Stockton News - June 3, 2022
WHAT WE'RE TALKING ABOUT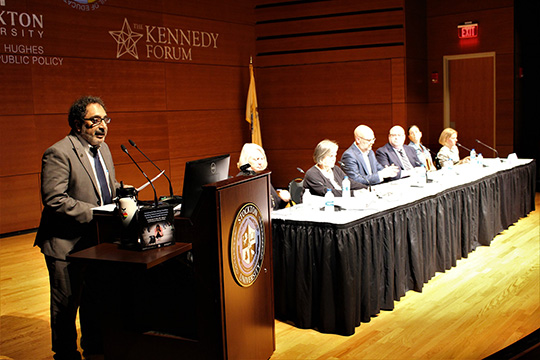 Panel Discusses Ways to Address Youth Mental Health 'Crisis'
Youth mental health is at a "crisis point" in the United States, and while New Jersey has taken some steps to provide more services during the COVID-19 pandemic, much more needs to be done, according to a panel held May 31 at Stockton University's Campus Center Theatre.
The William J. Hughes Center for Public Policy at Stockton cosponsored a panel discussion titled "Investing in New Jersey Families: Building School and Community Youth Mental Health Services" with the Atlantic County Council of Education Associations and The Kennedy Forum.
Panelists included: Amy Kennedy from The Kennedy Forum; Stockton Professor of Psychology Sara Martino; Dr. Brian Isaacson from AtlantiCare; Greater Egg Harbor School District Superintendent James Reina; Leesa Seymour from Atlantic County Youth Services Commission and school nurse Victoria Druding. Melissa Tomlinson from the ACCEA served as moderator.
📰 In the News: The Press of Atlantic City
---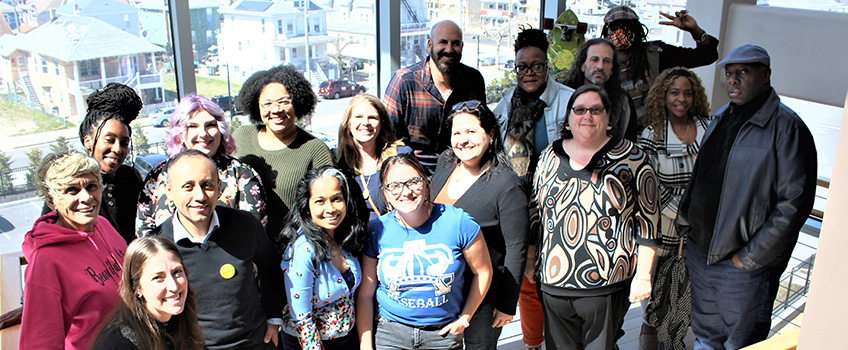 Seventeen Named 'Stories of Atlantic City' Fellows
Atlantic City has a rich history, an exciting atmosphere, and hundreds of interesting stories. Seventeen community members are poised to help tell those stories as part of the Community Reporter Fellowship hosted by the Stories of Atlantic City project at Stockton University.
The 17 volunteers took several months of training to learn about city government and community. The stories they write are shared on the Stories of Atlantic City website and with community media partners.
"We want to get people involved and to participate in their community and show the good things that are happening in Atlantic City," said Christina Noble, who led the training with the community fellows.
---
🏆🎬 Stockton Productions Win 10 Telly Awards
Ten video projects created by Stockton University's Production Services department were recognizedduring the 43rd Annual Telly Awards. The department received nine gold awards and one silver award. Categories include educational content, social impact and fundraising. Mark Jackson, director of Production Services, was proud of his team and the collaborations that made the awards possible.
"We share the recognition with our many partners and clients that we have the pleasure of working with," Jackson said. "This is a wonderful honor to have."
---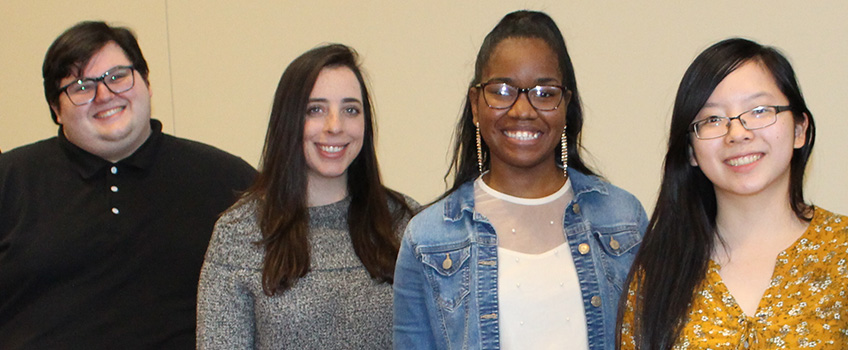 Student Projects Leave Impact on Community
Four students were awarded Fall 2021 Board of Trustees Fellowship for Distinguished Students awards at the December board meeting. Each of them completed their projects during the Spring 2022 semester. Hereis a look back at what each student accomplished.
STOCKTON UNIVERSITY ATLANTIC CITY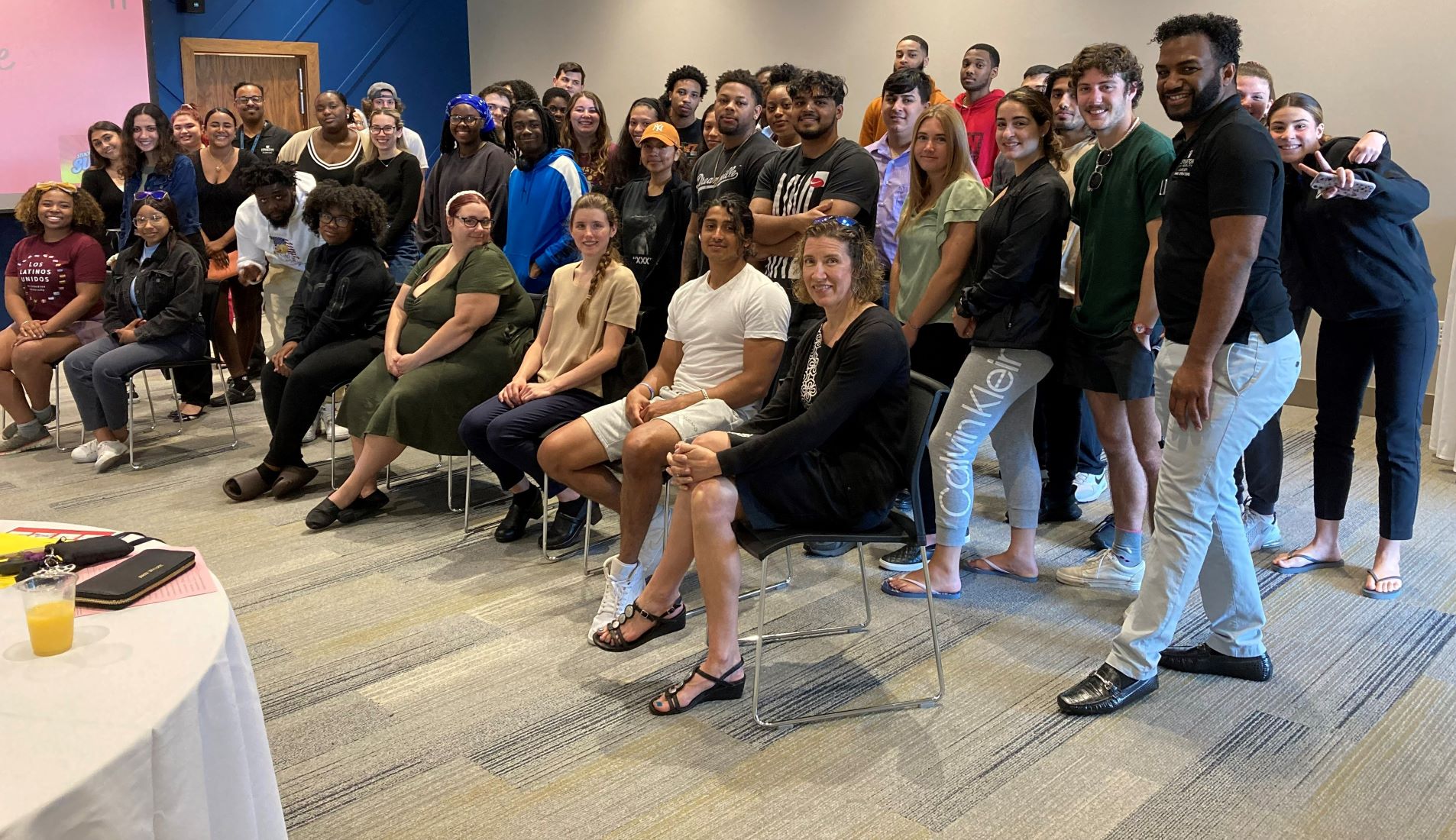 Students Attend Second Stockton AC Summer Experience Orientation
The second orientation for the Stockton Atlantic City Summer Experience was held on May 31 at the Atlantic City campus and yielded another great turnout. Students participated in team-building and networking exercises, met Stockton staff and received an overview of the summer course. The morning session concluded with a Q&A.
Almost 150 students are participating in the "Live, Work and Learn" program at a dozen Atlantic City area businesses.
SPOTLIGHT ON:
Coopersmith Receives Award, School of Business Faculty Present at Conference
Several Stockton faculty members and a current MBA student recently participated in the Eastern Academy of Management Conference held in Portland, Maine.
Kevin Coopersmith, adjunct professor of Organizational Leadership, presented, "Examinations of the Three Conditions for Vertical Leadership Development to Take Place Through the Lens of Personal Development Plan Experiences" and won the Outstanding Reviewer Award at the conference.
"The conference was an amazing opportunity to learn and collaborate with academics from across the world on important topics surrounding management and leadership. To win an award amongst so many experienced and brilliant scholars was a huge honor, and it was great to represent Stockton at such an important event!" Coopersmith said.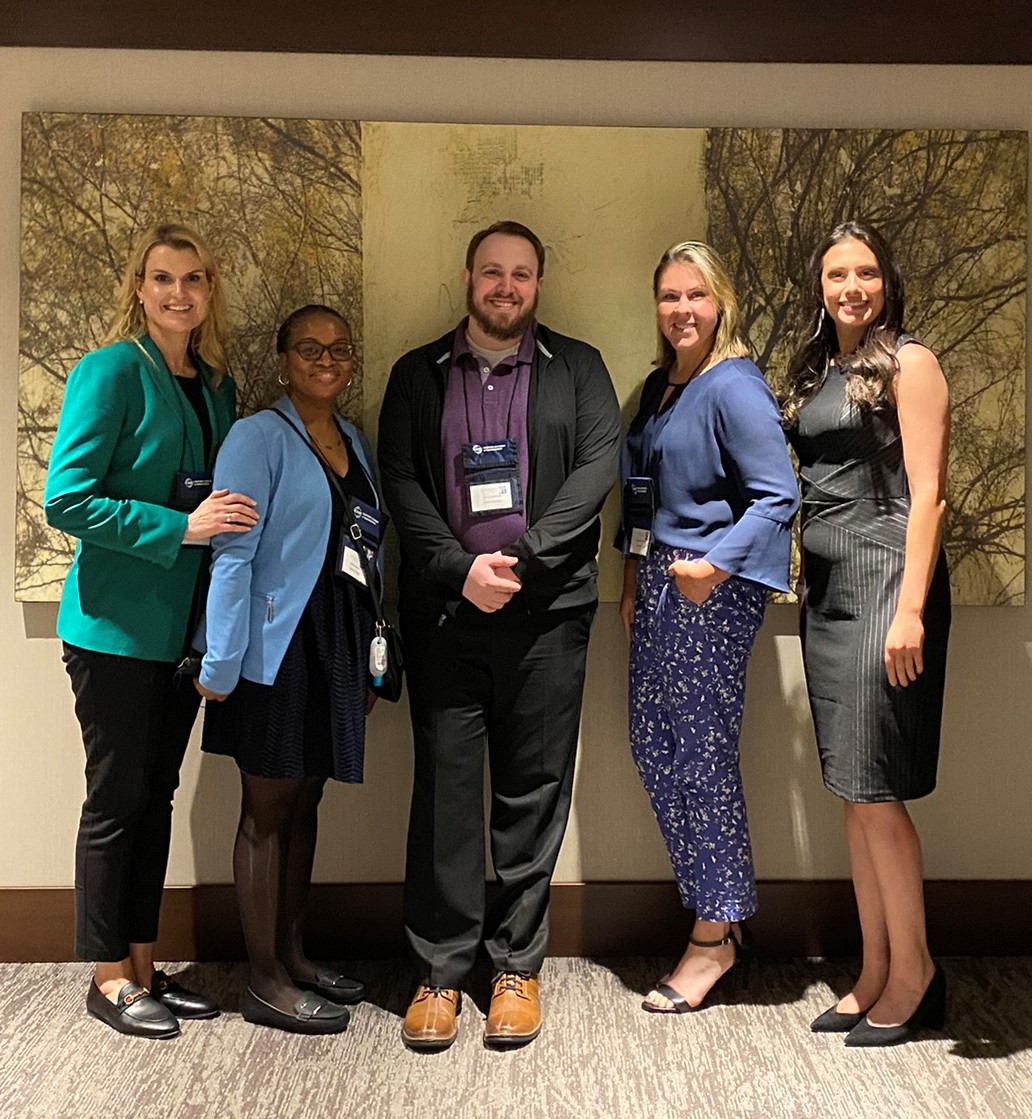 Esther Lawrence, assistant dean of the School of Business and doctoral student in the LEAD Program's Cohort 5, alongside Noel Criscione-Naylor, associate professor of Hospitality, Tourism and Event Management Studies, led a symposium, "Using intuition, systems thinking and emotional intelligence in business during uncertain times." Lawrence also had a poster presentation, "Studying the Intersectionality of Immigrants of African Descent in Leadership Roles at PWIs."
Joy Jones, assistant professor of Business Studies, Management, and Eastern Academy of Management Track Co-Chair for Management Education & Development, presented alongside Elaina Gill, a current Stockton MBA student, in a symposium, "Aiding Small Businesses & University Programs in Surviving a Global Pandemic: An MBA Consulting Project During Covid."
PHOTO: From left, Joy Jones, Esther Lawrence, Kevin Coopersmith, Noel Criscione-Naylor and Elaina Gill.
FRAME-WORTHY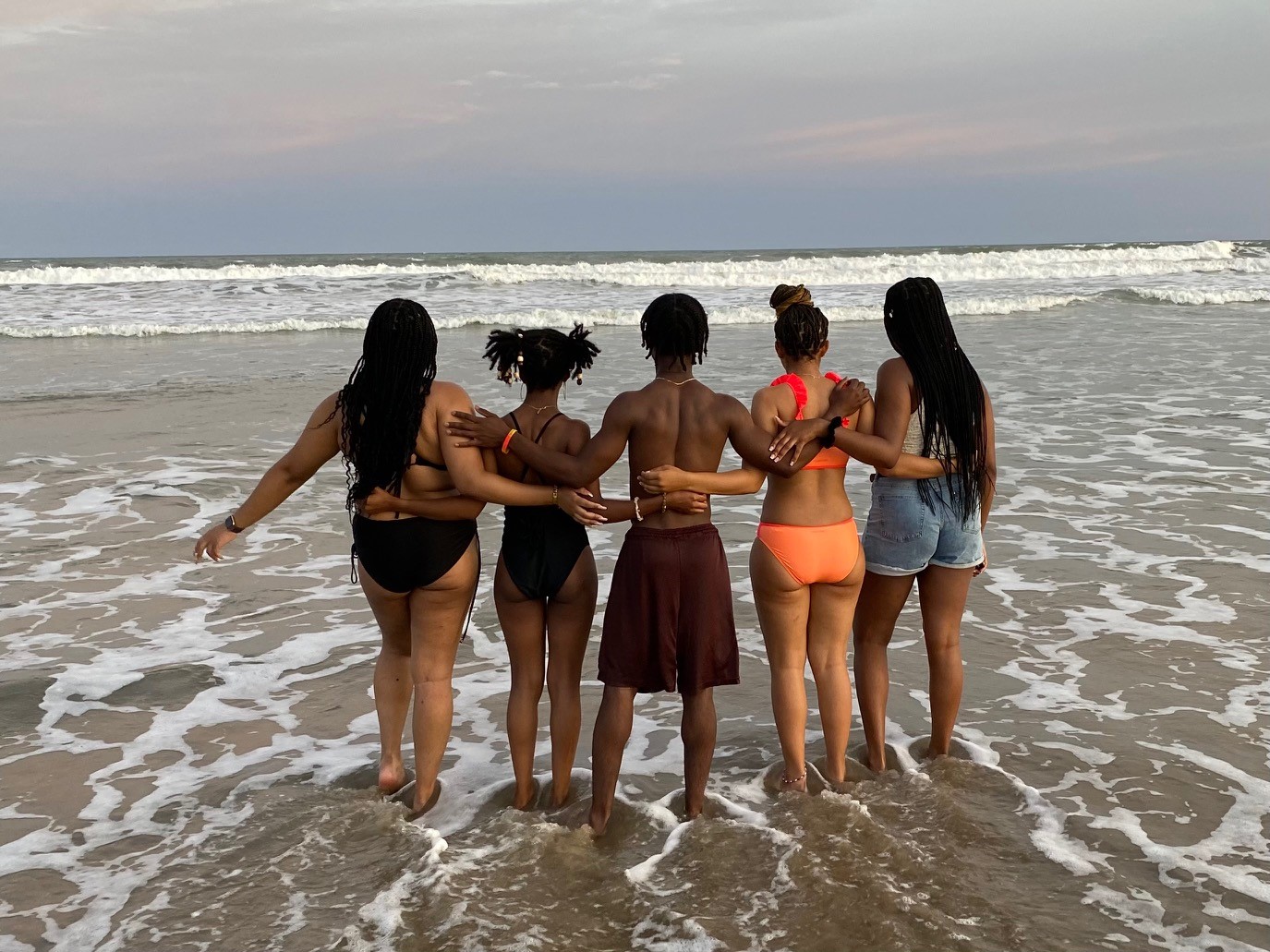 Students Reflect at Bojo Beach in Ghana
Students were in Ghana with Donnetrice Allison, professor and chair of Africana Studies, on a faculty-led study tour this spring.
"We experienced very emotional visits to Cape Coast Castle and Elmina Castle where enslaved Africans were held captive until they were forced onto boats to cross the Atlantic. Many students were brought to tears, as was I," said Allison.
After reflecting on those moving experiences, the group decided to take a day of leisure on Bojo Beach outside of Accra, Ghana. Allison captured this moment when Tamara Farrow, Ian Adjangba, Melody Jasper, Malikah Stafford and Jasmine Stone stepped into the Atlantic Ocean together.
WHAT'S TRENDING

@ #STOCKTONU
Instagram: 🏳️‍🌈 2022 marks the 52nd year of June becoming Pride Month! To celebrate, here's a throwback to last year's flag-raising during LGBTQ+ History Month in October.
Twitter: If your weekend plans include a stop at the beach, keep your eyes out for the #StocktonU airplane banner flying along the coast from Cape
May to Sandy Hook Saturday and Sunday.
Facebook: "I think people are realizing that it's not enough to just draw diverse students to your institution. But, when they are there, they have to feel included because if not they are more likely to leave," said Maya Lewis, associate professor and program chair of the Social Work Program.
FROM THE SIDELINES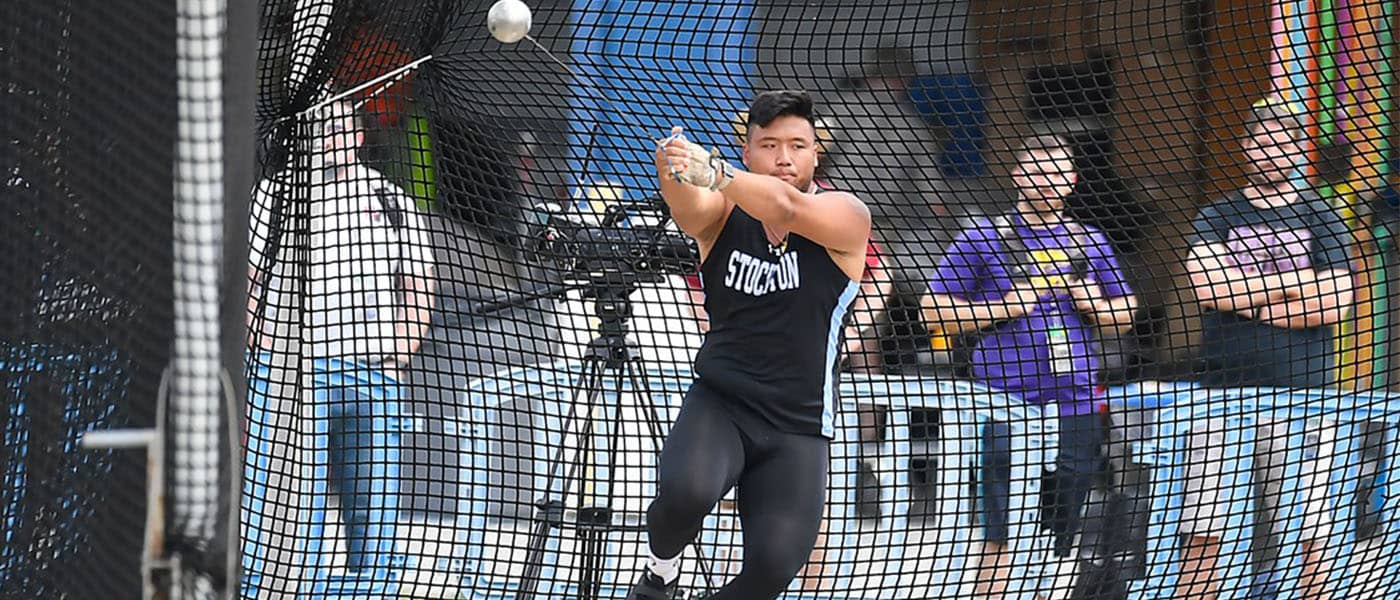 Wan Earns All-America Spot & Sets School Record
Stockton seniors Darren Wan and Keith Hollandcompetedon day three of the 2022 NCAA Division III Outdoor Track & Field Championships on May 28 at SPIRE Institute. Wan earned All-American status by finishing sixth out of 20 in the hammer throw.
Wan unleashed a throw of 58.25 meters on the fourth of his six attempts. The distance broke his own school record of 58.17 meters from last year and resulted in a sixth-place finish that made Wan an All-American (top eight) for the first time.
📰 In the News: The Press of Atlantic City
---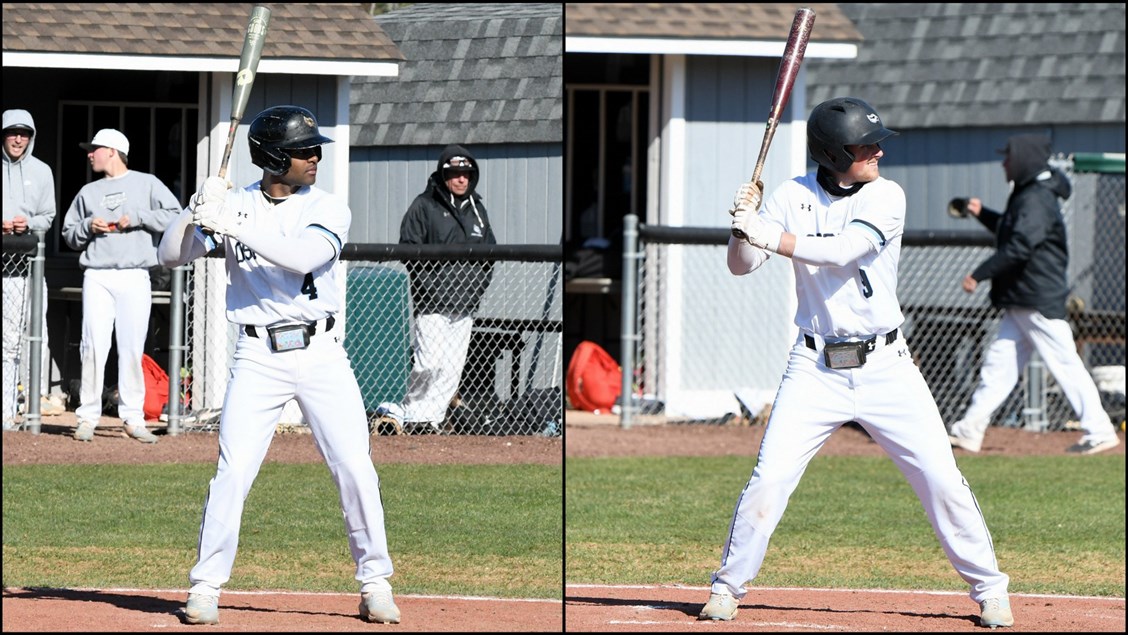 Nieves and Nitti Voted ABCA All-Region Third Team
Two Stockton baseball players were selectedfor All-Region honors from the American Baseball Coaches Association for the 2022 season. Sophomore Sam Nieves and freshman Jordan Nitti was voted to the ABCA/Rawlings Region 4 Third Team.
Nieves, a utility player who saw action at multiple positions, and Nitti, the Ospreys' third baseman, were two of the top offensive players leading a young nucleus for a Stockton team that won 16 games. The pair became Stockton's first ABCA All-Region players since 2011 and earned the program's ninth and 10th All-Region honors.
---

Stockton Sentiments and Memories . . .
"Penny Dugan had a class called, "The Personal Essay." I was a Physics and Education major, so her class wasn't exactly in line with the rest of my courses, but I cannot tell you how much I loved that class. Her compassionate nature and welcoming personality encouraged true sharing. We learned about love and loss, moments of sheer joy and moments that changed our lives. We learned to walk a mile in someone else's shoes. We truly left as friends, better writers and more compassionate human beings. I don't know any other class where I learned by learning about others. It was so appreciated."
- Dawn Celona
Have a memory you'd like to share in celebration of Stockton's 50th anniversary? Submit it here.
UPCOMING EVENTS