Stockton News - Friday, July 31, 2020
WHAT WE'RE TALKING ABOUT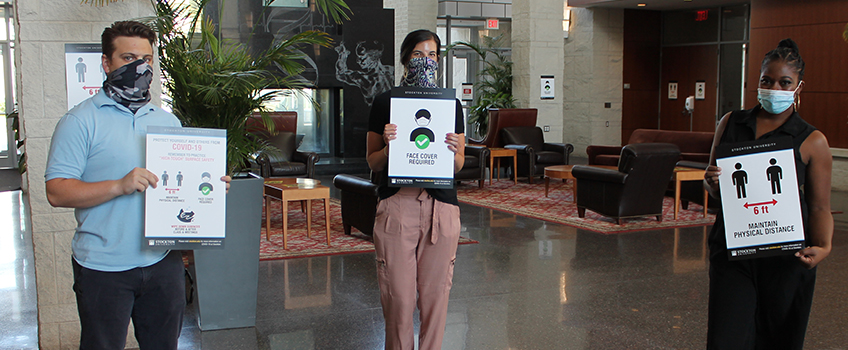 Campus Prepares for Safe Welcome Back
As Stockton prepares to welcome back staff, faculty and students, steps are also being taken to make clear that COVID-19 is definitely not welcome on campus.
Plans that began developing in May are now being implemented to meet state guidelines and provide a safe campus for students, faculty, staff and visitors.
Some 30,000 canisters of wipes will be available to place in every office, meeting room and classroom. Posted signs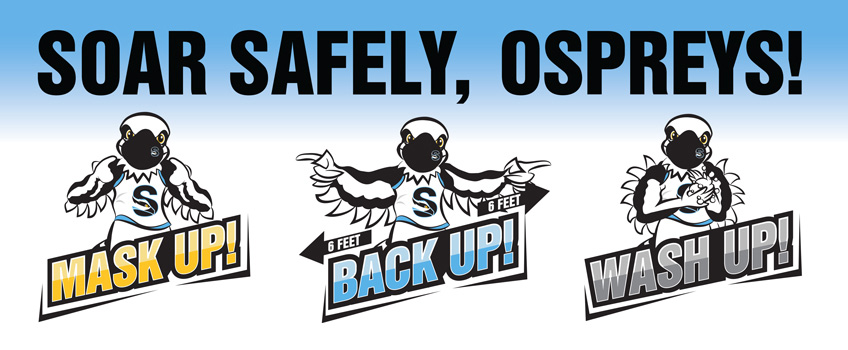 request "Wipe Down Surfaces Before & After Class & Meetings."
📰 The Press of Atlantic City featured the measures Stockton is taking for a safe return back to campus.
Faculty, staff and students will also see signs around campus urging all to Soar Safely, Ospreys! The campaign features Talon promoting health and safety protocols like face coverings, physical distancing and hand washing. More information is available on Stockton's Return to Campus website.
SPOTLIGHT ON:
Alumnus Endows Scholarship to Honor Grandmother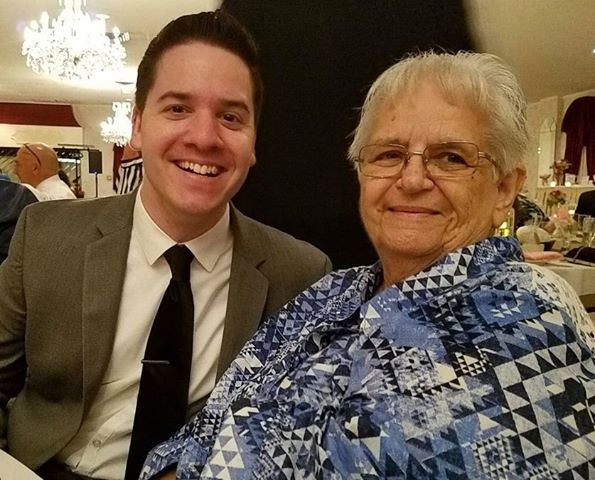 From serving as a Student Senator, a brother of Kappa Sigma, and a Resident Assistant to holding a position as a Student Assistant in the Office of the Dean of Students & Financial Aid, Carl Archut Jr. '16 made the most out of his undergraduate experience at Stockton University.
Now serving as the associate director of Development for University Initiatives at the University of Florida, Archut credits his undergraduate experiences for his continued interest and career in higher education.
"When I first started at Stockton, I didn't know where I wanted to end up in life, but what I did know was that I wanted to help others," said Archut. "And through my involvement as a student leader I discovered how I could make my goal of helping others a reality by working in higher education."
WHAT'S TRENDING #STOCKTONU

Facebook: Now scheduling individual in-person campus tours! Come experience the beauty of #StocktonU, guided by one of our Admissions Ambassadors.
Instagram: Did you ever chase fireflies in your backyard when you were little? If you've never explored night-time nature, tonight is your chance.
Twitter: Jersey fresh #NationalNewJerseyDay #BeautifulStocktonU
FROM THE SIDELINES:
Stockton Announces Cancellation Of Fall Sports Season
Kevin McHugh, executive director of Athletics and Recreation, shared the following message: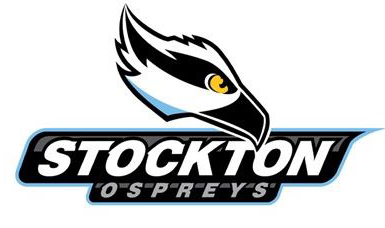 Dear Osprey Student-Athletes, Coaches and Staff,
It is with profound sadness and regret that I write to inform you that Stockton's varsity sports teams will not participate in competition this fall season. Stockton University, the Office of Athletics & Recreation and the New Jersey Athletic Conference (NJAC) have been working tirelessly for the past several months to explore an appropriate pathway for a return to intercollegiate competition while keeping the health and safety of our student-athletes, coaches and staff as the paramount concern.
The conclusion is that one of the most effective ways to mitigate the risk of COVID-19 exposure to our athletes, staff, and the campus is to suspend fall competitions.
Read the message in entirety here.
UPCOMING VIRTUAL EVENTS
Upcoming Events Hosted by the Office of Development and Alumni Relations
Student Affairs Community Conversation on Black and Latinx Student Success via Zoom:
Aug. 4-25: The Human Brain
Aug. 5-19: Tarot Reading Workshops
Aug. 19:Four Seasons at Forsythe