Stockton News - Friday, July 26, 2019
WHAT WE'RE TALKING ABOUT
Pinelands Summer Short Course Attracts Nature Lovers of All Ages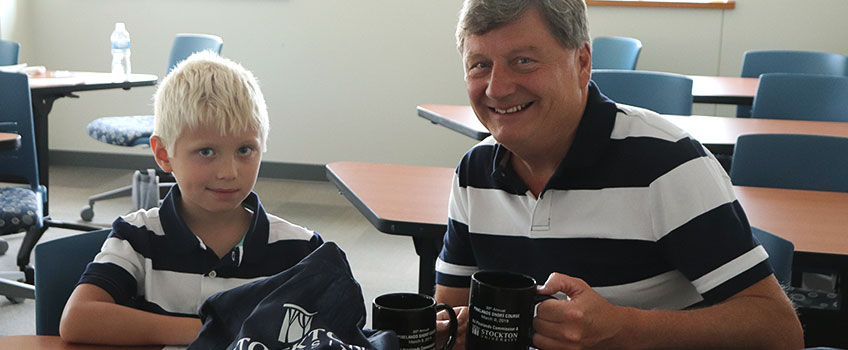 Christopher Lohbauer of Pennsauken is a six-year-old birdwatcher, hiker, kayaker, and nature aficionado with an impressive knowledge of the landmark New Jersey Pinelands. He is, sometimes literally, following in the footsteps of his grandfather, Mark Lohbauer, Pinelands Commissioner and environmentalist.
Clad in identical navy blue and white polo shirts, the Lohbauers stepped through the doors of Stockton Kramer Hall in Hammonton on July 18, eager to spend the day learning all about their favorite ecosystem at the third annual Pinelands Summer Short Course. This was the second year that the duo has attended what has become a tradition and bonding activity for them.
---
Stockton Ranks 5th Among N.J. Colleges
Stockton University is ranked as the fifth best college in New Jersey by College Consensus in its 2019 report.
"While [these rankings] are just one metric of success, they are a testament to our ongoing commitment to our students," said Executive Vice President and Chief of Staff Susan Davenport. "The work faculty and staff do every day makes a difference and is greatly appreciated."
---
Girls Become Chemists, Aerospace Engineers at Tech Trek Summer Camp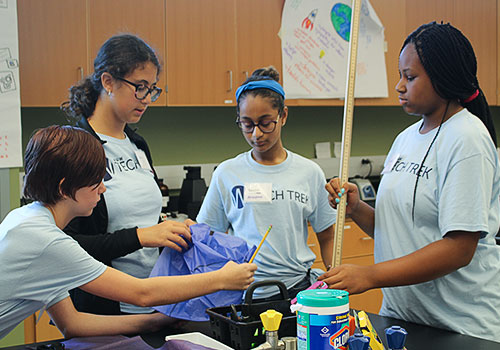 Early Monday morning, Stockton's Unified Science Center smelled of cocoa butter and almond oil. The grooving bassline of Billie Eilish's "Bad Guy" coupled with giddy laughter could be heard echoing through the halls as a group of middle school girls created their own lip balms during the first day of the fifth annual Tech Trek summer camp.
"Science can be overwhelming, especially to this age group," said Ashley Brown, volunteer teacher at Tech Trek leading the cosmetic chemistry workshop. "We're trying to help them see the fun in science by utilizing stuff that they use every day, like lip balm."
STOCKTON UNIVERSITY ATLANTIC CITY
Survey Shows Students Prefer Slots, But Gamble More Frequently on Sports
Slots are the most popular form of gambling by area college students, but those who bet on sports gamble more frequently, according to a recent survey of Stockton University students conducted by The Lloyd D. Levenson Institute of Gaming Hospitality and Tourism of Stockton University (LIGHT) in conjunction with Council on Compulsive Gambling of New Jersey.
The Press of Atlantic City featured the survey.
SPOTLIGHT ON
Cox Receives Prestigious National Excellence Award for Textbook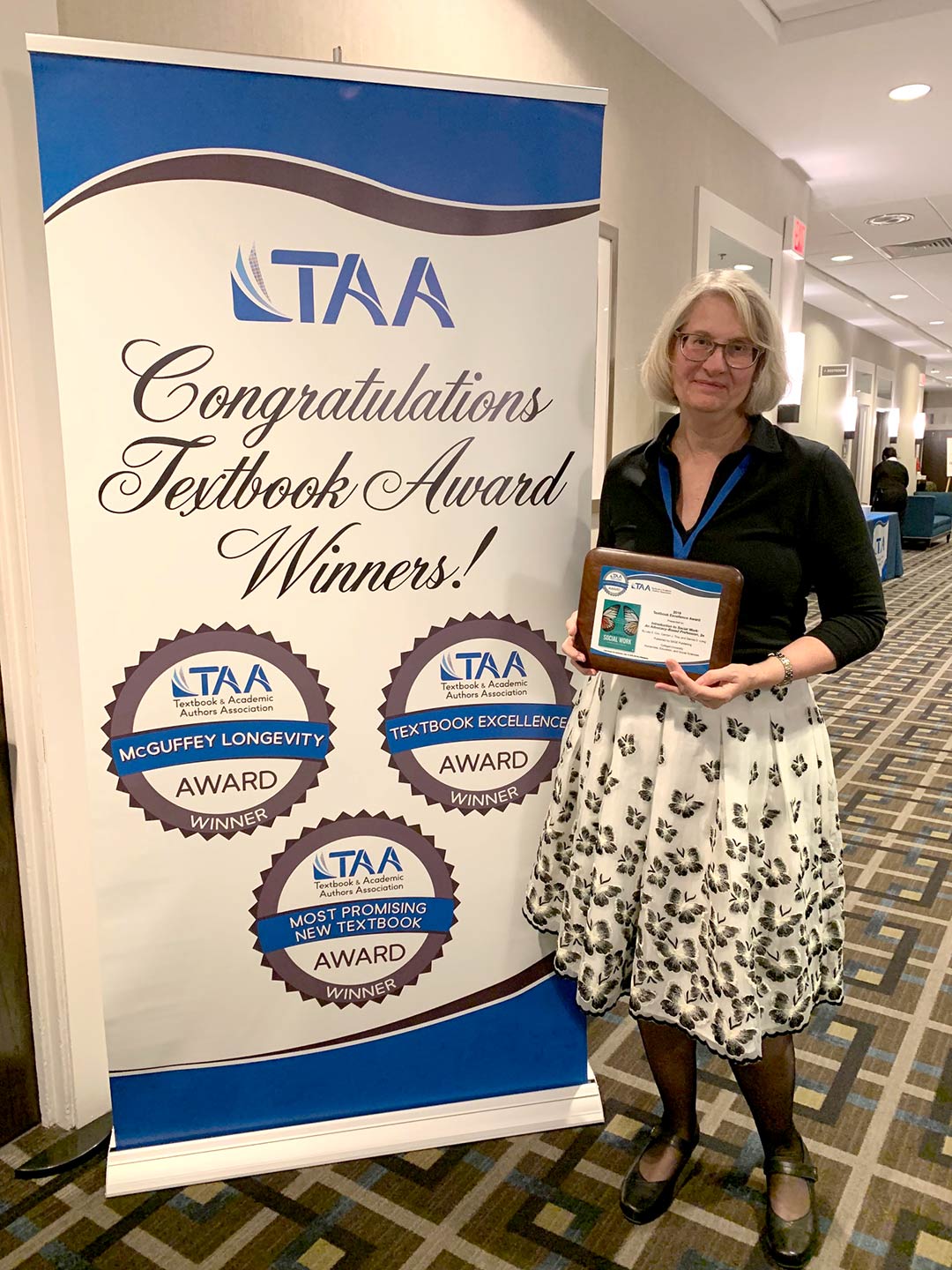 Lisa Cox, professor of Social Work and Gerontology at Stockton, attended the 32nd Annual Textbook & Academic Authoring Conference on June 14 at the Wyndham Philadelphia Historic District Hotel where she received a Textbook Excellence Award for her publication, "Introduction to Social Work: An Advocacy-Based Profession." This award recognizes excellence in current textbooks and learning materials.
The Textbook & Academic Authors Association (TAA) is a national, nonprofit membership association that provides a wide range of professional development resources, events and networking opportunities for textbook authors and authors of scholarly journal articles and books.
"Attending the TAA awards ceremony was such a meaningful experience. It was exciting to see my book displayed beside other winning texts; and during the ceremony we were each given time to talk about our work and acknowledge publishers and nominating committee members. Authors came from near and far to accept their respective awards," Cox said. "As I sat through the ceremony, I thought about how writing a textbook involves so much time, creativity and hard work. To have the second edition of my 'Introduction to Social Work: An Advocacy-Based Profession' book receive a Textbook Excellence Award and be one of only 17 such books selected nationally was quite humbling and rewarding."
Cox co-authored the textbook with Carolyn J. Tice of University of Maryland-Baltimore, and Dennis D. Long of Xavier University.
"For years now, my co-authors and I have invested a lot of time and energy into the process of writing textbooks, because we care about preparing students who read our work to be the best prepared advocates and 'practitioners of tomorrow' they can be. Receiving an award for such an effort was just 'icing on the cake' and a most welcomed acknowledgment."
FRAME-WORTHY:
First Cohort in Dual-Degree Partnership with Jefferson University Receive White Coats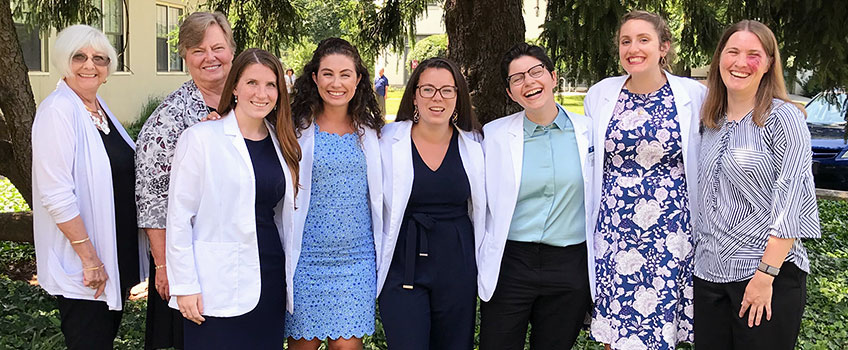 Five 2018 Stockton graduates in the first cohort of a new partnership with Thomas Jefferson University received their white coats on July 12, and will now move on to completing their master's degrees in Physician Assistant Studies (MSPA) at Thomas Jefferson University in Philadelphia.
Participating students were Emily Miller, Mikaela Crowley, Angelina Pichardo, Theresa Esposito and Gabriela Marigliano.
WHAT'S TRENDING #STOCKTONU
Facebook: What's your favorite spot in Atlantic City? We're partial to the oceanfront views of Stockton's Atlantic City campus! The New York Times offers some suggestions in their article, "36 Hours in Atlantic City," including the Stockton Noyes Arts Garage. Check it out!
Instagram: On a day like today, there's no better place to be than the water! Stockton has two lakes and one ocean—here are some of our favorite pictures of them! How are you keeping cool during this #heatwave?
FROM THE SIDELINES
Women's Track & Field Earns USTFCCCA Academic Team Award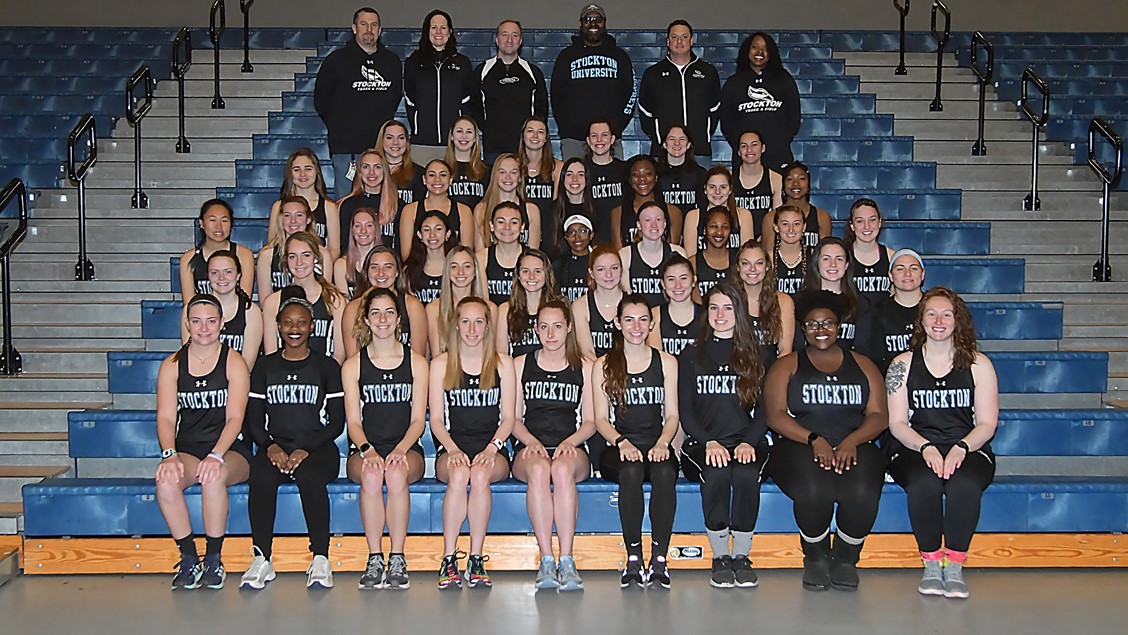 The Stockton University women's track & field squad qualified for All-Academic Team honors from the U.S Track & Field and Cross Country Coaches Association (USTFCCCA) for the 2019 season. The Ospreys were among 184 women's teams that earned the recognition by achieving a cumulative team grade point average of 3.00 or higher.
Stockton, coached by Todd Curll, registered a 3.66 team grade point average that ranked 10th in NCAA Division III in GPA, up 15 spots from 25th the previous year. The Ospreys joined Rowan, Ramapo and The College of New Jersey as the four NJAC qualifiers on the women's side, with Stockton boasting the highest GPA among the quartet.
'ROLE' CALL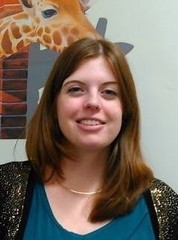 Rebecca Longo joined the Women's, Gender, and Sexuality Center as the assistant director, effective June 24. In this role, Longo will be an advocate for survivors of power-based personal violence and members of the LGBTQ+ community. She previously worked in counseling, cognitive rehabilitation, biofeedback treatment and behavioral assistance settings. Longo also completed two graduate-level internships with the Wellness Center, one year with the Counseling Department and the other with the WGSC. She has received her Master of Social Work here at Stockton University.
OSPREY NOTES
Beachgoers, Be On the Lookout

Heading to the beach this weekend? Keep an eye out for Stockton's banner plane! The banner will be flying this Saturday and Sunday from Cape May to Surf City.
ITS Monthly Tech Training Tip: Resetting your Portal Password
Information Technology Services is sharing monthly tech training tips with the Stockton community. July's tip focuses on how to use the self-service password reset tool to regain access to your account. Learn more here.
Catch a Lecture by a Colleague
Stockton University faculty and staff members will explore topics such as Holocaust denial and the United States naturalization process during the 22nd annual "Salute to Stockton" educational summer lecture series at Shirat Hayam Synagogue in Ventnor, 700 N Swarthmore Ave.
All lectures are free, open to the public, and held 7 p.m. on Fridays as part of the Sabbath services. The first lecturer is Thomas Kinsella, professor of British Literature and director of the South Jersey Culture and History Center (SJCHC), on July 26.
Continuing Studies Offers a Variety of Courses this Summer
The University's Office of Continuing Studies is hosting a variety of classes for personal and professional enrichment, ranging from mindfulness and yoga to French and photography this summer. Learn more by visiting stockton.edu/cs.
UPCOMING EVENTS
Upcoming events hosted by the Office of Development and Alumni Relations
Now-Friday, July 26: Ducktown A.C. Summer Fest final day
Now-Friday, Aug. 2: "Selection from the Noyes Museum Collection" exhibit
Now-Sunday, Oct. 6: "100 Faces of War," a traveling exhibition from the Smithsonian