Stockton News - Friday, July 24, 2020
WHAT WE'RE TALKING ABOUT
CSI Camp Takes Crime Online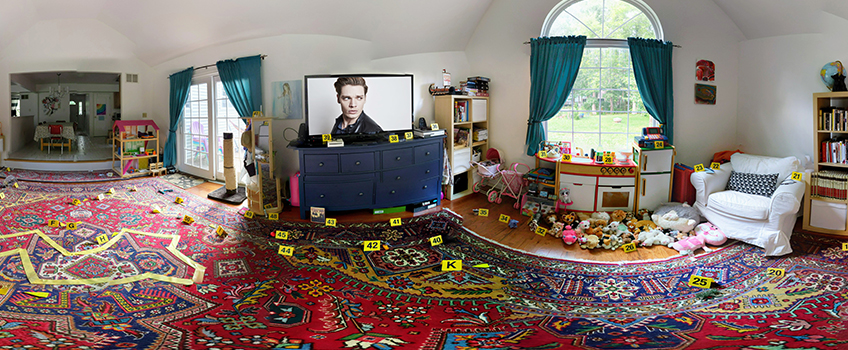 How do you investigate a crime when you're not allowed at the crime scene?
Stockon University is holding its 14th CSI Camp this summer, but this year, for the first time, the camp is online because of COVID-19 restrictions.
So rather than gathering at a staged crime scene on the Galloway campus, the 44 high school students participating in the camp are Zooming in and using Google Classroom to view photos of the crime scene and evidence, and to interview witnesses.
Associate Professor of Criminal Justice Joshua Duntley staged the crime scene in his home, photographed and marked all the evidence, and posted it online for the students.
Professor of Criminal Justice Christine Tartaro, who runs the camp with Duntley, said one advantage this year is that they have attracted students across the country. This year's 44 campers are from 13 states, including seven from California.
---
Student Athlete Takes a 'Step Back' to Give Back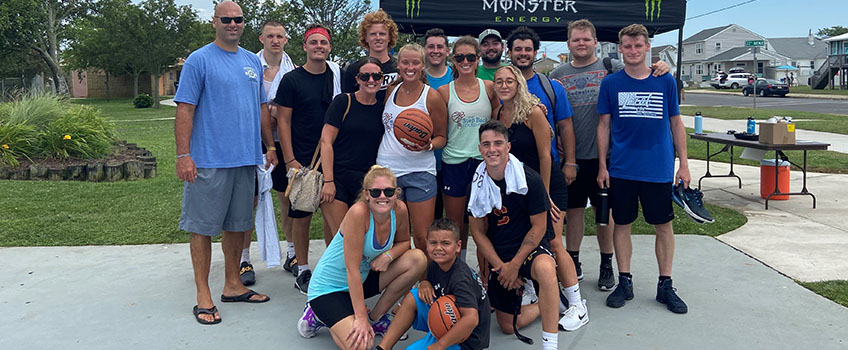 Maddie McCracken has three passions in life: family, sports and her hometown of Wildwood.
A sophomore, McCracken transferred to Stockton this spring in order to be closer to her family. She was able to join the women's basketball team and play guard throughout the season. When she wasn't working toward her Business Management degree or adjusting to virtual courses after COVID-19 forced the semester online, McCracken was growing The Step Back Foundation to support her hometown.
The goal of the Step Back Foundation—named after McCracken's go-to move on the court—is to raise money to promote involvement in high school athletics in Wildwood.
"As athletes all know, sports equipment is not cheap and it does not hurt to have a little extra money to help pay for all of the expenses," she said. "We provide athletic equipment and other resources for kids who struggle financially and might not be able to participate."
PHOTO: Maddie McCracken, center with a basketball, hosts a 3 on 3 tournament in Wildwood to raise funds for her organization, The Step Back Foundation.
---
Stockton to Offer Rooms at Showboat to Meet COVID-19 Student Housing Guidelines
Stockton University is finalizing an agreement with Showboat Renaissance LLC for the use of up to 400 rooms at the Showboat Atlantic City Hotel for students during the Fall 2020 and Spring 2021 semesters.
The agreement meets Stockton's potential need for additional housing as the University implements state COVID-19 guidelines that reduces the number of students permitted in existing on-campus housing.
"Stockton promises to provide housing to all students who request it," said Stockton Executive Director of Residential Life Steven Radwanski. "This agreement ensures that we will have sufficient housing based on current demands."
STOCKTON UNIVERSITY ATLANTIC CITY
Noyes Museum Donates Art Kits to Families in A.C.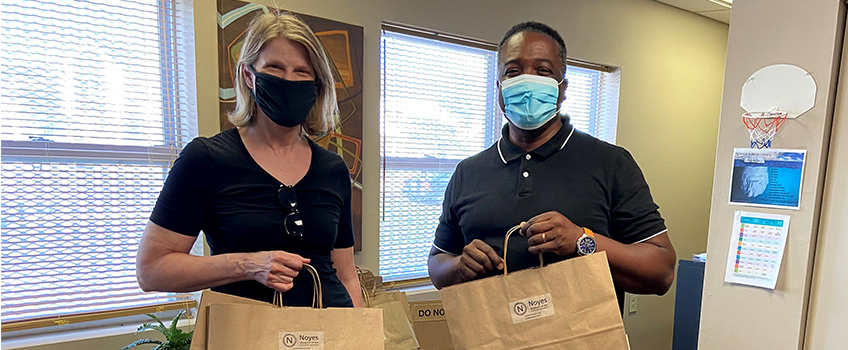 The Noyes Museum of Art of Stockton University has provided 100 art supply kits and printed art lessons to families with children in Atlantic City as a way to continue summer art programs for children during the pandemic.
Noyes Director of Education Saskia Schmidt assembled and delivered kits to the staff at the Brigantine Homes Community Center, Atlantic Marina Community Center, Atlantic City Free Public Library (Tennessee Ave.), Oceanside I Family Success Center, and Oceanside II Family Success Center. The kits included a sketchbook, markers and colored pencils.
"The pandemic has put a hold on our in-person community art activities," Schmidt said. "These art supply kits and educational art activities can provide a welcome respite from computer screens and time spent watching television."
PHOTO: Saskia Schmidt delivers art kits to Raymond Hollis, social service coordinator at Brigantine Homes.
'ROLE' CALL
Donnetrice Allison Appointed Director of Strategic Initiatives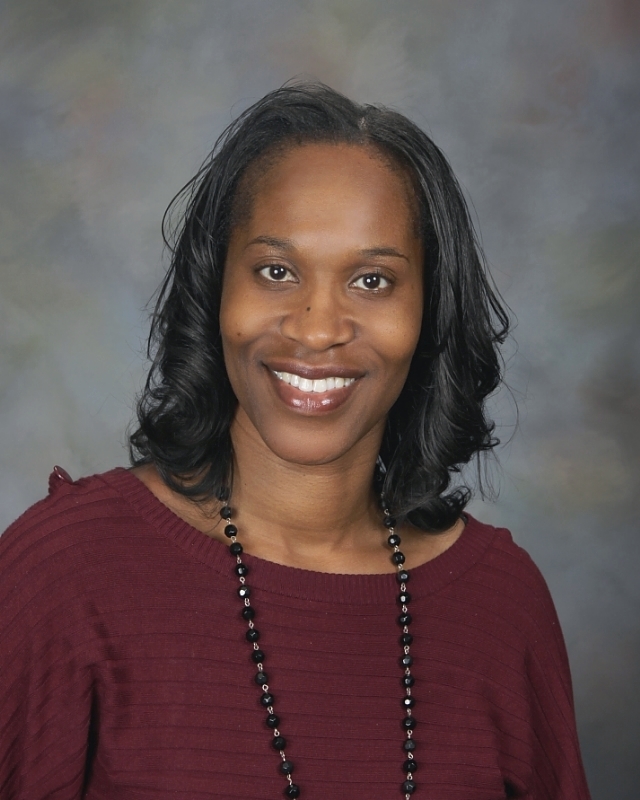 Donnetrice Allison, professor of Africana Studies and Communication Studies, was recently appointed Director of Strategic Initiatives for a one-year term.
The position, housed within the Office of the Provost, was established in response to calls for systemic change and a recent Board resolution seeking measurable goals in the coming year.
"In this position, I will review and assess various areas of University operations to determine how best to incorporate diversity and inclusion, and eliminate bias - in the curriculum, student affairs, human resources, enrollment management, and retention, just to name a few," Allison said. "I look forward to helping bring about the real and necessary change this University needs in order to move forward."
Allison is the inaugural program coordinator of Africana Studies, has coordinated the Fannie Lou Hamer Human and Civil Rights Symposium and is a former president of the Faculty Senate.
WHAT'S TRENDING #STOCKTONU
Twitter: Stockton University mourns the passing of civil rights icon and long-serving U.S. Congressman John Lewis. Rep. Lewis shared these moving words at Stockton's 2013 commencement.
OSPREY NOTES
Final Phase for Stockton Unplugged Underway

The final phase of the Stockton Unplugged electrical shutdown began at 6:00 p.m. on July 23 and will continue through 7:00 a.m. August 3. Wings I, J, K, L, M will be offline and cannot be occupied. If you originally planned to work in one of these areas during this period, please make arrangements with your supervisor to work from home.
UPCOMING VIRTUAL EVENTS
Upcoming Events Hosted by the Office of Development and Alumni Relations
Student Affairs Community Conversation on Black and Latinx Student Success via Zoom: