Stockton News - July 23, 2021
WHAT WE'RE TALKING ABOUT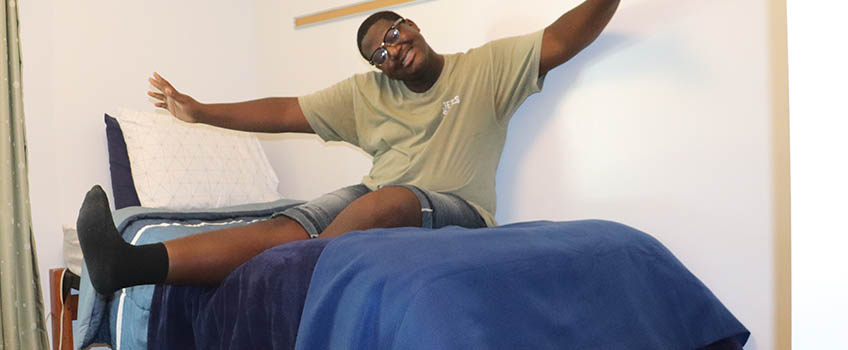 Rotary Helps EOF Students Make Their Housing a Home
When Stockton University freshman Terron Oglesby (pictured), of Egg Harbor Township arrived at his new room in Housing V for the Educational Opportunity Fund (EOF) summer program he found a boxwaiting for him filled with new extra-long sheets, a comforter, pillows, towels, a matching fleece throw and even a storage caddy and a clip fan.
The box of room supplies was one of 11 provided by the Absecon-Galloway Rotary Club to help EOF students make a home at Stockton.
"I was on the website, picking colors for everything and I couldn't believe I was getting all of that," Oglesby said. "I love the colors I picked. It was eye-opening for me."
The project was spearheaded by Heather Swenson Brilla, Community Projects Coordinator at the Stockton Center for Community Engagement and Service-Learning, whose husband, John Brilla is a member of the Rotary, as a way to assist EOF students with some of the necessities of college life.)
---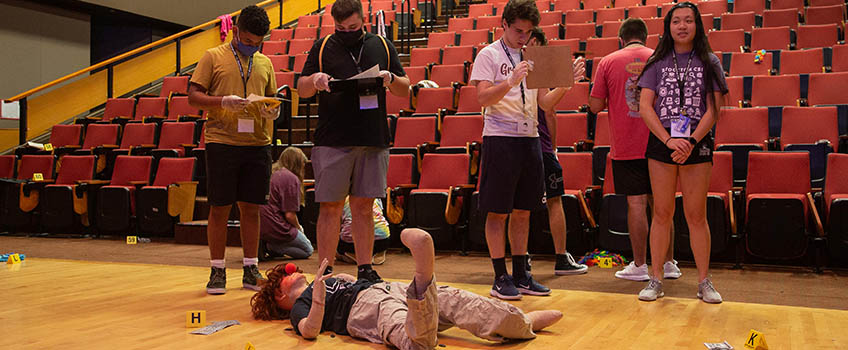 CSI Camp Celebrates 15 Years of Solving Murders
For 15 years Stockton's CSI Camp has been teaching the intricacies of crime scene investigation by staging "murders" on campus and challenging high school students to solve them.
This year's camp was so popular, a fourth session was added, and there is still a waiting list.
"We had to put out more evidence for students to collect because there were more students in the camp to collect it," said Christine Tartaro, professor of Criminal Justice, who organizes the camp with her Criminal Justice colleague Joshua Duntley.
All that evidence, scattered throughout Alton Auditorium, where this year's double homicide took place, taught campers on the very first day a very important lesson of CSI - it's nothing like the television show, where a crucial piece of evidence may quickly become obvious.
STOCKTON UNIVERSITY ATLANTIC CITY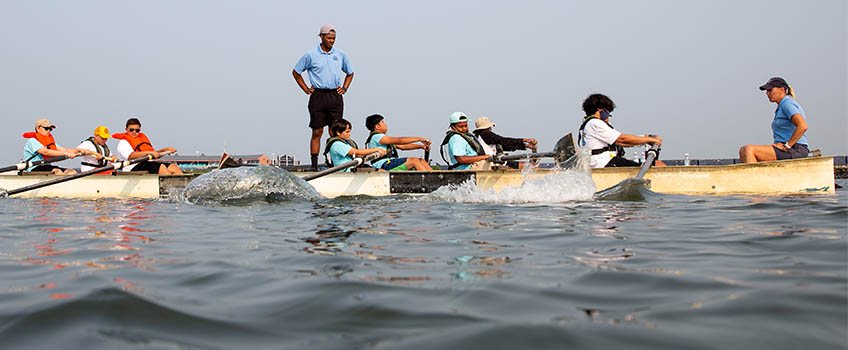 Young Atlantic City Rowers Trade City Streets for Back Bay
A cool early-morning breeze swept across the bay behind the Atlantic City boathouse. Rowing coach Joy Lynn Cress's voice cut through the air as she prepared her group of young girls to board their boat for the morning's rowing lesson.
"What do we never do?" she asked.
"Never let go of a floating oar," came the answer in unison.
Out on the water, Cress kept up a steady patter: "Take your time. Don't rush. Don't be afraid to reach."
As two rowers switched out of the coach's boat to eight-person boat, program coordinator Joe Maguire, men's rowing coach at Stockton, watched the smooth transition.
FRAME-WORTHY: WHY I VAXXED UP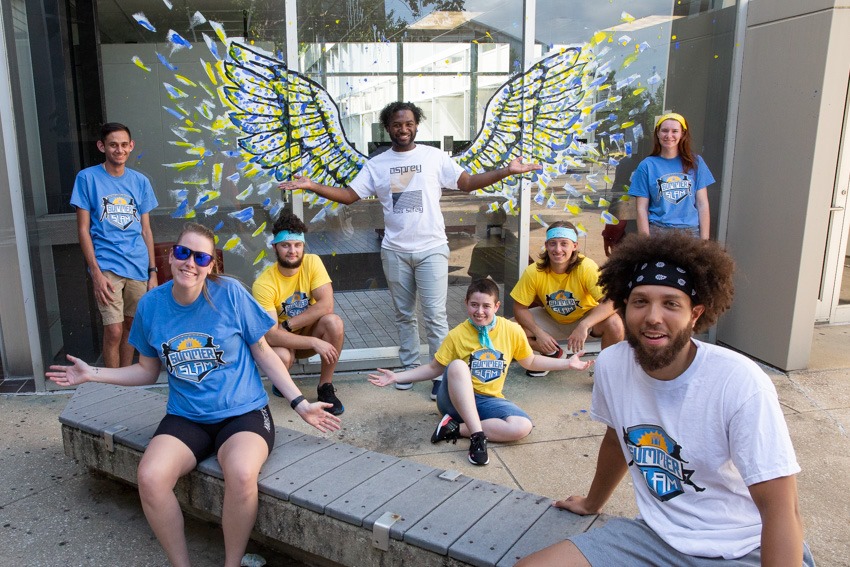 Why I Vaxxed Up is a series of stories from our Stockton community members sharing why they chose to get vaccinated, how they overcame fears and how it feels to exit the pandemic.
Pictured posing with the new campus mural, Marques Johnson, director of Residential Education & Student Services, shares why he got vaccinated: "I chose to get the vaccine because I thought it was the most responsible thing to do, not just for me, but for all those around me. I saw how the pandemic affected our students, so being able to get the vaccine and knowing it was getting us one step closer to being quote-unquote back to normal, was important to me. To see all of the students here today at New Student Orientation and to see the smiles on their faces--because I haven't seen their smiles in so long--that is why I got vaxxed."
WHAT'S TRENDING @ #STOCKTONU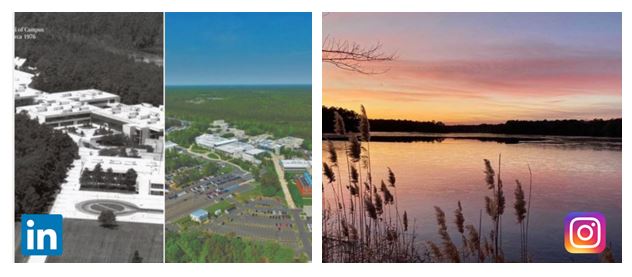 LinkedIn: Where does the time go? 🦅 1976 ➡ 2021
Instagram:Danielle Baron '20, an Environmental Studies graduate who is pursuing a J.D. at George Washington Law School, was reminiscing on the beauty and opportunities she discovered at #StocktonU.
FROM THE SIDELINES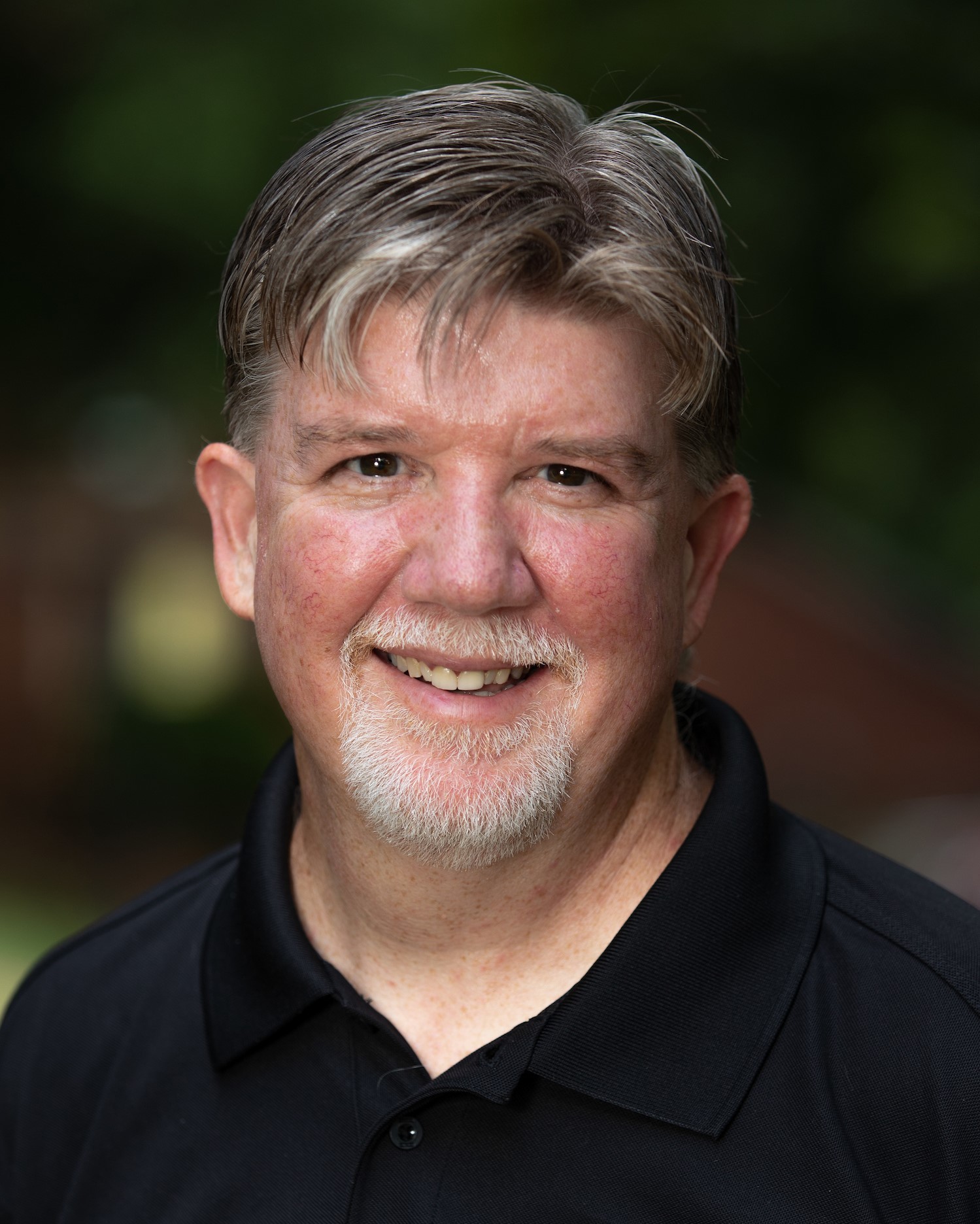 Anthony Berich Named Interim Athletic Director
Anthony C. Berich has been named the Interim Athletics Director at Stockton University effective Aug. 9.
Berich comes to Stockton from Randolph College in Lynchburg, Va., where he served as the Director of Athletics for the last three years. Prior to that he was Director of Athletics and Recreation at the University of Pittsburgh at Greensburg for a decade and was also Assistant Director of Athletics at the former Philadelphia University in Pennsylvania, now part of Thomas Jefferson University.
📰 In the News: The Press of Atlantic City
---
Five Ospreys Voted to CoSIDA Academic All-District 2 TF/XC Teams
Five Stockton University student-athletes were voted to the CoSIDA Academic All-District 2 Men's and Women's Track & Field/Cross Country Teams by the College Sports Information Directors of America. Daniel Do and Darren Wan were selected for the second straight year.
Do and Wan were joined by first-time selections Kyle Navalance, Susann Foley and Lauren Preston. Competitors from the Stockton track & field and cross country programs earned Academic All-District honors for the eighth consecutive year.
---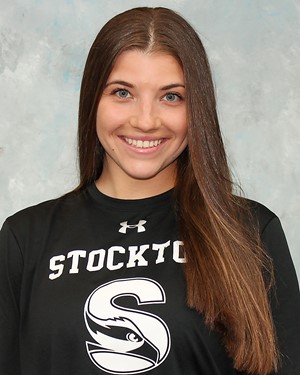 Paolillo Selected for SAAC Unsung Hero Award
Stockton University women's lacrosse player Olivia Paolillo was selected for this year's SAAC Unsung Hero Award by the Stockton Student-Athlete Advisory Committee. Paolillo was a four-year starter on defense for the Ospreys.
The SAAC Unsung Hero Award identifies an individual who has displayed the qualities that epitomize what it is to be an Osprey student-athlete on and off the field but may not be acknowledged for their contributions to the team by performance awards such as all-conference recognition.
WE'RE HERE TO HELP
Resources Available to Staff, Faculty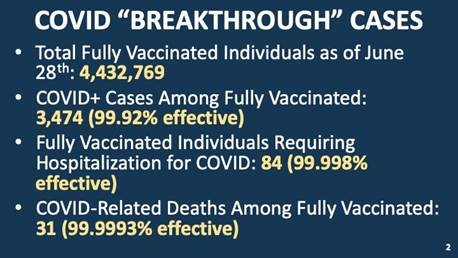 Free COVID-19 testing has been discontinued on campus. Visit the NJ COVID-19 Information Hub for testing locations.
💉 Faculty, staff and students can check with their local providers and schedule a COVID-19 vaccination appointment. Stockton will require students to get the COVID-19 vaccine for the Fall 2021 semester. Vaccination is currently voluntary but strongly encouraged for employees.
The graphic above that was included in Governor Murphy's press conference on July 19, provides substantial evidence of the effectiveness of the vaccine in mitigating the impact of COVID-19. If you haven't updated your vaccination status yet, you can do so here or by clicking the image.
Free walk-in COVID-19 vaccination clinics are scheduled on campus for the following dates: Galloway: West Quad 103: July 27; Aug. 3, 10, 17, 23 and 30; and Sept. 1 and 2 from 2-5 p.m. Manahawkin: July 28: 10 a.m.-1 p.m. No appointment is necessary. Pfizer and Johnson & Johnson vaccines will be available.
✈️ Travel guidelines: International travel for students, faculty and staff is now being reviewed on a case-by-case basis and requires approval by the relevant divisional executive. Domestic travel restrictions have been lifted for faculty and staff who are fully vaccinated and have submitted their necessary vaccine documentation. Divisional executives must still approve all requests and will review to ensure that no quarantines will be required for any faculty, staff or students who are traveling upon their return.
🎁 VAX UP and Win a Prize: Stockton is hosting a weekly drawing for prizes for all employees who have submitted their full proof of COVID-19 vaccination. This includes employees who have already submitted their proof. To submit your status, click the "Update Employee Vaccination Status" button under the employee tab in the portal, enter your vaccine type, dates of shot(s), and upload a picture/pdf of your vaccination card or proof of vaccination. A final drawing will be held on Thursday, Aug. 12 for two grand prizes: the choice of a free on-campus parking spot or two tickets to next year's Stockton Gala.
🎊 Congratulations to last week's employee winners: Heather Medina, director of Admissions, and Laura Zucconi, professor of History. They each won $50 Amazon gift cards.
UPCOMING EVENTS