Stockton News - Friday, July 19, 2019
WHAT WE'RE TALKING ABOUT
Two Families Give Back to Help Students Succeed
Gratitude and generosity were significant themes yesterday, July 18, at Stockton University Atlantic City. Two families announced gifts that will benefit Stockton students and the city.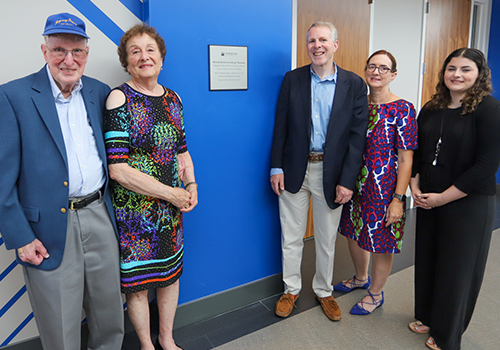 In the morning, classroom 313 in the Academic Center was named in honor of Myra and Jerome Greenberg. The Greenbergs' son, Paul, and his wife, Ellen, committed a gift of $100,000 to the Stockton Foundation; $50,000 for the Atlantic City Opportunity Fund – an endowment that will provide funds annually for initiatives designed to expand Stockton students' engagement with and in Atlantic City – and another $50,000 to support the University's greatest needs through the Stockton Fund. (PICTURED ABOVE)
During the afternoon, the veranda in front of the Academic Center was named the Kramer Veranda in memory of Arnold and Gertrude Kramer. Their son, Charles, and his wife, Lynn, honored the memory of his parents by creating in their name a long-term endowed scholarship fund commitment of $250,000 that will assist Atlantic City High School graduates who attend the University. (PICTURED BELOW)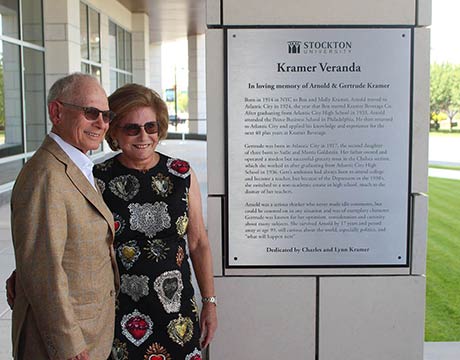 ---
Board of Trustees Approves Tuition, Fees; Honors Students, Staff and A.C. Officials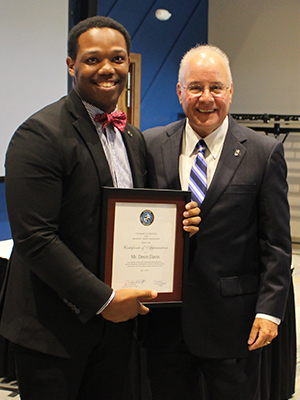 The Board of Trustees held their July 18 meeting at Stockton University Atlantic City where they approved tuition and fees for the 2019-20 academic year and the summer 2020 session and honored students, staff and the Atlantic City Police.
The trustees also approved plans to offer a new Bachelor of Arts Degree in Digital Studies, an M.B.A. in Healthcare Administration and Leadership and a Master of Science, Professional Science Masters and Credit-Bearing Certificate in Coastal Zone Management. The programs will now be reviewed at the state level.
Stockton students and staff honored included Stockton University Police Department Lt. Tracy Stuart and her canine partner, Hemi, Student Trustee Deon Davis (pictured left), and Director of Campus Public Safety Adrian Wiggins.
---
Oysters are Showing Researchers How to Restore Barnegat Bay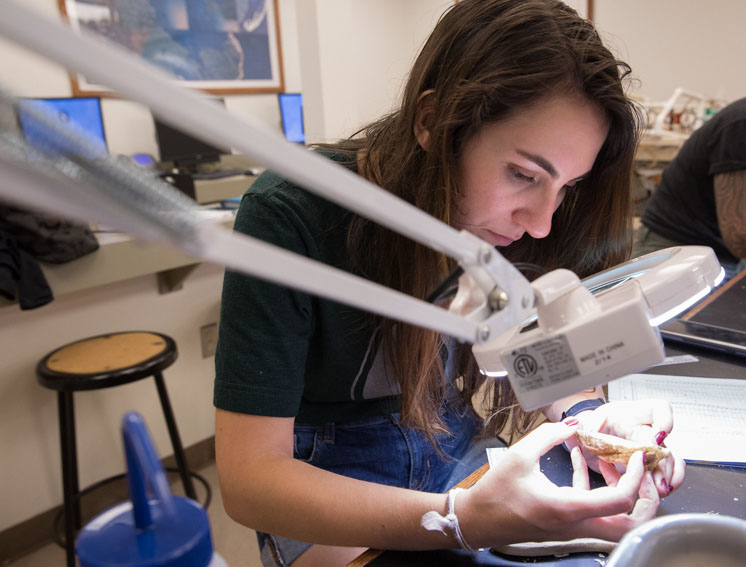 As the Tuckerton Reef in Barnegat Bay continues to grow in its fourth season, its oysters are teaching Stockton University researchers how to best restore the bay ecosystem.
Christine Thompson, assistant professor of Marine Biology, describes filter feeding oysters as "natural vacuums." A single market-size oyster has the power to cleanse 50 gallons of water in one day.
STOCKTON UNIVERSITY ATLANTIC CITY
EOF Students Spruce Up O'Donnell Park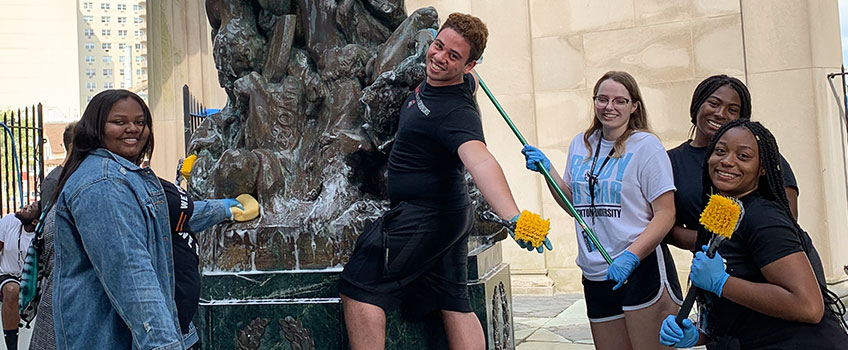 Over 50 EOF students kicked off their weekends on Friday, July 12 by cleaning up and refurbishing O'Donnell Memorial Park across from the Stockton University Atlantic City campus.From 9-11 a.m., the students planted seven flower beds, repainted numerous benches and the pergola, hung a new United States flag, and scrubbed the rotunda inside and out, including the Liberty in Distress memorial inside.
This Twitter post shows the students in action.
---
Catch a Movie July 23 at Stockton University Atlantic City
"Summer Cinema in the City" is featuring Pokémon Detective Pikachu at 6 p.m. on Tuesday, July 23, in the Stockton University Atlantic City residential classrooms B119/120. Attendees are asked to bring their Stockton IDs.
SPOTLIGHT ON
Palatnik, Boyle Receive NJCPA Ovation Awards; Students Attend through Support of Alumni Donor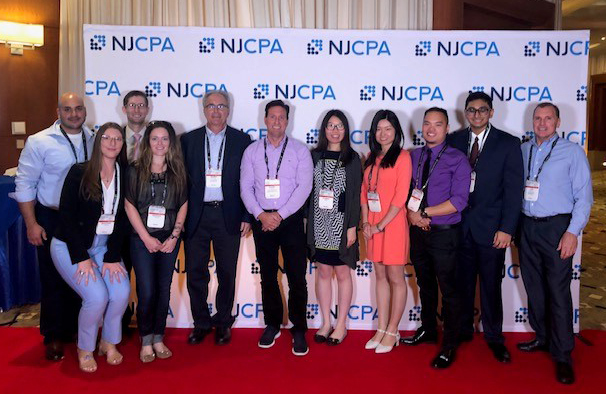 Barry Palatnik, assistant professor of Business Studies, Accounting; and John Boyle, assistant professor of Business Studies, Accounting, each received an Ovation Award in the Exceptional Educators category at the New Jersey Society of Certified Public Accountants Annual Convention and Expo on June 12 at the Borgata Hotel Casino & Spa in Atlantic City.
"This NJCPA Ovation award means a lot to me since I was nominated by a Stockton student and recognized by my peers for advancing the accounting profession," said Palatnik.
Ten accounting students from Stockton also had the opportunity to attend the conference through the support of a donor, Dan Barbera, who happens to be a Stockton alumnus. Palatnik said Stockton is the only university that brings students to the conference and that this type of experience helps bridge the gap between academics and practice. Students who attended are Puiman Chan (PC), Kevin Fernandez, Juan Garcia, Jiyun Hao (Oriel), Keydi Lainez-Saracino, Nolan Nardo, Kishan Patel, Anthony Pierce, Makenna Thomas and Marissa Vercardi.
"The award is truly an honor. I am very thankful for the esteemed recognition of the NJCPA," said Boyle. "I am truly humbled to receive this honor as I am blessed to be a part of incredible students, faculty and staff at Stockton University. It is as much mine as it is all the accounting faculty."
Jean Abbott, associate professor of Business Studies, Accounting; and Leo Previti assistant professor of Business Studies, Accounting also attended.
FRAME-WORTHY:
Ospreys Burst Onto the Scene in Breakthrough Season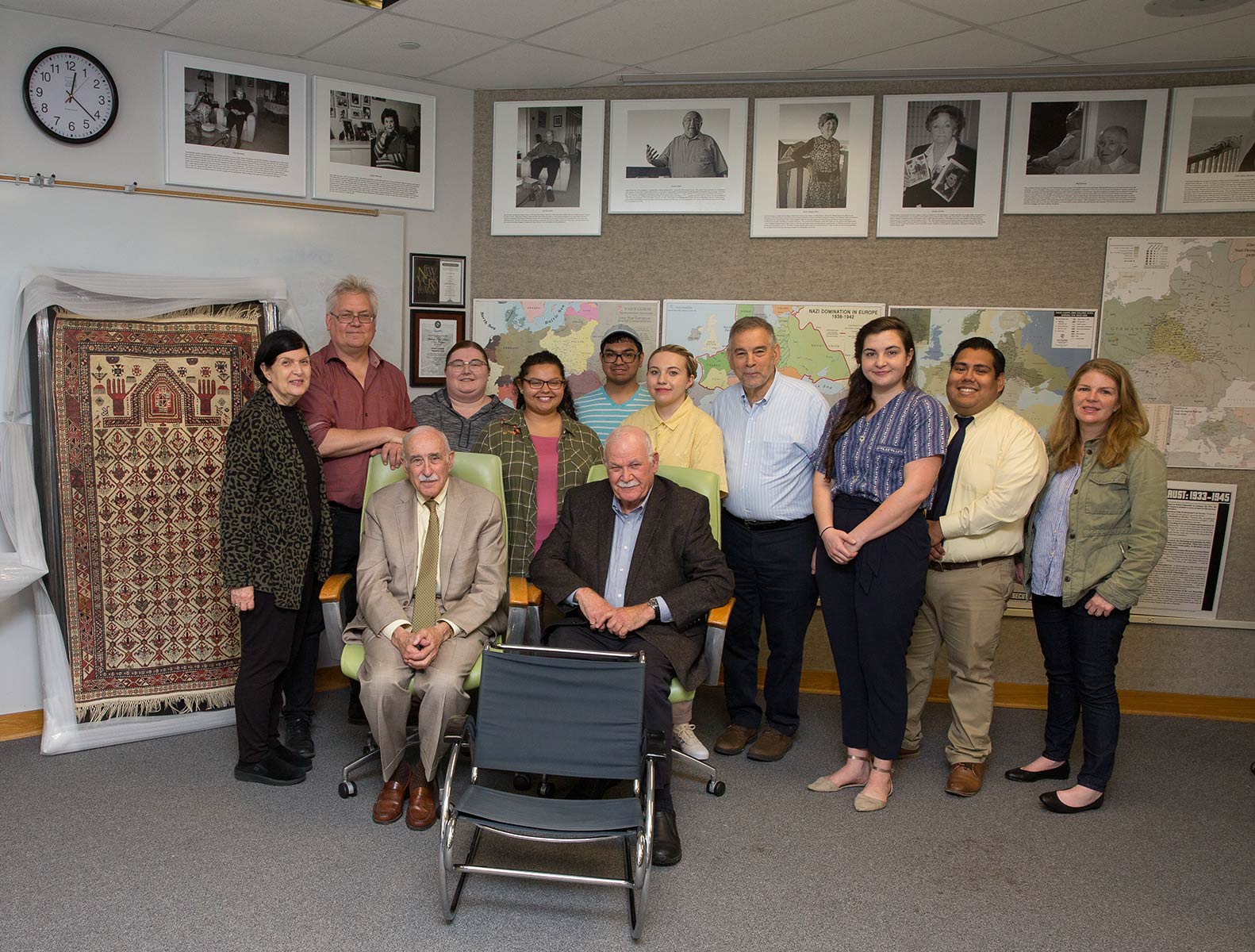 The Stockton University women's rowing program made tremendous strides during a breakthrough season that set the Ospreys on a path toward future success. After competing in three regattas during Fall 2018, Stockton's transformation began during the spring semester with the arrival of John Bancheri as the program's first full-time head coach.
The Stockton varsity eight finished 20th in the final cMax NCAA Division III rankings, vaulting up from 33rd early in the season. The Ospreys also posted their best finish ever in the varsity eight at the MARC Championships with fourth place while the second varsity notched a best-ever performance as the runner-up at the conference meet.
WHAT'S TRENDING #STOCKTONU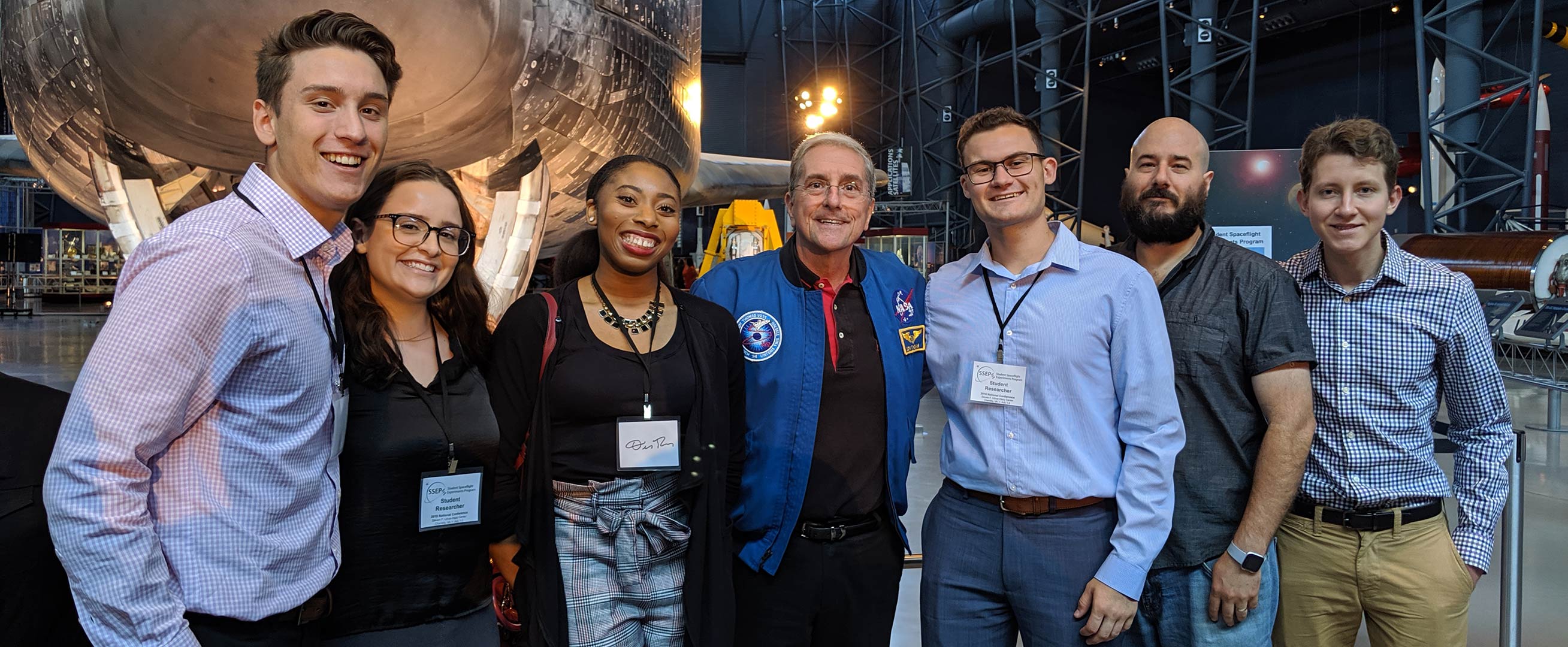 Facebook: Saturday is the 50th anniversary of man landing on the moon. At Stockton, we are also celebrating a few of our stellar students who recently presented their aero-research at the 2019 Student Spaceflight Experiments Program National Conference at the Air and Space Museum Annex in Chantilly, Virginia. Our students are out of this world, and we're over the moon about it. Read more about their experience.
FROM THE SIDELINES
Stockton Women's Golf Moving Up to Intercollegiate Level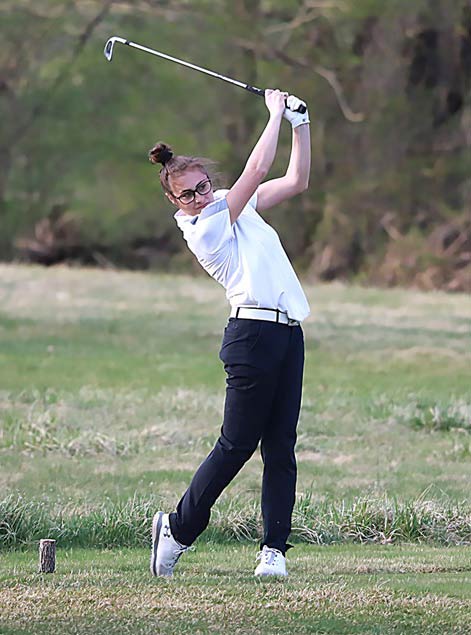 After playing as a club sport during the 2018-19 academic year, the Stockton University women's golf team will compete at the intercollegiate level beginning this fall. Women's golf will become Stockton's 19th intercollegiate sport.
The program is taking the next step one year after the hiring of Rodger Gottlieb as its head coach. Gottlieb has been a fixture in the local golf community, with several decades of experience in playing and teaching. He is a lifelong student of the game with considerable expertise in the fundamentals of the golf swing, training, conditioning and the mental aspect of golf.
The Press of Atlantic City featured the story.
OSPREY NOTES
Catch a Lecture by a Colleague
Stockton University faculty and staff members will explore topics such as Holocaust denial and the United States naturalization process during the 22nd annual "Salute to Stockton" educational summer lecture series at Shirat Hayam Synagogue in Ventnor, 700 N Swarthmore Ave.
All lectures are free, open to the public, and held 7 p.m. on Fridays as part of the Sabbath services. The first lecturer is Thomas Kinsella, professor of British Literature and director of the South Jersey Culture and History Center (SJCHC), on July 26.
Continuing Studies Offers a Variety of Courses this Summer
The University's Office of Continuing Studies is hosting a variety of classes for personal and professional enrichment, ranging from mindfulness and yoga to French and photography this summer. Learn more by visiting stockton.edu/cs.
UPCOMING EVENTS
Upcoming events hosted by the Office of Development and Alumni Relations
Tuesday, July 23: Transfer Open House
Now-Friday, July 26: Ducktown A.C. Summer Fest begins
Now-Friday, Aug. 2: "Selection from the Noyes Museum Collection" exhibit
Now-Sunday, Oct. 6: "100 Faces of War," a traveling exhibition from the Smithsonian