Stockton News - July 16, 2021
WHAT WE'RE TALKING ABOUT

Stockton to Celebrate 50th Anniversary of Teaching
In September 1971, a group of 1,000 students and 55 faculty members arrived at the aging Mayflower Hotel in Atlantic City for the very first classes at the brand new Stockton State College.
Construction delays prevented the 1,600-acre Galloway campus from opening until January 1972. But the faculty and students, prepared for what was intended to be a non-traditional college experience, took it in stride and set the tone for a college that took pride in thinking outside the box. Who needed traditional classrooms when there was a beach just steps away?
In September 2021, Stockton will begin a yearlong celebration of its first 50 years of teaching. The 50th Anniversary year will provide opportunities to reflect on the past, celebrate Stockton today and share plans for the future.
📰 In the News: The Press of Atlantic City
---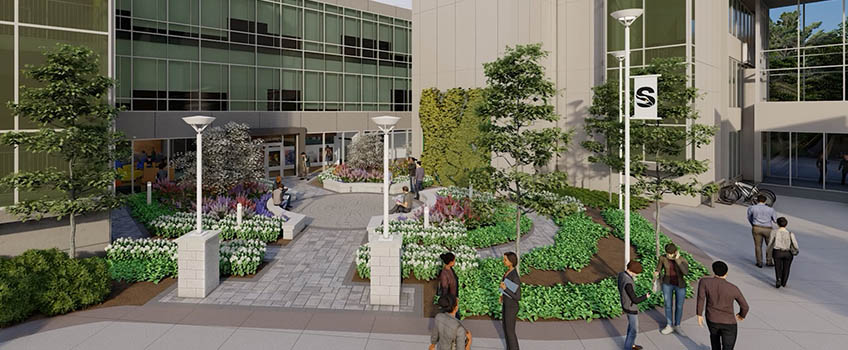 New Multicultural Center to Open in 2022
A new Multicultural Center in Galloway, pictured, and upgrades to the Performing Arts Center are among the almost $10.5 million in facilities projects planned for 2021-22.
The Stockton University Board of Trustees approved the capital budget and a $263.4 million 2021-22 operating budget at the July 14 meeting at the Stockton Atlantic City campus.
---
School of Business Has New Business Plan
More partnerships with the Greater Atlantic City Chamber of Commerce, an expanded mentorship program, starting with South Jersey Industries this fall, programs highlighting and supporting more alumni are among the recommendations of the Stockton University Presidential Task Force on Reinventing the School of Business.
A report from the task force was presented at the Board of Trustees meeting on July 14 at the Stockton Atlantic City campus. The task force was chaired by Board of Trustees chair Raymond Ciccone, a CPA and graduate of Stockton, and Michelle McDonald, chief academic officer, Stockton Atlantic City, and associate vice president of Academic Affairs.
---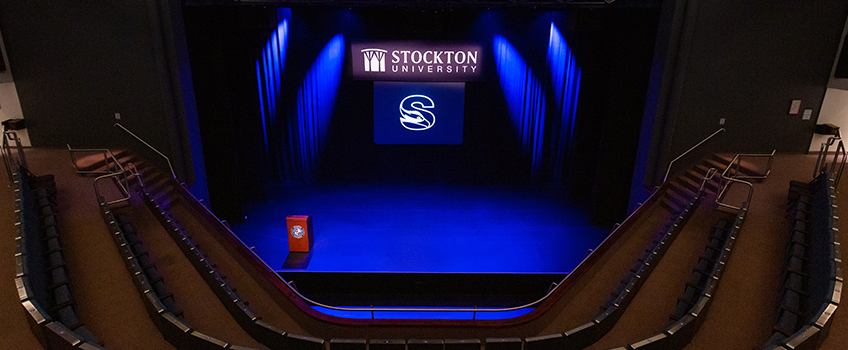 Rebranded PAC to Reopen in the Fall
The Stockton University Performing Arts Center (PAC) will reopen in the fall with an expanded mission to both educate and entertain, offering more opportunities for students and reaching a broader audience in the South Jersey region.
The PAC has been closed since March 2020 due to COVID-19 restrictions. The closure provided an opportunity to review PAC programming and consider how best to serve the community as Stockton enters its 50th anniversary of teaching in Fall 2021. The PAC opened on the Galloway campus in October 1976.
📰 In the News: The Press of Atlantic City, Downbeach.com, The Daily Journal
WHAT'S TRENDING @ #STOCKTONU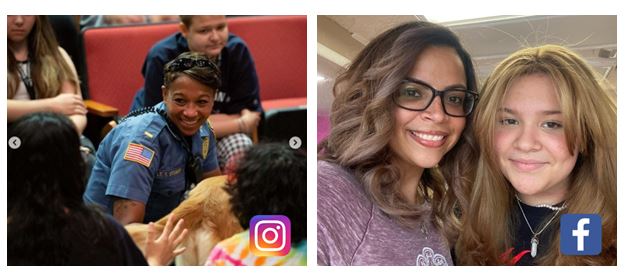 Instagram: CSI campers met K-9 Hemi and K-9 Freya during an explosives detection demonstration with Lt. Tracy Stuart.
Facebook: When it was difficult to make vaccine appointments early on, Heizel Prince, senior Human Resources generalist, reached out to assist friends. Word spread fast, and people began reaching out to her as a resource. "I was just happy to help all those who wanted an appointment," she said.
WE'RE HERE TO HELP
Resources Available to Staff, Faculty
Free COVID-19 testing has been discontinued on campus. Visit the NJ COVID-19 Information Hub for testing locations.
💉 Faculty, staff and students can check with their local providers and schedule a COVID-19 vaccination appointment. Stockton will require students to get the COVID-19 vaccine for the Fall 2021 semester. Vaccination is currently voluntary but strongly encouraged for employees.
Free walk-in COVID-19 vaccination clinics are scheduled on campus for the following dates: Galloway: West Quad 103: July 16, 20 and 27; Aug. 3, 10, 17, 23 and 30; and Sept. 1 and 2 from 2-5 p.m. Manahawkin: July 28: 10 a.m.-1 p.m. No appointment is necessary. Pfizer and Johnson & Johnson vaccines will be available.
🎁 VAX UP and Win a Prize: Stockton is hosting a weekly drawing for prizes for all employees who have submitted their full proof of COVID-19 vaccination. This includes employees who have already submitted their proof. To submit your status, click the "Update Employee Vaccination Status" button under the employee tab in the portal, enter your vaccine type, dates of shot(s), and upload a picture/pdf of your vaccination card or proof of vaccination. A final drawing will be held on Thursday, Aug. 12 for two grand prizes: the choice of a free on-campus parking spot or two tickets to next year's Stockton Gala.
UPCOMING EVENTS