Stockton News - Friday, July 10, 2020
WHAT WE'RE TALKING ABOUT
T.A.L.O.N.S. Take New Students Under Their Wings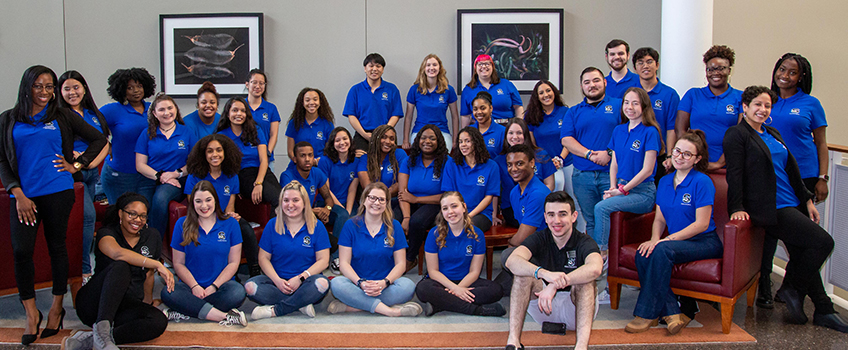 With online orientation and virtual registration, new freshmen and transfer students are not getting the traditional on-campus experience.
But they are still getting a warm Stockton University welcome from some 30-plus T.A.L.O.N.S.
No, Stockton's famous Osprey mascot has not hatched some new nestlings, but these T.A.L.O.N.S will be taking new students under their wings.
---
University Announces Fall 2020 Return to Campus Plan
Stockton President Harvey Kesselman announced the University's plan to return to campus for the Fall 2020 semester this week.
"As outlined in Stockton's fall 2020 Return to Campus website, our primary goal is to provide students, faculty and staff with the best possible campus experience while keeping everyone healthy, safe, and protected," Kesselman said.
While the situation is fluid and more information will be available in the coming weeks, the plan has details on key aspects of safely returning to campus, including Health, Safety and Hygiene; Academics; and Campus Life.
"Yes, this semester will be different. But I know we will all again rise to the challenge," Kesselman said. "Working together, we will have a safe, supportive and academically productive semester. And, yes, we will also have fun."
SPOTLIGHT ON:
Intramural Recreation Council Presents Awards

Each year, the Intramural Recreational Council (IRC) bestows three awards to members of the Stockton University community.
While COVID-19 restrictions made presenting the awards a bit more challenging, James Gwathney, coordinator for Intramurals and Recreation, donned his mask and delivered this year's awards.
The 2020 Dr. Vera King Farris Award recipient is Interim Provost and Vice President for Academic Affairs Michelle McDonald. The award, named for Stockton's former president, was created in 2001 to commemorate a selfless character within the University community.
The 2020 recipient of the Shannon Newberry Award is Assistant Director of Student Development Dianne Stalling. This award is given to those who have proven their merit in their actions and have worked hard at making Stockton University a better place to learn, teach and have fun while doing it.
Craig Stambaugh, assistant vice president, Engagement and Community Development, received the 2020 G. Larry James Award, which honors a member of the Stockton community who excels in athletics, academics and charitable work.
WHAT'S TRENDING @ #STOCKTONU
Facebook
: ICYMI - Stockon faculty, including
Manish Madan
, associate professor of Criminal Justice, are collaborating on a research study on public response to the COVID-19 pandemic and how it has shaped the lives of people around the world. The researchers are looking for a broad range of people ages 18 and older to take a 20-minute, anonymous online survey.
FROM THE SIDELINES:
133 Ospreys Earn Spots on NJAC All-Academic Team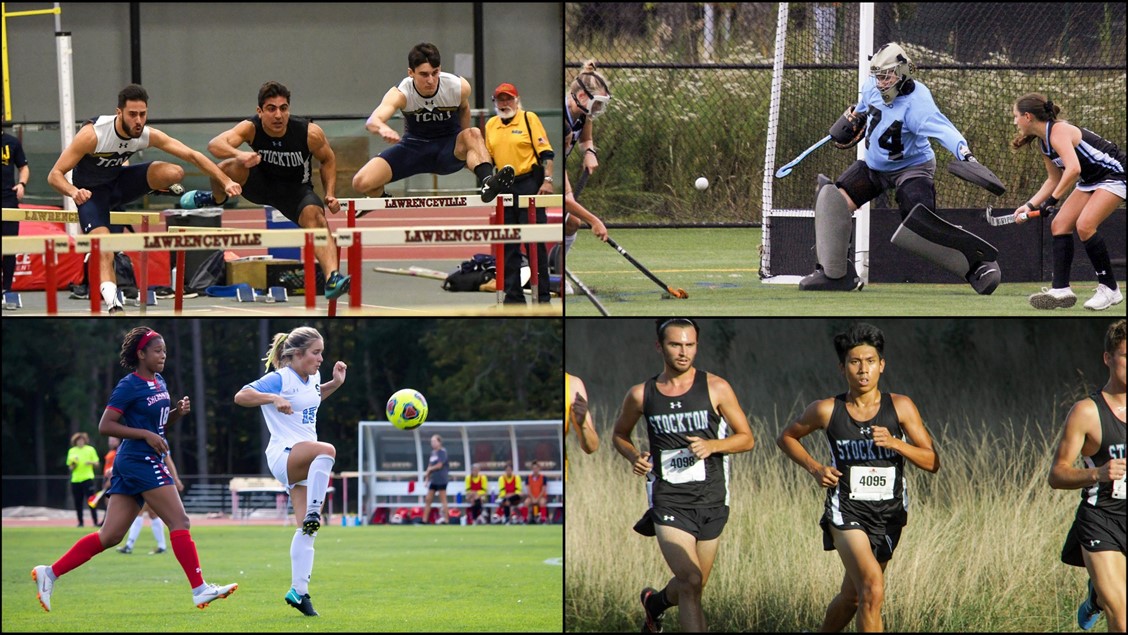 A total of 133 Stockton University student-athletes earned spots on the 2019-20 New Jersey Athletic Conference All-Academic Team for their work in the classroom. Track & field competitor Qudratullah Qadiri collected NJAC All-Academic First Team recognition for the second straight year. Qadiri was joined on the First Team by field hockey goalie Emily Gilligan.
OSPREY NOTES
Stockton Unplugged Update; Mailroom Hours Affected

Below is the revised schedule for the Stockton Unplugged: Electrical Shutdown. Please read carefully as the dates for specific parts of campus have shifted.
Beginning 8 p.m. on Wednesday, July 15, through 7 a.m. Thursday, July 23, Wings E, F, G and H will be operating on emergency power and cannot be occupied. If you originally planned to work in one of these areas during this period, please make arrangements with your supervisor to work from home.
The final phase of the project, Wings I, J, K, L and M, will remain on the original schedule for shutdown, beginning at 6 p.m. on Thursday, July 23, through 7 a.m., Monday Aug.3. If you originally planned to work in one of these areas during this period, please make arrangements with your supervisor to work from home.
Due to the electrical shutdown, the mailroom will be temporarily closed from Thursday, July 16 through Wednesday, July 22. The mailroom will reopen on Thursday, July 23 at 9 a.m. All outgoing mail that requires postage must be dropped off to the mailroom no later than 3 p.m. on Wednesday, July 15.
Incoming mail will be available for pickup on Monday, July 20 from 10 a.m. - 2 p.m. in Campus Center Meeting Room 1. Incoming UPS and FedEx deliveries will continue to be handled by Receiving and will not be affected by the shutdown.
Updated Social Media Guidelines
In response to the recently passed Faculty Assembly resolution, the University has updated guidelines for all Stockton social media activity on accounts managed by University faculty and staff.
All members of the community should familiarize themselves with the commenting guidelines found here.
Social media moderators should link to these guidelines from their page descriptions and adhere to the guidelines when monitoring public comments on their respective pages.
Please visit stockton.edu/urm for more information on Stockton's social media and branding guidelines.
Upcoming Events Hosted by the Office of Development and Alumni Relations
🌎 Live Streams with Stockton Scientists
July 13 - 27: Photography Essentials
July 14: Learn to Make Wine
July 15: Four Seasons at Forsythe