Stockton News - July 8, 2022
WHAT WE'RE TALKING ABOUT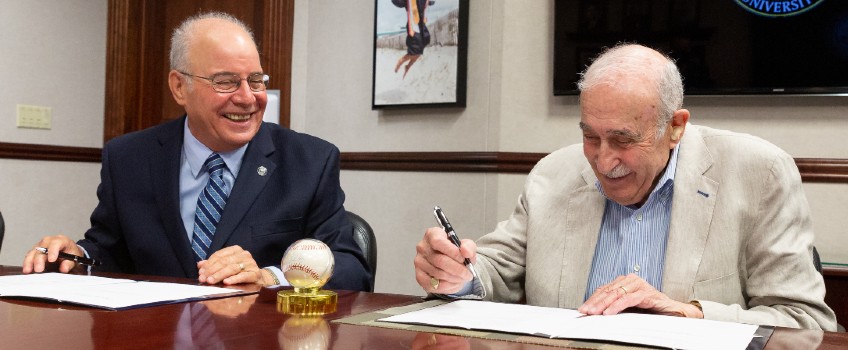 $1M Nolan Ryan Memorabilia Collection a Home Run for Stockton
Nolan Ryan's Hall of Fame baseball career was impressive in many ways. The flame-throwing pitcher, whose career spanned a remarkable 27 years (from 1966 through 1993), remains the Major League career leader in strikeouts (5,714) and no-hitters (7). He's had his jersey retired by three different teams, was the first pitcher to officially record a pitch at more than 100 mph, and the first to earn a $1 million salary.
Leo S. Ullman'scollectionof Ryan memorabilia is truly extraordinary. The real estate investor, and former owner of the Shore Mall in Egg Harbor Township, has amassed over a period of some 27 years, nearly 15,000 individual items that in total were recently appraised as being worth over $1 million.
📰 In the News: Sports Collectors Daily, The Press of Atlantic City, Philly Voice, New Jersey 101.5, NJ.com, Downbeach.com
---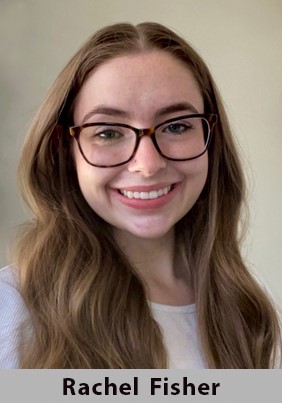 Student Research Connects Rising Seas with Flood Severity
As sea level along the East Coast rises, flooding events in southern New Jersey coastal communities are becoming more severe, a student research paper published online July 7 by the William J. Hughes Center for Public Policy argues.
Rachel Fisher, a senior Sustainability Program major at Stockton University, researched connections between rising sea levels and flooding along the New Jersey coast. Fisher pulled together relevant points from existing research as well as reviewed long-term data from National Oceanic and Atmospheric Administration tidal gauges in Atlantic City and Cape May to document sea level rise.
STOCKTON UNIVERSITY ATLANTIC CITY
🍦 Make Your Own Ice Cream at 'Second Saturdays' July 9
Second Saturdays in Atlantic City are a series of family-friendly events, hosted by Stockton University Alumni Relations, held on the second Saturday of every month at Stockton Atlantic City.
In honor of National Ice Cream month, learn about pairing science and food to make your own ice cream from 11 a.m.-1 p.m., tomorrow, July 9. Joseph Trout, associate professor of Physics, will make you want to say goodbye to Breyer's and hello to homemade treats. Register here.
FRAME-WORTHY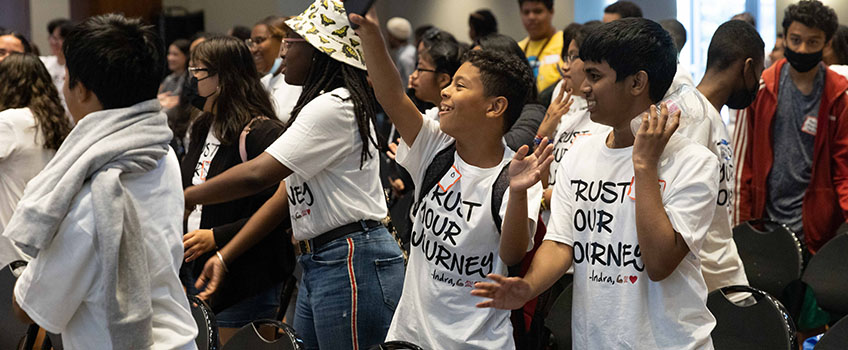 Conference Encourages Youth to Trust Their Journey
"What are you all showing up as today: are you a lion, otter, beaver or golden retriever?"
Indra Lyn Owens, the keynote speaker for the third annual GOALS GEAR UP Youth Empowerment Conference, captured the attention of more than 100 students with just one question. The Youth Conference, which included students from both Stockton University's GEAR UP program and Rowan University's equivalent, CHAMPS, included interactive workshops and a campus tour on Thursday, June 30.
As the students pondered the question, Owens explains that the categories aren't just the names of animals, but rather personality types. These personality types determine how one interacts with themselves and the world and, according to Owens, are essential to know when learning how to trust one's journey.
WHAT'S TRENDING

@ #STOCKTONU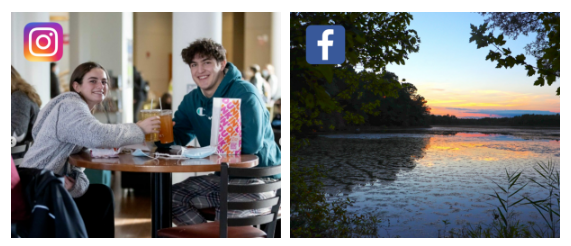 Instagram: In two months, you can call #stocktonu your home.
Facebook: Appreciation post for the lake we love most #BeautifulStocktonU.
FROM THE SIDELINES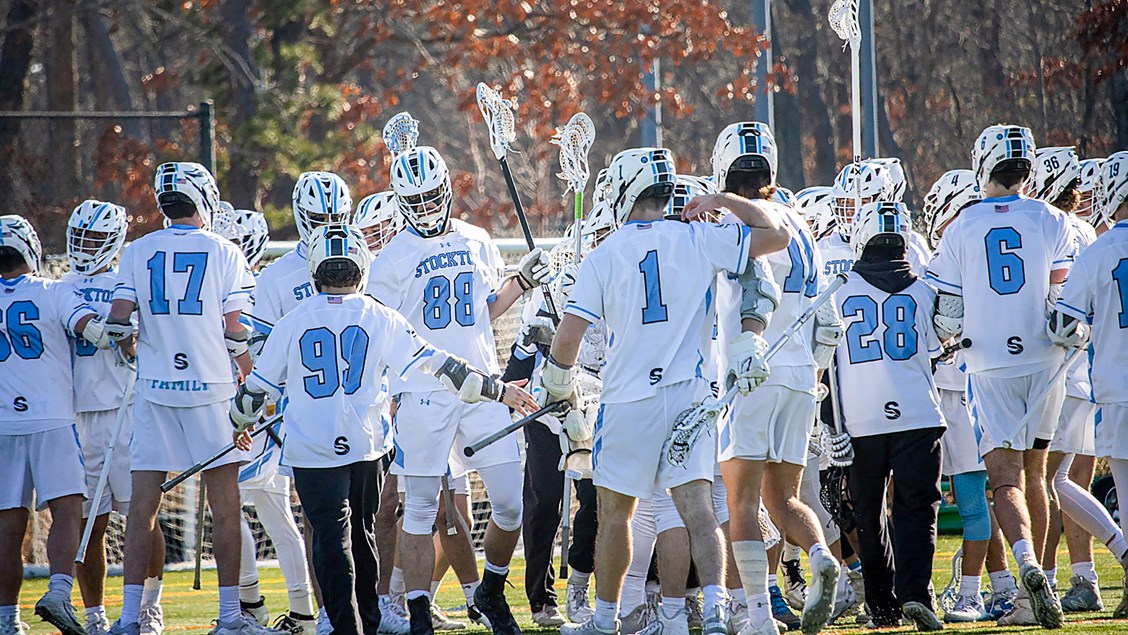 Stockton Wins CSAC Team Academic Award for Men's Lacrosse
Stockton won the CSAC Team Academic Award for men's lacrosse with an impressive team grade point average of 3.21 for the Spring 2022 semester. The Ospreys topped the seven-team conference in GPA to earn the academic honor.
Twenty-four of the 45 players on Stockton's roster qualified for the CSAC All-Academic Team, which was announced earlier this week. To qualify, student-athletes needed a GPA of 3.20 or higher for the Spring 2022 semester. Eleven Ospreys recorded lofty grade point averages of 3.75 or higher this spring.
OSPREY NOTES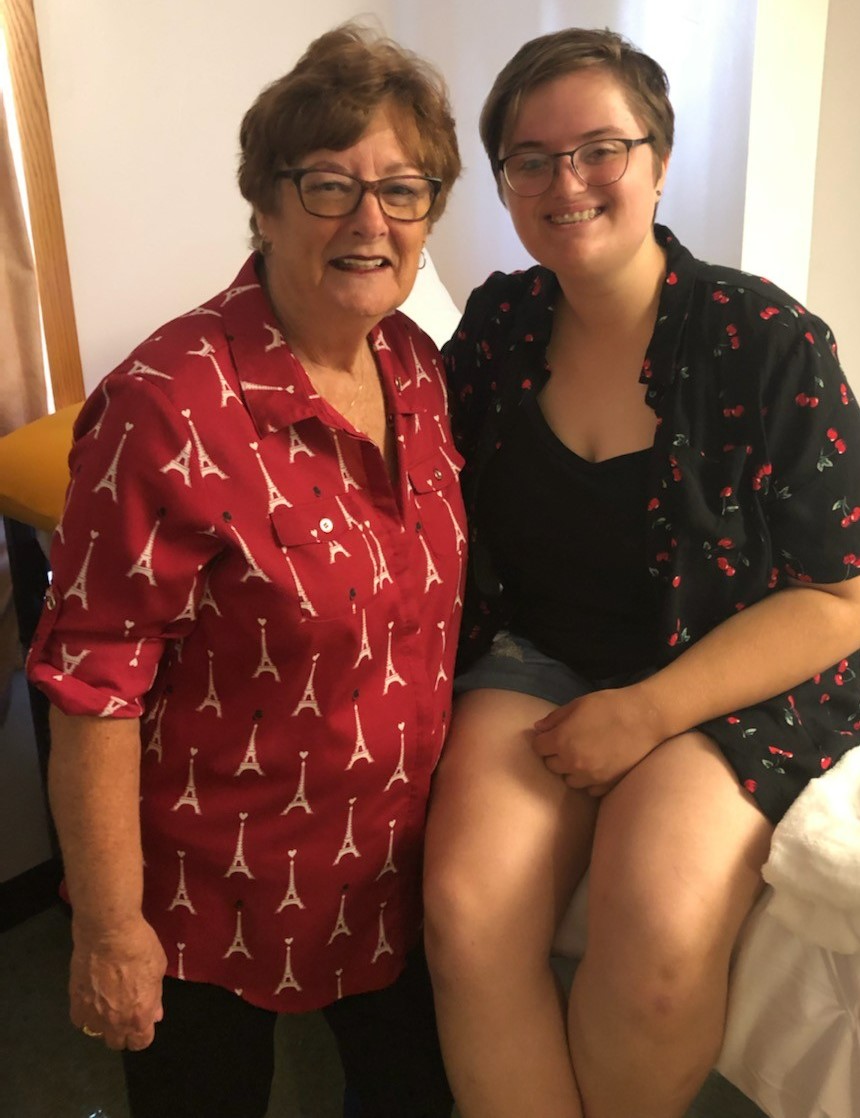 Rotary Donates Dorm Bedding to EOF Students
A dozen Stockton EOF students received new dorm room bedding thanks to 12 grants totaling $2,400 from the Galloway-Absecon Rotary.
Pictured are Jillian Roscetti, an incoming EOF student, with rotary member Linda Eattock during move-in day on June 25 at the Galloway campus.
Become a Student Success Personal Mentor
Faculty and staff who are interested in helping students succeed during their time at Stockton can do so by participating in the Student Success Scholars Program.
The program aims to help students navigate and maximize the benefits of various academic and student life resources available at Stockton. A major component of this program is individualized mentoring by Stockton faculty and staff.
For more information about becoming a Student Success Personal Mentor, visit here. If you have questions, email Tomas Itaas at Tomas.Itaas@stockton.edu. Interested mentors should apply by Friday, July 29, as training begins on Monday, Aug. 29.
---
Stockton Sentiments and Memories . . .
"EOF Summer 1981: I met my forever people. Forty years later, we are still the same bunch with a few more added for good measure."
– Marie Di Blasio-Parks
Have a memory you'd like to share in celebration of Stockton's 50th anniversary? Submit it here.
UPCOMING EVENTS