Stockton News - Thursday, July 2, 2020
WHAT WE'RE TALKING ABOUT
Future Teachers Took Their Lessons Online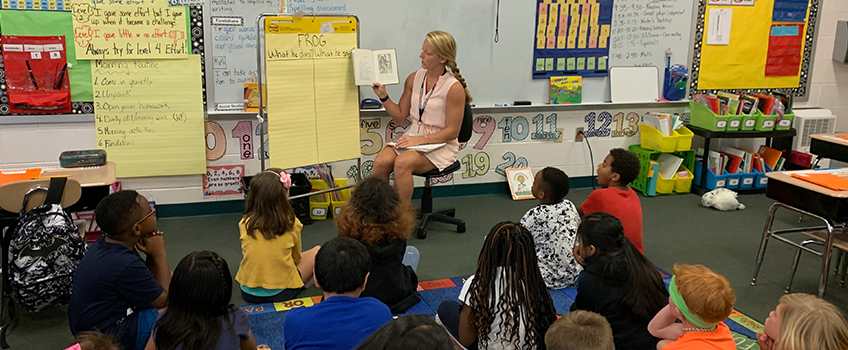 Student teaching and classroom clinical experiences became a very different experience for Stockton University students, who had expected to spend the spring and early summer semesters at area schools, inside a classroom with a teacher.
Instead, midway through the spring semester they found themselves teaching from home. But that did not stop them from learning as they, along with their mentor teacher and students, learned to adapt to online instruction and make the most of it.
Associate Professor of Education Susan Cydis's students typically take a class on literacy while also working with children grades K-2 in Pleasantville schools. Cydis received a $1,500 grant award from Dollar General and used the funds to purchase popular children's books, which 31 Stockton students in the Literacy Development read out loud on the web-based platform Padlet.com.
PHOTO: Stockton student teacher Danielle Naoum reading to her class before COVID-19 shut down schools.
---
Salute to Stockton Lecture Series Moves to Zoom
Stockton University faculty and staff members will explore topics such as the COVID-19's impact on the Jersey shore, and how to practice meditation, at the 23rd annual "Salute to Stockton" educational summer lecture series hosted by Shirat Hayam Synagogue in Ventnor, 700 N Swarthmore Ave.

All lectures are free, open to the public, and held Fridays at 7:00 p.m. prior to the Sabbath services. This year's talks will be held through Zoom. Question and answer sessions will follow.
The series' schedule is as follows:
July 10: Jane Bokunewicz, the new interim coordinator of the Lloyd D. Levenson Institute for Hospitality, Gaming and Tourism and and assistant professor of Hospitality and Tourism Studies at Stockton, will talk about the impact of COVID-19 on Jersey shore businesses and the steps being taken to reopen safely.
July 24: Nathan Morell, assistant director of Counseling Services at Stockton will speak on Heartfulness Meditation and lead a session on the practice.
Aug. 7: John Froonjian, executive director of the William J. Hughes Center for Public Policy at Stockton will talk through Zoom about the Center's Revive Civility project, part of a national effort by the National Institute for Civil Discourse to reduce the hostility and polarization found in political talk today.
Aug. 21: Douglas Cervi, a Stockton adjunct history professor and the new executive director, N.J. Holocaust Education Commission will talk about his plans to update the curriculum of the commission to make it more accessible and user-friendly for students and teachers in New Jersey and nationally as more states add Holocaust education.
---
👉 In Case You Missed It...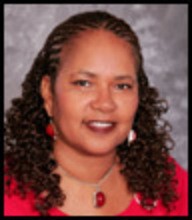 Pat Reid-Merritt, distinguished professor of Social Work and Africana Studies, was among some 20 speakers at the online seminar, "Race, Racism, and Anti-Racism: Redefining the Social Contract" hosted on June 30 by the Temple University Department of Africology and African American Studies. Reid-Merritt comes on at about hour 2:57.
Stay tuned to Stockton News for a more in-depth feature on Reid-Merritt's presentation.
SPOTLIGHT ON: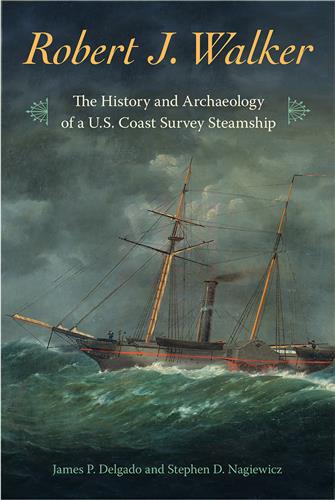 New Book Details Expedition to Map the Walker Wreck
Stephen Nagiewicz was "collecting wrecks" as a diver in the 1990s when he first visited the $25 wreck, also a good fishing spot, nicknamed for how much a fisherman paid for the shipwreck's coordinates off Atlantic City.
That initial visit was "just another dive," but after the National Oceanic and Atmospheric Administration (NOAA) identified it as the long-lost Robert J. Walker shipwreck, Nagiewicz went back in 2014 as part of an official mapping collaboration with the Stockton University Marine Field Station, the New Jersey Historical Divers Association and NOAA.
Nagiewicz, an adjunct instructor at Stockton, a certified archaeologist and a teacher at Atlantic City High School, and James Delgado, a maritime archaeologist and historian, co-authored a book, "Robert J. Walker: the History and Archeology of a U.S. Coast Survey Steamship" detailing the expedition to map the wreck. Peter Straub, dean of the School of Natural Sciences and Mathematics, also contributed a chapter.
WHAT'S TRENDING @ #STOCKTONU
🌊
Facebook
: With Facebook Live, Stockton University scientists are bringing students and the community on science excursions this summer. The Press of Atlantic City featured Stockton scientists in their story on seagrass and seaweed.
FROM THE SIDELINES:
Ellis Selected USILA Scholar All-American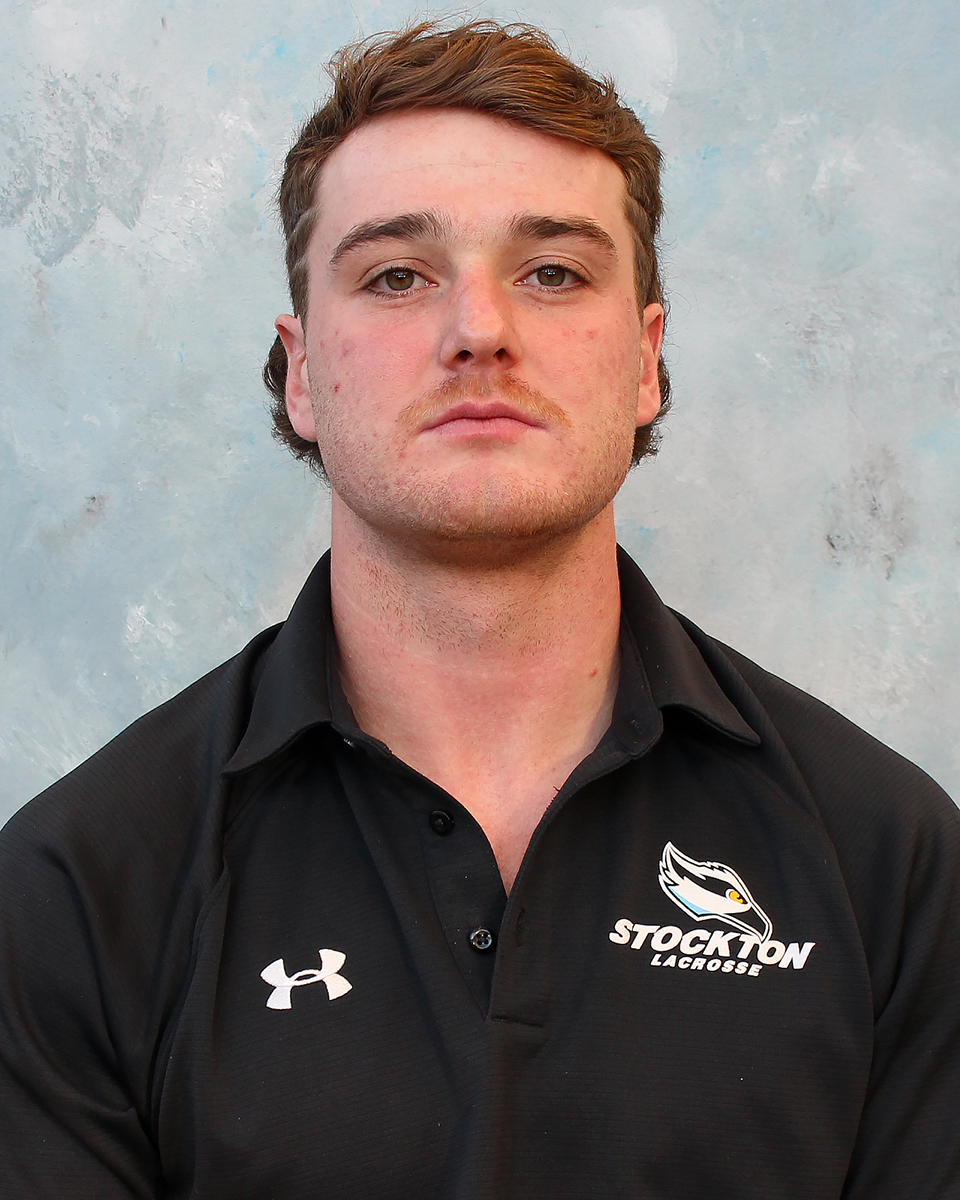 Stockton University senior Eric Ellis was selected as aUSILA Division III Scholar All-American by the United States Intercollegiate Lacrosse Association. Ellis, a Biology major at Stockton who is slated to graduate next spring, was one of 79 players chosen for the recognition.
Nominees must be seniors with a minimum grade point average of 3.0 who have acted in a manner that brought credit to themselves, their institutions and college lacrosse. Players also must be an All-American, member of a North/South team or an outstanding player in their league. Nominations are evaluated on a case-by-case basis by the USILA Scholar All-America committee.
📰 The Press of Atlantic City covered the story.
OSPREY NOTES
ITS Help Desk Reducing Hours Temporarily
Due to reduced staffing levels in ITS from the recent CWA furlough agreement the Help Desk will be temporarily reducing our hours of service to optimize our resources and ensure the highest possible level of support is still available for our incoming students during new student registration. Starting on Monday, July 6, the Help Desk will operate from 8 a.m. - 5 p.m., Monday through Friday, and continue this schedule of support until July 24. On Saturday, July 25, the Help Desk will resume a normal seven-day week operation with extended hours of availability. If you have any questions, please contact the Help Desk at 609-652-4309 or email HelpDesk@stockton.edu.
University Relations and Marketing Service Request Form Update
Due to the uncharacteristic nature of our working circumstances, an extremely limited number of staff members are available to manage project requests. This has greatly impacted our timeliness, and we are asking for your understanding and patience. Furthermore, we have changed our procedures to require that all requests must be submitted four weeks in advance to ensure timely delivery.
For a project to begin production, all materials must be received by University Relations & Marketing. This includes any written and supplemental content that is needed for your project. Once we have received all project materials and your request, the four-week production window will begin.
Upcoming Events Hosted by the Office of Development and Alumni Relations
🌎 Live Streams with Stockton Scientists
July 8: Thriving in Quarantine
July 9 - Aug. 27:French for Adults
July 9 - Aug. 13: Social Work Series
July 13 - 27:Photography Essentials
July 14:Learn to Make Wine
July 15:Four Seasons at Forsythe