Stockton News - Jan. 22, 2021
WHAT WE'RE TALKING ABOUT
Landaus Create Scholarship for Undergraduate Research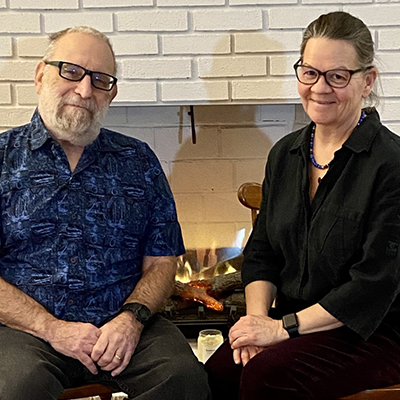 Professor of Marine Biology Matthew Landau and his wife, Brenda, an adjunct professor in the same field, have taught at Stockton University for more than 30 years and know the educational value of student research.
But they also know the time and cost of doing research can create barriers for many students, who may already be juggling a job along with their coursework.
The couple, who live in Linwood, recently created the Marine Science Faculty Research Scholarship for Underrepresented Groups to assist a student from a traditionally underrepresented and underserved population in pursuing a research project under the guidance of a Marine Science faculty member. The annual $3,000 award will help fund supplies and travel related to the research.
---
LIGHT Launching Gaming, Hospitality & Tourism Journal
The Lloyd D. Levenson Institute of Gaming Hospitality and Tourism (LIGHT) at Stockton University is launching a new journal designed to bridge the gap between industry practitioners and academic researchers and educators.
The International Journal of Gaming, Hospitality and Tourism (IJGHT) will be a peer-reviewed, open-access journal publishing original research. Representatives of the national and international gaming, hospitality, tourism and events management community are invited to contribute articles to the inaugural edition, which will be released in the fall of 2021
---

Exhibit Inspired by 'Red Summer' of 1919
An exhibition of artwork that examines racial inequality in America will be on display at the Stockton University Art Gallery from Jan. 25 - April 1.
Seventy-three pieces by New Jersey artists Casey Ruble and Distinguished Professor of Art Wendel White, pictured, are featured in the exhibition titled "The Question the Answer Hides." Most are from the two artists' respective "Red Summer" projects, referencing the 1919 race riots and attacks on Blacks who migrated from the south for work after World War I.
WE'RE HERE TO HELP
Resources Available to Staff, Faculty
There are many resources and best practices being made available to staff and faculty working remotely that can be found by visiting Information Technology's website. January's Tech Tip focuses on Blackboard's new update.
🧠 In addition to assistance with the technology available from ITS, Stockton provides faculty and teaching staff with professional development, training, teaching ideas, resources and individual consultations via the Center for Teaching and Learning Design.
💉 New Jersey has developed a website for residents to pre-register to receive the COVID-19 vaccine.
The updated Soar Safely graphic, which adds the "Vax Up" message is available for download here.
🔴 Pledge Reminder: Faculty, staff and students should complete the Stockton Health Pledge daily, even if you are not coming to campus. The pledge is emailed daily to your Stockton email and assists us in monitoring the health of our community. If you are feeling ill, do not come to campus, notify your manager, and see your doctor if necessary.
Stockton is compiling notices of confirmed positive COVID-19 cases in a dashboard on the Coronavirus home page. The dashboard is updated on regular work days.
FRAME-WORTHY: BOATS SINK FOR SCIENCE 🚢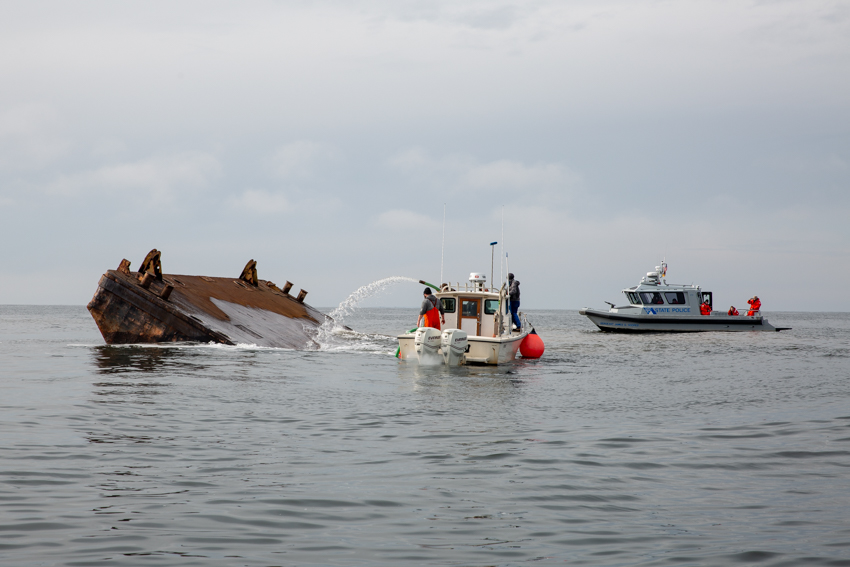 Just an hour after bubbles surfaced from the sinking of a tugboat, push boat and barge, the vessels resurfaced on a computer screen inside the cabin of the R/V Petrel in a sonar image mapping their final resting spots on the Little Egg artificial reef site.
Over the course of a couple hours, Steve Evert, director of the Stockton University Marine Field Station, had watched the ocean engulf three boats. Over the coming months, he along with students and other faculty will monitor the marine life that is attracted to the reef habitat.
The Press of Atlantic City covered the story.
📸🌊 Dive into this week's #WildlifeWednesday postthat features Elizabeth Zimmermann and her camera roll that has some pretty amazing wildlife sightings from her time spent in the field as a Stockton University Marine Field Station assistant.
WHAT'S TRENDING @ #STOCKTONU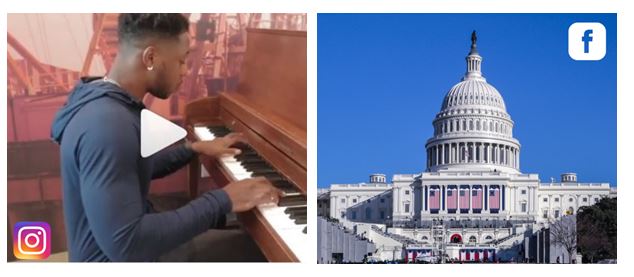 Instagram: "That could have been me," thought Jowy Cenat '20 as he watched musicians perform live in Haiti while on a vacation a few years ago.
Facebook: Today marks the Inauguration of the 46th President of the United States. Did you know...
FROM THE SIDELINES
SJSCA Names Courage Award in Honor of Stephanie Allocco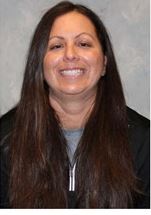 Stephanie Allocco has been an assistant softball coach at Stockton for five seasons, but she has been a girls soccer coach at Moorestown High School for over four times that long. The South Jersey Soccer Coaches Association recently honored Allocco, who is fighting a four-year bout with cancer, by renaming its SJSCA Courageous Athlete Award as the Steph Allocco Courage and Perseverance Award.
🏀 Stockton Announces 2021 Basketball Schedules
Stockton University, in conjunction with the New Jersey Athletic Conference, announced its men's and women's basketball schedules for the 2021 season on Jan. 15. Stockton and seven fellow NJAC institutions are slated to play eight conference games apiece in February, with the contests taking place on Fridays and Saturdays.
OSPREY NOTES
State Aid Renewal Deadline April 15
FAFSA renewal students (those students who have filed a FAFSA in years prior) need to file the 21-22 FAFSA before the April 15 state deadline to be considered for State Aid. Eligible students who miss this deadline could miss out on up to $7,500 in free money.
Remember, the State Won't Wait! Students can apply at fafsa.gov.
Submit Your Black History Month Events
The Office of Student Development is putting together a calendar to recognize Black History Month in February and is asking for submissions for any events, programs, workshops, etc. that could be included in the calendar. Be sure to include the event title, date & time, location/virtual link, organization(s)/offices sponsoring the event, and description of the event. Visit here to submit your event.
Roster Verification Reminder for Faculty
As the spring semester is quickly approaching, faculty are reminded to confirm student attendance at the beginning of each course after the add/drop period. The Office of Financial Aid will use this information to make adjustments to student financial aid disbursements based upon the confirmed number of credits.
Each instructor will be responsible for verifying student attendance or participation in an academic activity. For online courses, faculty are reminded to include an assignment or discussion activity during the drop/add period so that the student's attendance can be confirmed.
The link to complete Roster Verification can be found under the faculty tab within the goStockton portal.
For more information and a list of frequently asked questions, visit here.
Submit Applications for Day of Scholarship 2021
Day of Scholarship applications are being accepted now through March 1, and can be submitted by visiting here.
Day of Scholarship 2021 will be held virtually from 9 a.m.-1 p.m., Thursday, April 8. If you have any questions, email Ronnie Maiorino at ronnie.maiorino@stockton.edu
UPCOMING VIRTUAL EVENTS
Upcoming Events Hosted by the Office of Development and Alumni Relations
Jan. 25: Spring Semester Begins
Jan. 29:Maple Sugaring; for all things maple with Judy Vogel, visit here.
Jan. 29:Faculty Senate meeting
Jan. 30: MLK Day of Service
Feb. 1-18: High School Diploma Test Preparation
Feb. 1-22:Protect Our Planet: Problems and Solutions
Feb. 3-24:Introduction to Visual Literacy
Feb. 4-25:Music of African Americans