Stockton News - Friday, Jan. 10, 2020
WHAT WE'RE TALKING ABOUT
20 Reasons to Celebrate Stockton in 2020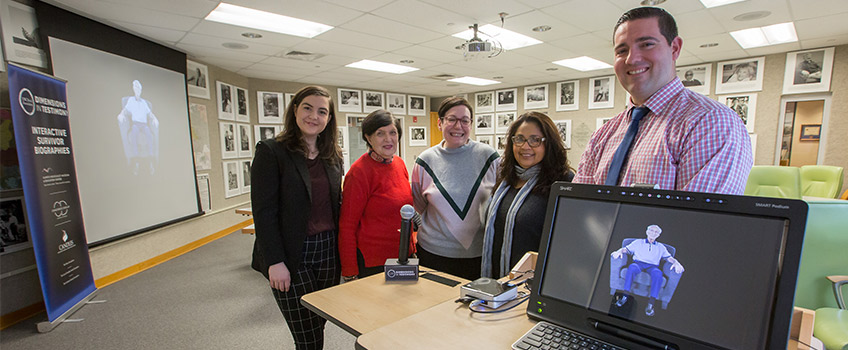 The upcoming year at Stockton is full of exciting and interesting things including beachfront living in Atlantic City, new graduate programs being offered, comedian and actress Nancy Giles at the "Distinguished Women. Distinctive Voices" Speaker Series in March and much more.
The photo above highlights a new program at the Sara and Sam Schoffer Holocaust Resource Center that will give area middle and high school students the opportunity to learn from a Holocaust survivor through engaging with an interactive survivor biography.
---
Meet Stockton's $8 Million Man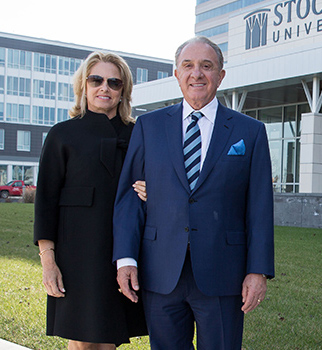 John Scarpa arrived at Stockton University on Monday, Dec. 23, wearing a striped Stockton tie.
It was a subtle, but meaningful gesture of support for the university to which he has pledged $8 million.
"I have always paid attention to Stockton and watched it grow," he said.
Scarpa and his wife, Jana, (pictured) came to Stockton to make the first $1 million payment of the $8 million pledge to the Stockton Foundation from the John F. Scarpa Foundation and tour the two buildings that will be named in his honor - the John F. Scarpa Health Sciences Center in Galloway and the John F. Scarpa Academic Center in Atlantic City
---
Bob Garbutt to be Honored at Second Rowing and Growing Fundraiser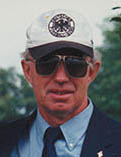 Stockton University will honor Bob Garbutt at its second Rowing and Growing with the Ospreys event at 7 p.m. on Friday, Feb. 28, at the Stockton University Atlantic City Academic Center.
Stockton rowing coach John Bancheri, who rowed for Garbutt as a student at Atlantic City High School in the 1970s, said Garbutt helped many young people find their path in life.
"He really became like a second father to me and others," Bancheri said. "He has four biological sons, and hundreds of extended family members."
STOCKTON UNIVERSITY ATLANTIC CITY
'New Year, New You' Wellness Series Offered at Stockton AC
Continuing Studies is offering a "New Year, New You" Transformational Wellness Series with Kathy Smith on Monday evenings at Stockton University Atlantic City beginning Jan. 27 with "Transformational Breath." Additional workshops include "Nutrition for Wellness," Feb. 3; "Yoga & Meditation for Beginners," Feb. 10; and "Reiki & Energy for Beginners," Feb. 17. For more information, visit here.
SPOTLIGHT ON
Environmental Internship Program Receives National Recognition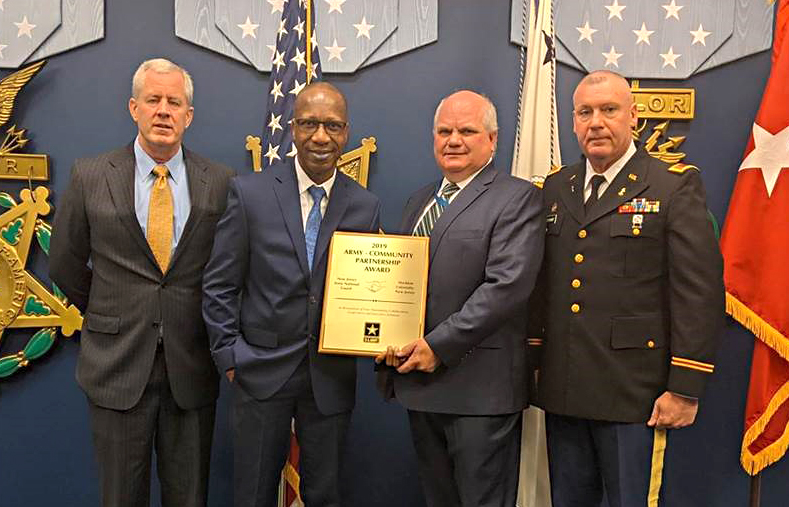 The New Jersey Army National Guard (NJARNG) and Stockton University were recognized at the 2019 Army Community Partnership Awards in December for their partnership to establish an internship program focused on improving operational and mission readiness in the Sustainability, Real Property, Facilities Management, and Environmental Programs. These partnerships ensure that NJARNG Soldiers train in state-of-the-art, energy-efficient, hygienic facilities.
The Stockton University Environmental Internship Program, SUEIP, led by Tait Chirenje as the faculty Project PI and John Hallagan as the Project/Intern Advisor, consists of three environmental specialists who are based at the New Jersey Department of Military and Veterans Affairs (NJDMAVA) Lawrenceville facility and a team of eight paid student interns as well as three student volunteer interns.
PHOTO: Colonel Mike Lyons of the NJDMAVA, Tait Chirenje, professor of Environmental Science at Stockton; Chuck Appleby, chief of Environmental Management Branch at NJDMAVA; and Don Hilderbrant, chief warrant officer of the NJDMAVA.
FRAME-WORTHY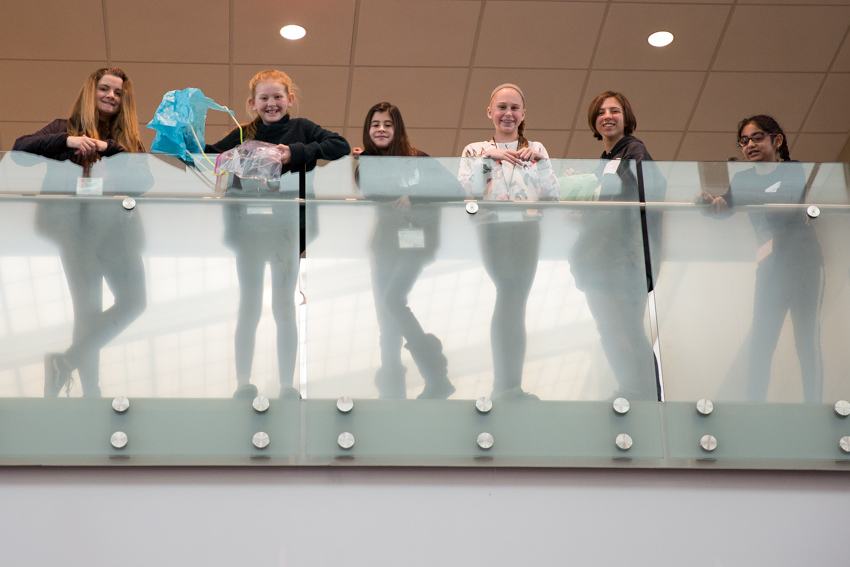 Picture Stockton...Teaching Technology to Tweens
The Stockton labs were busy over break as more than 150 girls in 6th-8th grade spent a day in college during the fourth American Association of University Women (AAUW) Tween Tech. The program offered workshops in science, technology, engineering and math, and is sponsored by Stockton's School of Education. Dean Claudine Keenan said the annual program introduced girls to STEM fields through interactive and fun workshops, many taught by women in those fields including Stockton faculty.
The Press of Atlantic City posted a gallery from the day's events
WHAT'S TRENDING #STOCKTONU
FROM THE SIDELINES
Three-Pointers Propel Stockton to 92-56 Victory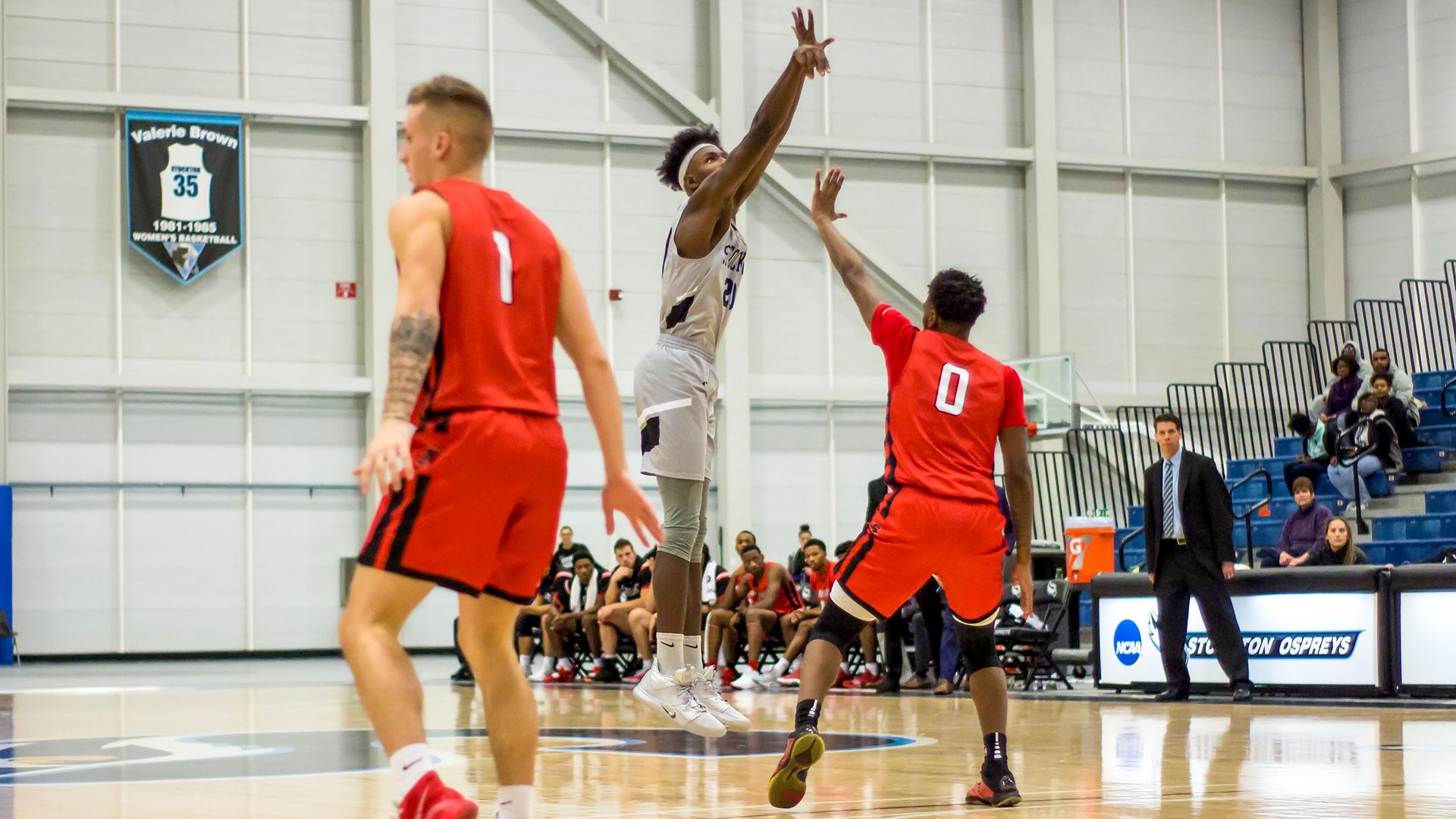 Stockton University unleashed a three-point shooting barrage on Kean University, making 20 baskets from behind the arc in a 92-56 rout. The Ospreys shot 45.5 percent from long range and remained unbeaten in conference play with the win.

The Women's and Men's Basketball teams play New Jersey City University (home) on Jan. 11, and the Women's Basketball Team plays Delaware Valley University (home) on Jan. 13. For upcoming sports games, check out the schedule. Go Ospreys!
OSPREY NOTES
Final Week for NJECC Campaign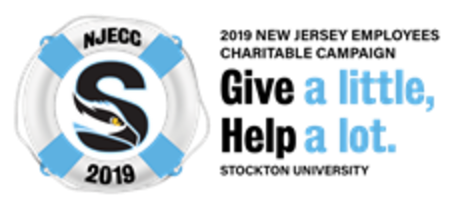 The opportunity to give to The New Jersey Employees' Charitable Campaign that supports over 800 charities ends on Jan. 15.
UPCOMING EVENTS