Stockton News - Feb. 26, 2021
WHAT WE'RE TALKING ABOUT
New Film Highlights Career of Ambassador William J. Hughes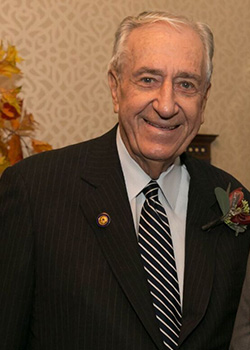 A film celebrating the career of the late Ambassador William J. Hughes, produced by the William J. Hughes Center for Public Policy at Stockton University, will be shown online on Wednesday, March 10.
The one-hour program, "The Life and Legacy of William J. Hughes," will be streamed free over YouTube Live beginning at 7 p.m. and can be accessed through the Hughes Center's website.
The film chronicles the personal and professional achievements of Hughes, who represented South Jersey's 2nd Congressional District for 20 years and later also served as ambassador to Panama. More than a dozen colleagues and family members of Hughes and his late wife, Nancy, discuss the legacy of the South Jersey native and former Cape May County prosecutor
---
🍃 Education Key to Cannabis Tourism
Education and good partnerships will be crucial as New Jersey's hospitality and tourism industry begins to integrate recreational cannabis and hemp into their operations, speakers said at a webinar Wednesday, Feb. 24. But it will take time to provide safe, legal and profitable events and services.
"I really got the message that education is critical to getting this off the ground safely and responsibly," said Michael Chait, president of the Greater Atlantic City Chamber of Commerce, which co-sponsored the webinar with the Lloyd D. Levenson Institute of Gaming, Hospitality and Tourism (LIGHT) at Stockton University.
---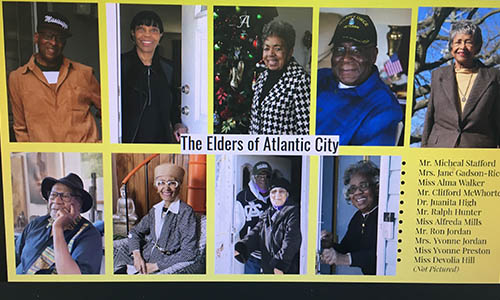 Meet the Elders of Atlantic City
Stockton student Tariq Baker said his interview with Atlantic City resident Ron Jordan gave him a new perspective on the civil rights movement and its relationship to Black Lives Matter today.
"You can see that he lived through racism, but he was still hopeful," Baker said. "Now he sees people our age come together better. It plays a part in how we are going to change today. Mr. Jordan really put things in perspective for me."
STOCKTON UNIVERSITY ATLANTIC CITY
Trustees Approve Lease Negotiations for AC Phase II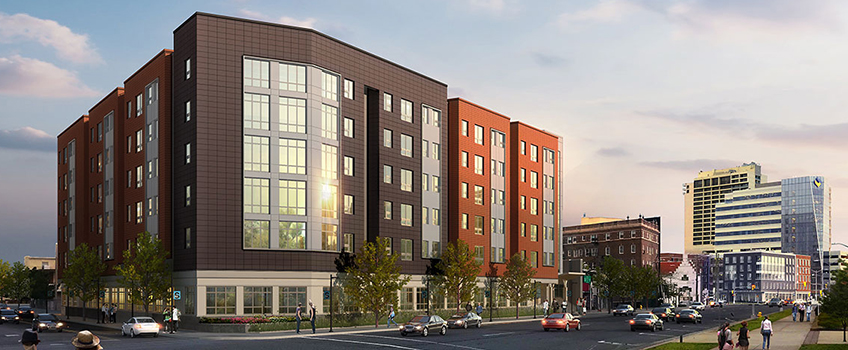 The Stockton University Board of Trustees approved resolutions Wednesday, Feb. 24, to negotiate a lease for the new student residential building in Atlantic City, plus begin work on a Multicultural Center and Sports Center expansion in Galloway.
Meeting via Zoom, the trustees authorized university leadership to negotiate a master lease agreement with Atlantic City University Housing Associates, LLC, a subsidiary of developer Atlantic City Development Corp (ACDevco), for the Atlantic City Phase II residential project. The $69.3 million project will add more than 400 beds in a new building to be constructed across from O'Donnell Park at the Atlantic City campus.
📰 The Press of Atlantic City covered the story.
WE'RE HERE TO HELP
Resources Available to Staff, Faculty
There are many resources and best practices being made available to staff and faculty working remotely that can be found by visiting Information Technology's website. ITS will be sharing a tech tip weekly. This week's tip focuses on Zoom authentication.
🧠 In addition to assistance with the technology available from ITS, Stockton provides faculty and teaching staff with professional development, training, teaching ideas, resources and individual consultations via the Center for Teaching and Learning Design (CTLD). Visit the CTLD events page for a variety of workshops ranging from professional development to wellness.
🚫🚗📱 The University has started a "Don't Zoom & Drive" initiative, reminding students, faculty and staff that joining a Zoom meeting or class while operating a motor vehicle is dangerous. This campaign is sponsored by the Division of Academic Affairs, the Center for Teaching & Learning Design and the Faculty Senate.
🧪 Stockton is offering FREE COVID-19 testing to students and employees at the Lodge at Lakeside. Go to Stockton University Testing to select a date and time to be tested and register on the Visit-Health portal.
👉 Visit the Spring 2021 Campus Operations website for up-to-date information on procedures and guidelines the University is implementing to continue to keep students, staff and faculty safe.
🔴 The New Jersey Civil Service Commission (CSC) has adopted a new, temporary rule which provides eligible State employees in the career, unclassified or Senior Executive Service with two new types of COVID-19 Paid Leave: COVID-19 Sick Leave and COVID-19 Family Leave. For more details and additional FAQs, visit here.
💉 New Jersey has developed a website for residents to pre-register to receive the COVID-19 vaccine.
📅 Faculty and staff are invited to join health care professionals from AtlantiCare at 4 p.m. on Monday, March 8 to address questions about the COVID-19 vaccine, testing and additional topics related to the nationwide health care response to the COVID-19 pandemic. Lori Herndon '92, president & CEO of AtlantiCare, and Dr. Manish Trivedi, Infectious Disease Specialist, will answer your COVID-19 questions. Submit questions in advance to UROC@stockton.edu
🔴 Pledge Reminder: Faculty, staff and students should complete the Stockton Health Pledge daily, even if you are not coming to campus. The pledge is emailed daily to your Stockton email and assists us in monitoring the health of our community. If you are feeling ill, do not come to campus, notify your manager, and see your doctor if necessary.
Stockton is compiling notices of confirmed positive COVID-19 cases in a dashboard on the Coronavirus home page. The dashboard is updated on regular work days.
SPOTLIGHT ON: MATTHEW BONNAN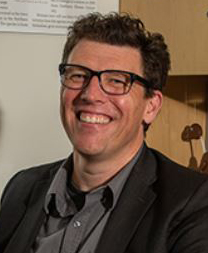 Fossilized teeth and vertebrae are all that remain from the extinct Megalodon, the largest shark to have ever hunted our oceans But that was just enough for a team of paleontologists to reconstruct pieces of the prehistoric predator's life history.
Matthew Bonnan, professor of Biology at Stockton University, was a co-author on a paper detailing one Megalodon shark's story and its dark secret revealing how it grew so large before birth.
📰 🦈 The research garnered a great deal of media attention, including the New York Times, Forbes, LiveScience and Business Insider.
WHAT'S TRENDING @ #STOCKTONU
Instagram: Help us thank Marcus Bridgers '22 for his service in the @usairforce.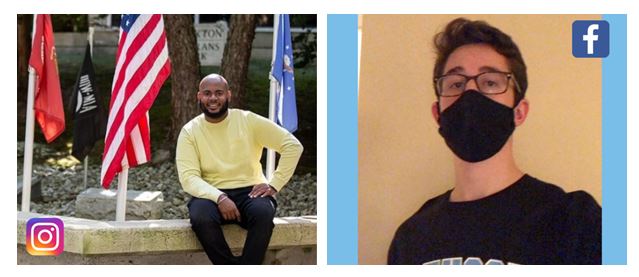 Facebook: Ospreys, together we have submitted more than 1,000,000 daily health pledges. Freshman Criminal Justice major Josh DeMino submitted the 1 millionth pledge.
FROM THE SIDELINES
Women's Basketball: Stockton Earns First Win of the Season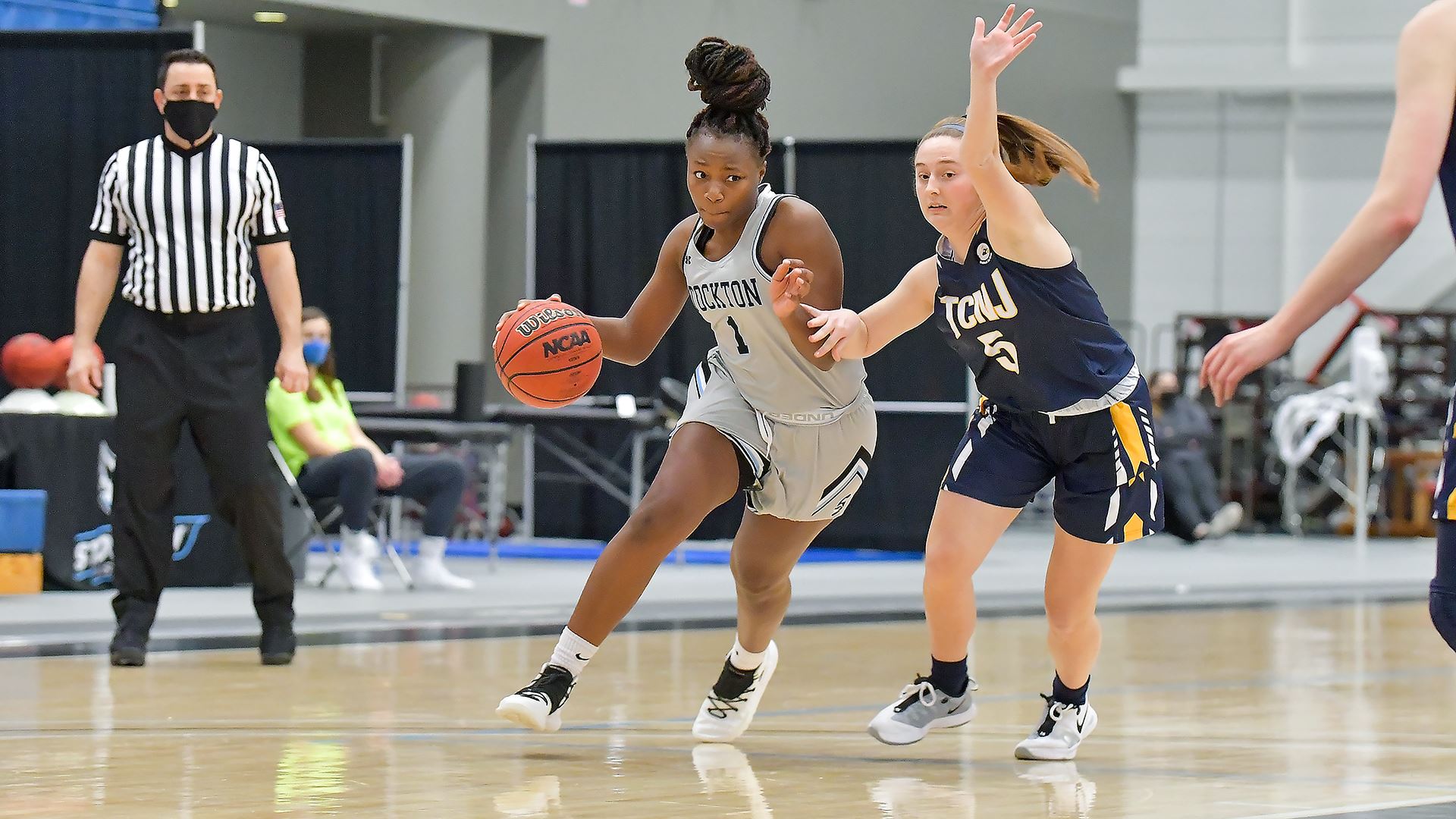 Stockton University (1-4, 1-4 NJAC) used a stifling defense early and ran away with a convincing 80-51 victory over Rutgers-Camden (0-5, 0-5 NJAC) on Friday, Feb. 19. Freshman Adriyana Jennings led four Ospreys in double figures with career highs of 16 points and seven rebounds.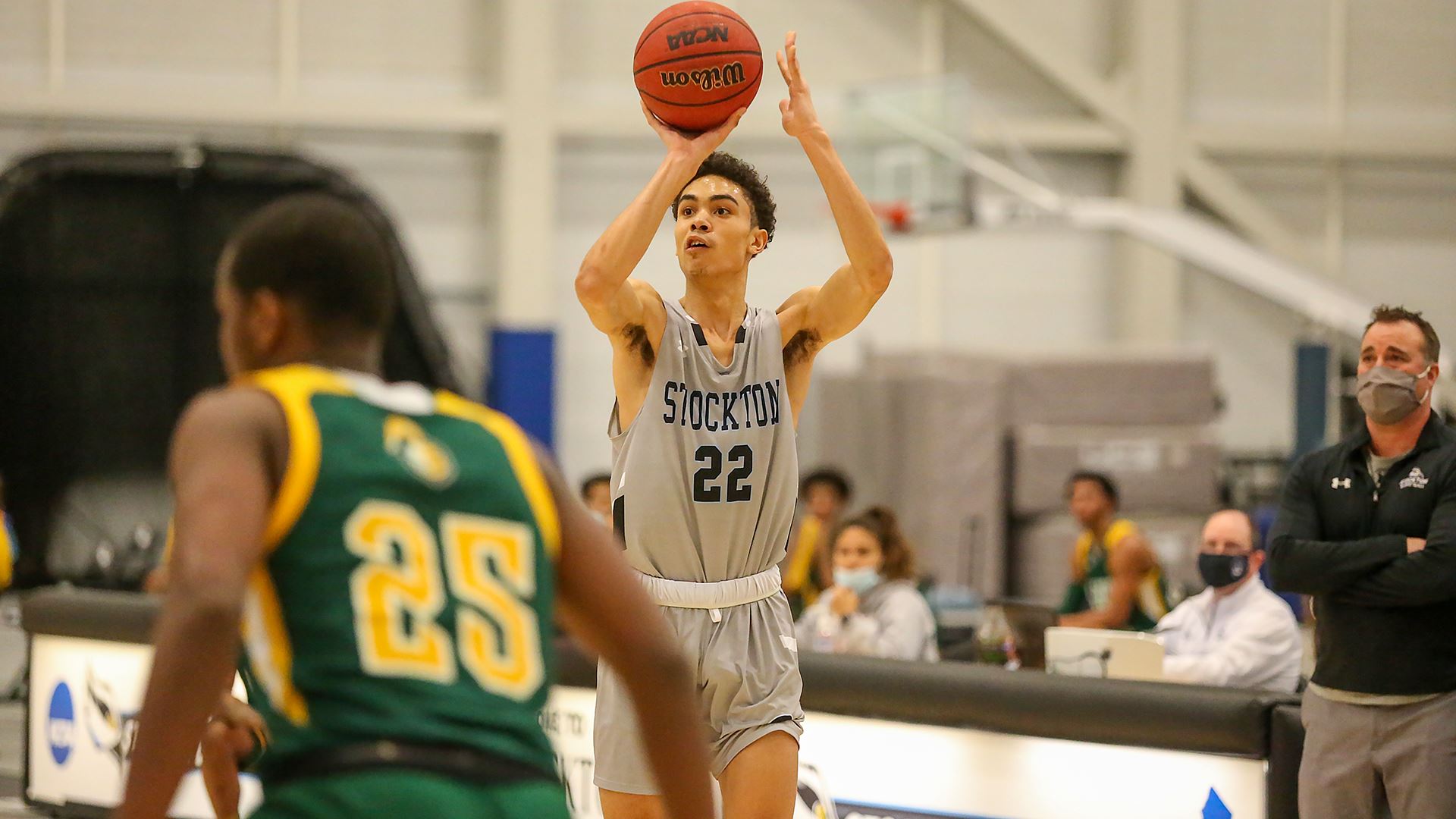 Men's Basketball: Stockton Completes Sweep of Rutgers-Camden, 65-46
Stockton University (3-3, 3-3 NJAC) started slowly then methodically pulled away from Rutgers-Camden (0-6, 0-6 NJAC) for a 65-46 victory on Saturday, Feb. 20. Luciano Lubrano was the only Osprey in double figures with a game-high 16 points.
OSPREY NOTES
Celebrate Diversity: First Issue of the New Stockton CCDIE Digest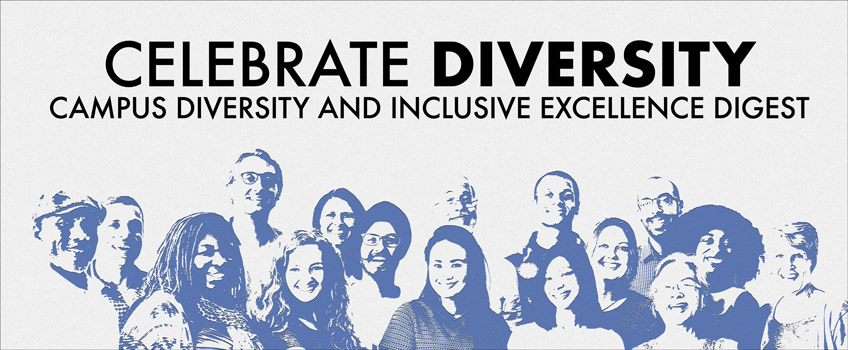 The Campus Committee on Diversity and Inclusive Excellence is committed to continuing the conversation on issues of campus diversity, equity, inclusion and social justice. We are now bringing articles, resources and event information to your inbox regularly with our new digest, Celebrate Diversity.
Our goal is to publish Celebrate Diversity multiple times in the spring and fall semesters to provide Stockton students, faculty, staff and alumni the opportunity to reflect on current thinking of diversity and inclusion issues in higher education and the world around us.
Submissions are welcome for future issues and can be emailed to Valerie.Hayes@stockton.edu or Kameika.Murphy@stockton.edu.
Read the SCOSA Newsletter
Read the Stockton Center on Successful Aging (SCOSA) March newsletter for interesting upcoming events and newly-added programming.
State Aid Renewal Deadline April 15
FAFSA renewal students (those students who have filed a FAFSA in years prior) need to file the 21-22 FAFSA before the April 15 state deadline to be considered for State Aid. Eligible students who miss this deadline could miss out on up to $7,500 in free money.
Remember, the State Won't Wait! Students can apply at fafsa.gov.
Submit Applications for Day of Scholarship 2021
Day of Scholarship applications are being accepted now through March 1, and can be submitted by visiting here.
Day of Scholarship 2021 will be held virtually from 9 a.m.-1 p.m., Thursday, April 8. If you have any questions, email Ronnie Maiorino at ronnie.maiorino@stockton.edu
UPCOMING VIRTUAL EVENTS
Upcoming Events Hosted by the Office of Development and Alumni Relations
Feb. 15-May 9: City of Hope: The 1968 Poor People's Campaign
March 2: Black Women and Voting Rights
March 4:Women in Hip Hop
March 4-6:Spring Dance Concert [will be live-streamed on site]
March 6: Stockton Day at the Maple Grove
March 22-26:Open House Week
Upcoming Continuing Studies offerings:Online Leadership Series: Leadership and Team Building Through Active Learning; and Social Worker Continuing Education Series: Breaking Free from Eating Disorders After Surviving Trauma and Abuse