Stockton News - Dec. 23, 2022
WHAT WE'RE TALKING ABOUT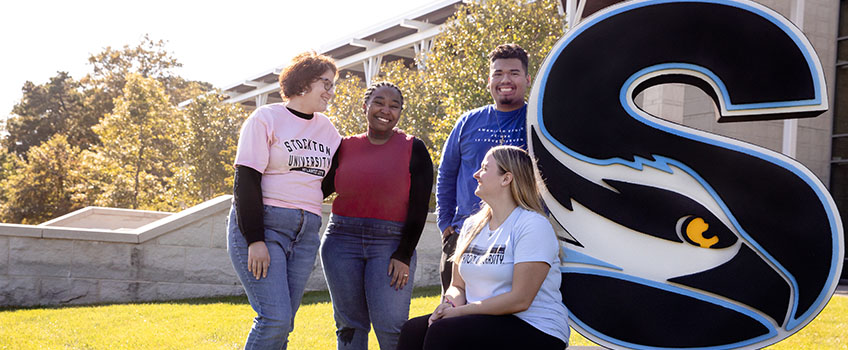 A Look Back at 2022
As we close out 2022, we reflect on a year of celebrations, milestones and expansion at Stockton. Join us in counting down the days to 2023 by viewing highlights from the past 12 months.
---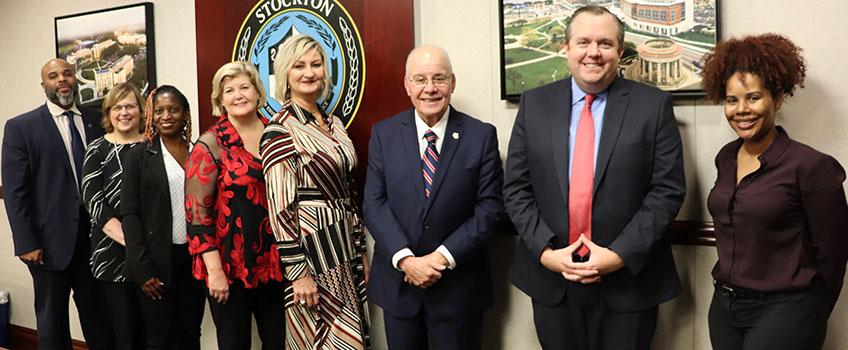 Donation Supports Mental Health Initiatives
A new initiative will allow Stockton to enhance and expand its student mental health programs.
Recognizing the increasing need for mental health resources for college-aged students, Karen Alton worked with the Stockton University Foundation to launch the Alton Mental Health Initiatives Fund with a $35,000 donation from the John and Elizabeth Endicott Foundation.
---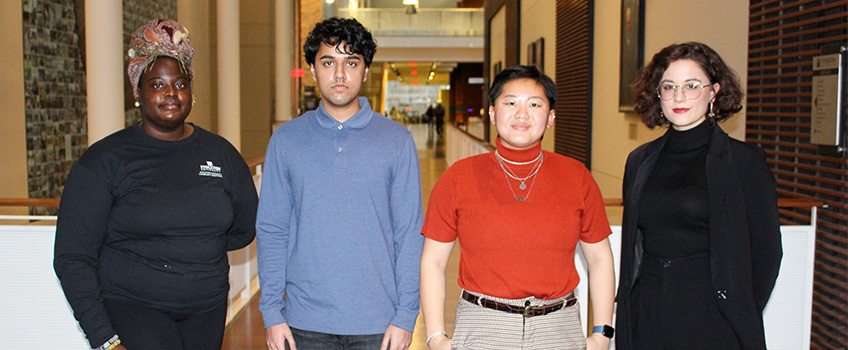 Four New BOT Student Fellows Named
Four students were awardedthe Board of Trustees Fellowship for Distinguished Students at the Dec. 7 board meeting.
Ana Edmondson, interim assistant vice president of Student Transition, Access and Retention within Student Affairs, said she and the selection committee are amazed at the diverse projects proposed by the applicants every year, but she is particularly pleased about the diversity of project advisors for this cohort.
The fellows are Elizabeth Myers, a senior majoring in Literature with a minor in Literary Studies; Gurtej Singh, a sophomore majoring in Computer Information Systems (CIS) with a minor in Applied Physics; Mary Rose Keane, a senior in the Dual-Degree Criminal Justice program with a minor in Victimology and Victim Services; and Stephanie Kusi Bamfo, a senior in Social Work with a minor in Sociology.
STOCKTON UNIVERSITY ATLANTIC CITY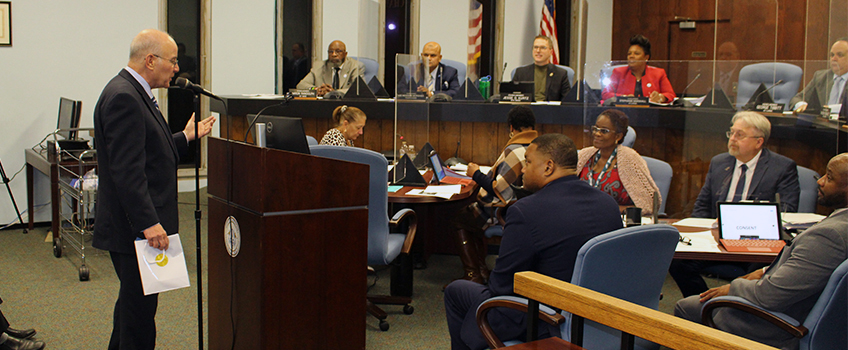 Atlantic City Approves 'Dr. Harvey Kesselman Way'
The Atlantic City Council unanimously approvedan ordinance designating a portion of Albany Avenue as Dr. Harvey Kesselman Way at its Dec. 21 meeting. The block, located along the Stockton University Residential Complex, will officially be renamed at a ceremony in 2023.
"I'm honored and humbled by this," Kesselman said. "It's not only very meaningful to me and my family but also the University that I've spent my entire adult life at. We are very thrilled to be in Atlantic City, and we will continue to expand in Atlantic City."
The entire Council agreed to move the ordinance forward on second reading. The ordinance is in recognition of Kesselman's service to Stockton University and Atlantic City. It commends the Stockton president's commitment to the public-private partnership to build the Atlantic City campus, which opened in 2018.
📰 In the News: Downbeach.com
SPOTLIGHT ON: STEWART FARRELL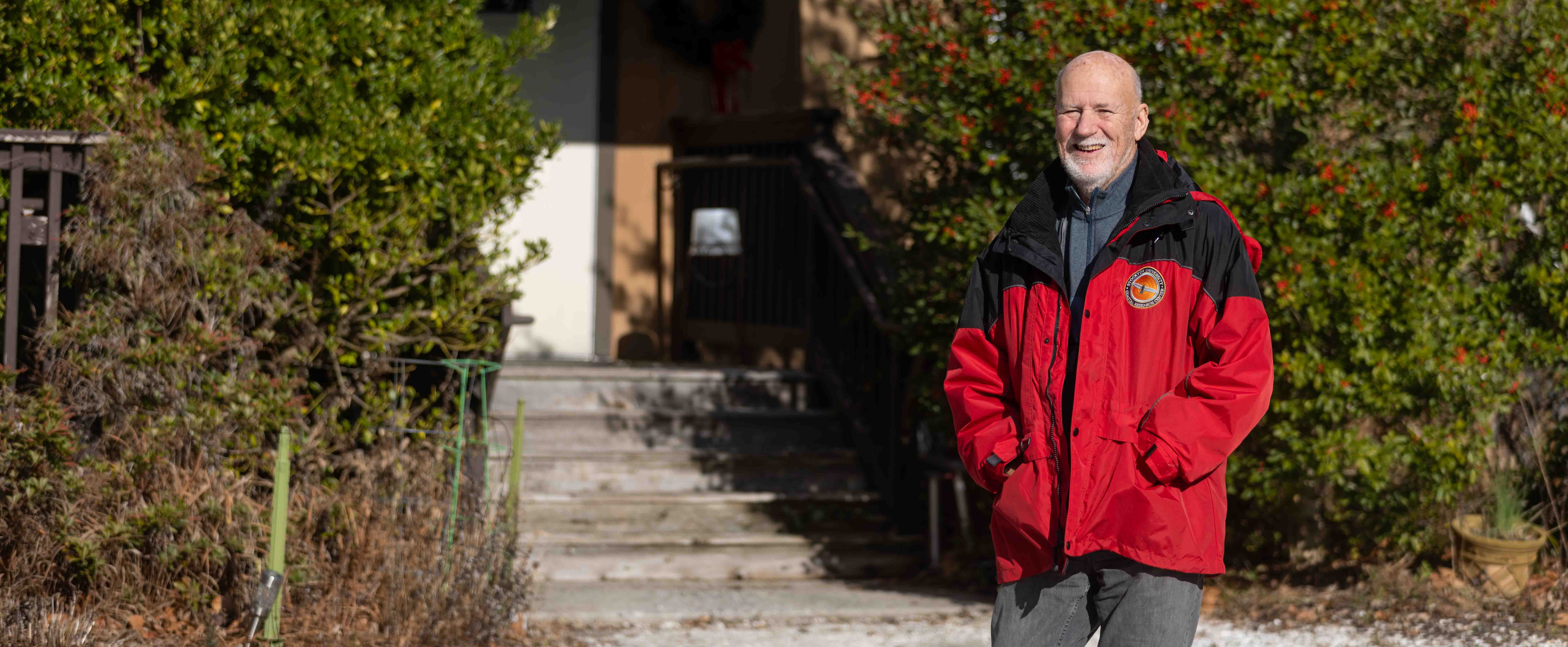 A Look Back on Five Decades of NJ Coastal Research
At 28 years old, Stewart Farrell "went out on a limb" during a job interview at Stockton State College and proposed an idea that would shape the Marine Science program and draw the state's most dynamic picture of New Jersey's ever-changing coastline.
When Farrell first heard about Stockton, he was a doctoral student studying coastal processes along Maine's rocky shoreline. Stockton's entire staff of eight administrators all fit into the Scott House, a former home that was converted into offices for the founders.
There was an opening for a teaching position in the Marine Science department, and Farrell, who described himself as ABD (all but dissertation), was looking for a job.
During the interview, "I said, look, there's more to marine science than biology. There are tides, currents, waves and storms, and basically the physical processes control the biology. Not the other way around."
They listened to his advice, and Stockton's marine science program now had its first marine geology professor.
FRAME-WORTHY

🎁 A Season of Giving
Generosity runs in the Master of Social Work family at Stockton.
Two graduate students, Alyssa Frencer and Calli Votta, saw the holiday season rapidly approaching and decided that now is the perfect opportunity for them to give back to the local community. Through two separate projects, the students both made large donations to Atlantic City residents on behalf of the MSW program.
Social Work Students Warm Hearts
As the temps drop, Stockton's Social Work Club is warming hearts in our community. Ospreys fulfilled 100 wish lists at the Adopt a Resident collection at Royal Suites and Healthcare, and organized Crochet for a Cause, collecting 50 winter hats for Atlantic City residents
FROM THE SIDELINES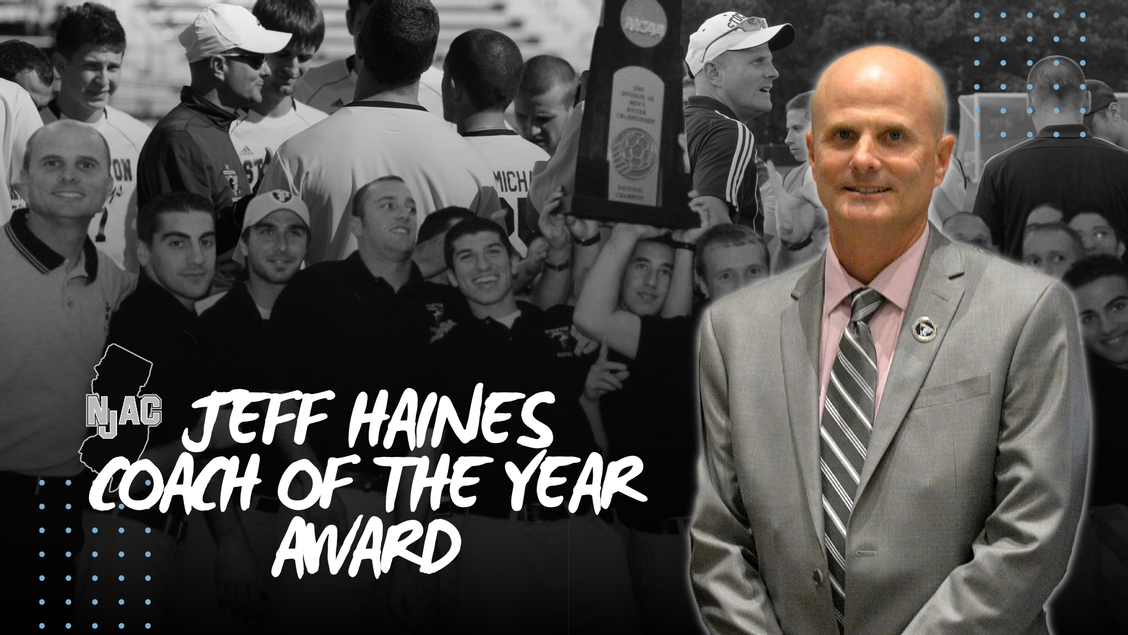 NJAC Men's Soccer Coaching Honor Named 'Jeff Haines Coach of the Year Award'
Former Stockton head men's soccer coach Jeff Haines was honored by the NJAC Board of Athletic Administrators as the board voted to name the NJAC Men's Soccer Coach of the Year award after the national championship-winning mentor at its recent December meeting.
Haines spent 17 years as Stockton's head men's soccer coach before transitioning in January 2015 to his current role as the Associate Director of Athletics & Recreation. During his tenure on the pitch, he amassed a 262-99-34 record (.706 winning percentage). Haines propelled Stockton to its greatest heights and won at least 11 games every year.
He helmed the Ospreys to an NCAA championship, two NCAA Final Fours, an Elite Eight, two Sweet 16s, four NJAC titles, seven total NCAA Tournament berths and three ECAC Metro crowns, the most recent of which came in 2013.
---
🗓️ View the full schedule of upcoming athletic events here
OSPREY NOTES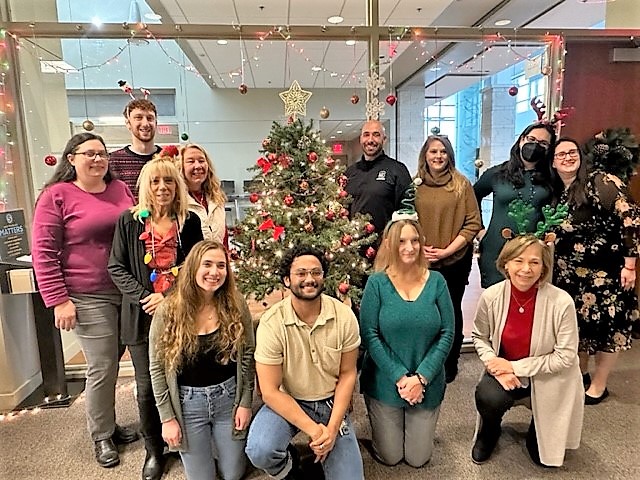 Feeling Festive in Financial Aid
The Office of Financial Aid channeled its holiday spirit fully the last few weeks with Jenifer Robin, program assistant, and a team of student workers bringing multiple festivities to life.
The department is decorated with holiday themes, including Christmas, Hanukkah, Kwanzaa, Diwali, the Polar Express and Hogwarts from Harry Potter.
Each staff member was assigned a holiday nickname and a designated flag, and each day there was a different game in which the staff competed (The Reindeer Games). Games included "Name the Christmas Song," "Holiday Guess Who," "Reindeer Ring Toss," and more. In addition, each day, Jenifer and the student workers produced a newsletter announcing daily winners and projections for future events.
Each participant's progress was recorded, and everyone won a prize at the end of the games.
---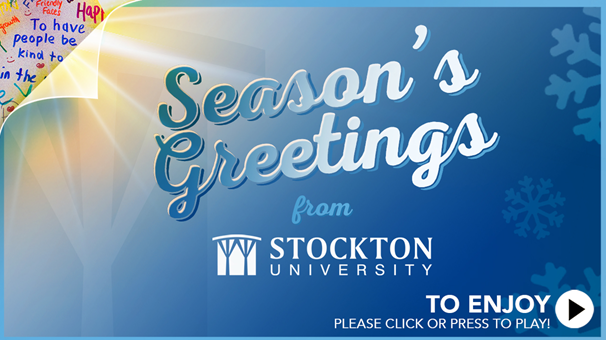 Holiday Card Recognized by Inside Higher Ed
The Stockton Holiday Card received national recognition in an Inside Higher Ed roundup of different seasonal messages produced by colleges and universities across the country.
You can view the card hereif you have yet to see it.
---
REMINDER: Holiday Schedules for Next Two Weeks
The University will be closed from Monday, Dec. 26, 2022, through Monday, Jan. 2, 2023. There are four working days and two paid holidays during this period. Staff will not need to use accrued leave for any of these four working days and will be compensated at their regular pay rate. Essential employees required to work during this time must have written approval from their Divisional Executive to do so and shall be compensated at the overtime rate with pay or compensatory time, as applicable, in addition to their regular rate.
As a result of the holiday schedule, for Tuesday, Jan. 3, through Friday, Jan. 6, the University's office hours will be 8:30 a.m.–5 p.m., and there will not be a compressed work week/flexible work schedule option
UPCOMING EVENTS