Stockton News - Friday, Dec. 20, 2019
WHAT WE'RE TALKING ABOUT
African American Dance Class a Stockton Tradition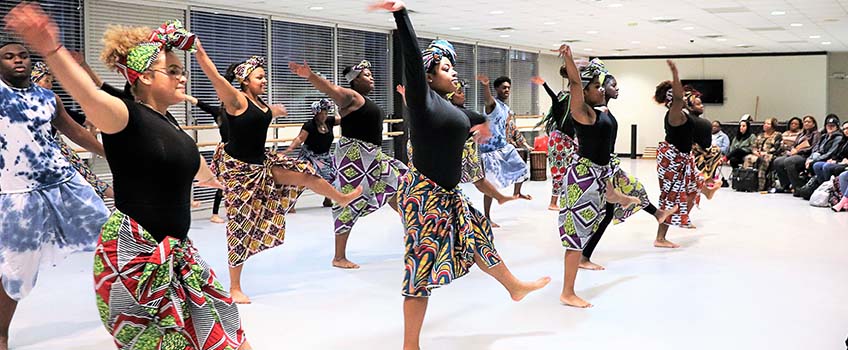 Before this semester, junior health sciences major Stephanie Pierce had never taken a dance class. She enrolled in Distinguished Professor of Social Work and Africana Studies Patricia Reid-Merritt's African-American Dance class because she needed a general studies course and it sounded interesting.
"I figured it wouldn't hurt to try something new," she said, "and I ended up learning so much."
---
Graduate Students Share Research at Symposium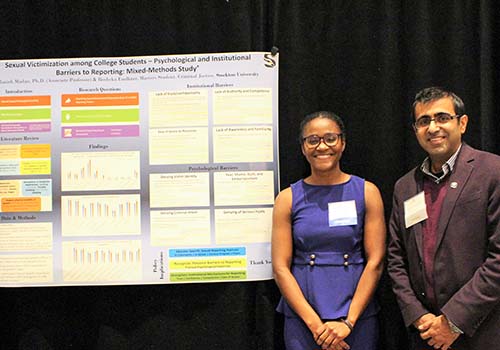 Research on the challenges facing African-American women in achieving leadership positions, and the psychological and institutional barriers sexual harassment victims face in reporting were recognized at the annual fall Graduate Symposium Dec. 11 in the Campus Center Event Room.
More than 30 graduate students in the Ed.D. in Organizational Leadership, and master's degree programs in Criminal Justice, Business Administration, Nursing and Social Work presented their research and projects.
PHOTO:Rosheka Faulkner and Manish Madan, associate professor of Criminal Justice, with their research.
SPOTLIGHT ON
Maguire Presents at Annual Expressive Therapies Summit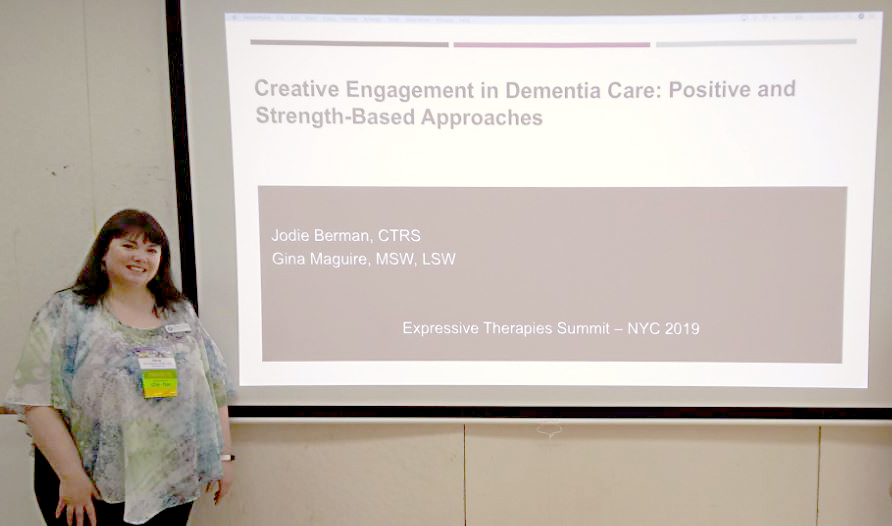 Gina Maguire, professional services specialist at Stockton Center on Successful Aging (SCOSA) and adjunct professor of Gerontology, presented "Creative Engagement in Dementia Care: Positive & Strength-Based Approaches" alongside Jodie Berman on Nov. 7 at the 10th annual Expressive Therapies Summit at Pratt Institute in Brooklyn, N.Y.
Maguire's session was a six-hour master class and highlighted TimeSlips, a creative means of engaging older adults with dementia in a meaningful storytelling activity. Earlier this semester, SCOSA was announced as a partner in the TimeSlips NextGen project.
"Being able to share my passion for working with older adults, especially in a therapeutic and creative program, was an incredible experience," Maguire said. "My work with SCOSA and our partnership with the TimeSlips NextGen project has allowed me to become a Certified TimeSlips Facilitator and share my passion for storytelling with an international audience through the Expressive Therapies Summit."
PHOTO: Gina Maguire at the 10th annual Expressive Therapies Summit at Pratt Institute in Brooklyn, N.Y.
FRAME-WORTHY
Picture Stockton...Curating History of Indigenous People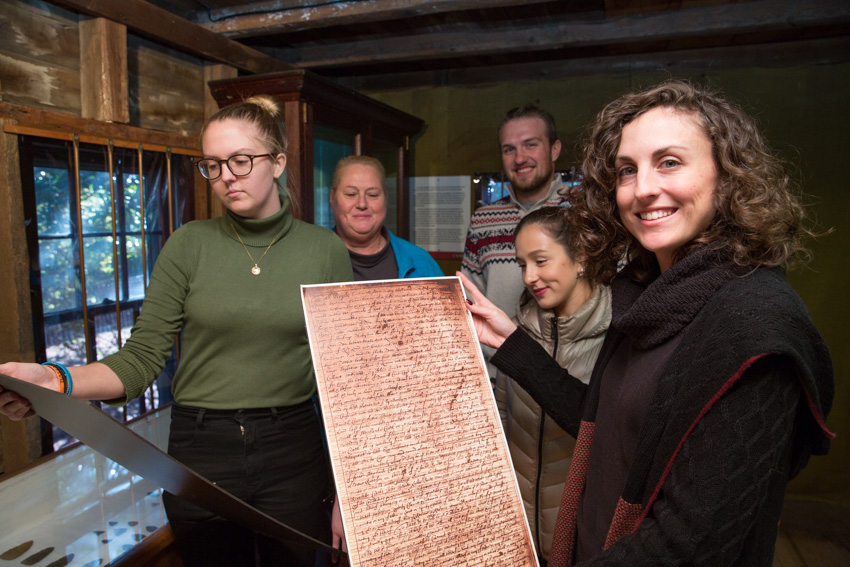 Stockton Anthropology majors wore white gloves as they carefully weighed, measured and described ancient stone and bone artifacts that were chiseled into tools by indigenous peoples of Cape May County hundreds and even thousands of years ago.
The students are working with their instructor Bobbi Hornbeck to curate an exhibit at the Museum of Cape May County to tell stories that pre-date written records.
WHAT'S TRENDING #STOCKTONU
This Instagram highlight showcases work by students in a poetry class taught by Emari DiGiorgio, professor of Writing and First-Year Studies. It also prompted viewers to share their poetry, as well.
FROM THE SIDELINES
Stockton Names Gawlak Head Baseball Coach

Stockton University has selected Rich Gawlak as its new head baseball coach. Gawlak will take the helm of the Stockton program after 11 years as an assistant coach at fellow NJAC institution The College of New Jersey. The position will be Gawlak's first as a college head coach.
"I am honored to be named the head coach at Stockton University. I would like to thank Athletic Director Kevin McHugh and the search committee for giving me the opportunity to lead the baseball program," said Gawlak. "I would also like to thank my wife Liza and my family for their continued support of my coaching journey."
MORE FROM THE HIGHLIGHT REEL:

The Men's Basketball Team plays Maryville College at the Roanoke Cregger Invitational on Dec. 29, and a consolation/championship game there on Dec. 30. The Women's Basketball Team plays McDaniel College on Dec. 30. For upcoming sports games, check out the schedule. Go Ospreys!
OSPREY NOTES
NJECC Campaign Extended to Jan. 15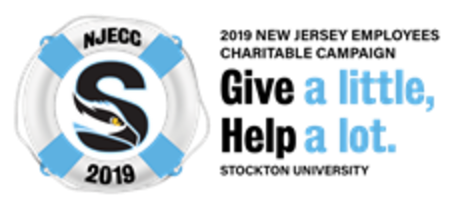 The New Jersey Employees' Charitable Campaign is extended through Jan. 15, supporting over 800 charities.
If you plan to make a gift through payroll deduction, you can register and donate through the NJECC online giving portal or fill out a paper pledge form. If you plan to make a one-time donation, please fill out a paper pledge form. Email stocktonnjecc@stockton.edu or stop by Human Resources (J115) to request a paper pledge form.
UPCOMING EVENTS
In case you missed it...