Stockton News - Dec. 11, 2020
WHAT WE'RE TALKING ABOUT
Trustees Room Named for Michael Jacobson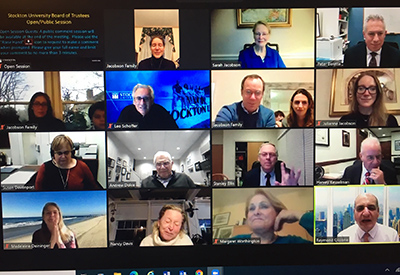 The Stockton University Board of Trustees has named the board's meeting room in the Campus Center in memory of longtime trustee Michael Jacobson.
Jacobson, a Margate resident who passed away in October, was the University's longest-serving trustee. He was appointed in 1985 and during his 35-year tenure served as board chair twice, from 1994-96 and 2001-2004.
The naming was recommended by the University Naming Committee, the President and the Executive Committee of the Board of Trustees, and was approved by the full board at its Dec. 9 meeting
---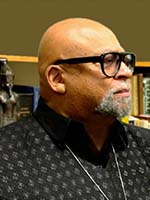 Kwanzaa Creator Urges 'Do Good in the World'
Humans were chosen to bring good into the world, Dr. Mualana Karenga told an online audience at the 45th annual Stockton University Pre-Kwanzaa celebration Dec. 4.
"Use your vocation to bring good into the world," said Karenga, the creator of Kwanzaa and its Seven Principles, and a professor and chair of the Department of Africana Studies at California State University-Long Beach.
He said Kwanzaa is a celebration of family, community and culture, and is especially relevant during the current times of pandemic, social unrest, and global warming.
---
Naturalization Classes Move Online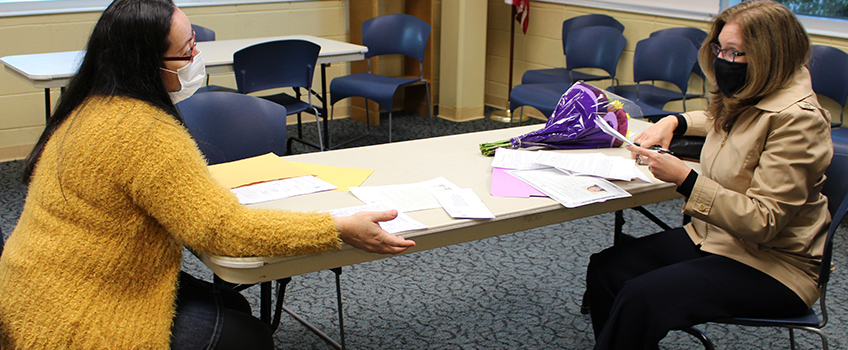 Stockton University is continuing to offer naturalization classes via Zoom.
The program is run through the Stockton Center for Community Engagement and Service-Learning. Center Executive Director Merydawilda Colón said people are still interested in the classes and the staff is also answering questions and helping people navigate the process to prepare to take the citizenship test.
Lizeth Espinoza of Egg Harbor Township got help applying for a new Social Security card after she got married. A native of Honduras, she started the naturalization classes in January because she wanted to become a citizen so she could vote.
📰 The Press of Atlantic City featured the story.
STOCKTON UNIVERSITY ATLANTIC CITY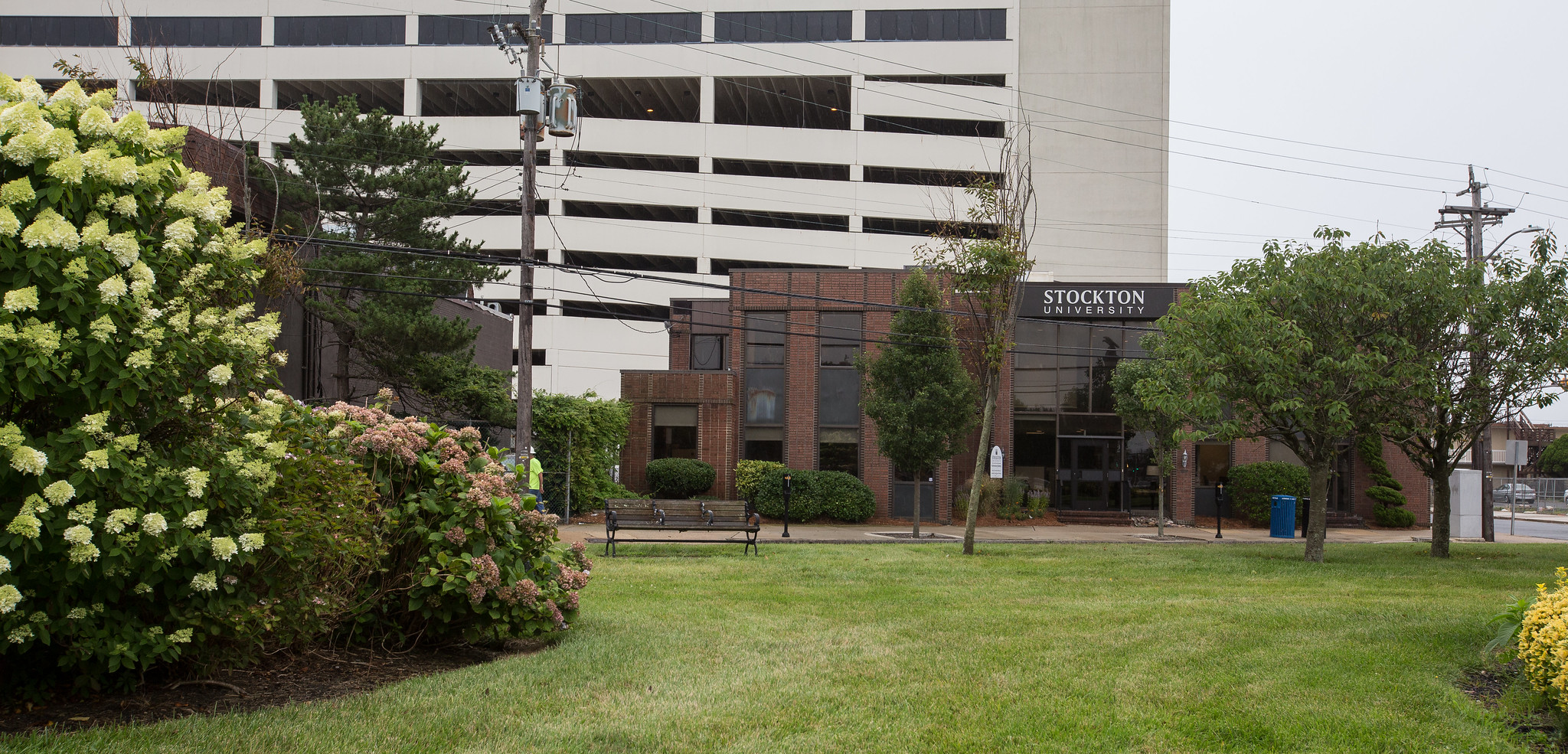 Stockton to Purchase Parking Lot in A.C.
The Stockton University Board of Trustees has approved the purchase of a parking lot at 3428 Atlantic Avenue in Atlantic City.
The property, located behind the Stockton Rothenberg Building, is owned by the City of Atlantic City. City Council approved an ordinance authorizing the sale in November. The Stockton Board of Trustees Executive Committee authorized moving forward with the purchase in November and a formal resolution was included on the agenda for the Dec 9 board meeting.
📰 The Press of Atlantic City covered the story.
WE'RE HERE TO HELP
Spring Semester to Start One Week Later
The spring semester at Stockton University will begin a week later than planned to accommodate COVID-19 health and safety measures.
The Board of Trustees, at its Dec 9 meeting, approved moving the first day of classes for the spring semester from Jan. 19 to Jan. 25. The weeklong spring break scheduled for March 14-21 has been cancelled. Classes will not be held on President's Day, Feb. 15.
The last day of classes will remain May 7. Final plans for spring 2021 commencement are still being planned. The full Spring 2021 Academic Calendar is posted on the Stockton website.
Stockton Interim Provost and Executive Vice President Susan Davenport said the change was made because of concerns about the increasing number of positive COVID-19 cases statewide and nationally, and uncertainty about the timeline for vaccine distribution. Most spring semester classes are being held online.
---
🔴 The Centers for Disease Control website has information on how to safely celebrate upcoming holidays.
There are many resources and best practices being made available to staff and faculty working remotely that can be found by visiting Information Technology's website. November's Tech Tip focuses on the University's new mass email guidelines.
In addition to assistance with technology available from ITS, Stockton provides faculty and teaching staff with professional development, training, teaching ideas, resources and individual consultations via the Center for Teaching and Learning Design.
🧪 Free COVID testing is available to employees and their family (spouse and dependents), and students through a partnership with Optum on the following NEWLY ADDED dates and locations:
📍 Galloway – Lakeside Lodge
Monday, Dec. 14, 9 a.m.-5 p.m.
Wednesday, Dec. 16, 9 a.m.-5 p.m.

📍 Galloway – TRLC Multi-Purpose Room
Saturday, Dec. 12, Noon-7 p.m.
Sunday, Dec. 13, Noon-7 p.m.
Saturday, Dec. 19, Noon-7 p.m.
Sunday, Dec. 20, Noon-7 p.m.
The test is a nasal swab and results will be available 2-3 days after the test. Schedule an appointment at lhi.care/covidtesting. You can schedule testing more than once.
Stockton is compiling notices of confirmed positive COVID-19 cases in a dashboard on the Coronavirus home page. The dashboard is updated on regular work days.
🍽 Chartwells is offering limited dining options in the Campus Center food court. Check dineoncampus.com/su for menus and hours of operation.
The Student Assistance Resources page has information for students whose academic progress may be affected by the COVID-19 pandemic.
SPOTLIGHT ON: NORMA BOAKES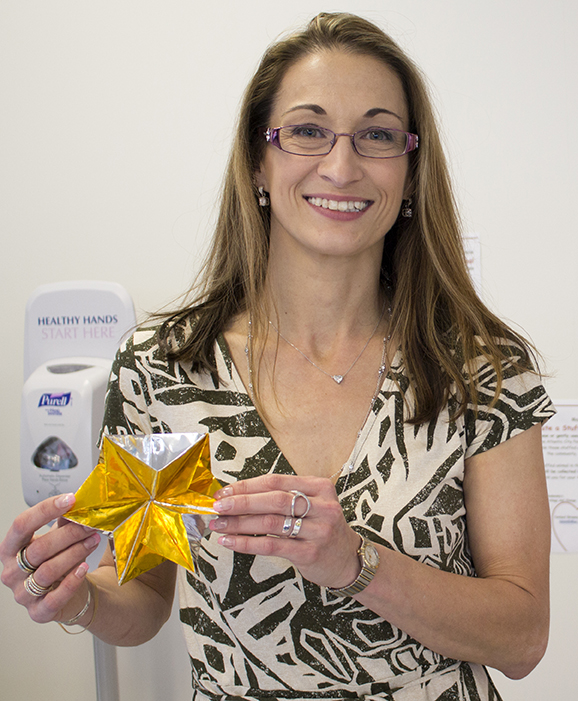 Norma Boakes, professor of Education at Stockton University, was named the 2020 recipient of the prestigious Max Sobel Award for Outstanding Service and Leadership in Mathematics Education by the Association of Mathematics Teachers of New Jersey (AMTNJ).
The award requires the recipient to have worked as an educator for at least 20 years; and have made "extraordinary contributions to the advancement of mathematics education in New Jersey."
In her position at Stockton which began in 2002, Boakes, of Mays Landing, instructs teacher preparation courses that prepare students for their role as future teachers. As Program Coordinator of the Teacher Education Program at Stockton, Boakes has also been a part of the development of several degree paths that lead to teacher certification.
WHAT'S TRENDING @ #STOCKTONU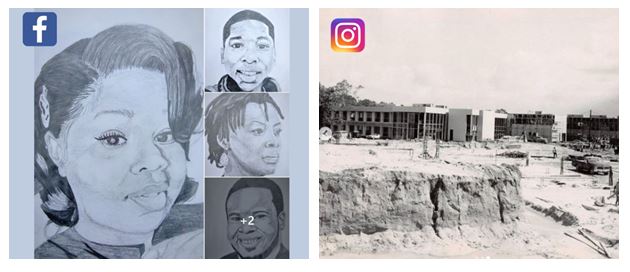 Facebook: #StocktonVoices: How will they be remembered?
Megan Coates, a senior archaeology major, didn't want to see another image or video of brutalized bodies--that's not how the black lives lost unjustly should be remembered, she thought.
Instagram: On this day, 50 years ago, ground was broken in Galloway for Stockton State College. Show some representation for your major, housing court and the year you graduated!
🕊 IN MEMORIAM
Paul Spyros Sarbanes, former U.S. Senator from Maryland and longtime supporter of the Dean C. and Zoe S. Pappas Interdisciplinary Center for Hellenic Studies at Stockton, died Dec. 6 at the age of 87.
The brother of Zoe Pappas, in 2007 Sarbanes was the keynote speaker at the Friends of Hellenic Studies showing of the film "The Journey: The Greek American Dream," in which he was featured.
He was also the keynote speaker at the 2008 Stockton Commencement, where he was awarded an honorary degree.
---
Lisa Honaker, dean of the School of Arts and Humanities, shared the following in a campus email:
It is with great sadness that I inform you of the death early Monday morning of our colleague, Bud Noble, a wonderful musician and member of our artistic community. Bud was a longtime adjunct instructor in ARHU's Music program, composer of Stockton's Alma Mater ("Ospreys on Parade"), and integral performer in many ARTP productions. Many of you will also remember our 2015 production of his original musical, Ahab, in the PAC.
A tribute video of Noble can be viewed here.
OSPREY NOTES
Send URM your Holiday Greetings!
To accommodate changes regarding campus-wide emails, University Relations & Marketing is developing a website to house all office and department holiday messages. Please send your greeting, either in JPEG or PDF format or a link to your video, to UniversityRelations@stockton.edu.
Virtual Exchange Projects Available for Spring 2021; Attend Info Session Dec. 17
As you prepare for Spring 2021, the Office of Global Engagement invites you to consider integrating two kinds of virtual exchange projects in your courses- Virtual Exchange Project 1: COIL (Collaborative Online International Learning) and Virtual Exchange Project 2: Soliya Connect Program.
Through pairing your students to work with students in international institutions, we aim to provide an opportunity for all students to develop global perspectives, interdisciplinary breadth, and intercultural competence.
If you're interested in any of these virtual exchange projects, attend a Zoom info session from noon-1 p.m., on Thursday, Dec. 17.
For more information or questions, contact JY Zhou, Interim Director of the Office of Global Engagement at JY.Zhou@stockton.edu.
Non-Matriculated Student Registration Information
To better assist prospective and returning students wanting to enroll in a course as a non-degree/non-matriculated student, the Division of Enrollment Management worked closely with the Office of Student Records and Information Technology to transition the application process to Undergraduate and Graduate Admissions. All graduate and undergraduate non-matriculated applications are now located within the Discover Stockton Application and are live for Spring and Summer 2021.
If you receive an inquiry from a student who is interested in taking a course as a non-matriculated student, please direct them to the Non-Matriculated Registration website for instructions and the link to the online application.
Seeking 'Spotlights on Service;' Submissions Due Dec. 18
Do you know of any staff, faculty or students (including yourself) who were dedicated to volunteering and community service over the past year? We are looking for submissions of individuals to spotlight in a collective video during our 17th Annual Dr. Martin Luther King, Jr. Day of Service. Nominations can be made by clicking here through Dec. 18.
File FAFSA Today
Encourage students to file their FAFSA applications as soon as possible to avoid missing out on any aid they may be eligible for. Direct them to fafsa.gov.
UPCOMING VIRTUAL EVENTS
Upcoming Events Hosted by the Office of Development and Alumni Relations
Dec. 9-12:Fall Choreography Project
Dec. 21, 22:Fawn Writing Boot Camps
Jan. 14-18: Murphy Writing Winter Getaway