Stockton News - Dec. 4, 2020
WHAT WE'RE TALKING ABOUT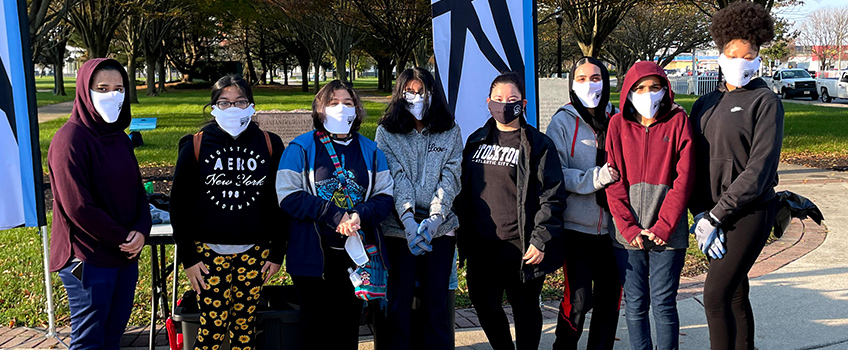 Middle and High School Students GEAR UP
College planning shouldn't wait until the end of high school. Students in grades 7-12 from Atlantic City and Pleasantville are getting help preparing for college through Stockton University's GOALS GEAR UP Program.
Formerly known as College Bound, the program offers after-school tutoring and college readiness services to help students prepare academically, emotionally, socially and financially for college, as well as providing leadership training for the future. The program's name stands for Goal Oriented Advocates Leaders and Scholars (GOALS) and Gaining Early Awareness and Readiness for Undergraduate Programs (GEAR UP).
---
Stockton Approved by N.Y. to Offer Social Work Courses
Stockton University's Office of Continuing Studies has received approval from the New York State Education Department to offer continuing education courses for Licensed Social Workers (LMSWs & LCSWs).
Stockton offers a variety of workshops in clinical practice, cultural competence, professional ethics, and research & assessment. In collaboration with Stockton offices such as the Child Welfare Education Institute and our nationally accredited Social Work Program, Stockton now offers continuing education certificates to social workers in the tri-state New York, New Jersey and Pennsylvania area.
---
🚀 WATCH LIVE: Mission 14 Heads to Space Tomorrow
Environmental Science major Sophia Bradach worked with her mentor, Peter Straub, dean of the School of Natural Sciences and Mathematics, last spring to come up with "Mission 14." The experiment explores if snow peas can self-fertilize through nitrogen fixation in a microgravity environment.
Her experiment launches into space tomorrow, Dec. 5, and can be streamed at 11:39 a.m. on NASA TV.
WE'RE HERE TO HELP
🔴 The Centers for Disease Control website has information on how to safely celebrate upcoming holidays.
There are many resources and best practices being made available to staff and faculty working remotely that can be found by visiting Information Technology's website. November's Tech Tip focuses on the University's new mass email guidelines.
In addition to assistance with technology available from ITS, Stockton provides faculty and teaching staff with professional development, training, teaching ideas, resources and individual consultations via the Center for Teaching and Learning Design.
🧪 Free COVID testing is available to employees and their family (spouse and dependents), and students through a partnership with Optum on the following dates and locations:
📍 Galloway – Lakeside Lodge
Monday, Dec. 7, 9 a.m.-5 p.m.
Wednesday, Dec. 9, 9 a.m.-5 p.m.

📍 Galloway – TRLC Multi-Purpose Room
Saturday, Dec. 5, Noon-7 p.m.
Sunday, Dec. 6, Noon-7 p.m.

The test is a nasal swab and results will be available 2-3 days after the test. Schedule an appointment at lhi.care/covidtesting. You can schedule testing more than once.
Stockton is compiling notices of confirmed positive COVID-19 cases in a dashboard on the Coronavirus home page. The dashboard is updated on regular work days.
🍽 Chartwells is offering limited dining options in the Campus Center food court. Check dineoncampus.com/su for menus and hours of operation.
The Student Assistance Resources page has information for students whose academic progress may be affected by the COVID-19 pandemic.
SPOTLIGHT ON: DIANE S. FALK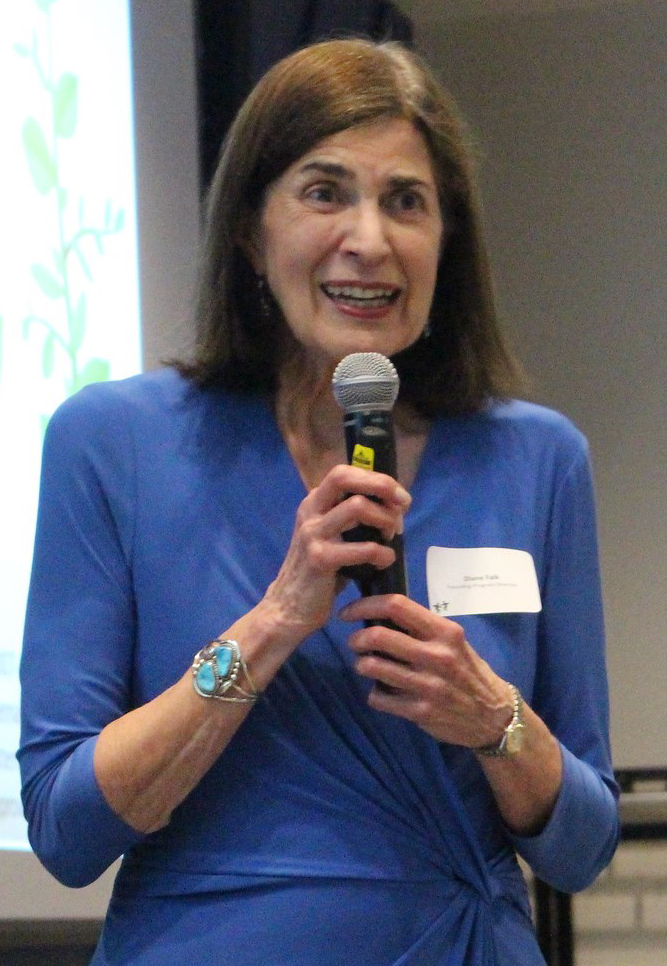 Diane S. Falk, Ph.D., LCSW, ended her 24-year teaching career at Stockton on a high note in July 2020, being conferred as Professor Emerita of Social Work. The accolade reflects the distinguished contributions Falk has made academically during her time at Stockton.
With that being said, it is no surprise that Falk was recently selected as the recipient of the Lifetime Achievement Award from the National Association of Social Workers - New Jersey Chapter. This prestigious award recognizes an individual and member who has made sustained contributions to the profession over their career as a social worker. The award is also an acknowledgment of substantial contributions over their professional lifetime.
WHAT'S TRENDING @ #STOCKTONU
🦅 Osprey TikTok Challenge
Staff & faculty: it's YOUR turn to join in our students' TikTok challenge! Show off your moves, have fun and get into the Osprey spirit.
"You may find it to be silly and insignificant, but, once students see that you'd be willing to participate in a 'silly ol' challenge,' they'll realize the passion you have for not only the University but also the students that make up this University."- Katharine Campion, Student Senate president.
Instagram: This is how 🦅 Ospreys #PictureStockton. Swipe for scenes from Thanksgiving 🍂 break
Twitter: Stockton Hockey's 2020-21 season has been canceled. We shift now to celebrating graduating players' careers and reflecting on our significant progress over the past few years. And, to keep the momentum going! Onward, to 2021-22...
OSPREY NOTES
Seeking 'Spotlights on Service;' Submissions Due Dec. 18
Do you know of any staff, faculty or students (including yourself) who were dedicated to volunteering and community service over the past year? We are looking for submissions of individuals to spotlight in a collective video during our 17th Annual Dr. Martin Luther King, Jr. Day of Service. Nominations can be made by clicking here through Dec. 18.
Read the Fund Times
The Fund Times is the Office of Research and Sponsored Programs' monthly publication dedicated to keeping Stockton's faculty and staff up to date on activities related to grant seeking, internal awards, external funding opportunities, IRB, workshops and news and information for federal, state and private sponsors. Read December's issue here.
Read the FY20 External Funding Highlight Book
Click here to read the FY20 External Funding Highlight Book, presented by the Office of Research and Sponsored Programs, a compilation of external funding activity.
File FAFSA Today
Encourage students to file their FAFSA applications as soon as possible to avoid missing out on any aid they may be eligible for. Direct them to fafsa.gov.
UPCOMING VIRTUAL EVENTS
Upcoming Events Hosted by the Office of Development and Alumni Relations
Dec. 3-11: Fall 2020 Senior Art Exhibit
Dec. 4: Pre-Kwanzaa Celebration
Dec. 7:Sextortion Webinar
Dec. 9:Board of Trustees meeting
Dec. 9-10: Cannabis Career Fair and Business Expo
Dec. 9-12:Fall Choreography Project