Stockton News - Dec. 3, 2021
WHAT WE'RE TALKING ABOUT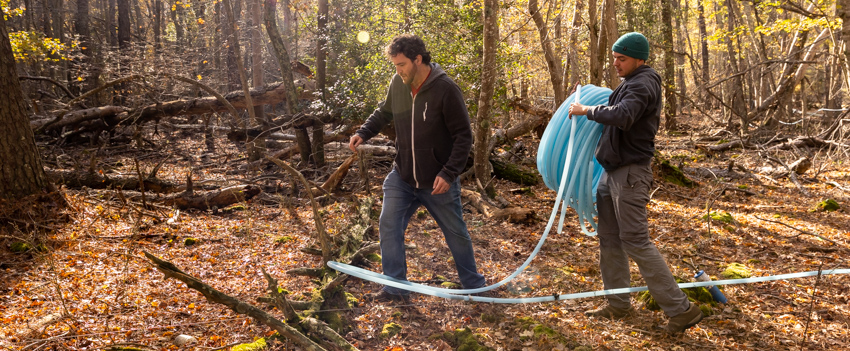 $500,000 Grant to Sweeten Maple Syrup Industry in South Jersey
Stockton University's Maple Grant project gave South Jersey a taste of locally-produced maple syrup, and the reaction was sweet enough that people want seconds.
This year, the project was awarded asecond grantfrom the United States Department of Agriculture for nearly $500,000 over three years to begin building a maple syrup industry in South Jersey.
The funding will be used to develop "production hubs" in South Jersey counties and Philadelphia. Potential hub locations are now being researched. Each hub will receive equipment to efficiently collect sap and produce maple syrup, as well as expert consulting in setting up their operation. In exchange, hub owners agree to tap trees on their property and also receive syrup from local community members who also want a part of the action.
---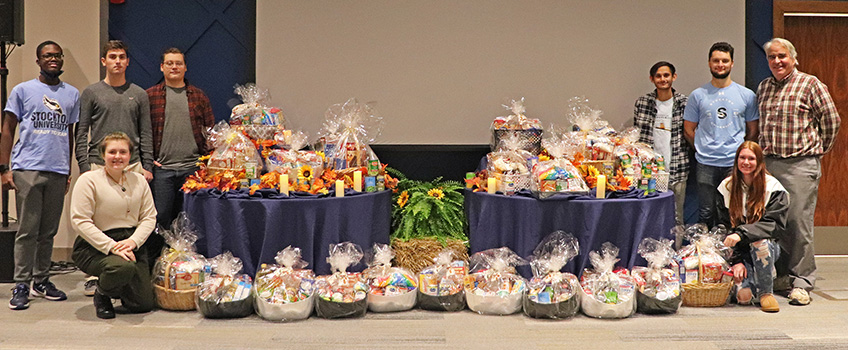 Students Donate Food Baskets to Sister Jean's Pantry
Stockton University students presented 25 Thanksgiving baskets to Sister Jean's Pantry as part of the Holiday Harvest dinner Nov. 23 at the Stockton Atlantic City Residential Complex coordinated by Stockton Residential Life, Dean of Students Office, Student Affairs and the Residential Scholars Program.
The Rev. John Scotland, executive director of the Friends of Jean Webster, accepted the baskets on behalf of Sister Jean's Pantry.
📰 In the News:Downbeach.com
---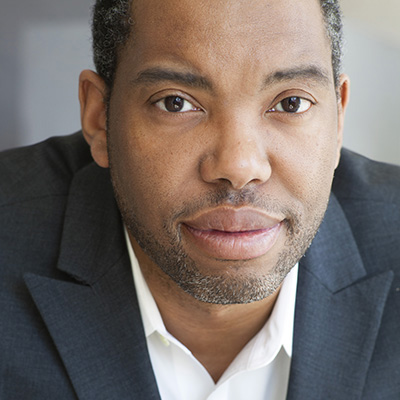 Ta-Nehisi Coates Encourages Diversity in Storytelling
Listening to him speak during the Pappas Visiting Scholar Series held Nov. 16 on Zoom, it is almost as if Ta-Nehisi Coates was born to be a writer. The best-selling author offered Stockton students insight into his life and book, "Between the World and Me," which was this year's common reading for first-year students.
Coates spoke frankly about his upbringing, writing process and what it means to him to be a successful author, while tackling themes such as racism, representation and diversity in storytelling and the importance of critical thinking. The question and answer-style discussion was moderated by Donnetrice Allison, professor of Africana Studies and Communication Studies.
STOCKTON UNIVERSITY ATLANTIC CITY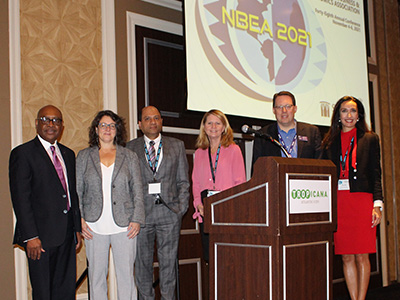 Stockton Hosts 48th NBEA Conference
The future of business and economics policy and education was discussed, questioned and analyzed at the 48th annual Northeast Business and Economics Association (NBEA) conference at the Tropicana in Atlantic City Nov. 4-6.
Almost 150 business and economics faculty members attended the 30 sessions, four panel discussions and two workshops. There were 104 papers presented. This year's conference was hosted by Stockton University, with Associate Professor of Business Studies Naz Onel as conference chair.
Amit Mukherjee, associate professor of Business Studies, currently serves as president of the NBEA.
SPOTLIGHT ON: AMEE SHAH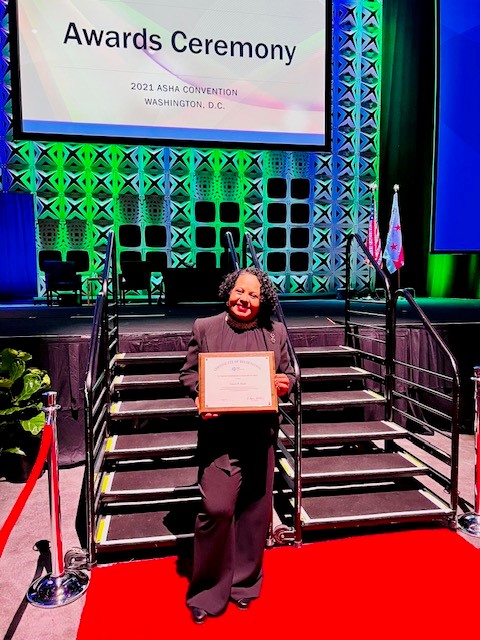 Amee Shah, professor of Health Sciences, was recently honored with a "Certificate of Recognition for Special Contributions to the Multicultural Population" during the 2021 American Speech-Language-Hearing Association (ASHA) Convention held in Washington, D.C.
This award recognizes that Shah's over 20 years of scientific, clinical and teaching contributions have set new benchmarks in the field and impacted clinical practices in an underserved area.
"I am thrilled to be selected as a recipient from amongst the nearly 1/4 million international dedicated professionals," Shah said. "This is a highly rigorous process of multi-stage selection involving nominations, reviews, and voting from ASHA fellows, ASHA Honors Committee, ASHA administrative staff and Board of Directors."
Shah also commented that she was proud to represent Stockton as the first faculty member to receive an ASHA award.
"While I have previously received the Media Champion Award from ASHA, this year's award truly represents the highest endorsement of the board and peers, so I am grateful to know that I'm making a difference that matters in the larger picture."
FRAME-WORTHY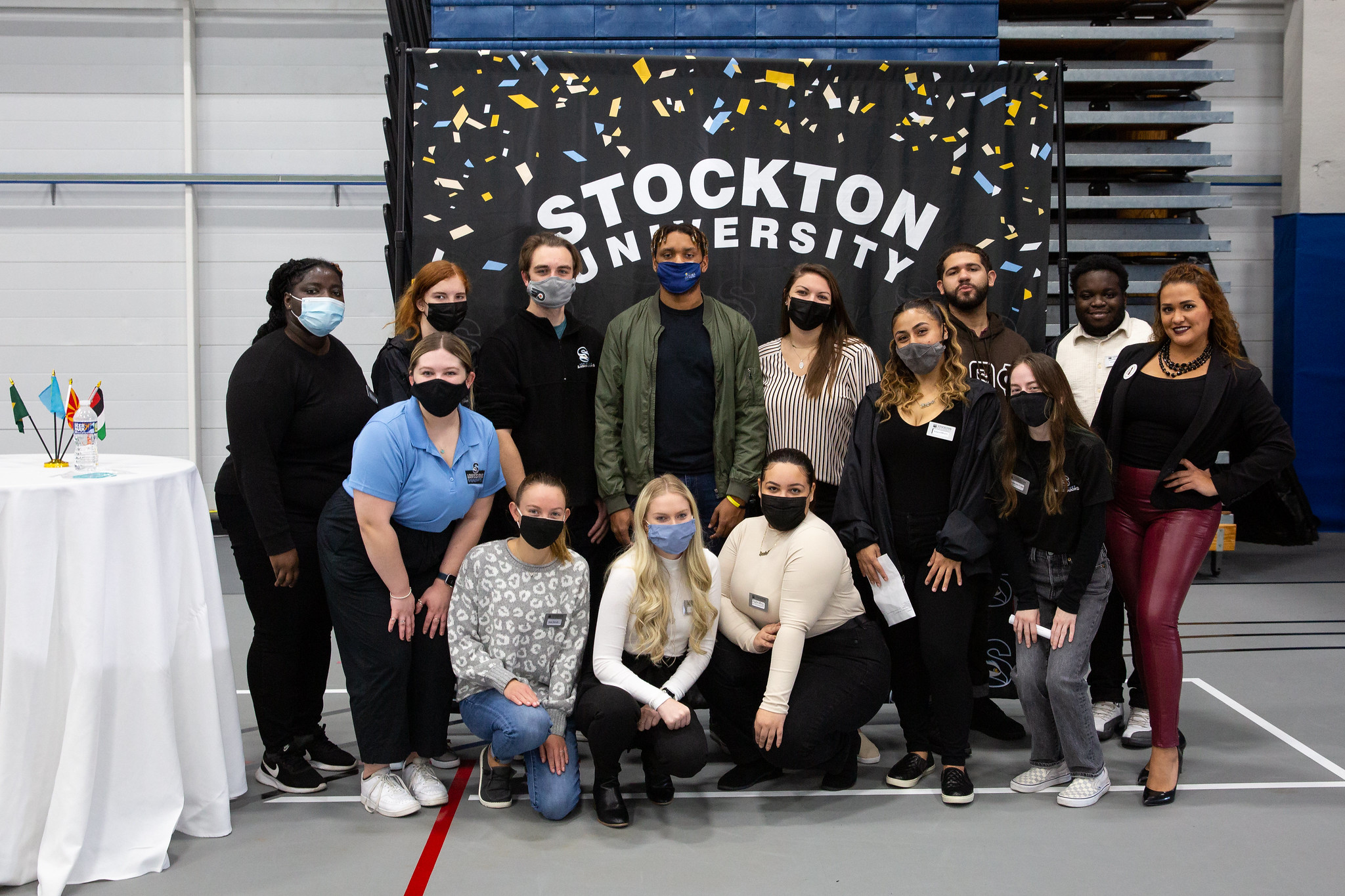 Some 430 Attend Latinx Visitation Day
Some 430 area high school students got a taste of what it would be like to be an Osprey at the annual Latinx Visitation Day on Nov. 18.
Latinx Visitation Day has been held at Stockton since 1987 and is fundamental to showing Hispanic students all that the University has to offer. About 17 percent of Stockton's students identify as Hispanic/Latino.
Director of Admissions, Heather Medina, a Camden native and fellow Stockton graduate, encouraged the crowd of Latinx students to "level up" and start standing for themselves and their goals - goals of being able to obtain a college degree or even to be the first in their family to attend college.
WHAT'S TRENDING @ #STOCKTONU

Twitter: Stop by the @STKArtGallery Dec. 1-9 to check out the 2021 BFA Senior Exhibition, featuring the work of photographers & visual communication students from #StocktonU's Bachelor of Fine Arts program.
LinkedIn: Congratulations to the students in the #StocktonU School of Health Sciences who received $5,000 scholarships for the 2019-20 and 2020-21 academic years from the Hollander Memorial Scholarship Foundation.
Instagram: In the first-ever K-9 Detection Dog Challenge, which aired Sunday on ESPN2, Lt. Tracy Stuart and Freya took 🥈 in the explosives detection category with a score of 199, finishing just one point away from the top spot.
FROM THE SIDELINES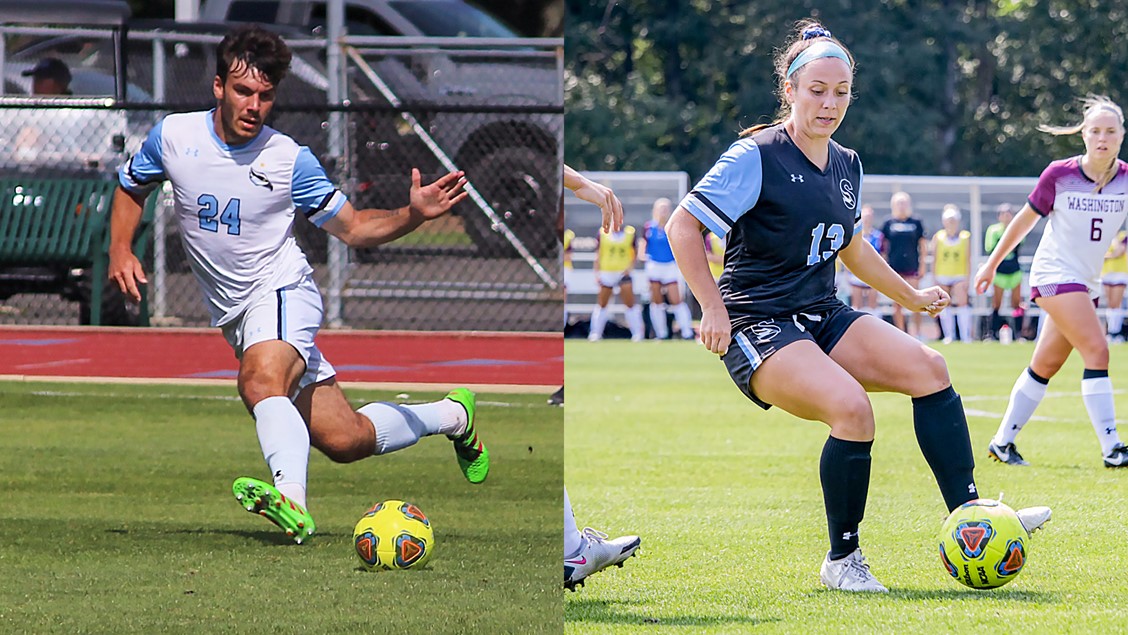 McCombs & Williams Voted All-Region By United Soccer Coaches
A pair of Stockton University soccer players were selected for All-Region recognition by the United Soccer Coaches. Senior back James McCombs was voted All-Region IV Second Team in men's soccer. Senior midfielder Sydney Williams was chosen All-Region IV Second Team in women's soccer.
📰 In the News: The Press of Atlantic City
---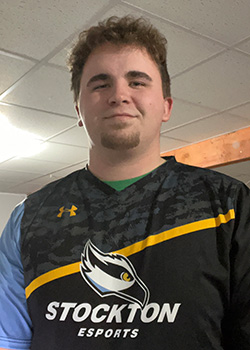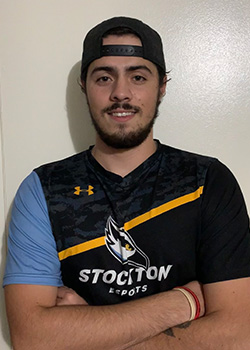 Esports Team Wins EGL Call of Duty Tournament
Stockton University Esports team members Ryan Andjel of Berlin and Tyler Langan of Barnegat won the Esports Gaming League (EGL) 2v2 Call of Duty Vanguard Search and Destroy tournament held Thanksgiving weekend.
Stockton began competing in Call of Duty in the fall of 2020. Andjel, a Business Studies major and Langan, a Criminal Justice major, also both qualified for season playoffs in their respective leagues earlier this fall. The tournament was sponsored by the Philadelphia Union soccer team and the students won tickets to a game and jerseys.
Stockton lost 2-0 to Team VSAT but made a convincing 2-0 comeback against West Chester University, advancing to the grand finals. Stockton again met Team VSAT in the grand finals for a contentious rematch, dropping the first of three rounds. Stockton fought back, ultimately clenching a 2-1 victory over Team VSAT, and securing the tournament win.
📰 In the News: The Press of Atlantic City
---
Stockton Races Past Rowan 98-69
Stockton University dealt previously unbeaten Rowan University its first loss of the season as the Ospreys raced to a 98-69 victory. Stockton limited a Profs team that was averaging 106.5 points to their lowest total of the season.
DJ Campbell led four Stockton players in double figures with a game-high 20 points and also tallied seven rebounds plus five steals. Luciano Lubrano hit four three-pointers and finished with 16 points.
🗓️ View the full schedule of upcoming athletic events here.
'ROLE' CALL: PATRICIA WALKER
Patricia Walker joined the Office of Development & Alumni Relations as the new director of Development. In this role, Walker will assist in efforts to develop and execute plans for University fundraising efforts, including leadership and major gifts to the Foundation. She previously served as the chief development officer for a community-based nonprofit in Trenton for three years. Walker received her bachelor's degree in political science from San Diego State University and a master's degree in education, organizational change and leadership, from the University of San Diego.
WE'RE HERE TO HELP
Resources Available to Staff, Faculty
📧 Add Yourself to Stocktalk: Stocktalk is an email discussion forum where Stockton employees are able to share a number of topics including birth announcements and obituaries; scholarly tips, tricks and recommendations; approved survey announcements and faculty/staff book releases.
If you would like to join the Stocktalk Distribution Group to receive Stocktalk emails, log into your Outlook account in your web browser and follow the following steps located under "Adding/Removing Yourself From Distribution Groups."
SUPPORT4U: A variety of counseling, referral and consultation services are available to Stockton employees and household members through the Employee Assistance Program. Learn more here.
COVID-19 Information
📍The COVID-19 screening facility has moved to the house at 237 Pomona Road in Galloway (formerly Free to Be), located next to the intramural fields on Pomona Road/Route 575. The hours of operation and the COVID-19 screening facility location in Atlantic City will remain the same.
👉 Eligible employees who get a booster vaccine may now add that information to their vaccination status through the portal on the Stockton website at go.stockton.edu/employee.
OSPREY NOTES
Reverse Advent Calendar Donations for Food Pantry
The Osprey Pantry, in collaboration with Mu Sigma Upsilon Sorority, Inc. and Lambda Sigma Upsilon Latino Fraternity, Inc., is holding another Reverse Advent Calendar donation drive this season to help stock the shelves. View this list of items most needed to serve as a guide.
📦 If your office is interested in participating, emailMonica Viani, program supervisor, to arrange a box to be sent over for the collection. On the last day of the calendar, Dec. 17, someone will come pick up the items you collected.
Additionally, there will be a collection box set up outside
Call for Community Engagement Awards Nominations
The MLK Day of Service Planning Committee is pleased to announce the 18th Annual Community Engagement Awards for 2022. This year, five members of the Stockton Community will be recognized for their outstanding community engagement activities in the following categories: one undergraduate student, one graduate student, one student club/organization, one staff member and one faculty member. All nominations must be submitted by Friday, Dec. 10. For more information and to submit your nomination, visit here.
For more information, contact Nicole Bilotti at 609-626-3465 or Nicole.Bilotti@stockton.edu.
Day of Scholarship 2022: Call for Applications
Day of Scholarship applications are being accepted now through Feb. 25 and can be submitted by visiting here.
Day of Scholarship 2022 will be held in-person and virtually from 9 a.m.-1 p.m., Thursday, April 7. If you have any questions, email Ronnie Maiorino at ronnie.maiorino@stockton.edu.
---

Stockton memories, past and present . . .
"I attended Stockton and graduated in 1976 with a Chemistry degree. There was an equal number of men and women in the chemistry class of '76. Stockton was so progressive right from the start. The Stockton professors were open and encouraged all the students to explore their world. My fellow classmates made me feel welcome. They were all warm and friendly to me and I remember how happy I was to be there. At the time, I was married and had two children so time was limited for me. Going to Stockton opened up doors for me and gave me direction in my life."
- Denise Hompe (Hauk) '76
Have a memory you'd like to share in celebration of Stockton's 50th anniversary? Submit it here.
UPCOMING EVENTS