Stockton News - Friday, Aug. 30, 2019
WHAT WE'RE TALKING ABOUT
Student Relief Fund Benefit Raises $13,000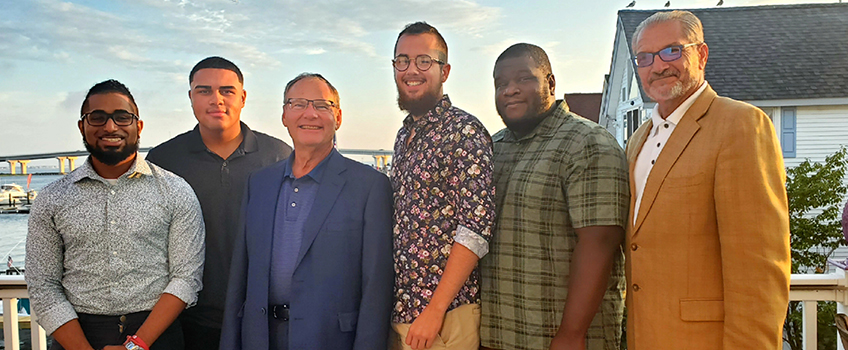 Dr. Ira Trocki of Reliance Medical Group hosted the Stockton University Foundation's Student Relief Fund Benefit on Wednesday, Aug. 14, at Shari's Bistro at Tavern on the Bay Resort in Somers Point. This is the second year in a row that Dr. Trocki sponsored the event, which treated guests to a cocktail reception and stunning views of the bay.
During the evening, Dr. Trocki made a $5,000 gift to kickoff the year's fundraising for the Student Relief Fund, which directly supports Stockton students facing extreme financial hardships.
The Press of Atlantic City featured the story.
---
Atlantic County Government to Offer Stockton Students Internships
The William J. Hughes Center for Public Policy and Stockton University's Political Science Program are partnering with Atlantic County to create internships for Stockton students within county government.
Internships will be available to undergraduate students in various county departments, including Administration, Public Safety, Law, Human Services and Family and Community Development. Additional departments may also request interns.
---
Welcoming Our Ospreys from Overseas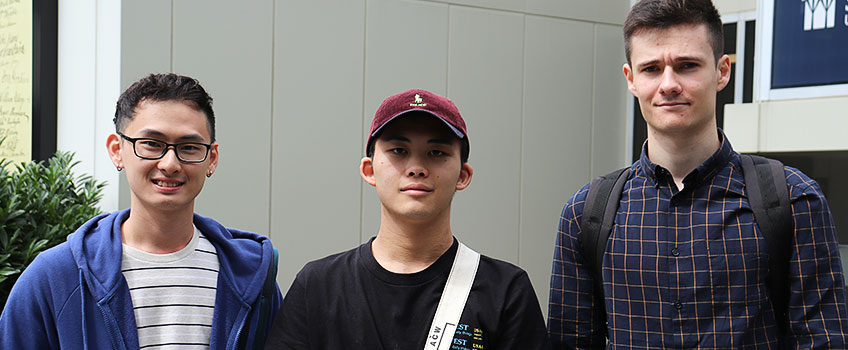 Stockton University welcomed three new Ospreys to campus this week, but they are not typical Ospreys. These students traveled from France, Japan and Taiwan to participate in Stockton's Student Exchange Program.
"Through the exchange program, Stockton students are sent to partner institutions in other countries, and those institutions send their students to us," said Stockton International Student Adviser Yibin Feng. "This is a great opportunity that's highly beneficial for all students involved."
STOCKTON UNIVERSITY ATLANTIC CITY
Osprey Sighting in Atlantic City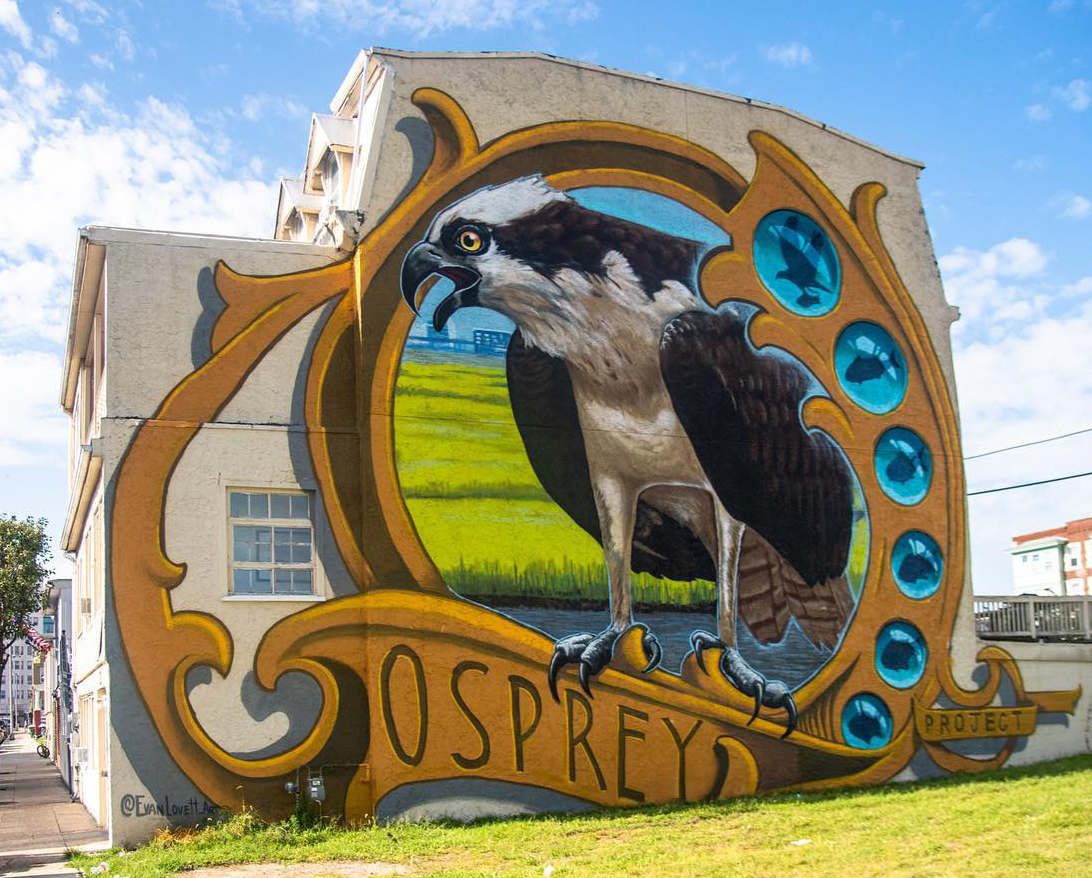 This #TransformationTuesday post highlights a brand-new mural of an osprey that canvases a building in Atlantic City. The osprey was brought to life through a collaboration with 48 Blocks Atlantic City and artist Evan Lovett of VURT - Visual Urban Renewal and Transformation to bring this osprey to life. There's a second mural on Long Beach Island, and together they are raising awareness about Stockton's mascot and the work that the Conserve Wildlife Foundation of NJ does to protect the species.
---
Life's a beach at Stockton AC
Same beach, same month… two years apart. Stockton students pose for a candid two years ago on the same beach in Atlantic City where they can now enjoy volleyball in addition to many other activities at Stockton Atlantic City.
Did you know? Stockton Atlantic City has their own Instagram account. Follow them at @stocktonac
SPOTLIGHT ON
Integrative Faculty Training Focuses on Classroom Student Success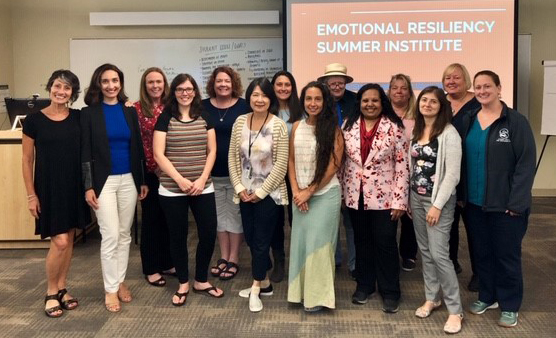 Thirteen faculty members under the leadership of Amee Shah, associate professor of Health Science, completed a two-day summer institute intensive on Student Resilience, Aug. 13-14. This training, made possible by a 2020 learning grant, will allow the participants to implement the "Empowerment Zone" Curriculum in their classes this semester. This unique set of curriculum, conceptual framework and pedagogical materials that Shah developed and applied successfully in her own classes integrates mindfulness through iterative reflections, experimental learning, metacognition and communication using deliberate methods aligned with core professional values.
FRAME-WORTHY:
Picture Stockton...Helping Incoming Students Envision Their Futures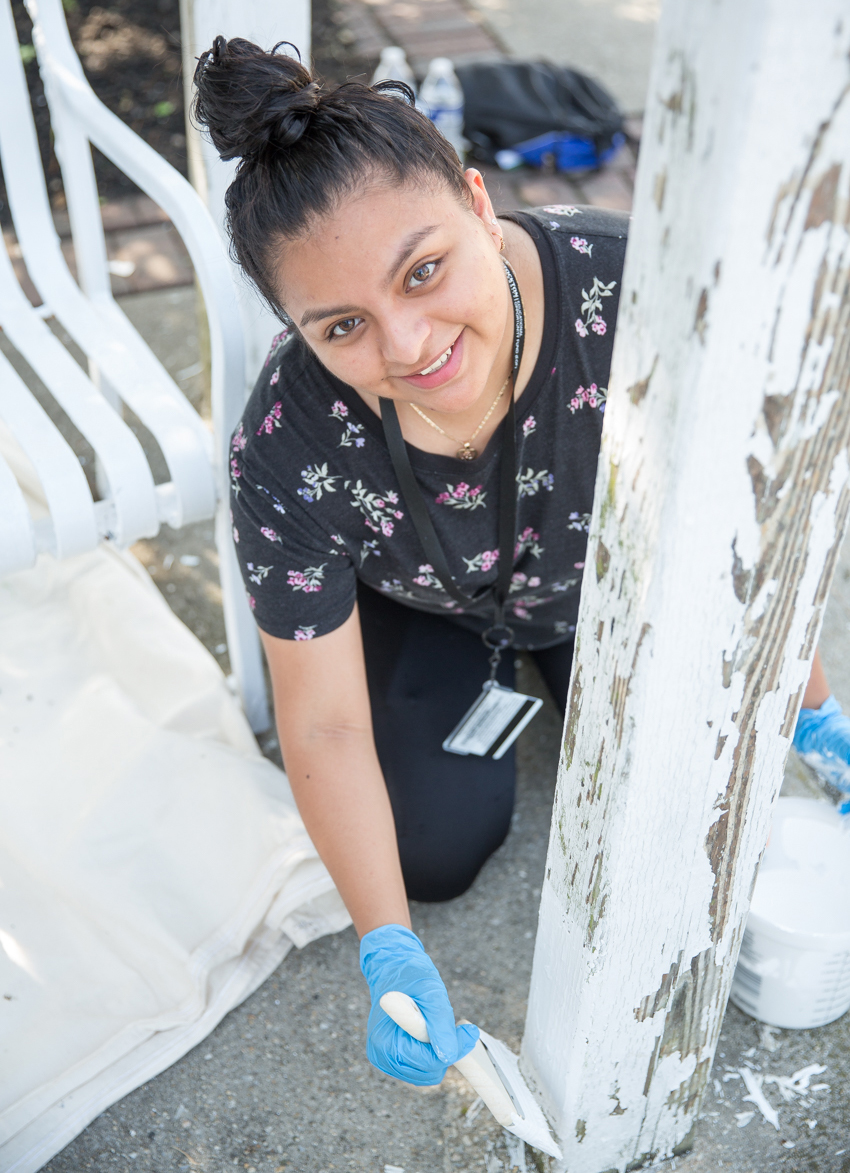 A lot can happen in five weeks--just ask a survivor of Stockton's Educational Opportunity Fund (EOF) summer academy. Incoming freshmen moved onto campus in Galloway and Atlantic City in July for a rigorous academic and social program that prepares students for a successful college experience.
In just a short time, EOF changes lives. Experienced faculty and tutors prepare students for the next four years with a daily routine that begins around sunrise. Students start the day with warm-up activities and then move on to classroom instruction.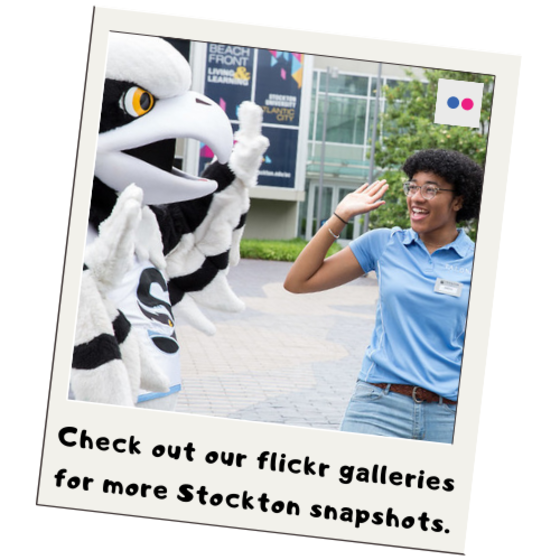 WHAT'S TRENDING #STOCKTONU
Facebook: To celebrate #NationalDogDay, we interviewed our top dog, K-9 Hemi, and his partner Lieutenant Tracy Stuart, who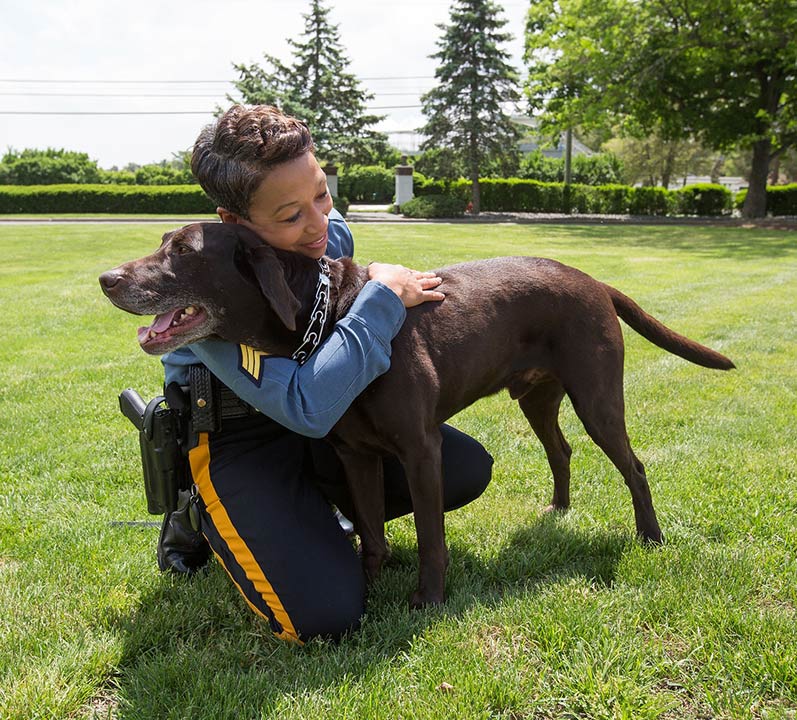 together earned the title of top explosives detection team in the nation for the second year in a row at the 2019 U.S. Police Canine Association's National Detector Dog Trials.
Speaking of pawsome canines, Stockton University Alumni is sponsoring a photo contest highlighting dogs showing off their Stockton pride. Deadline to submit is Monday, Sept. 2.
FROM THE SIDELINES
Stockton Strength and Conditioning hosted a pre-season takeover on Instagram last week that featured a number of men's and women's teams. Check out some behind-the-scenes action in the gym and on the field. Followers got the opportunity ask Stockton coaches questions.
OSPREY NOTES
Revised Ethics Webpage Launched
The Office of Institutional Diversity and Equity introduced their revised Ethics webpage earlier this month. The page now includes quick links to various topics; drop down features containing information on online ethics training and ethics forms; questions and answers on ethics forms; and general questions and answers on selected topics.
ITS Monthly Tech Training Tip: Class Email List
Information Technology Services is sharing monthly tech training tips with the Stockton community. August's tip focuses on how to email the students in your course using your Stockton email account. Learn more here.
Don't Forget to Renew Vehicle Parking Registration
Everyone is required to register their vehicle(s) for the 2019-20 academic year by Sept. 3. The online system may self-propagate the fields once your license plate has been entered. Please have your vehicle information for reference. For more information about parking, visit https://stockton.edu/parking.
Beachgoers, Be On the Lookout
Heading to the beach this weekend? Keep an eye out for Stockton's banner plane!

The banner will be flying today and Sunday from Cape May to Surf City for its final coastal cruise.
UPCOMING EVENTS
Friday, Sept. 13: NJ Cannabis Career Fair and Business Expo
Tuesday, Sept. 17:Constitution Day 2019
Tuesday, Sept. 17-Wednesday, Sept. 18: Get Involved Fair
Thursday, Sept. 26:Freshman Convocation
Now-Sunday, Oct. 6: "100 Faces of War," a traveling exhibition from the Smithsonian