Stockton News - Aug. 28, 2020
WHAT WE'RE TALKING ABOUT
Exhibit Tells Story of Women's Suffrage Movement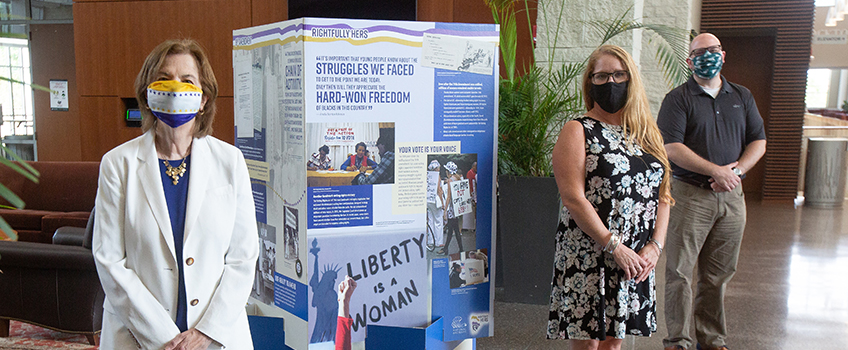 An exhibit that tells the story of the long battle women fought to get the right to vote is on display at Stockton University's Campus Center in Galloway Township and the John F. Scarpa Academic Center in Atlantic City.
The pop-up exhibit, "Rightfully Hers," produced by the National Archives, celebrates the 100th anniversary of the 19th Amendment. It will remain on display through Election Day in November.
Professor of Political Science Linda Wharton, who helped bring the exhibit to Stockton, said it is noteworthy to remember that the fight for the right to vote was not easy and took decades of advocacy.
📰 The Press of Atlantic City featured the story.
Wharton was also featured in this week's #StocktonVoices Facebook post.
---
Gormley Gift Supports Music for A.C. Children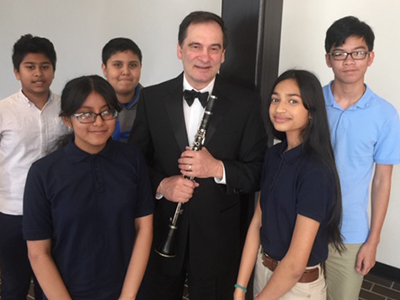 Students in Atlantic City will have the opportunity to get private music lessons thanks to a generous gift to Stockton University from Bill and Ginny Gormley that will help invigorate music programs for Atlantic City children and the community.
The $25,000 gift will allow music instructors from Stockton and musicians from the Bay-Atlantic Symphony to provide private lessons to students at Sovereign Avenue School in Atlantic City and expand the program to Our Lady Star of the Sea School and the Boys and Girls Club of Atlantic City.
---
⛳️ Annual Stockton University Golf Classic set for Sept. 21
Golfers are encouraged to register now for the Annual Stockton University Golf Classic, to be held on Monday, Sept. 21, at Seaview, A Dolce Hotel, 401 S. New York Road, Galloway.
Among the tournament's highlights is a chance to make a hole-in-one on a par 3 for $1 million, sponsored by Charles Weeks, founder and president of Barrister, and a closest to the pin challenge for each foursome, sponsored by Quality Concepts, Inc. There will also be a 50/50 raffle, golf foursome raffle and a Prize Grab.
Proceeds from the Golf Classic provide rich educational experiences and support for Stockton University students through the Stockton University Foundation. Last year's Classic raised more than $87,000.
WE'RE HERE TO HELP
Resources Available to Staff, Faculty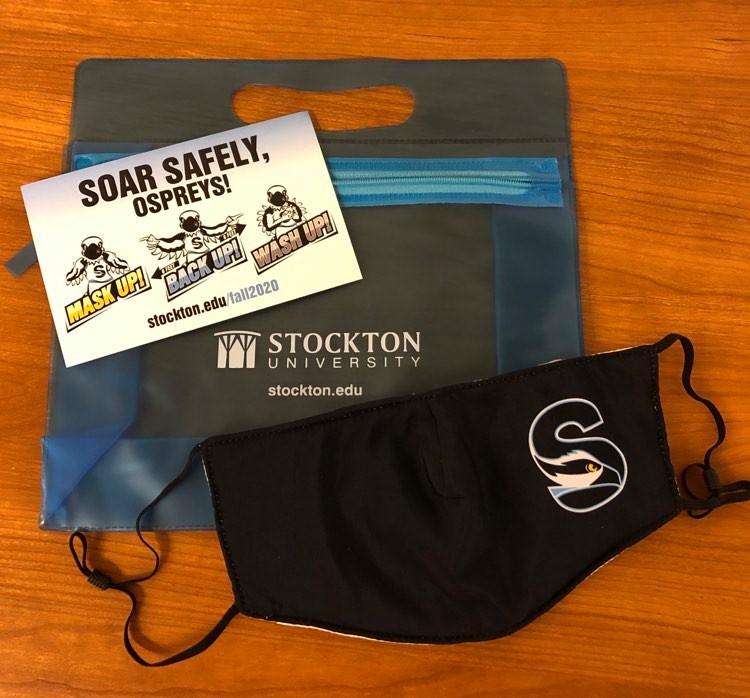 There are many resources and best practices being made available to staff and faculty working remotely that can be found by visiting Information Technology's website. August's Tech Tip focuses on providing a more secure online testing environment by using Respondus Lockdown Browser and Monitoring.
In addition to assistance with technology available from ITS, Stockton provides faculty and teaching staff with professional development, training, teaching ideas, resources and individual consultations via the Center for Learning Design.
Be on the lookout for the "Soar Safely, Ospreys" mask kits (pictured), provided by the University.
September's Deer Oaks newsletters for employees and managers/supervisors highlights include an "Online Seminar Reminder: The Secret to Work-life Balance," "Unexpected Death and COVID-19," "Connecting with Your Partner;" and "Microaggressions."
Athletics has posted an FAQ page for student athletes and others who use the facilities.
Students will be moving into the Galloway and Atlantic City campuses starting on Saturday and through next week. All students, faculty and staff are reminded to wear masks and follow safety protocols on the Return to Campus website.
A new email signature with the "Soar Safely, Ospreys" logo has been added to the URM brand-guide.
Employees traveling out of state should check the New Jersey travel advisory list to see if you are visiting a state that requires a 14 day self-quarantine upon returning to New Jersey. Dependent on operational need and the nature of your work responsibilities (as determined by the Office of Human Resources and your Divisional Executive) you may be required to utilize Families First Coronavirus Response Act leave and/or accrued leave.
SPOTLIGHT ON: SUMMER INTERNSHIPS
The COVID-19 pandemic cancelled many summer internships. But some students were able to convert their internships online. And while it may not have been the internship experience they had anticipated, for some it offered new learning opportunities and valuable experience as they prepare for careers.
Here's how a few Stockton students spent their summer.
WHAT'S TRENDING @ #STOCKTONU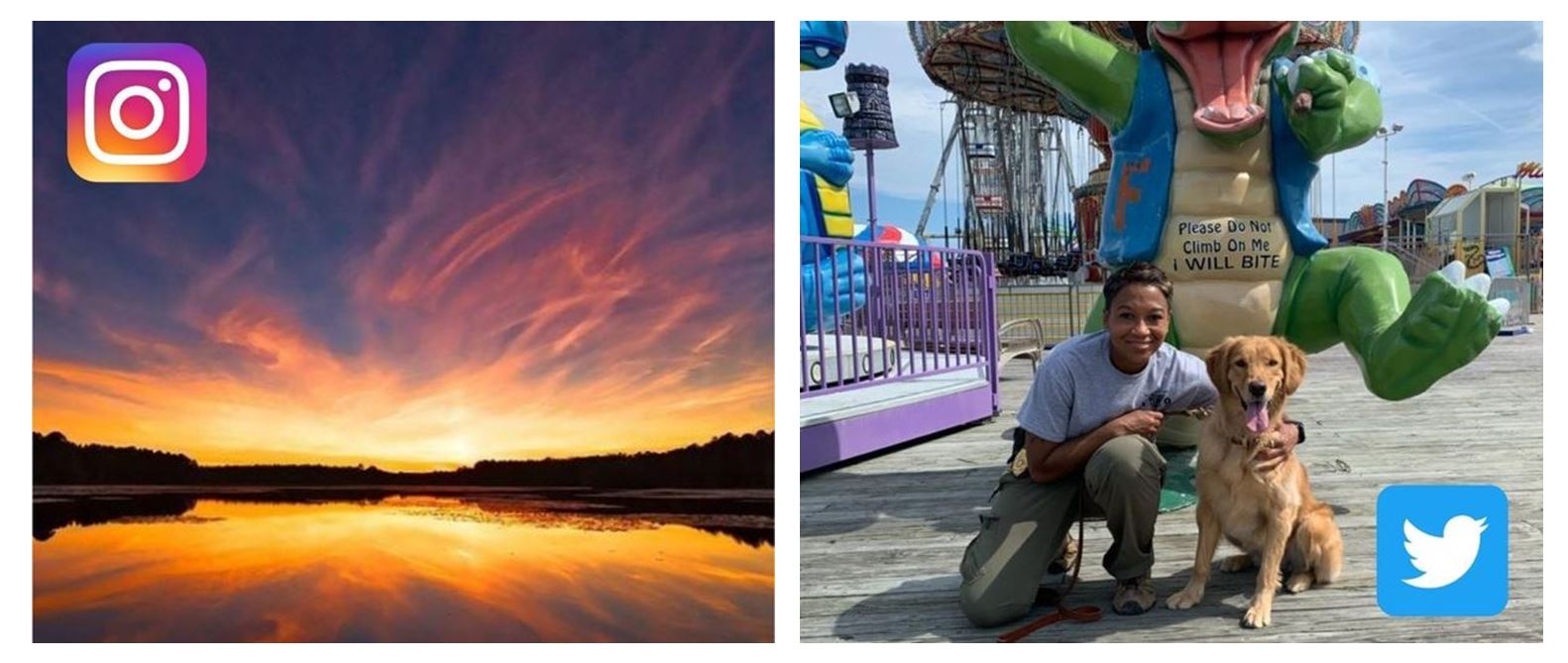 Instagram: Who's ready to make Stockton University their new home? We are just 10 days away from the start of Welcome Week, Sept. 3-7.
Twitter: In April, we introduced you to Freya as #StocktonU's K-9 in training. Today we're proud to report that Lt. Tracy Stuart and Freya graduated from the NJ State Police Canine Academy. Freya now joins K-9 Hemi, a chocolate lab who has worked with Stuart since 2011. #NationalDogDay
OSPREY NOTES
Don't Forget to Renew Vehicle Parking Registration
🚗 Everyone is required to register their vehicle(s) for the 2020-21 academic year by Sept. 8. The online system may self-propagate the fields once your license plate has been entered. Please have your vehicle information for reference. For more information about parking, visit https://stockton.edu/parking.
UPCOMING VIRTUAL EVENTS
Upcoming Events Hosted by the Office of Development and Alumni Relations
Sept. 3-7: Welcome Week
Sept. 8: Fall Semester begins
Sept. 9-30: SCOSA Online Short Course: Lady Lazarus: Sylvia Plath & Mythmaking