Stockton News - Aug. 26, 2022
WHAT WE'RE TALKING ABOUT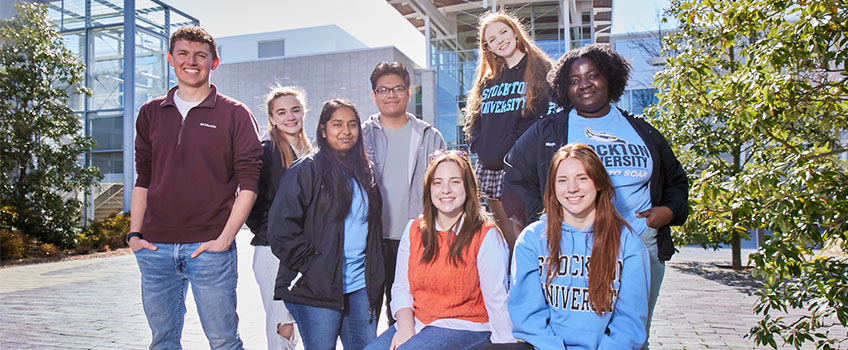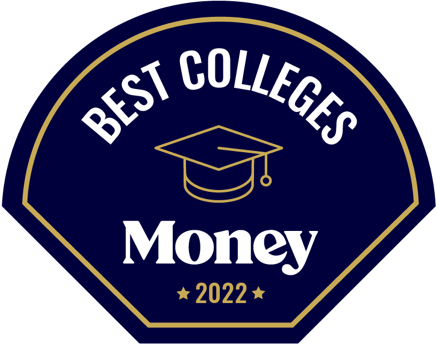 Stockton Named Great Value by Money Magazine
Stockton has been recognized as an excellent value for students in Money Magazine's "Best Colleges for Your Money" 2022 edition.
Stockton jumped to #156 on the list of 671 colleges and universities selected from among 2,400 across the nation. The ranking combines educational quality, affordability and alumni success. It considers the cost of attendance, merit and need-based aid provided to students, and alumni earnings after graduation.
President Harvey Kesselman said the University prides itself on providing a quality education that is both affordable and accessible to a diverse population of students. He cited the new Stockton Promise and Garden State Guarantee initiatives that provide free tuition and fees to lower-income students.
📰 In the News: Patch.com, The Press of Atlantic City
---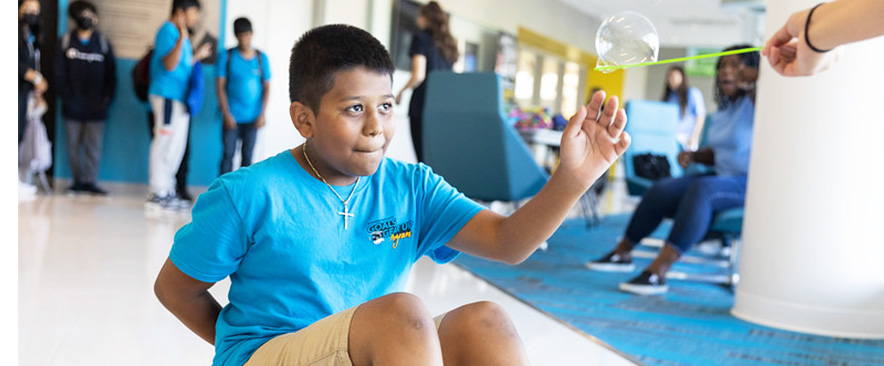 GEARing UP for Fall: GOALS Ready for More Students
GOALS GEAR UP (Goal-Oriented Advocates, Leaders and Scholars – Gaining Early Awareness for Undergraduate Programs) is a program designed to increase the number of low-income students who are prepared to enter and succeed in postsecondary education.
They achieve this through summer and fall programs serving Atlantic City and Pleasantville 7th-12th grade public school students. The program boasts that 100% of its scholars are accepted to and go on to college.
This year, the Summer Academy hosted 90 local students and provided programs such as a youth conference, a two-week residential program for rising 11th & 12th graders, and tours of Stockton's Environmental and Health sciences programs. During their tours, students got to participate in hands-on STEM projects and explore the campus from the John F. Scarpa Health Sciences laboratories to the paths of Lake Fred.
---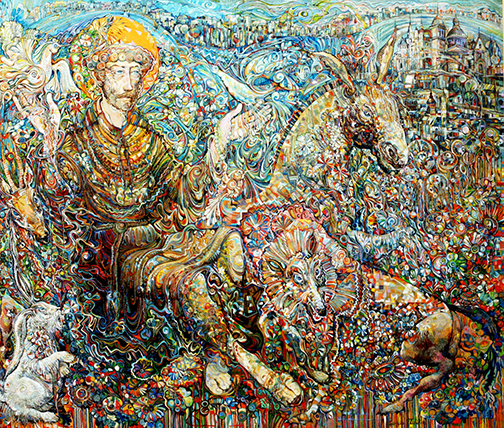 Stockton Art Gallery to Reopen with Two Fall Exhibitions
The Stockton Art Gallery will reopen Sept. 6 with two new exhibitions that will run until Nov. 13.
The lower gallery will feature "Preaching to the Birds: Contemporary Painting from Georgia, Romania, and the Eastern-European Diaspora." Drawing on folk traditions and mythical subjects of eastern Europe and the Middle East, these densely patterned paintings show the influence of medieval and mystical imagery in former Eastern-bloc nations.
In the upper gallery, the display titled "Do you Hear Me?" features the work of Jaime Alvarez, Natalie Lerner and Japeth Mennes. These three artists use varying media to explore themes of isolation and solitude in cities. Alvarez's photographs show the neighborhoods of northern Philadelphia devoid of inhabitants.
STOCKTON UNIVERSITY ATLANTIC CITY
✈️ Sky's the Limit at Stockton Atlantic City
It was all sunshine, smiles and soaring at the Atlantic City Airshow Wednesday, Aug. 24. Stockton students, faculty, staff, alumni and friends took advantage of Stockton Atlantic City's front-row seat for the action, enjoying the weather along the beach and Boardwalk. Enrollment Management hosted prospective first-year, transfer and graduate students at their Sky's the Limit event, where potential Ospreys got to tour campus, learn about the admissions process, and enjoy games and food. They also assisted current students who had Admissions, Financial Aid and Advising questions.
"Campus tours were extremely well received and thoroughly enjoyed. The networking experienced at this event has to be one of the best throughout the year," said James Rodia, assistant director of admissions at Stockton.
FRAME-WORTHY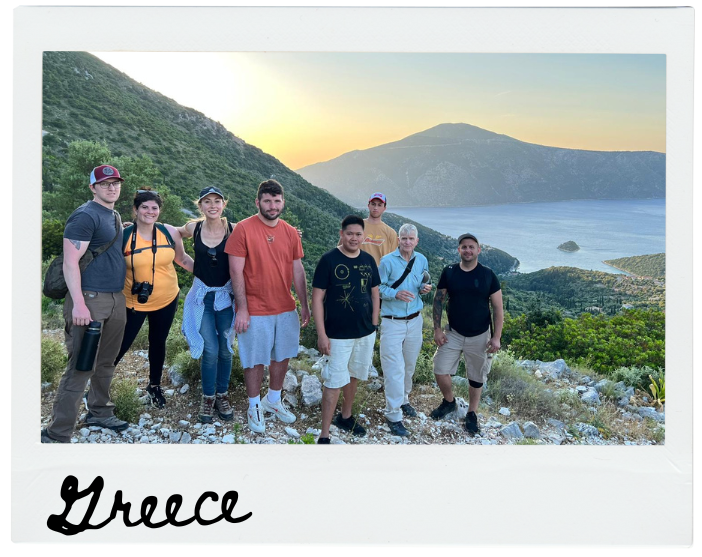 Ospreys Spend Summer Exploring the World
As summer draws to a close on the heels of fall semester, let'stake a look at what our traveling Ospreys were up to the last few months:
Hiking in the San Juan mountains in Colorado to reach the perfect rockhounding spot.
Reflecting on the deadly journey across the Atlantic Ocean forced upon enslaved Africans in Ghana.
Creating mock protest posters with local students at an art school in Jerusalem.
Following in the footsteps of ancient soldiers in Sparta.
WHAT'S TRENDING

@ #STOCKTONU

Facebook: Any TALONS you meet will tell you how much of an impact our very own Ana Edmondson, or Dr. E (top on the right, in the black polo), has made on them in her role as director of Student Transition Programs.
Instagram: In 8 days, you'll move into your first dorm room, meet friends who'll last a lifetime and make memories you'll never forget.
Twitter: You know school is about to begin when our athletes move back in. Welcome back Ospreys! Games start Sept. 1
OSPREY NOTES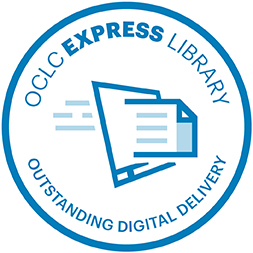 Bjork Library Recognized for Outstanding Customer Service
A worldwide library nonprofit organization recently recognizedStockton University's Richard E. Bjork Library for its outstanding customer service.
The Online Computer Library Center awarded Stockton its Express Library digital badge, which recognizes that the library was able to deliver copies of articles and other digital resources in less than 18 hours.
The organization has more than 30,000 members in more than 100 countries. The nonprofit tries to make information more accessible and useful and provides shared technology services, original research and community programs for its member libraries.
Additionally, both Louisville Avenue and Lot 7 of the Galloway campus have reopened and are available for use.
---
University Relations and Marketing Service Request Form Update
University Relations and Marketing will begin using a new job request form starting Thursday, Sept. 1. The current job request form will remain active through Thursday, Sept. 15. The form will be available here; please bookmark. If you have questions, email Kelsey Santiago at Kelsey.Santiago@stockton.edu.
---
Follett Sponsoring Grade School Supply Drive
Follett is sponsoring a grade school supply drive to benefit William Davies Middle School, Shaner School and the George Hess Educational Complex in Mays Landing. Supplies needed include pens, pencils, highlighters, glue sticks and notebooks. Drop boxes are located inside the campus bookstores through the end of September.
UPCOMING EVENTS