Stockton News - Friday, Aug. 23, 2019
WHAT WE'RE TALKING ABOUT
Scholarship Program to Help Students Become A.C. Leaders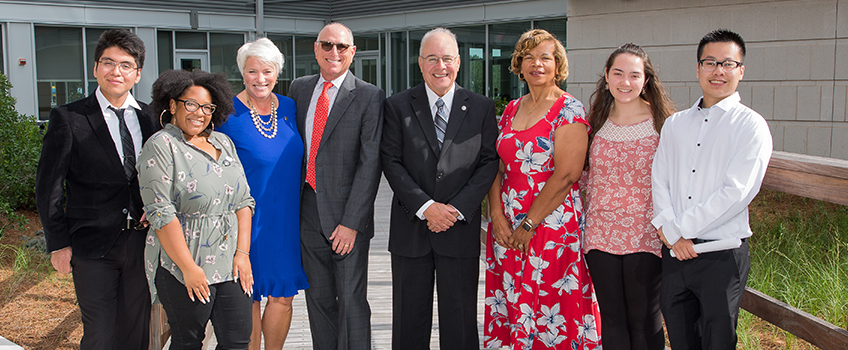 A former prominent New York attorney and philanthropist who grew up in Atlantic City has started a program at Stockton University that will pay all college costs for a select group of students with connections to his hometown.
The Engelberg Leadership Scholarship Program (ELSP) is funded by an initial $1 million gift commitment from nationally recognized intellectual property attorney Alfred Engelberg and his wife, Gail.
The goal of ELSP is to encourage students to remain in Atlantic City and become its next community leaders after they graduate.
The Press of Atlantic City covered the meeting that announced the four scholarship recipients.
---
Florio, Whitman to Receive Awards at Hughes Center Honors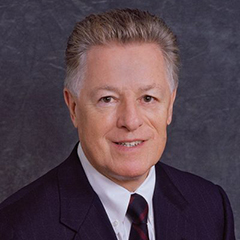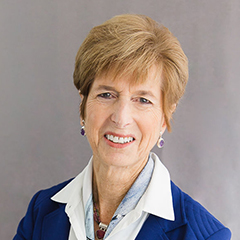 Former New Jersey Governors Jim Florio and Christie Whitman will receive Distinguished Lifetime Achievement Awards for their contributions to New Jersey public life at the Hughes Center Honors on Nov. 14, 2019. Three other New Jersey leaders will also be recognized.
The Hughes Center Honors are awarded for professional excellence and a commitment to public service, civility and bipartisanship, which reflects the life and career of Ambassador William J. Hughes, who served as U.S. ambassador to Panama and as a U.S. congressman for 20 years. The awards program is sponsored by the William J. Hughes Center for Public Policy at Stockton University.
---
Map the Travels of Studying Abroad at Stockton
This story highlights the unique Study Abroad opportunities Stockton offers students, as well as an interactive map that lets you see where students have traveled and a window into their experiences.
STOCKTON UNIVERSITY ATLANTIC CITY
Stockton Atlantic City Hosts Airshow Viewing Party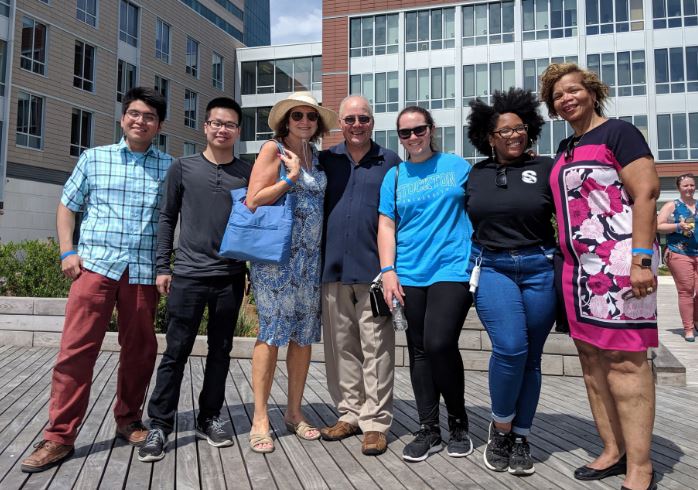 Stockton Atlantic City hosted some of the best seats to watch the Atlantic City Airshow during a Viewing and BBQ on Wednesday, Aug. 21, on the beach and Boardwalk.
Veterans, alumni, students, parents and friends enjoyed the festivities and dined on barbecue fare provided by Mission BBQ.
Proceeds from the event benefited the Got Your Six Emergency Fund, which benefits Stockton's Student Veterans.
Check out this tweet for more photos.
---
Business Owners Connect with Colleges at Stockton Atlantic City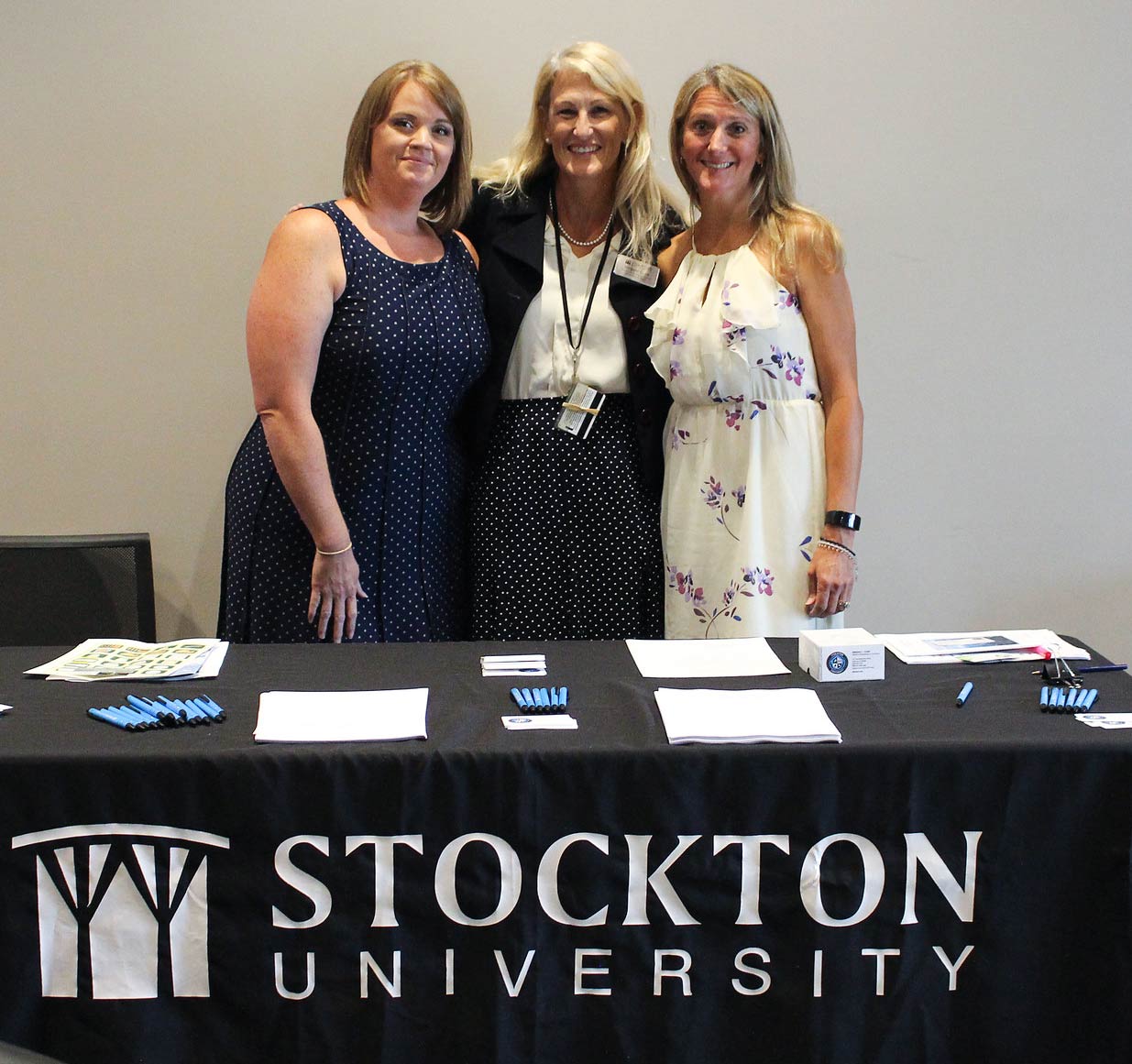 Last year, Stockton University bought $53 million in goods and services, Michael Angulo, Stockton vice president for administration and finance, told attendees at the first Small Business Workshop hosted by the New Jersey Higher Education Purchasing Association (NJHEPA) at Stockton University Atlantic City on Aug. 13.
Stockton is one of 11 colleges in the state that offer working relationships with small businesses, and Angulo told the crowd of more than 100 people attending that state colleges are ready and willing to do business with them.
SPOTLIGHT ON
Managers Complete Leadership in Action Training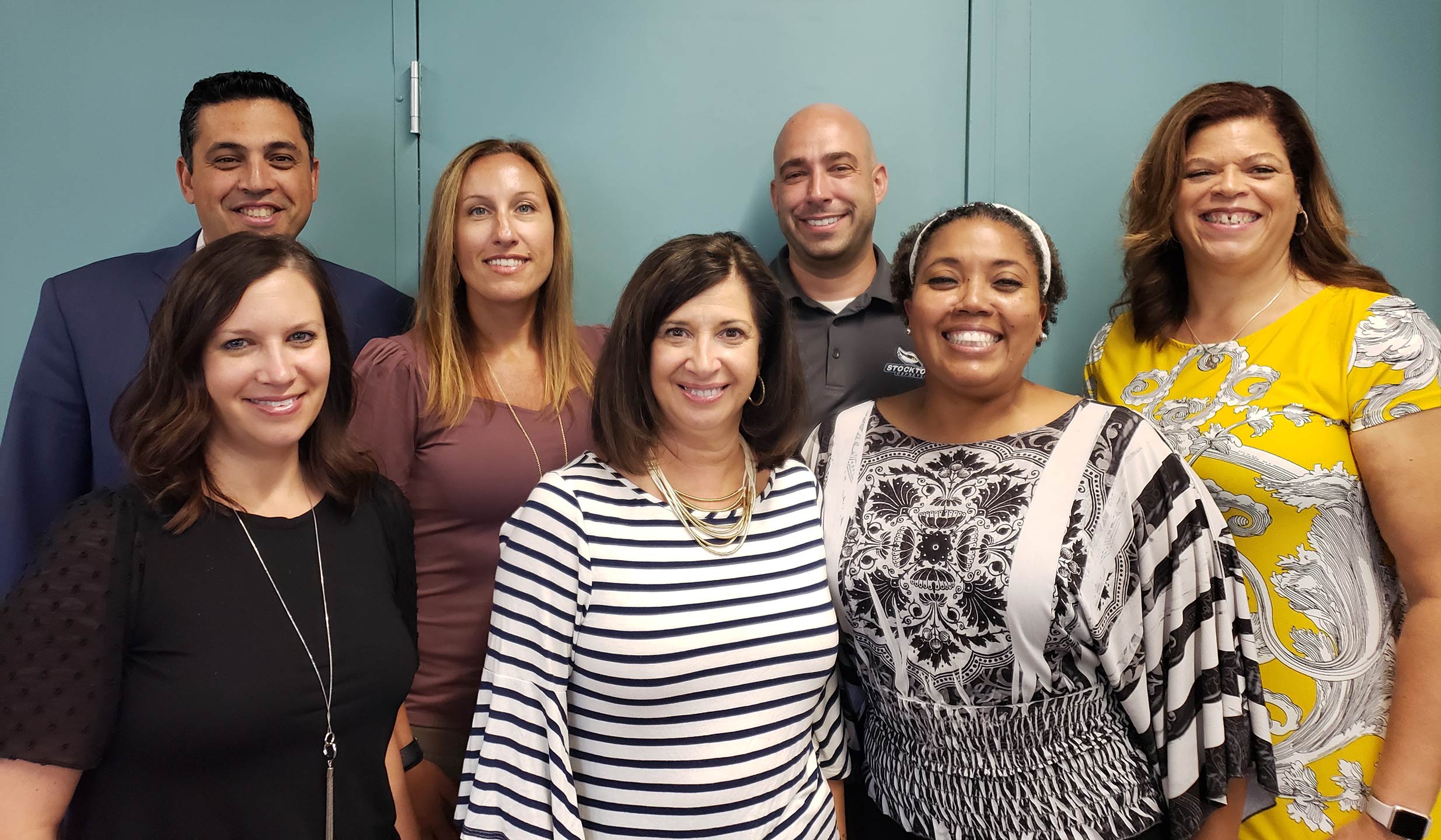 The first cohort in Stockton's Leadership in Action (LIA) program, sponsored by the Office of Human Resources, recently completed their year-long training. Eight managers across departments wrapped up their leadership academy experience that included a deep dive on a variety of leadership competencies, including driving change, influencing others, coaching for peak performance and communicating for leadership success.
Nominated by cabinet members last summer, the cohort includes Marissa Levy, dean of the School of Social and Behavioral Sciences; Ariane Newman, assistant dean of the School of Health Sciences; Marie Ricci, senior executive assistant to the Vice President of Administration & Finance; Chris Connors, associate director of Financial Aid; Haley Baum, assistant dean of students, Stockton Atlantic City; Walead Abdrabouh, director of Information Systems & Business Intelligence; Lolita Treadwell, former deputy chief of staff; and Rhianon Lepree, director of Real Estate.
FRAME-WORTHY:
Ospreys Reach New Heights at 8th Annual Stockton Day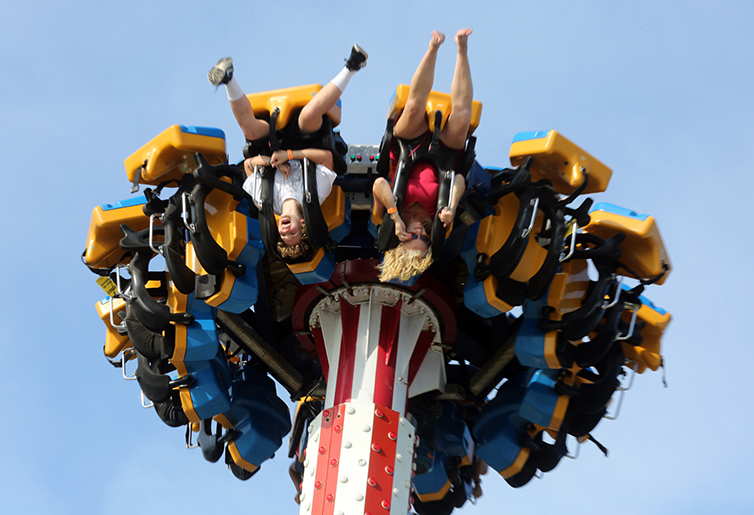 More than 200 Stockton alumni and friends came out for the 8th annual Stockton Day at Steel Pier on Saturday, Aug. 17, to enjoy the company of their fellow Ospreys and the endless attractions on the world-famous Boardwalk in Atlantic City. Highlights included unlimited rides, a DJ and a barbecue.
See more photos from the day here.
WHAT'S TRENDING #STOCKTONU
Instagram Highlight: The final installment of our Summer Special Collection series was posted this week. Check out the entire highlight that talks about the interesting resources Special Collections offers.
OSPREY NOTES
Don't Forget to Renew Vehicle Parking Registration
Everyone is required to register their vehicle(s) for the 2019-20 academic year by Sept. 3. The online system may self-propagate the fields once your license plate has been entered. Please have your vehicle information for reference. For more information about parking, visit https://stockton.edu/parking.
Beachgoers, Be On the Lookout
Heading to the beach this weekend? Keep an eye out for Stockton's banner plane!

The banner will be flying this Saturday from Cape May to Surf City.
Continuing Studies Offers a Variety of Courses this Summer
The University's Office of Continuing Studies is hosting a variety of classes for personal and professional enrichment, ranging from mindfulness and yoga to French and photography this summer. Learn more by visiting stockton.edu/cs.
UPCOMING EVENTS
Tuesday, Aug. 27: Transfer Admissions Day at Manahawkin
Wednesday, Aug. 28: "The Bystander: Then and Now" lecture at Manahawkin
Friday, Sept. 13: NJ Cannabis Career Fair and Business Expo
Tuesday, Sept. 17:Constitution Day 2019
Now-Sunday, Oct. 6: "100 Faces of War," a traveling exhibition from the Smithsonian