Stockton News - Aug. 21, 2020
WHAT WE'RE TALKING ABOUT
Voter Registrations Show Democratic Surge in N.J.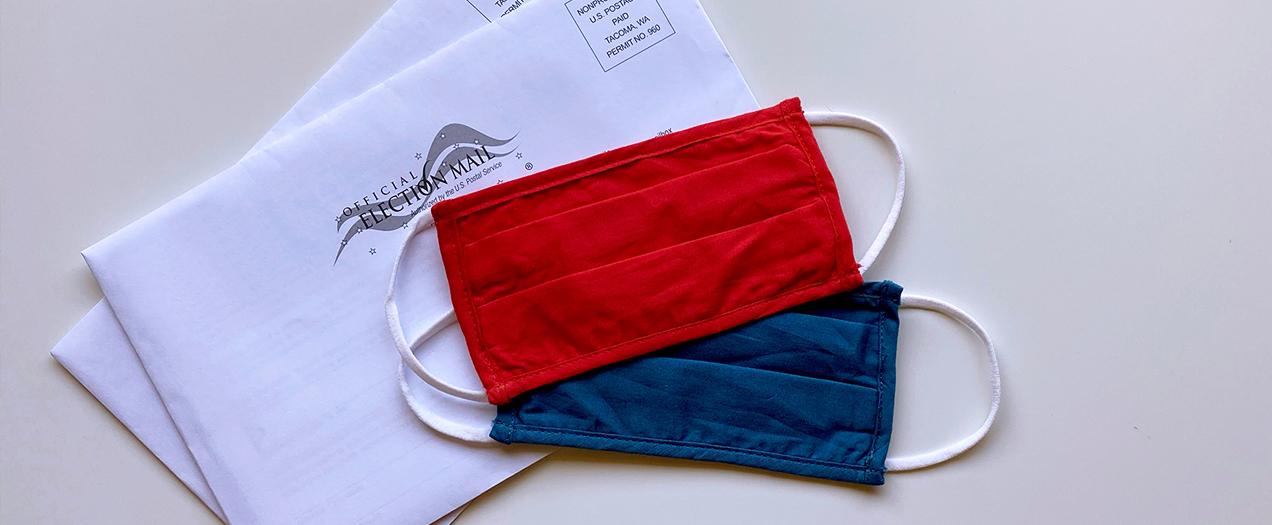 A surge in Democratic Party registration drove huge vote totals in the July 7 primary elections and has made Democrats the largest voting bloc in New Jersey, eclipsing unaffiliated voters, according to an analysis by the William J. Hughes Center for Public Policy at Stockton University.
More Democratic than Republican votes were cast in every congressional district primary in the state, including voting for the 4th District seat long held by veteran Republican Rep. Chris Smith, according to official state election results.
📰 The Press of Atlantic City and InsiderNJ.comfeatured the story.
---
Holocaust Center Workshop an International Success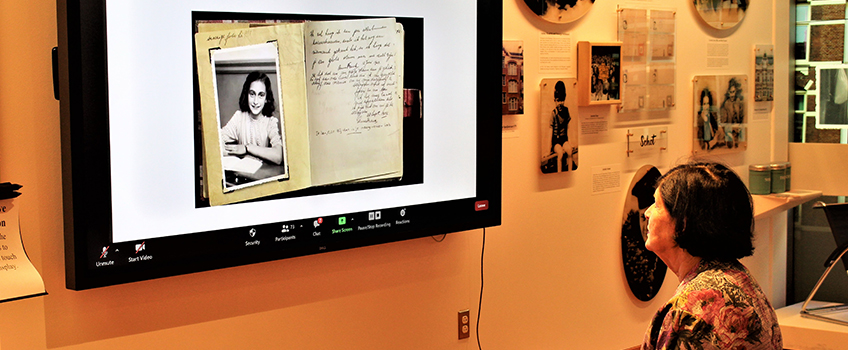 It could not be held in person, but the Third Annual Wally and Lutz Hammerschlag Summer Educator Seminar sponsored by the Sara and Sam Schoffer Holocaust Resource Center at Stockton and the Yad Vashem International School for Holocaust Studies in Israel, expanded its reach to more educators through Zoom.
More than 100 teachers participated in the four-day workshop from Aug. 17-20.
"We usually have about 50 teachers of grades 5-12 attend," said Holocaust Center Executive Director Gail Rosenthal. "This year we have twice as many through Zoom, including one from Paris and one from India. I really appreciate that teachers, who have so much to deal with right now, still took the time to participate and learn more about how to teach the Holocaust to their students digitally as well as in person."
---
👉 In Case You Missed It...
For those who were unable to attend the Return to Campus Update on Thursday, Aug. 20, the recording can be viewed here. In order to access, you will need to sign in with SSO, enter "Stockton" in the box and press continue where you will then be prompted to enter your Stockton portal credentials.
FRAME-WORTHY: TURTALLY EGG-CELLENT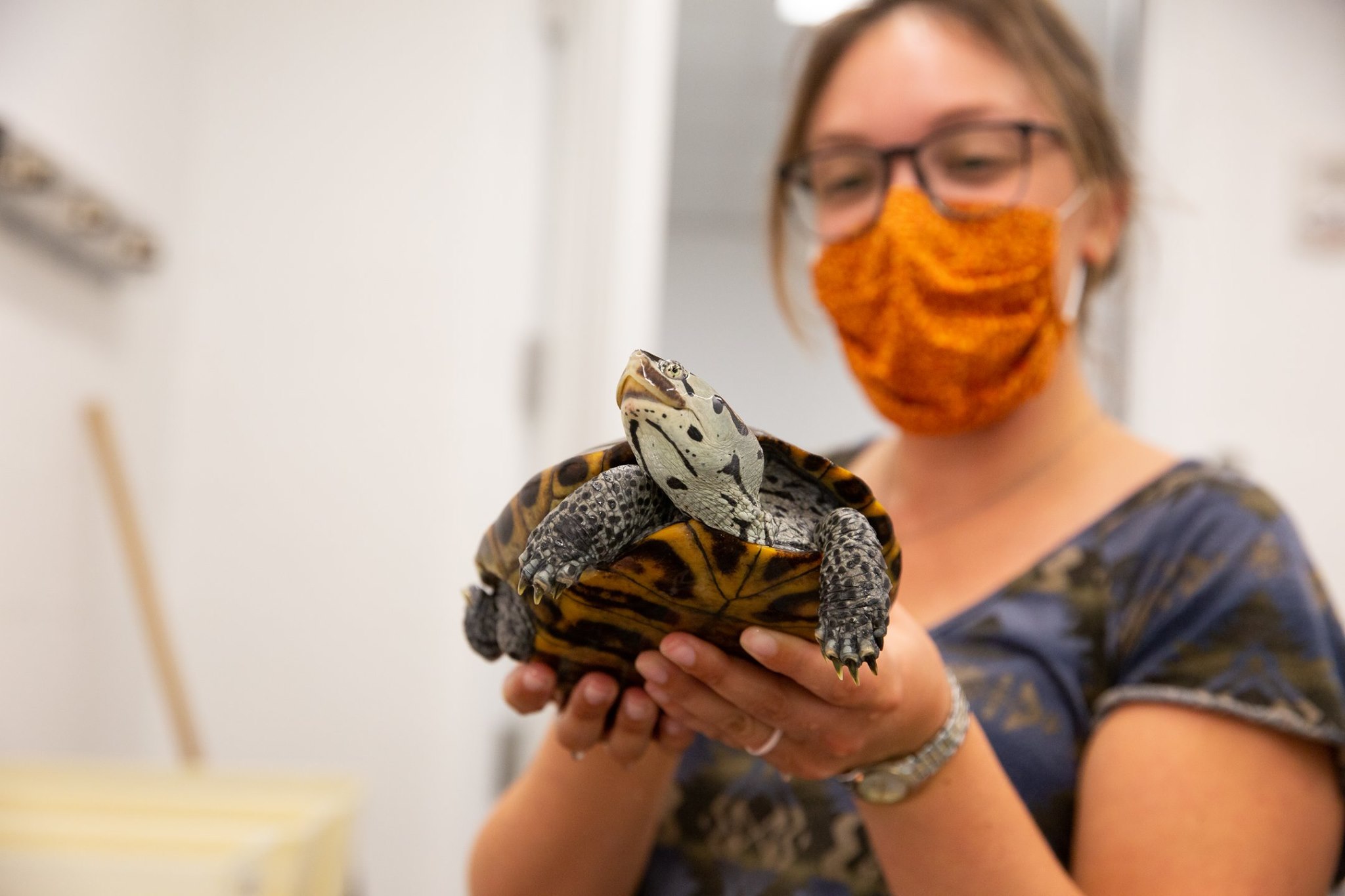 Melissa Laurino, a two-time Stockton graduate who works in the Lab and teaches Biodiversity and Evolution, was at the terrapin's tank when she laid an egg. Laurino retrieved the egg from the water, carefully rinsed it, and took it to an incubator. She noted the date and other details on a label.A Diamondback terrapin missing one of her back legs was delivered to Stockton University's Animal Lab after she was found struggling to dig a nest.
In 60-100 days the egg will hopefully hatch as a female. The baby terrapin's gender is already known because temperature determines terrapin gender. The female terrapins get hit by cars because they cross traffic in search of nesting sites.
WHAT'S TRENDING #STOCKTONU
Facebook: #StocktonVoices It was 56 years ago this week that civil rights activist Fannie Lou Hamer traveled from her home state of Mississippi to Atlantic City, where she and other members of the Mississippi Freedom Democratic Party challenged the all-white delegation representing the state at the 1964 Democratic National Convention.
Twitter: Have you walked the path to the Cedar Bog Bridge yet? It's hard to believe this hidden gem exists right on our Galloway campus, located just steps away from Parking Lot 7! Thanks to @Stockton_Alumni for sharing these beautiful pictures.
Instagram: Here are our top five ways to social distance in the pines and on the beach.
FROM THE SIDELINES:
NJAC & Stockton Announce Changes for Winter Sports
The New Jersey Athletic Conference announced Aug. 12 that due to COVID-19, the conference basketball schedule has been shortened from 18 games to nine games. In addition, the start date for conference play has been pushed back to Jan. 20.
OSPREY NOTES
Don't Forget to Renew Vehicle Parking Registration
🚗 Everyone is required to register their vehicle(s) for the 2020-21 academic year by Sept. 8. The online system may self-propagate the fields once your license plate has been entered. Please have your vehicle information for reference. For more information about parking, visit https://stockton.edu/parking.
Library Open; Offering Curbside Service
📚 The library is now open 9 a.m. to 5 p.m. Monday through Friday. Occupancy is limited and all patrons must wear a mask. Curbside service is also available. Faculty members with questions about any library service should contact the subject specialist for their program.
UPCOMING VIRTUAL EVENTS
Upcoming Events Hosted by the Office of Development and Alumni Relations
Aug. 6-27: Watercolor Classes
Sept. 9-30:SCOSA Online Short Course: Lady Lazarus: Sylvia Plath & Mythmaking