Stockton News - Aug. 20, 2021
WHAT WE'RE TALKING ABOUT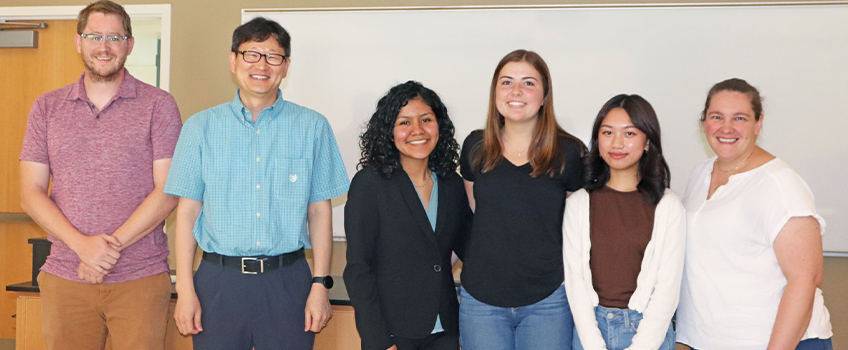 High Schoolers Reap Benefits of STEM Research
Three area high school students spent their summer with Stockton faculty members studying the function of proteins and the fluorescent properties of a known organic molecule, as part of the Research and Engineering Apprenticeship (REAP) at Stockton.
The students presented their findings at the Research and Engineering Apprenticeship Symposium on Aug. 6.
REAP gives rising high school seniors and juniors from underrepresented populations the opportunity to work directly with professors on a STEM (science, technology, engineering and math) project in a safe, supportive and inclusive environment. At the end of their 200 hours of research, students discuss their findings and answer questions from the audience during the symposium.
---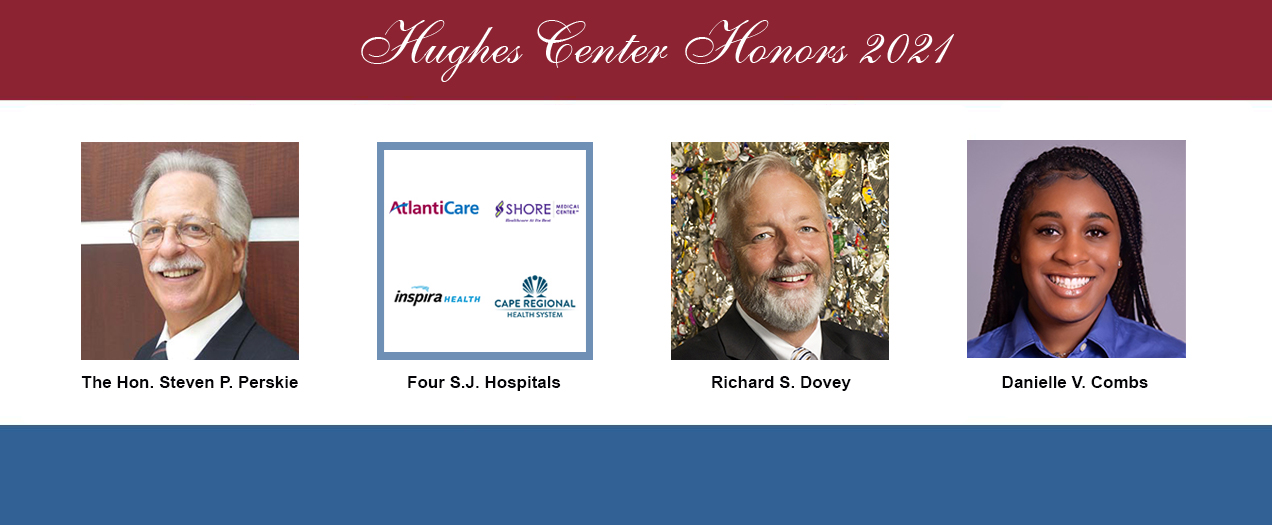 Hughes Center Honors to Recognize Steven P. Perskie
Former Senator, N.J. Casino Control Commission Chair and retired Superior Court Judge the Honorable Steven P. Perskie will receive the Distinguished Lifetime Achievement Award for his contributions to New Jersey public life at the Hughes Center Honors on Nov. 10, 2021.
Other honorees include Richard S. Dovey, president of the Atlantic County Utilities Authority; Danielle Combs, a recent Stockton University graduate; and four South Jersey hospitals being recognized for their efforts in battling the coronavirus pandemic.
STOCKTON UNIVERSITY ATLANTIC CITY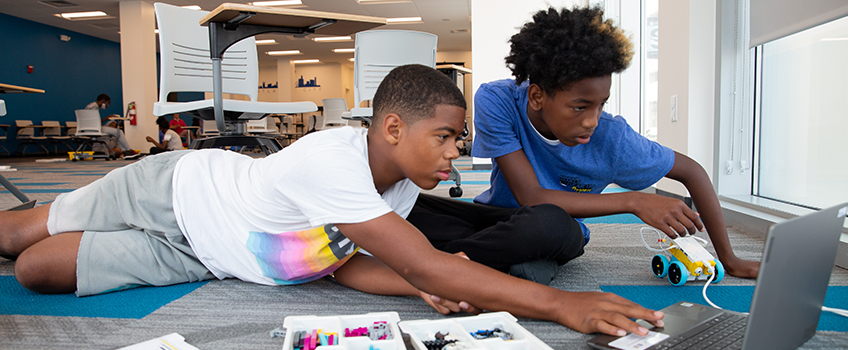 Area Students Set GOALS, GEAR UP for College
Students in the Stockton University GOALS GEAR UP Summer Enrichment Program did not just learn new skills, they also earned to learn and received a stipend to support their academic progress.
The more than 50 students in grades 7-12 programmed robots, examined a very realistic simulated patient at the Stockton Health Sciences Center, and developed business plans as budding entrepreneurs. They even created a GOALS GEAR UP rap, performed at the closing ceremony by Jeremiah Williams and Rasa Arline-Bethea.
SPOTLIGHT ON: LARIDER RUFFIN
WHAT'S TRENDING @ #STOCKTONU
WE'RE HERE TO HELP
Resources Available to Staff, Faculty
OSPREY NOTES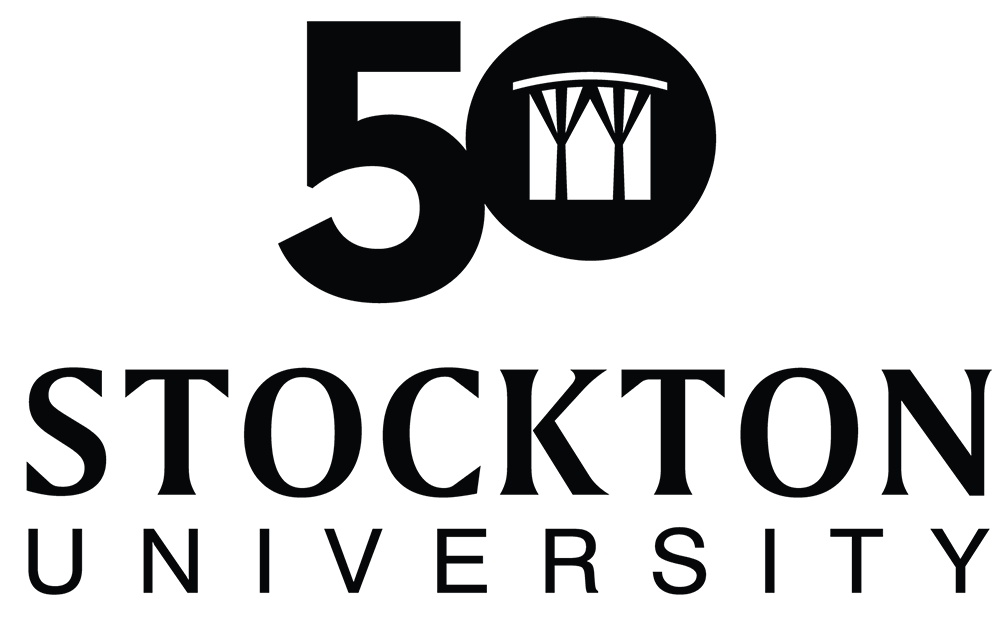 50th Anniversary Branding Available for Use
University Relations and Marketing created branding for the campus community to use in celebration of Stockton's 50th Anniversary. Here you can find 50th logos and PowerPoint templates for download, and email signatures can be found here.
Stockton Faculty Collaborate on Special Issue of Journal
Stockton faculty members Carra Hood, special assistant to Dean of the School of General Studies/tenured associate professor of Writing; Susan Cydis, associate professor of Education - Literacy; Kerri Sowers, associate professor of Health Science; Shelly Meyers, associate professor of Education, and Diane Holtzman, associate professor emerita of Business Studies, Marketing, recently edited a special issue of the journal, "New Directions for Teaching and Learning." The issue focused on Stockton's Essential Learning Outcomes initiative and can be viewed here.
📓 Follett Sponsoring Grade School Supply Drive
Follett is sponsoring a grade school supply drive to benefit William Davies Middle School, Shaner School and the George Hess Educational Complex in Mays Landing. Supplies needed include pens, pencils, highlighters, glue sticks and notebooks. Dropboxes are located inside both campus bookstore locations through the end of September.
Don't Forget to Renew Vehicle Parking Registration
Everyone is required to register their vehicle(s) for the 2021-22 academic year by Sept. 7. The online system may self-propagate the fields once your license plate has been entered. Please have your vehicle information for reference. For more information about parking, visit https://stockton.edu/parking.
UPCOMING EVENTS