Stockton News - Aug. 12, 2022
WHAT WE'RE TALKING ABOUT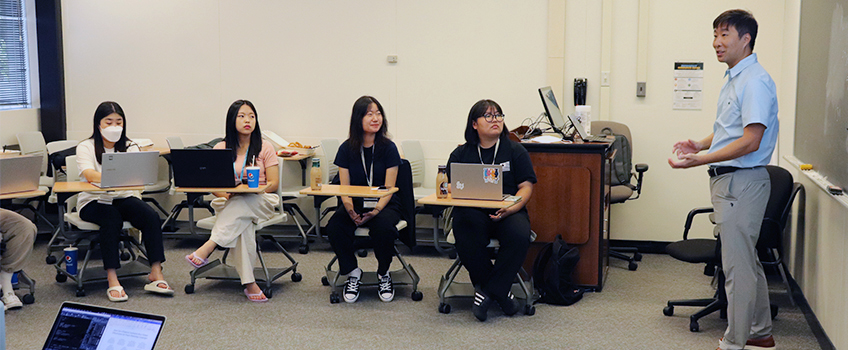 New Exchange Program Brings Korean Students to Campus
Jihoon Yang has been to the United States as part of college exchange programs in the past, but he never had a view of the beach.
Jihoon is one of 11 students from Jeju National University in South Korea who spent three weeks at Stockton as part of the first Summer Software Exchange Program between the schools.
"It's only three weeks. I wish it was longer," the 24-year-old computer education major said. He had previously spent time studying at Purdue University in Indiana, but that school didn't have the famously wide Atlantic City beaches. "The view is really wonderful. I got my shoes all wet. In Korea, the beaches are very different. They are narrow, unlike here. It's really beautiful."
---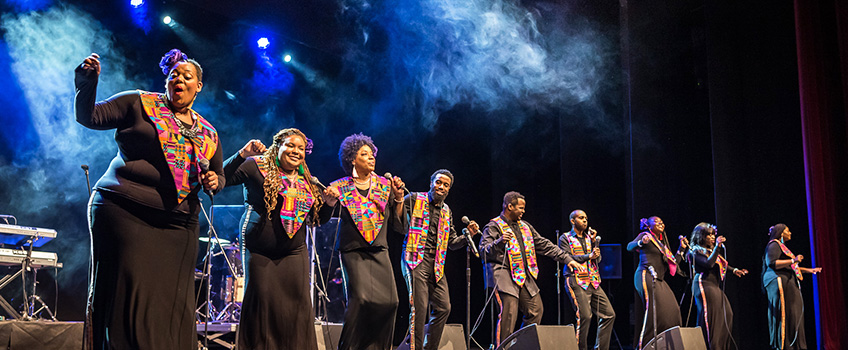 PAC's 2022-23 Season Packed with Diverse Talent
Stockton's Performing Arts Center (PAC) has officially announcedits 2022-23 season. The main stage season will run from early October to the end of April and includes acts ranging from captivating dance and dramatic plays to family entertainment and musicals. The goal in creating the season was to find diverse performances that everyone can enjoy.
"First and foremost, the arts need to be a vehicle for all. The arts are a vital part of our community that help us engage with each other, foster growth and offer a reprieve during difficult times," said Anjanette Christy, the interim director of the PAC. "We felt there were groups in our community that were underrepresented on our stage and in the audience. If we consistently diversify our performances, we will build new audiences and become a place for everyone."
STOCKTON UNIVERSITY ATLANTIC CITY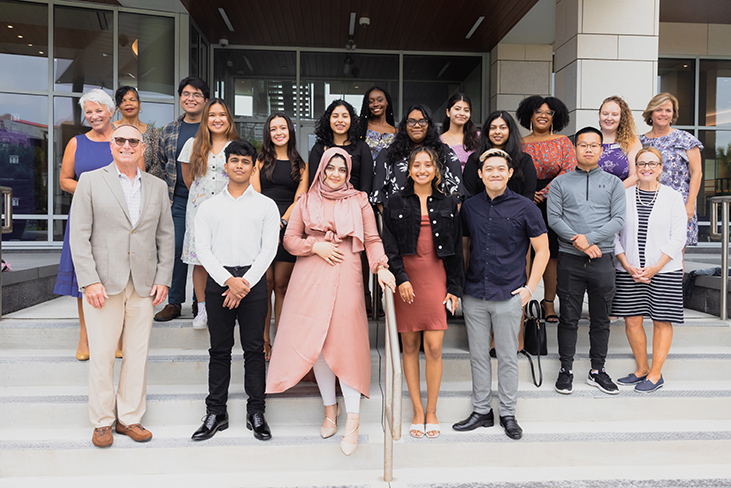 New Engelberg Scholars Highlight Atlantic City's Diversity
Three years ago when Al and Gail Engelberg first donated $1 million to Stockton to create a scholarship program, the couple wanted to make a significant impact on Atlantic City and celebrate its diversity.
In 2022 as the first cohort has graduated, the latest recipients of the Engelberg Leadership Scholarship are a vivid example of the city's melting pot.
The families of Karen Pelaez Moreno (Mexico), Dylan Nhan (Vietnam), Shakila Riaz (Pakistan) and Abu Shahariah (Bangladesh) emigrated from other countries, but they all have a deep desire to give back to their home — Atlantic City.
FRAME-WORTHY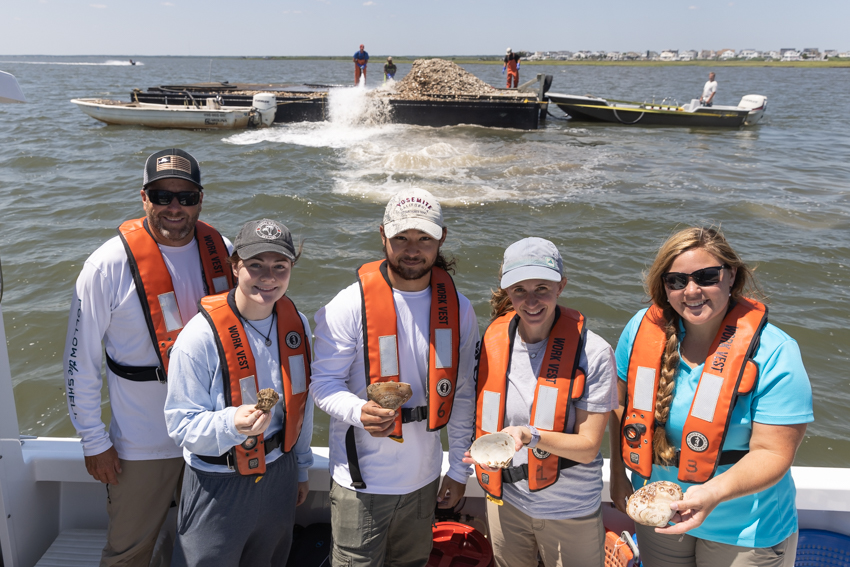 Stockton to Monitor New Mill Creek Oyster Reef
A mound of more than 1,000 bushels of surf clam shells speckled with growing oysters tumbled overboard into the Barnegat Bay as they were sprayed off a barge to form the Mill Creek oyster reef. The new restoration site will be monitoredby the Stockton University Marine Field Station.
Christine Thompson, assistant professor of Marine Science, and students will track the growth and survivorship of the oysters that were planted by Dale Parsons, a fifth-generation oyster farmer of Parsons Seafood in Tuckerton, and how they improve water quality.
"The purpose for this reef is to enhance oyster populations in the Barnegat Bay. It's here for restoration to bring back ecosystem services such as habitat and water quality benefits. It's a sub-tidal reef with everything planted on the bottom, and we will be monitoring it starting this fall," said Thompson.
WHAT'S TRENDING

@ #STOCKTONU

Facebook: Margaret Lewis, professor of Biology and Ethics Officer and Vice President of the Society of Vertebrate Paleontology, talked with Al Jazeera about the impacts of fossils going into private collections.
Instagram: Where did summer take you? 🌎🦅 Elisabeth Mamourian Corona, Dominic Pellegrini, Eva Leaverton and Travis Mears spent 12 days on the trip of a lifetime, exploring the unique cultures and histories of Nicosia and Jerusalem - both cities divided by more than just walls.
Twitter: The fall semester is one month away. Until then, enjoy the summer, Ospreys!
FROM THE SIDELINES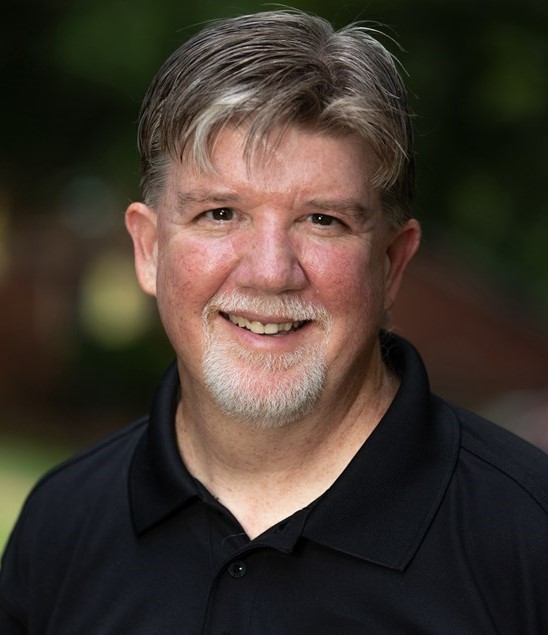 Athletic Director Anthony Berich to Serve on NCAA Rowing Committee
Stockton Director of Athletics & Recreation Anthony Berich has been appointedto serve on the NCAA Division III Rowing Committee for the next two years. Berich's term begins immediately and runs until Aug. 31, 2024. He is replacing a member who retired, and he will be one of six people on the committee.
Berich is beginning his second year as the director of athletics & recreation at Stockton. He arrived last August after three years as the director of athletics at Randolph College (Va.) from 2018-21 and 10 years as the director of athletics & recreation at the University of Pittsburgh-Greensburg from 2008-18. Berich also served as the head men's golf coach at Pitt-Greensburg.
OSPREY NOTES
MSCHE Affirms Stockton Accreditation
Stockton received notice its accreditation has been reaffirmed by the Middle States Commission on Higher Education (MSCHE) following an intensive review of its programs.
The visiting evaluation team, comprised of representatives of peer institutions, issued a report praising Stockton for its commitment to student success and successfully implementing "high-impact practices to develop students' critical thinking skills and social consciousness."
Accreditation by MSCHE is for an 8-year term. It was granted by the association this summer following completion of the regular reaccreditation process, which includes Stockton's self-study report and Middle States' comprehensive evaluation. The process included a virtual visit by a MSCHE evaluation team. The next scheduled review will be in 2029-30.
---
New Wordmark System Announced
University Relations and Marketing is introducing a new wordmark system for the University.
The new wordmarks will eliminate inconsistencies while offering a third tier of branding that will provide the ability for schools and departments to represent specific programs as well as relationships with institutes and centers.
The hierarchal organization will expand functionality of the system by introducing a third tier of branding, pairing schools, programs and institutes.
Primary Logo – the Stockton University official wordmark

Tier 2 – Individual school, division, department or office

Tier 3 – Center, institute, or department within a school or division
Making these minor changes streamlines the design process by consolidating options and eliminates inconsistencies by keeping the tree icon in all wordmarks. Further, the use of a horizontal logo and the centering of type offers greater design consistency across multiple naming conventions.
The new wordmarks are currently being introduced and the changes will take effect on Sept. 1. Departments will not have to replace existing stock. Learn more here.
---
M.A. in Counseling's Annual Report, Post-Grad Data Posted
As per the requirements of the Council for Accreditation of Counseling and Related Educational Programs (CACREP), the Master of Arts in Counseling's annual report and post-graduate data is available for review on the program's website. Any questions or feedback may be directed to Sara Martino, professor of Psychology and program director, at martinos@stockton.edu
UPCOMING EVENTS