Stockton News - Friday, Aug. 9, 2019
WHAT WE'RE TALKING ABOUT
High Schoolers Manipulate Photochemical Reactions, Hydrogels in Summer Apprenticeship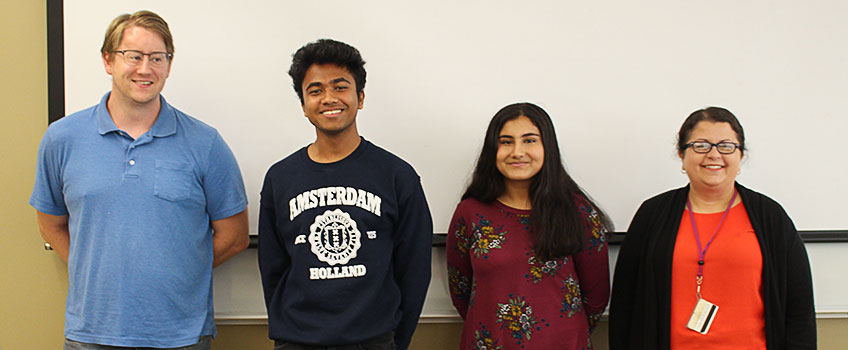 Two Atlantic County high school students became researchers this summer at the second annual Stockton University Research and Engineering Apprenticeship Program (REAP), sponsored by the U.S. Army.
Wahedul Mahedi, a senior at Atlantic City High School from Atlantic City, explored the world of photochemical reactions with his mentor, Assistant Professor of Chemistry Barry Pemberton.
Panchatapa Baul, a senior at Mainland Regional High School from Northfield, learned all about hydrogels from her mentor, Associate Professor of Chemistry Pamela Cohn.
The Press of Atlantic City wrote a feature about the students.
---
Educators Learn How to Teach Holocaust History at Summer Seminar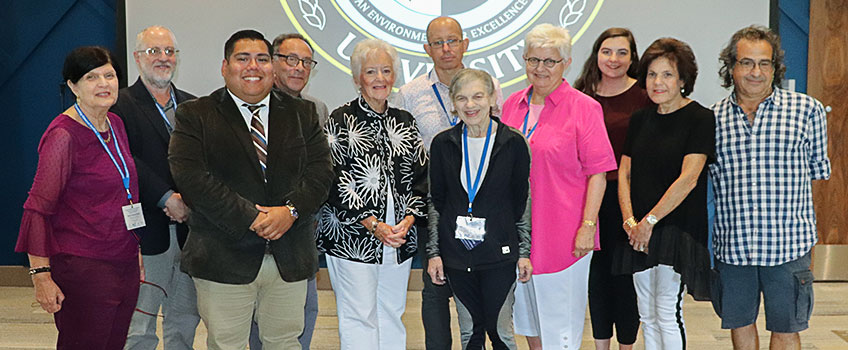 The Holocaust must be taught with sensitivity and thoughtfulness, educators and family members of survivors told more than 60 teachers from around New Jersey at the second bi-annualWally and Lutz Hammerschlag Summer Educator Seminar held at Stockton University Atlantic City July 30-31.
This year's seminar's theme was "Teaching About and from the Holocaust: Relevance for Today in the Classroom." The two-day event is dedicated to helping educators learn how to address the sometimes uncomfortable topics of the Holocaust.
STOCKTON UNIVERSITY ATLANTIC CITY
Catch a Movie Aug. 13 at Stockton University Atlantic City
"Summer Cinema in the City" is hosting its final feature film, Aladdin, at 6 p.m. on Tuesday, Aug. 13, in the Stockton University Atlantic City residential classrooms B119/120. Attendees are asked to bring their Stockton IDs.
SPOTLIGHT ON
Onel Presents Research at International Conferences, Named DSEF Fellow
Naz Onel, assistant professor of Business Studies, presented her research, "Explaining Sustainable Consumption: A Theoretical and Empirical Analysis" in May at the 2019 Academy of Marketing Science (AMS) Conference in Vancouver, British Columbia, Canada. While at the conference, Onel also chaired the session, "Uncertainty and Morality in the Global Marketplace."
"AMS is one of the top marketing conferences in the world that features refereed paper sessions, research-in-progress sessions, panels, and workshops," Onel said. "My paper was chosen after a double-blind peer-review process and it was an honor to present it in one of the most sustainable cities in the world, Vancouver."
Onel also presented her research,"Transforming Business Schools: Education for Environmental Sustainability," (pictured) at the Future of Education International Conference, June 27-28, in Florence, Italy. This conference brought together academics, researchers, practitioners and project managers from all over the world to share findings, expertise and experience about innovative teaching and learning methodologies, through oral presentations and poster sessions. "Our session on Curriculum Development was engaging and informative. I met with a number of scholars from all around the world and had stimulating discussions on evolving practices in higher education," Onel said. "I strongly believe that through research and teaching associated with sustainability, higher education can be redesigned with deliberate institutional evolution and large-scale academic reorganization that will make it possible to tackle some of th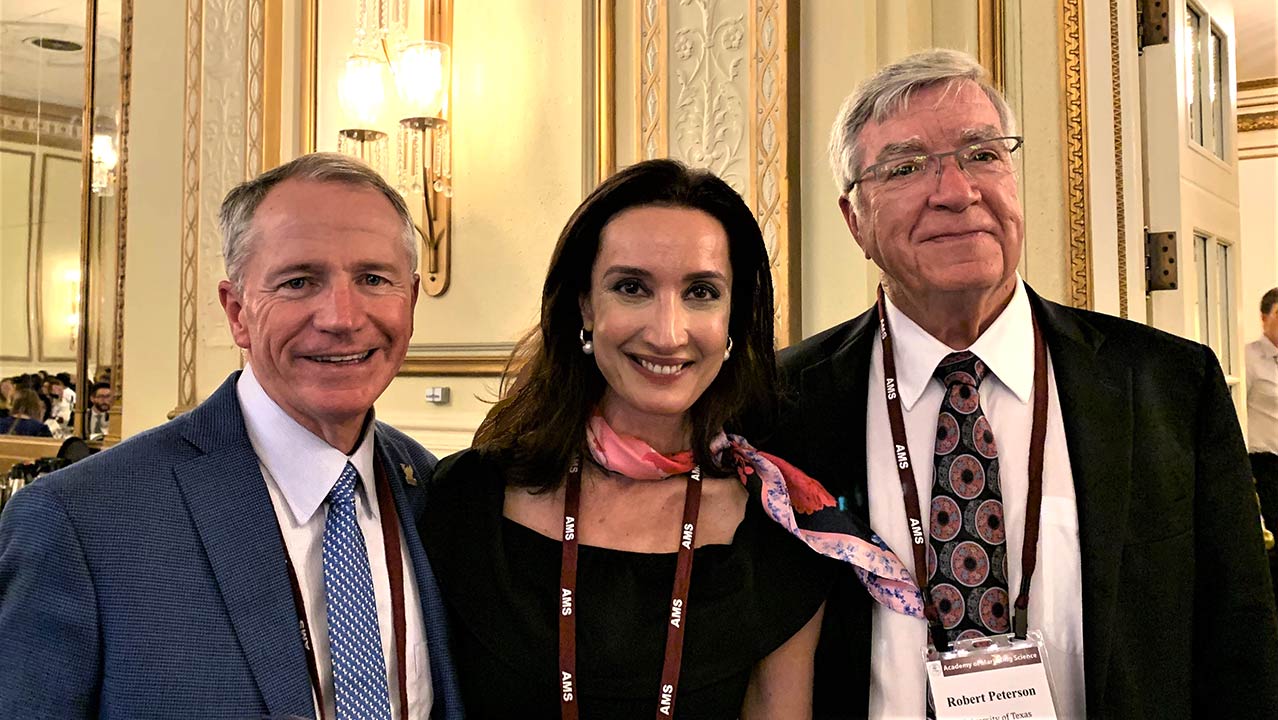 e most intractable challenges of our times. I am proud to be a part of this important evolution and will continue to passionately work on implementing sustainability into Stockton's business education."
In July, Onel was named as one of the DSEF (Direct Selling Education Foundation) Fellows, (pictured right).
"It is an honor to be listed as one of the DSEF Fellows next to many distinguished scholars. I am given a three-year opportunity to work with the Foundation and industry executives to gain deeper insights into different aspects of direct selling business model and related consumer, ethical, and entrepreneurship practices," concluded Onel.
FRAME-WORTHY: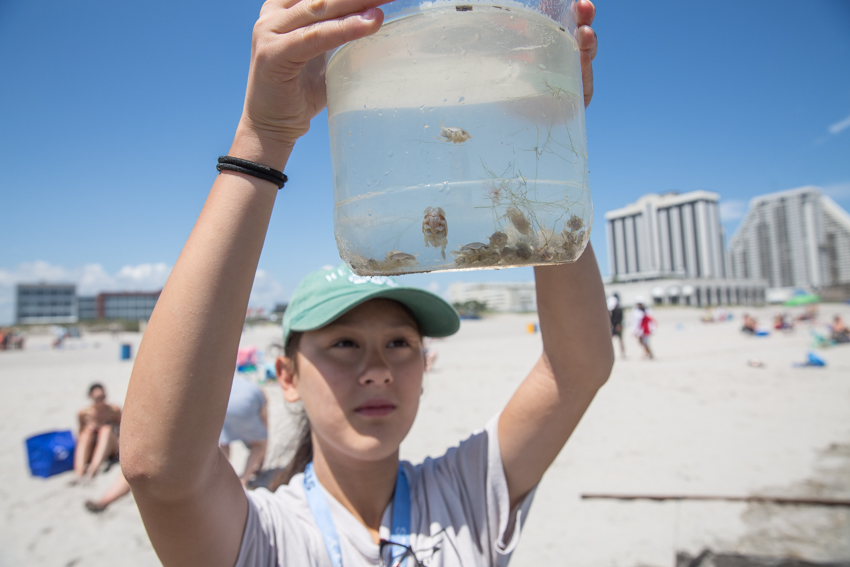 Picture Stockton...Helping Girls Sea a Future in Science
Rising eighth-grade girls spent a week at Stockton University experiencing the sciences from a laboratory setting into the field during the American Association of University Women's (AAUW) Tech Trek camp.The girls' curious minds soaked up information like sponges on the beach during a field trip to Stockton Atlantic City. Campers studied coastal processes and saw the marine creatures that live along the shore.
WHAT'S TRENDING #STOCKTONU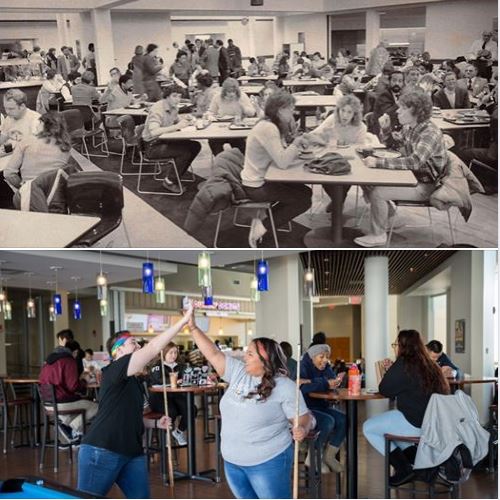 Facebook: #StocktonThenAndNow: Who remembers G-Wing Cafeteria? Pictured are the N-Wing Cafeteria, which is still open today, and the Campus Center Coffeehouse. Today's osprey favorites include Starbucks and Dunkin' on the Galloway campus and Carluccio's Coal Fired Pizza in Atlantic City.
---
Twitter: It's #NationalOysterDay, and we want to thank Hard Rock Hotel & Casino in #AtlanticCity for donating their recycled oyster shells to help the #StocktonU Marine Field Station create more shellfish habitat in the bay with faculty and students.
---
Instagram Highlight: International Transfer student Sam Al Hajjar shares his Washington Internship experience.
OSPREY NOTES

Beachgoers, Be On the Lookout
Heading to the beach this weekend? Keep an eye out for Stockton's banner plane!
The banner will be flying this Sunday from Cape May to Surf City.
Catch a Lecture by a Colleague
Stockton University faculty and staff members will explore topics such as Holocaust denial and the United States naturalization process during the 22nd annual "Salute to Stockton" educational summer lecture series at Shirat Hayam Synagogue in Ventnor, 700 N Swarthmore Ave.
All lectures are free, open to the public, and held 7 p.m. on Fridays as part of the Sabbath services.
Continuing Studies Offers a Variety of Courses this Summer
The University's Office of Continuing Studies is hosting a variety of classes for personal and professional enrichment, ranging from mindfulness and yoga to French and photography this summer. Learn more by visiting stockton.edu/cs.
UNIVERSITY NOTICE
Stockton Police Active Shooter Training Aug. 9
Please be advised that the Stockton University Police Department will stage an emergency response training (Active Shooter) starting at 8 a.m. on Friday, Aug. 9, in Alton Auditorium, Lower B-Wing, and Lower C-Wing. Those areas will be blocked off during training and will only be accessible by law enforcement personnel. The training is scheduled to end at 4 p.m.
UPCOMING EVENTS
Upcoming events hosted by the Office of Development and Alumni Relations
Now-Friday, Aug. 2: "Selection from the Noyes Museum Collection" exhibit
Tuesday, Aug. 27: Transfer Admissions Day at Manahawkin