Stockton News - Friday, Aug. 2, 2019
WHAT WE'RE TALKING ABOUT
Museum Tour an Emotional Visit to the Past
Some watched in awe. Others stared and listened. Some wept.
Fifty participants on a Stockton University trip traveled a few hours up the Parkway on July 23 then journeyed back some 75 years. What they saw and heard was the most comprehensive exhibit dedicated to the history of Auschwitz and its role in the Holocaust ever presented in North America, according to the Museum of Jewish Heritage - A Living Memorial to the Holocaust, in New York City, where it is on display.
---
Stockton Welcomes New Dean of Business School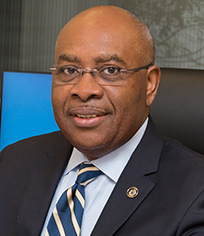 Stockton University's new School of Business DeanAlphonso Ogbuehi has only been at Stockton for a few weeks, but he's already full of energy and ideas to expand the profile of the program, especially at the new Atlantic City Academic Center.
The new dean, who started in July, said he was excited about coming to Stockton from the moment he met President Harvey Kesselman and the staff.
"They had me at hello," he said.
---
'100 Faces of War' Shares Stories of Those Who Served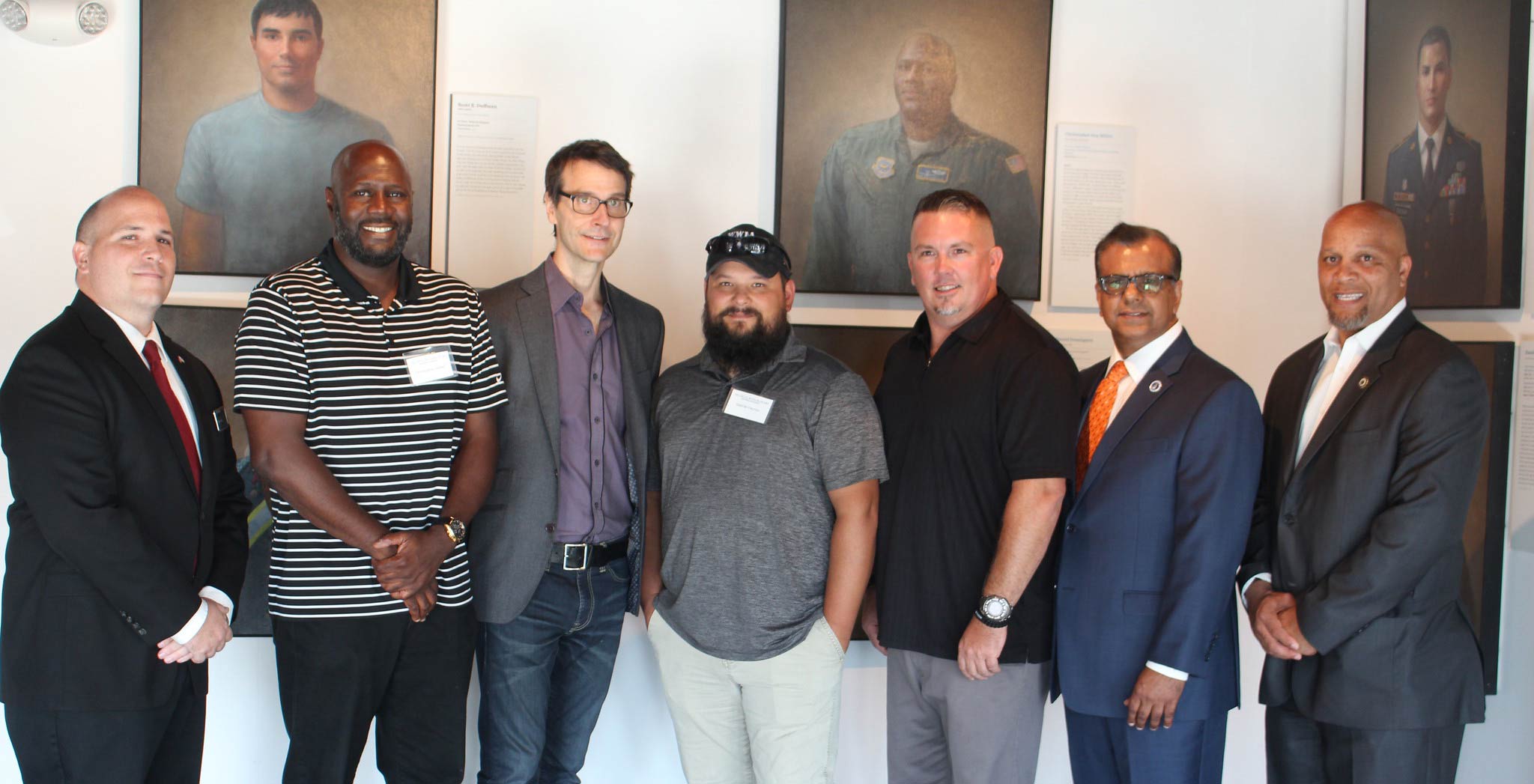 Discussions of war typically focus on the politics, referring to the men and women who serve in generic terms of troops and military.
Boston, Massachusetts artist Matt Mitchell wanted to focus on the people themselves, their stories and the lessons they had to share. Over a period of nine years he painted the portraits of 100 members of the U.S. Military who served in Iraq and Afghanistan.
The Press of Atlantic City featured the exhibit.
STOCKTON UNIVERSITY ATLANTIC CITY
Catch Avengers: Endgame Aug. 6 at Stockton Atlantic City
"Summer Cinema in the City" is featuring Avengers: Endgame at 6 p.m. on Tuesday, Aug. 6, in the Stockton University Atlantic City residential classrooms B119/120. Attendees are asked to bring their Stockton IDs.
SPOTLIGHT ON
Zappile Swims to Second Place in Around the Island Marathon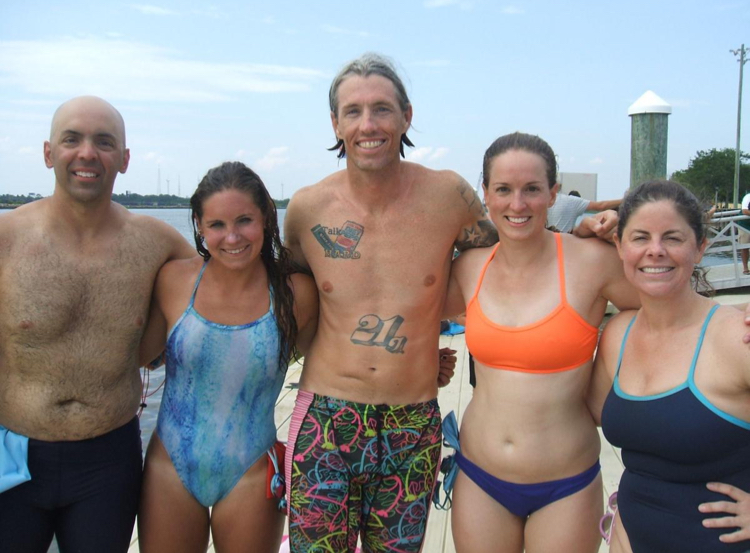 Tina Zappile, associate professor of Political Science at Stockton, submersed herself in quite the challenge recently. On July 14, she swam in the Jim Whelan Open Water Festival, specifically the 54th Around the Island Marathon, for the first time. This festival is an international event that hosts athletes from around the world.
Zappile was on a five-person relay team for the 22.75-mile race that started at the Atlantic City Boat House, swam south to the tip of Longport, circled north on the oceanfront toward Brigantine, cut east through the inlet, and came back down through the back bay to end at the Boat House.
"We each swam four times in rotation, and two of my swims were the Longport/Ocean City inlet and the second half of the Atlantic City/Brigantine inlet and bridge. I also swam in front of our Atlantic City campus," said Zappile. "It was a beautiful day to spend almost 10 hours on the water. My team came in second place for relays with a time of 9:43:07."
Zappile is an avid swimmer and a member of the Ocean City Swim Club and South Jersey Aquatic Club (SJAC) Masters teams, where she practices year-round in the pool and ocean.
She has participated in many swims along the Jersey Shore, including the Ocean City Masters Mile, Atlantic City Pageant Swim, Captain Turner swim in Longport, and Harry Yates Memorial Swim in Atlantic City.
PHOTO: Tina Zappile, far right, pictured with her relay team.
FRAME-WORTHY:
Alumni Find the Fun during Inaugural 'Stockton Day' at Morey's Piers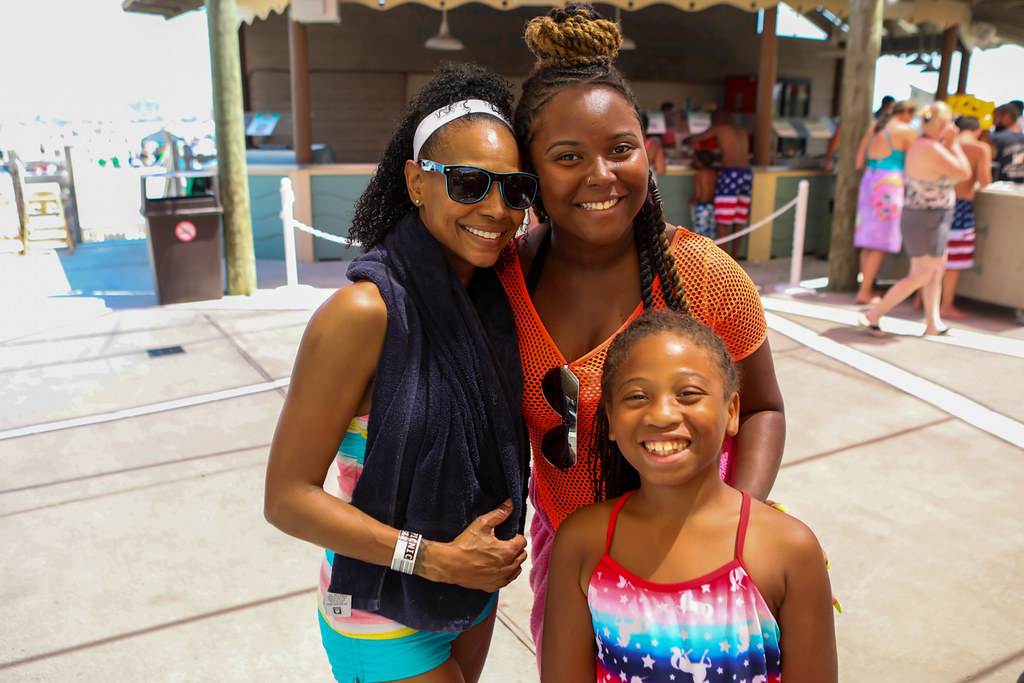 Every summer, Stockton University hosts a series of fun-filled events for alumni and friends to reconnect with the university and each other, and every year they keep getting bigger – yet none have been quite as big as the inaugural "Stockton Day" at Morey's Piers in Wildwood, N.J.
Held on Sunday, July 28, Stockton Day at Morey's Piers saw record-breaking attendance with 566 tickets sold - making it the largest alumni event in the university's history.


WHAT'S TRENDING #STOCKTONU
Twitter:Jamie Oriente of Port Republic is returning to #StocktonU to finish her degree thanks to a $25,000 scholarship from her employer, #chickfila. A crew filmed her on the Galloway campus this week for a video highlighting #remarkablefutures the company is helping create. Go Jamie!
Facebook: #StocktonTBT: The Press of Atlantic City dug deep into the archives to show Stockton through the years. Check out the slideshow.
FROM THE SIDELINES
Stockton Achieves IWLCA Academic Honors
The Stockton University women's lacrosse team and seven of its student-athletes qualified for academic recognition from the Intercollegiate Women's Lacrosse Coaches Association (IWLCA). The Ospreys earned acknowledgement as an IWLCA Zag Sports Academic Honor Squadby registering a team grade point average of 3.0 or higher for the 2018-19 academic year.
'ROLE' CALL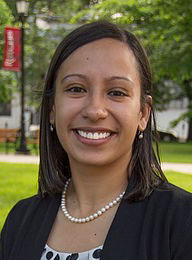 Ana Rodriguez joined Stockton University as the director for Student Transition Programs, effective July 8. Rodriguez, a Camden native and EOF alumna, brings nearly a decade of experience developing student success programs that serve the needs of first-year, transfer, upper-class, first-generation and adult students as an administrator and instructor. Previously, she served in capacities including assistant director of Trio Student Support Services at Rutgers-Camden and assistant director for EOF and adjunct faculty at Saint Peter's University. Most recently, she served as chief of staff at LEAP Academy in Camden, where she provided leadership for the operations and professional development of the nearly 200 educators who served students at LEAP Academy University Charter School.
In her new role at Stockton, Rodriguez will promote inclusive student success and retention from orientation to graduation by providing integrated, intentional programs for first-year, transfer, sophomore, junior, senior and adult students. Her mission is to support the University's strategic priorities of increasing degree completion and closing equity gaps in academic achievement and degree attainment.
Rodriguez completed her doctorate in education at Rutgers University, her masters' degree in Developmental Psychology from Columbia University-Teachers College, and her bachelor's degree in Psychology from Rutgers University-New Brunswick.
---
Nordia Johnson joined Stockton University as the coordinator for Student Transition Programs, effective July 22. In her new role,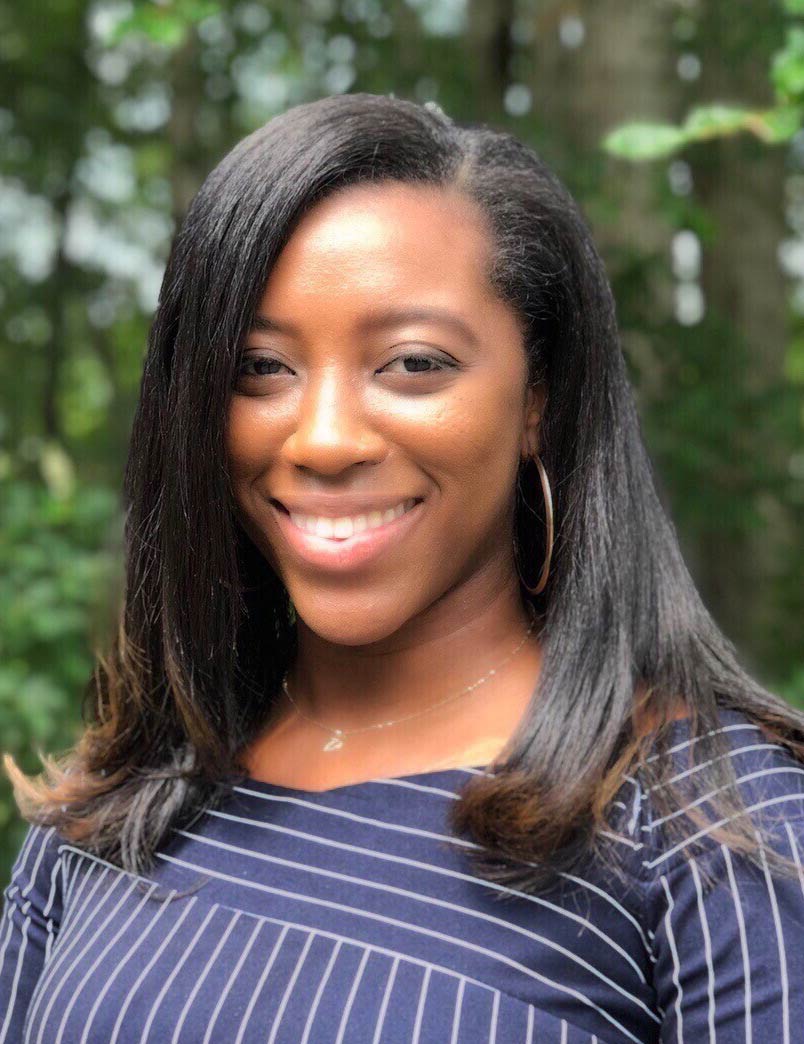 Johnson will develop engagement opportunities for new students including New Student Orientation, Welcome Week programs and other year-long programs to support new students.
Johnson, who is originally from Farmingdale, Long Island, comes to Stockton from Michigan State University, where she completed her M.A. and Ph.D. degrees in Community Psychology. While at Michigan State University, she coordinated orientation and transition programs for undergraduate and graduate students, taught courses in the Psychology Department, and conducted research focused on institutional factors that promote resilience among college women from underrepresented communities. Johnson completed her undergraduate studies at Hofstra University prior to pursuing her graduate studies at Michigan State University. She is a proud alumna of Hofstra University's HEOP/EOP program, fondly known as New Opportunities at Hofstra (NOAH).
OSPREY NOTES

Beachgoers, Be On the Lookout
Heading to the beach this weekend? Keep an eye out for Stockton's banner plane!
The banner will be flying this Sunday from Cape May to Surf City.
Catch a Lecture by a Colleague
Stockton University faculty and staff members will explore topics such as Holocaust denial and the United States naturalization process during the 22nd annual "Salute to Stockton" educational summer lecture series at Shirat Hayam Synagogue in Ventnor, 700 N Swarthmore Ave.
All lectures are free, open to the public, and held 7 p.m. on Fridays as part of the Sabbath services.
Continuing Studies Offers a Variety of Courses this Summer
The University's Office of Continuing Studies is hosting a variety of classes for personal and professional enrichment, ranging from mindfulness and yoga to French and photography this summer. Learn more by visiting stockton.edu/cs.
UPCOMING EVENTS
Upcoming events hosted by the Office of Development and Alumni Relations
Now-Friday, Aug. 2: "Selection from the Noyes Museum Collection" exhibit
Tuesday, Aug. 27: Transfer Admissions Day at Manahawkin
Now-Sunday, Oct. 6: "100 Faces of War," a traveling exhibition from the Smithsonian