Stockton News - April 30, 2021
WHAT WE'RE TALKING ABOUT
Campus Farm Fuels Food Security at Stockton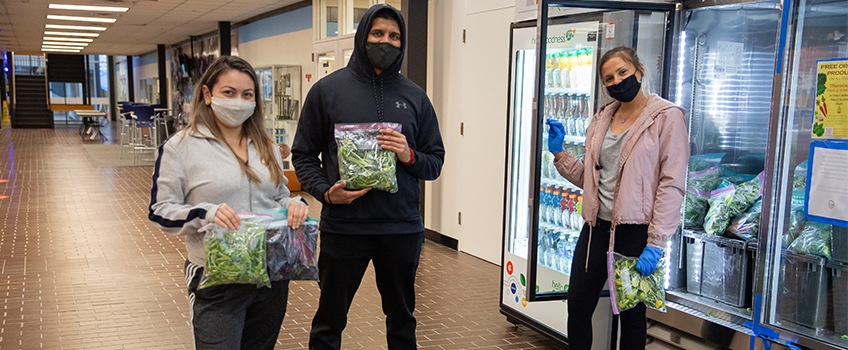 Produce grown on the campus farm fuels the Food Secure Ospreys, a new food security initiative, by adding a sustainable source of nutrition to Stockton University's Food Assistance Program.
Alison Taylor '22, a junior Sustainability major from Bridgewater, N.J., is surrounded by harvest-size salad greens on an early spring morning that feels closer to summer inside the greenhouse. With a weeding rake, she works her way down the rows of kale, chard and lettuces.
---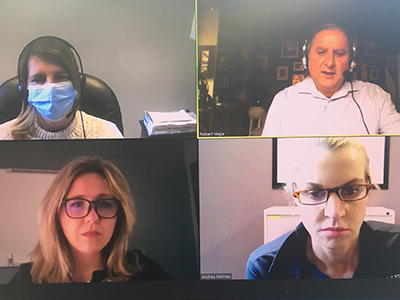 Educators Share Ideas to Grow Cannabis Curriculum
As the cannabis and hemp industries grow, colleges need to create, expand and adapt their curriculum to meet the growing demand for trained professionals, panelists said at the first Cannabis Curriculum Convening hosted by the Cannabis and Hemp Research Initiative at Stockton University (CHRIS) on April 21 and 22.
More than 150 people registered for the event, with a large contingent coming from New York, New Jersey, Chicago and Michigan.
---
Students Present at N.J. Gender Studies Colloquium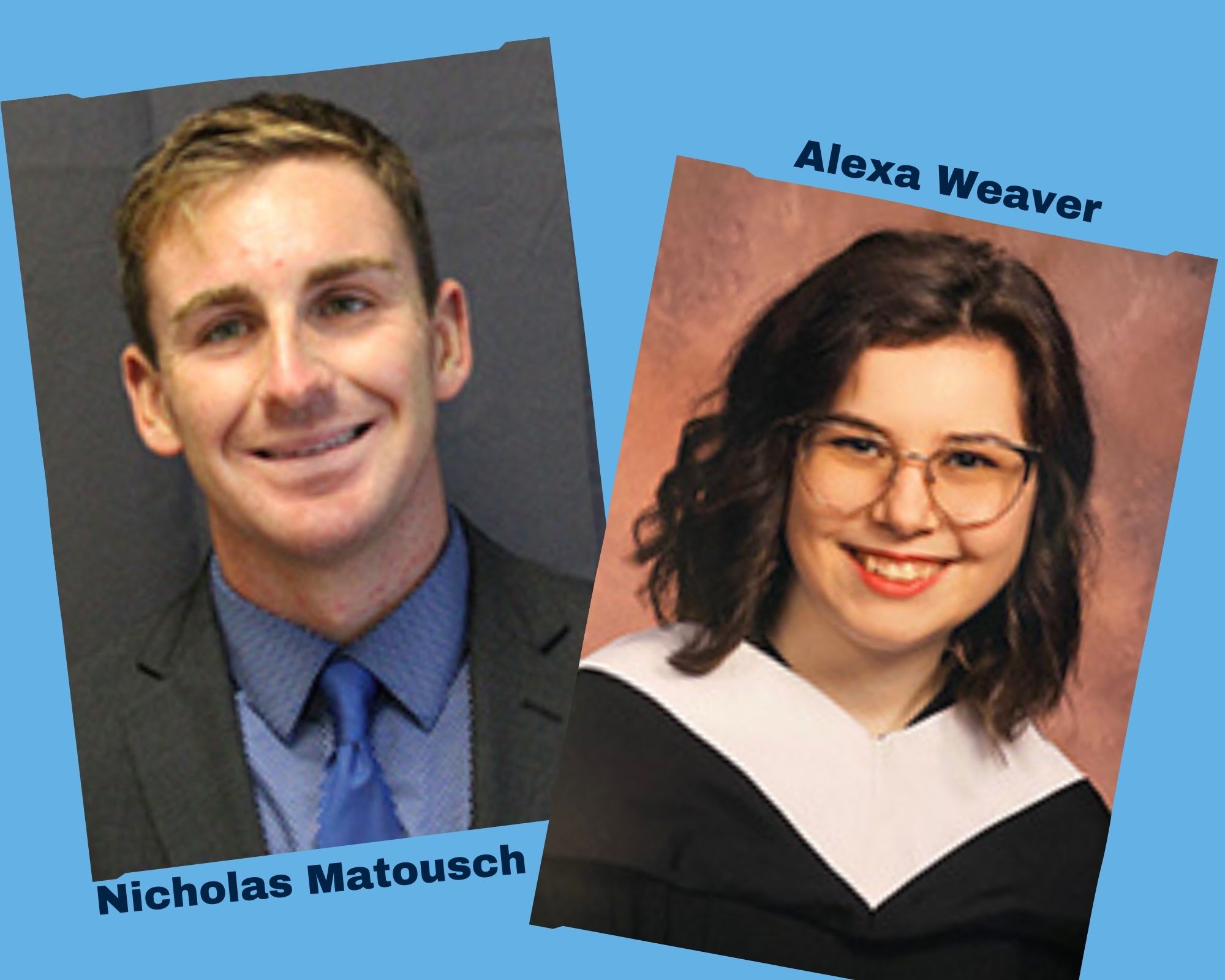 Two Stockton students were chosen to participate in the 17th Annual New Jersey Women's and Gender Studies Colloquium hosted virtually by Drew University on April 9.
Alexa Weaver and Nicholas Matousch, students in Professor of Creative Writing Nathan Long's Literature Senior Seminar, presented and discussed their work on a panel.
Long said students in his class had a choice of writing either a researched literature paper or a long story.
Alexa Weaver chose to write a story titled "Frayed." Nicholas Matousch did a research paper titled "From Grandmom: The Experience and Significance of Grandmothers in Magical Realism."
---
International Hospitality Honor Society Inducts 28 Students
Twenty-eight Hospitality and Tourism Management students at Stockton University were inducted in the Eta Sigma Delta International Hospitality Honor Society in a virtual ceremony April 10 coordinated by Ruth O'Rouke from James Madison University, ESD Board Chair, and Tim Flohr at the University of Memphis.
Keynote speaker Tom Faust, vice president of Sales Margaritaville, Lake Conroe, Texas, spoke to the inductees about the importance of the group's Six Points of Honor.
WE'RE HERE TO HELP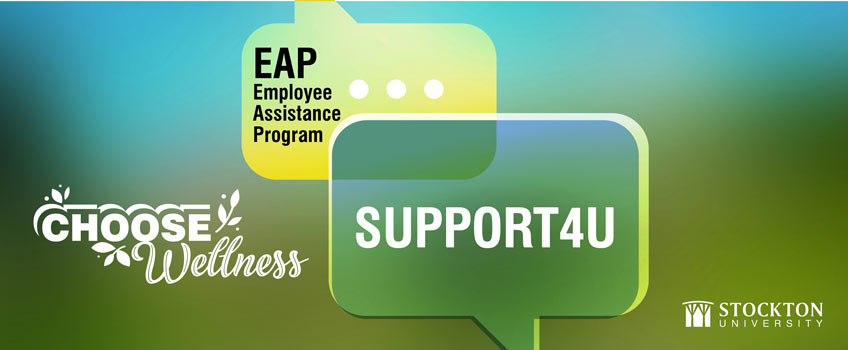 The Deer Oaks Employee Assistance Program (EAP) is a free, confidential benefit that offers "Support4U" AND members of your immediate household. The EAP includes short-term counseling, professional & personal resources, referrals and a wealth of helpful services. For more information and to access the EAP, call 1-866-327-2400 or visit the Human Resources webpage. Check back monthly for the updated newsletters and free webinars that are being offered!
Surveys indicate that as the pandemic drags on, student, faculty and staff stress levels have increased. Is this what you are noticing in yourself, in your students, in others? There are resources and events available to Stockton community members, including training, self-care tips and yoga. "Transitioning to Work and Dealing with Uncertainties" will be held on Zoom on May 21. See how you can Choose Wellness.
🧠 Stockton provides faculty and teaching staff with professional development, training, teaching ideas, resources and individual consultations via the Center for Teaching and Learning Design (CTLD). Visit the CTLD events page for a variety of workshops.
🧪 Stockton is offering FREE COVID-19 testing to students and employees at the Lodge at Lakeside. Go to Stockton University Testing to select a date and time to be tested and register on the Visit-Health portal. Visit Health Care now provides antigen rapid tests, which take 15-20 minutes to receive results. Students and employees may choose that option when they arrive at their appointment.
💉 Faculty, staff and students can check with their local providers and schedule a COVID-19 vaccination appointment. All residents over the age of 16 in New Jersey are eligible to receive the vaccine. The Atlantic County COVID-19 Vaccination Megasite (Atlantic City Convention Center) has walk-in vaccination appointments available from 9 a.m.-4 p.m., today and tomorrow, May 1.
You may voluntarily report if you have been vaccinated. The link is included in the Daily Health Pledge email; personal information remains confidential. A daily report is on the coronavirus website.
📸 If you received your vaccine, you can update your Facebook profile picture with a "Stockton Vaxxed Up" frame. Search "Stockton Vaccine" under the frame options and apply the graphic.
🔴 The New Jersey Civil Service Commission (CSC) has adopted a new, temporary rule which provides eligible State employees in the career, unclassified or Senior Executive Service with two new types of COVID-19 Paid Leave: COVID-19 Sick Leave and COVID-19 Family Leave. For more details and additional FAQs, visit here.
If you have an appointment to be vaccinated during your normal work hours, you do not need to utilize personal sick time. When completing your timesheet you will record these hours under the "CV19SickSelf" code to cover that time. If you use this code, you must submit your vaccine documentation to Joyce Wilson in Human Resources at Joyce.Wilson@stockton.edu. If you have already submitted sick, personal or vacation time for a COVID-19 vaccine appointment, you can submit a payroll recap form through stockton.edu/payroll.
SPOTLIGHT ON: VINCENT CICIRELLO
Cicirello Named Senior Member of Institute of Electrical and Electronics Engineers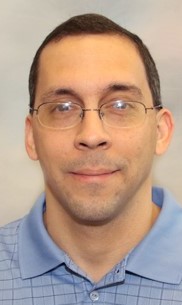 Vincent Cicirello, professor of Computer Science, was recently inducted into Senior Membership status of the Institute of Electrical and Electronics Engineers (IEEE).
Fewer than 8% of the more than 425,000 IEEE members hold this prestigious grade of membership, which recognizes significant professional technical accomplishment.
"In determining that I met the "significant performance" requirement, IEEE's review panel considered all aspects of my professional activity, such as educational activities (course development, program leadership in my role as computer science program coordinator), significant research such as my journal articles and conference papers, as well as my professional service activities (e.g., conference organization, serving on journal editorial boards and on conference program committees, etc)," Cicirello said.
IEEE describes itself as "the world's largest technical professional organization dedicated to advancing technology for the benefit of humanity." It is a professional society of international scope, whose headquarters are in New Jersey. It includes several technical fields, such as computer science, engineering, and other related disciplines.
"When IEEE reviews Senior Member nominations, they look for significant professional performance, which for a faculty member means significant performance in education, research and professional service activities. I feel truly honored to be recognized externally by the IEEE for the things that I do as a computer science professor here at Stockton," Cicirello said.
Rowers Moonstruck During Practice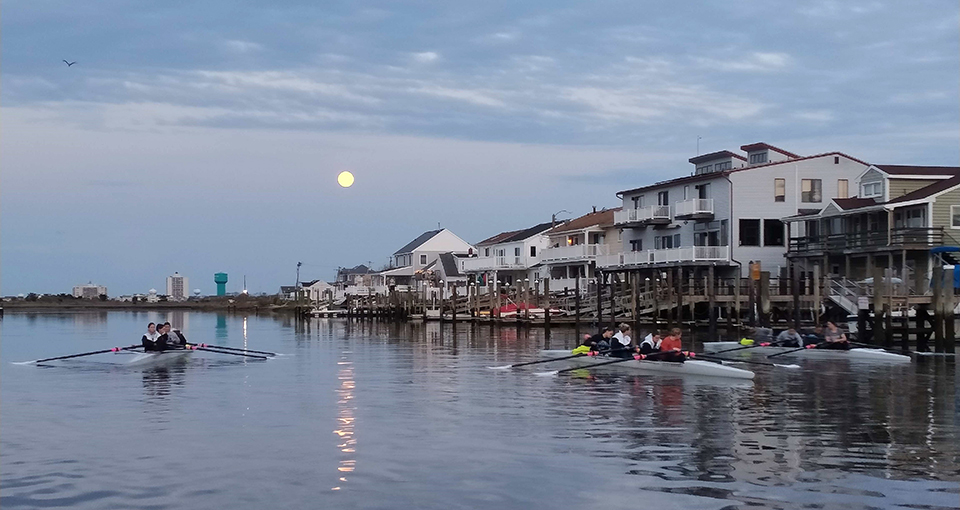 An early morning practice on April 27 came with quite a view for Stockton University Varsity Women's Rowing, the year's first supermoon- the Pink Moon. This April full moon is the first in a "season" of three straight full moon supermoons.
WHAT'S TRENDING @ #STOCKTONU

Facebook: #WildlifeWednesday: How many species of birds can you find in a single day? The Stockton Fish Hawks are competing in the New Jersey Audubon World Series of Birding (WSB) on May 8 to find out.
Twitter: The sun is shining, the weather is warm, schedule your in-person tour.
Instagram: Say hello to our newest Ospreys!
FROM THE SIDELINES
Women's Golf: Stockton Hosts NJCU for Second Time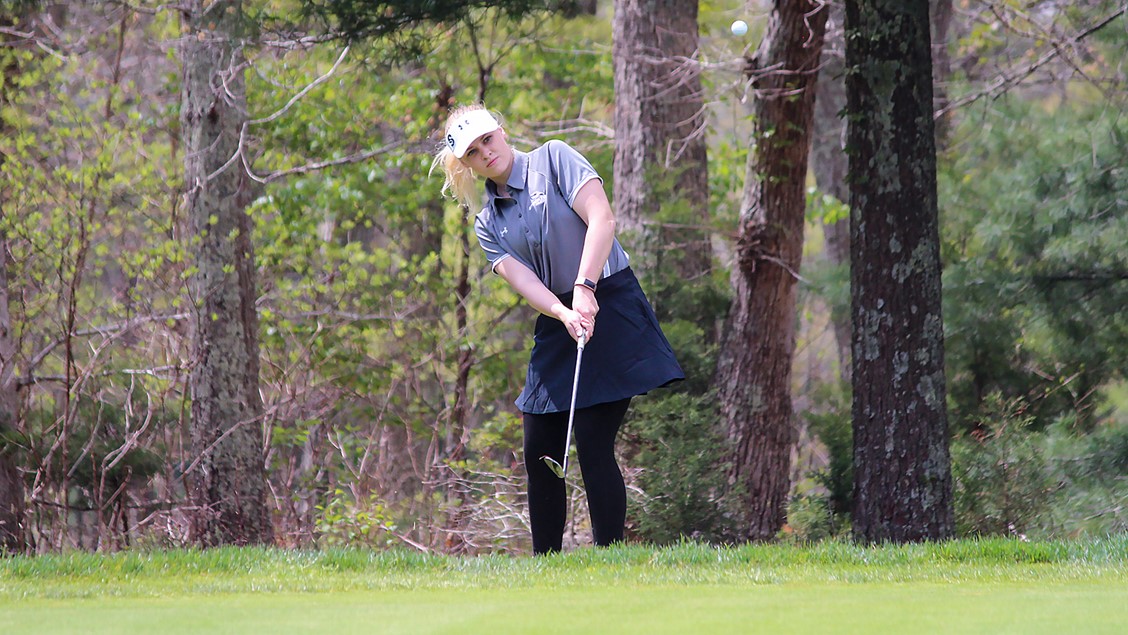 Six days after Stockton University hosted New Jersey City in the first-ever home match for the Ospreys, the teams met again on a different South Jersey course on April 29. The squads played the Pines Course at Seaview Golf Club after tackling Vineyard Golf Club at Renault Winery last week.
📰 In the News: The Press of Atlantic City
---
Women's Rowing: Stockton Posts Best Finish Ever At MARC Championships
Stockton University recorded its best finish ever at the Mid-Atlantic Rowing Conference Championship on April 25 by placing second at the regatta, which was held on Mercer Lake. The Ospreys' previous best was third in the 2019 MARC Championship, which was the last time the conference crowned a champion (2020 canceled due to COVID).
📰 In the News: The Press of Atlantic City, WPG Talk Radio
The team also received votes in a national poll for the first time in school history.
---
Men's Lacrosse: Stockton Ends Regular Season with Win
Stockton University finished up the regular season unbeaten in Colonial States Athletic Conference (CSAC) play with a 29-1 rout of Bryn Athyn on April 28. Luc Swedlund led the team with a nine-point day on five goals and four assists.
⚾️ Catch more athletic news here
OSPREY NOTES
Celebrate Diversity: April Issue of the Stockton CCDIE Digest
Welcome to the April issue of Celebrate Diversity, a publication of the Committee on Campus Diversity and Inclusive Excellence. This issue is the last issue for this academic year. Submissions are still welcome for future issues and can be emailed to Valerie.Hayes@stockton.edu or Kameika.Murphy@stockton.edu.
Read the SCOSA Newsletter
Read the Stockton Center on Successful Aging (SCOSA) May newsletter for interesting upcoming events and newly added programming.
Employee Recognition Day Day Set for May 5
A virtual Employee Recognition Day celebration will be held on Wednesday, May 5, beginning at 10 a.m., to recognize Stockton University's employees who have achieved milestones for their many years of dedicated service. The link to the site will be shared the morning of the event where you can view the recorded remarks and the listing of service award honorees and retirees throughout the day.
UPCOMING EVENTS