Stockton News - April 22, 2022
WHAT WE'RE TALKING ABOUT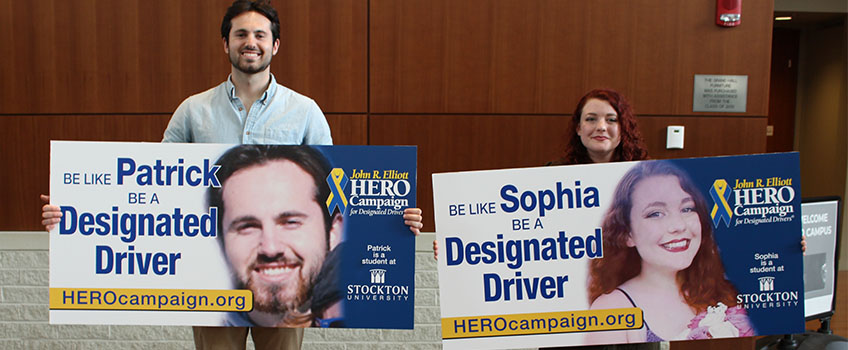 Two Students Named HERO Campaign 'Heroes'
Stockton University students Sophia Bradach and Patrick Moore were named the 2022 Heroes of the Year by the John R. Elliott HERO Campaign for Designated Drivers at a ceremony April 14.
Bradach, a junior Environmental Science major from Point Pleasant, regularly volunteers to be a designated driver and promotes healthy and safe behaviors in her roles as a residential advisor and Wellness Center peer educator at Stockton.
She said she would use her platform as a HERO ambassador to continue educating others. "I feel it is really important to be a designated driver. I see so many students who struggle to find information to make informed decisions about drinking and driving."
📰 In the News: Downbeach.com
---
Stockton Poll: N.J. Residents Support Cannabis Sales; Mixed on Tourism
As legal marijuana sales begin in New Jersey, a majority of adults would welcome dispensaries selling cannabis in their towns, and half would market it as a tourist attraction, according to a Stockton University poll released April 21. But results do vary slightly by region.
Of the 640 state residents sampled in the poll, 56% said they would support dispensaries selling legal recreational marijuana in their towns, while 36% would oppose it and 8% are unsure. The poll was conducted for the William J. Hughes Center for Public Policy at Stockton University.
---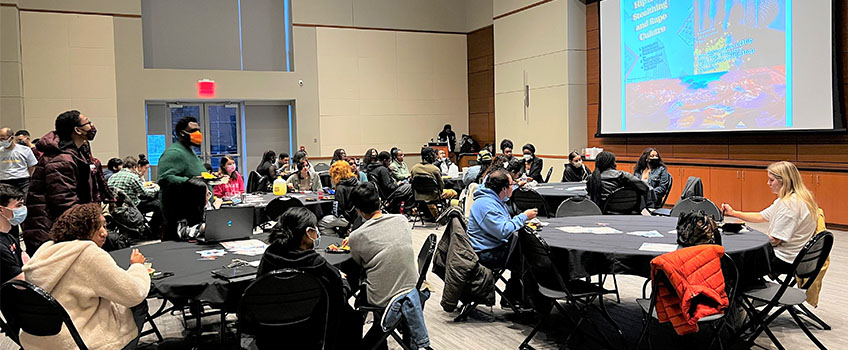 WGSC Reaches More Women of Color With New Programming
Stockton University's Women's, Gender and Sexuality Center (WGSC) is broadening its programming for people of color and finding creative ways to connect with and educate students on interpersonal violence.
The Women's, Gender and Sexuality Center (WGSC) received a $100,000+ GEER II Grant from the State of New Jersey in October to support this initiative, which Laurie Dutton, director of the WGSC, breaks down into three goals: strengthen the WGSC's Victim Advocacy Center by establishing a peer education program to increase awareness of the center and prevention education; increase reporting of interpersonal violence among students of color by 25%; and provide peer-led awareness campaigns on interpersonal violence.
---
School of Business Earns Reaccreditation
Stockton University's School of Business has earned extended accreditation from AACSB (Association to Advance Collegiate Schools of Business) International, a global nonprofit association that maintains the highest standards in business education.
"Every AACSB-accredited school has demonstrated a focus on excellence in all areas, including teaching, research, curricula development, and student learning. The intense peer-review process exemplifies their commitment to quality business education," said Stephanie M. Bryant, executive vice president and chief accreditation officer of AACSB.
STOCKTON UNIVERSITY ATLANTIC CITY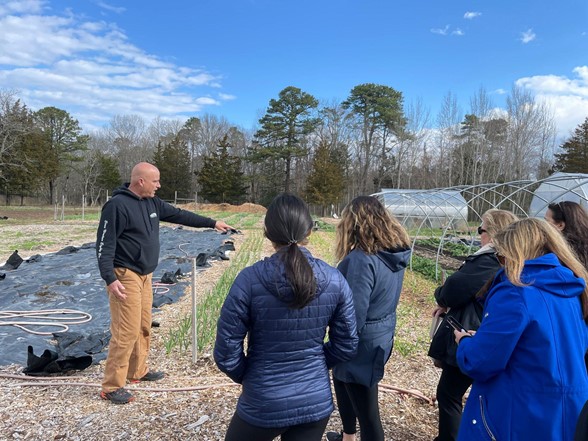 Stockton Partners with Meet AC
A partnership between Stockton University and Meet AC is poised to bring Stockton faculty to the resort to provide lectures and educational workshops for meeting and event professionals at national conventions and meetings.
Meet AC is Atlantic City's destination management organization (DMO) that supports the meetings and conventions industry. These meetings and conferences range from professional organizations, business expos, cultural events, sports tournaments and more.
"As we continue our partnership with Meet AC and their clients, we also will continue to recruit our colleagues here at Stockton to build a diverse menu of skills, talents, academic fields, and interesting places to visit for potential guests," said Diana Strelczyk, assistant director of Continuing Studies.
📰 In the News: New Jersey Business Magazine
WHAT'S TRENDING

@ #STOCKTONU

Facebook: In the 1970s, class registration looked like this! What was the best class you took at Stockton?
Twitter: Sunsets over Lake Fred.
Instagram: It's likely the first place you went on Move-In Day.
FROM THE SIDELINES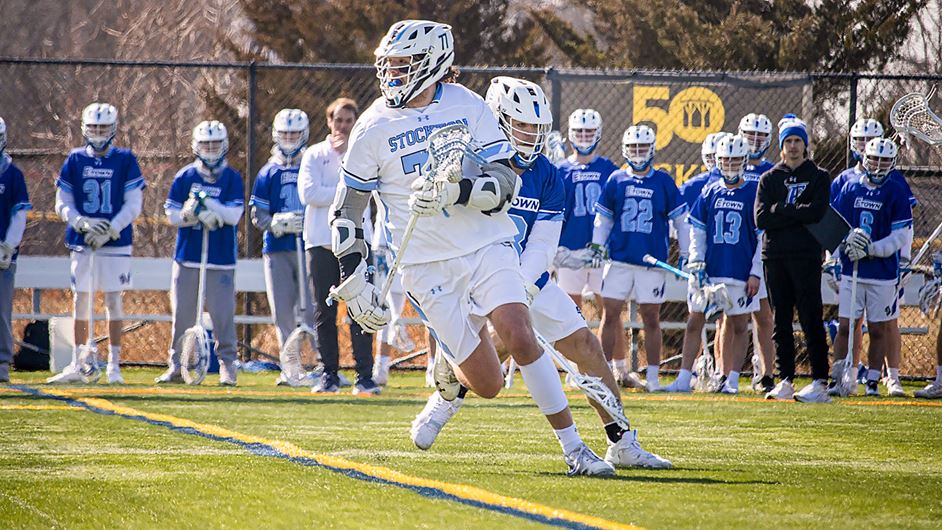 Stockton Wins 7th Straight; Swedlund Becomes All-Time Leading Scorer
Men's Lacrosse: Stockton scored the first eight goals of the April 16 game, and routed Rosemont College by a score of 29-3. Luc Swedlund scored four goals with two assists on the night, and became Stockton's all-time leading scorer, breaking the record of 288 by Nick Bologno (2012-15).
Swedlund wasted no time in getting the record, as he scored the first two goals of the game in the first 1:50 of the match. Connor Albrecht and Brendan McHale followed with tallies for a 4-0 lead.
---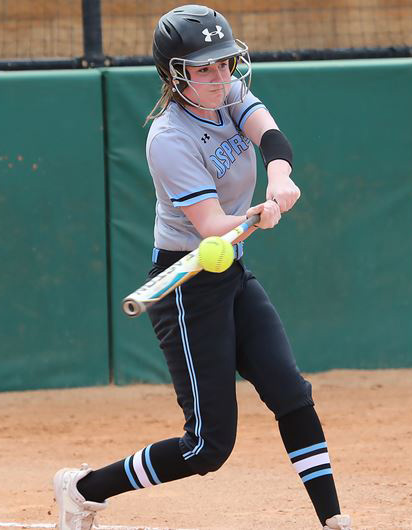 Stockton Sweeps Immaculata; James Gets 100th Career Hit
Women's Softball: Stockton swepta non-conference doubleheader over Immaculata by scores of 9-0 and 10-1 on April 21. Lilly James and Michaela Luyber collected five hits each, with James garnering her 100th career base hit in the first game.
Stockton jumped out early in the first tilt, scoring three times for a quick 3-0 advantage. James led off with a single and advanced to third base on a sacrifice bunt. Rookie Charli Czaczkowski scored James to make it 1-0. Luyber and Megan Dignam singled to load the bases, setting up Nerina Tramp (Blackwood/Highland) who plated two runs for the three-run lead.
---
Stockton Ends Season at Alvernia Spring Invitational
Women's Golf: Stockton concluded its 2021-22 season by finishing seventh in the Alvernia Spring Invitational, which was played in cold, windy and damp conditions on April 19 at Ledge Rock Golf Club. The Ospreys played in 10 events this year, which was the program's third intercollegiate season.
🗓️ View the full schedule of upcoming athletic events here.
WE'RE HERE TO HELP
COVID-19 Information
😁 MASK UPDATE: The University is now mask optional. Faculty may continue to require masks in their classes. KN95 and surgical masks remain available at the Campus Center Information Desk, Wellness Center, Division offices, the library, and off-site Stockton locations. Details are in the Campus Operations FAQ.
💉 BOOSTER REQUIREMENT: Employees are now required to receive a COVID-19 booster dose. Use the Employee tab in the Portal to update your booster status or submit to Joyce.Wilson@stockton.edu in the Office of Human Resources so that your status can be confirmed. Should you have any questions, contact Mamta.Patel@stockton.edu.
💉 VAX UP!: AtlantiCare will hold COVID-19 vaccine clinics in West Quad 103 through May 2. Boosters are available. Details and dates are on the COVID-19 website.
Resources for Faculty and Staff
The Office of Human Resources announced a series of employee training and development opportunities for 2022. Visit here for a calendar of the opportunities available, and here for descriptions of the specific trainings and development offerings.
🧠 Stockton provides faculty and teaching staff with professional development, training, teaching ideas, resources and individual consultations via the Center for Teaching and Learning Design. Upcoming events include: Show Up & Write with FAWN sessions, Rewards and Methods of Successful Planning in Community Engagement, April 27; and Stockton University Leadership Series for New Program Chairs - Exploring Your Career Goals, May 6. Visit here for more offerings and information.
📧 Add Yourself to Stocktalk: Stocktalk is an email discussion forum where Stockton employees are able to share a number of topics including birth announcements and obituaries; scholarly tips, tricks and recommendations; approved survey announcements and faculty/staff book releases. If you would like to join the Stocktalk Distribution Group to receive Stocktalk emails, log into your Outlook account in your web browser and followthese steps located under "Adding/Removing Yourself From Distribution Groups."
OSPREY NOTES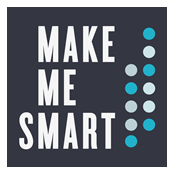 Vijaya Featured Guest on Marketplace Podcast
Ramya M. Vijaya, professor of Economics, was a featured guest on Marketplace's podcast, "Make Me Smart" on April 19. In this episode, "The economic case for taking in refugees," Vijaya spoke about her work on refugee resettlement.
The Marketplace broadcast portfolio is heard by more than 12 million listeners each week on more than 800 public radio stations nationwide.
🎙️ Listen to her entire episode here.
🌼 Celebrate Administrative Professionals Day April 27
The Office of Human Resources invites you to celebrate Administrative Professionals Day from noon-2 p.m., Wednesday, April 27, in the I Wing Gym gallery of the Galloway campus. Refreshments will be provided; vegan and gluten-free options available.
Read the SCOSA May Newsletter
Read the Stockton Center on Successful Aging (SCOSA)'s May newsletter for interesting upcoming events and newly added programming.
NOTICE: 2022 Annual Tuition Hearing
Each year before adopting a tuition and fee schedule, the University is required by New Jersey statute to hold a tuition and fee hearing. The hearing is intended to provide the Board of Trustees with an opportunity to hear the views of the University community.
This year feedback is being solicited via a Qualtrics survey that can be accessed here, now through April 27. Your feedback will help inform fiscal year 2023 budgetary decisions.
---
Stockton Sentiments and Memories . . .
"I remember no matter what building I was in, I could always slip away to study, read, draw, anything I wanted to. Stockton gave me an amazing space to do what I wanted to and needed to.
I remember the first time I went to the Arts and Sciences building. The building is evenly split between the visual arts and the earth sciences, with comfy couches and student and professional artwork throughout the building."
- Patricia Dansby '80
Have a memory you'd like to share in celebration of Stockton's 50th anniversary? Submit it here.
UPCOMING EVENTS