Stockton News - Friday, April 17, 2020
WHAT WE'RE TALKING ABOUT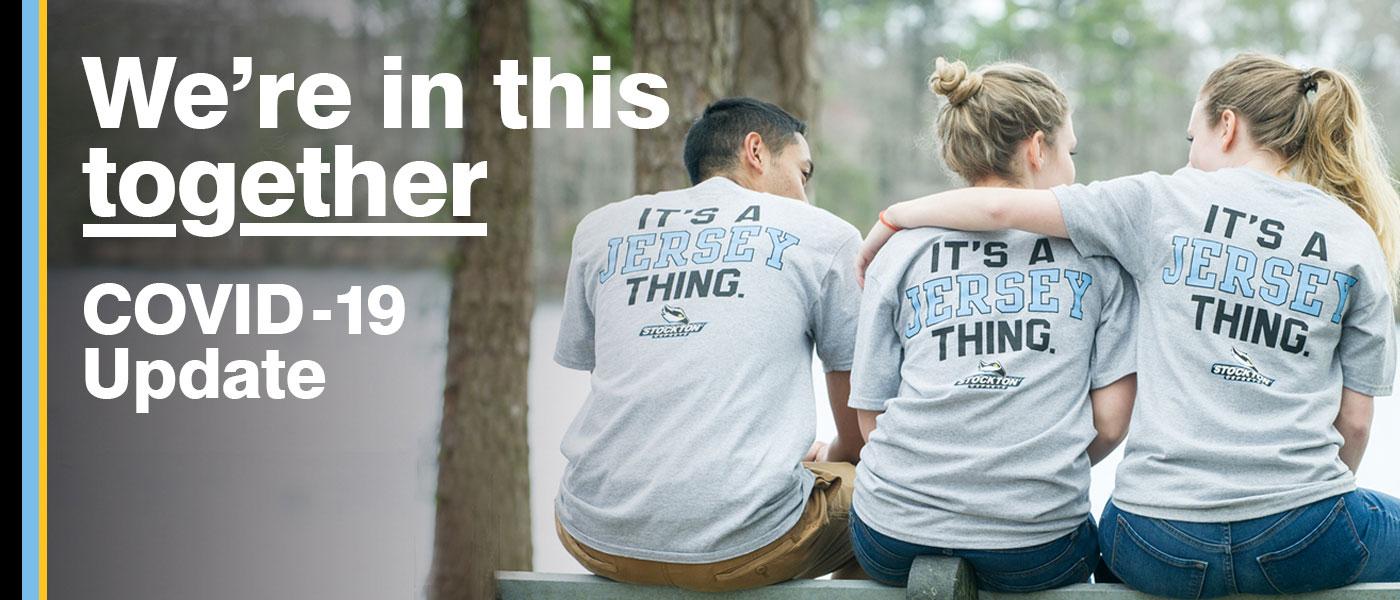 Stockton to Provide Housing to Area Medical Workers
Stockton University is providing temporary housing to medical professionals working at AtlantiCare Regional Medical Centers (ARMC), Mainland and Atlantic City campuses and the Bacharach Institute for Rehabilitation, both in Galloway.
Stockton University President Harvey Kesselman said the offer was made following conversations with Bacharach Board of Governors Vice Chair Roy Goldberg and CEO Richard Kathrins, and AtlantiCare President and CEO Lori Herndon.
The Press of Atlantic City posted about this initiative.
Additionally, housing will be available during the summer in Galloway for approved students only. The Office of Residential Life has posted updated information on its website and emails are being sent to affected students.
Reminder: If you have been tested for COVID-19 in any jurisdiction, please contact Stockton at publicsafety@stockton.edu as soon as possible. You do not need to wait for results. This will greatly assist our efforts in tracking the people in our community who have been impacted.
---
First Lady Threads with a Purpose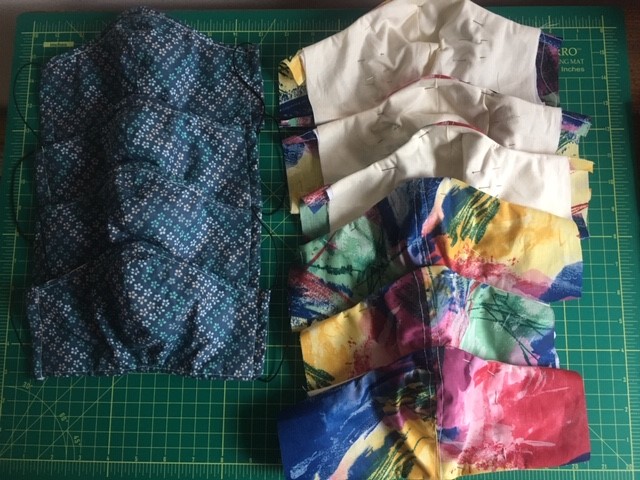 First Lady Lynne Kesselman decided to take her time in quarantine, like many have, to help others and give back during the pandemic. She got inspired after seeing Philadelphia-based Boathouse Sports shift their focus from creating sports apparel to outfitting medical professionals.
"If they can do that, then what can I do?" Kesselman said.
She learned her longtime friend and neighbor who is also an AtlantiCare nurse and supervisor was sewing masks, so she joined the effort.
Kesselman had not sewn in mass production for some time, but that did not stop her. A month later, and she has created four dozen masks for AtlantiCare health care professionals. She also has recruited other friends that help in different ways, whether it's cutting fabric or topstitching. They worked with several prototypes before finding the right one. Currently they're making the cone-style masks, which have openings for health care workers to insert their own filters. The next batch will be a pleated model that also can accommodate a filter.
Besides being efficient, the masks are made from beautiful-looking fabrics. Kesselman may explore creating masks specific to pediatric care in the future. The challenge is finding elastic, but the fabrics can be bought online.
"It's created a sense of community in a time of isolation. And it's fun and helping others," she said. "I think it's just really great that everybody's doing anything and everything that they can to be helpful to those that need it the most right now."
Kesselman will also be sewing masks for the Stockton Food Pantry so students can safely access this important resource.
---
Correction: In the April 9, 2020 edition of Stockton News, student Summer Forte was incorrectly identified as Ashley Berenato.
WE'RE HERE TO HELP
Resources Available to Staff, Faculty During COVID-19
There are many resources and best practices being made available to staff and faculty working remotely that can be found by visiting Instructional Technology's website. Tips for online course instruction can be found here.
The Office of Human Resources offers online Training Options for Stockton Employees. In case you missed it, this week's online training spotlight focused on Communication Styles and Emotional Intelligence eLearning opportunities through the Employee Assistance Program linked at Emotional Intelligence for Success, Effective Communication and Communication Skills for Collaboration. They are available using Adobe Flash and work best with Internet Explorer 11 and Mozilla Firefox.
Reminder: Stockton is seeking feedback from staff on their experiences working at home. A very short survey from Human Resources was emailed to staff on Monday and Thursday and must be completed by close of business Friday, April 17.
The Office of University Relations and Marketing has created a file of templates for Stockton Zoom backgrounds that can be downloaded from the URM website. They include scenes of the campus, Lake Fred, and the Campus Center as well as the Osprey and Stockton logos.
Stockton News invites faculty and staff to share any tips & tricks for working and teaching remotely and your stories on your experiences operating remotely. Please share by emailing UniversityRelations@stockton.edu.
SPOTLIGHT ON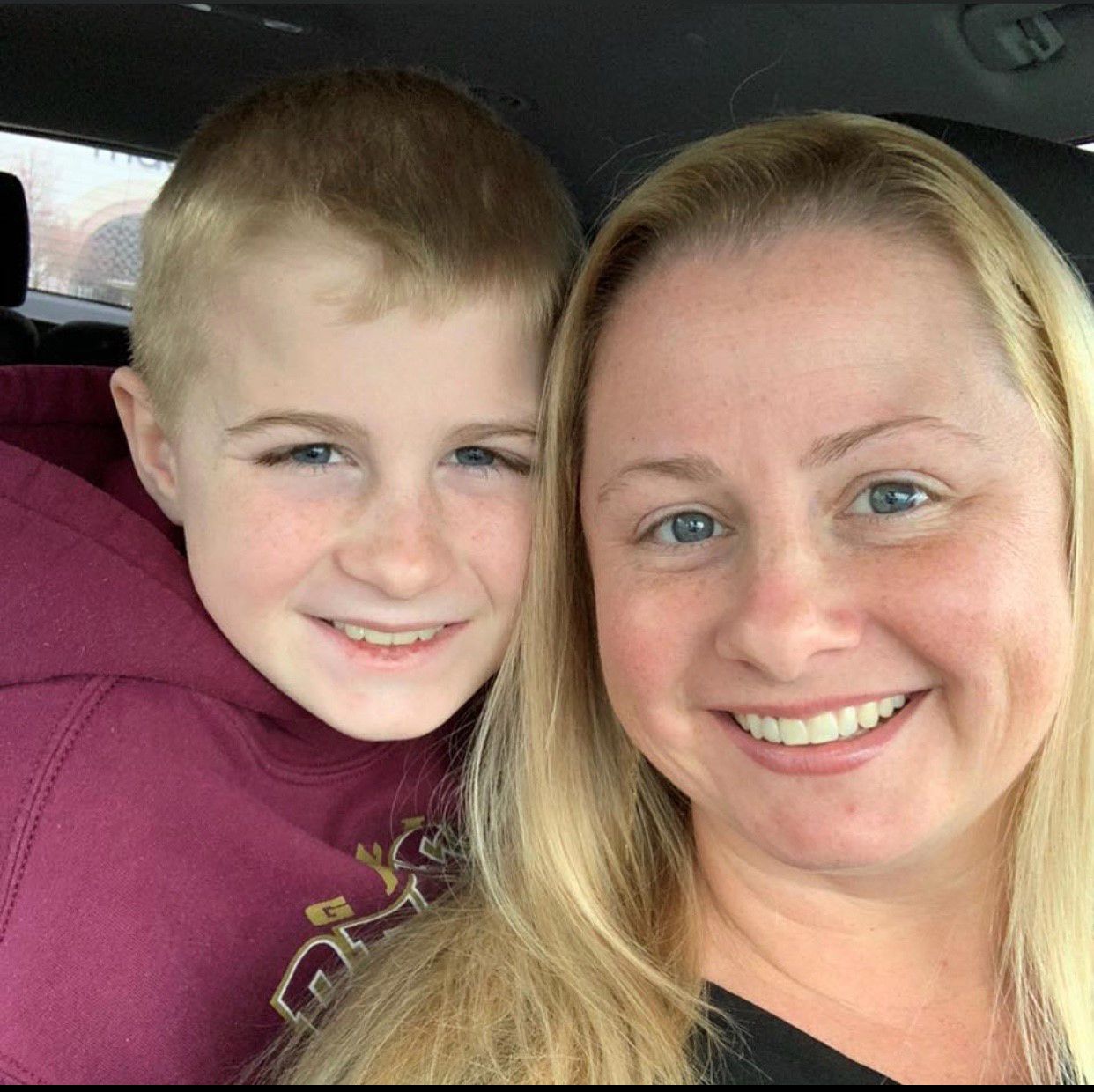 Kern Helps Feed Frontliners While Supporting Small Businesses
While so many people struggle to figure out their "new normals," there is one language we all speak- and that is "food." Food brings us together during times of joy, and times of crisis. Kelly Kern of Galloway is helping bring foodto those out on the front lines during the COVID-19 pandemic, while also supporting local businesses who are adapting to their new norms, as well.
Kern, who has worked at Stockton for nine years, is the assistant to the vice president of Facilities & Operations. When the quickly evolving COVID-19 situation began to impact the community, Kern's idea began to take shape, and evolved rapidly. When she is not at work, Kern is fielding donations that support meals from local businesses. She then delivers the meals to first responders and health care workers in the area.
PHOTO: Kern with her son, Jordan.
The Press of Atlantic City featured the story.
FRAME-WORTHY
✨ Shining Through Uncertainty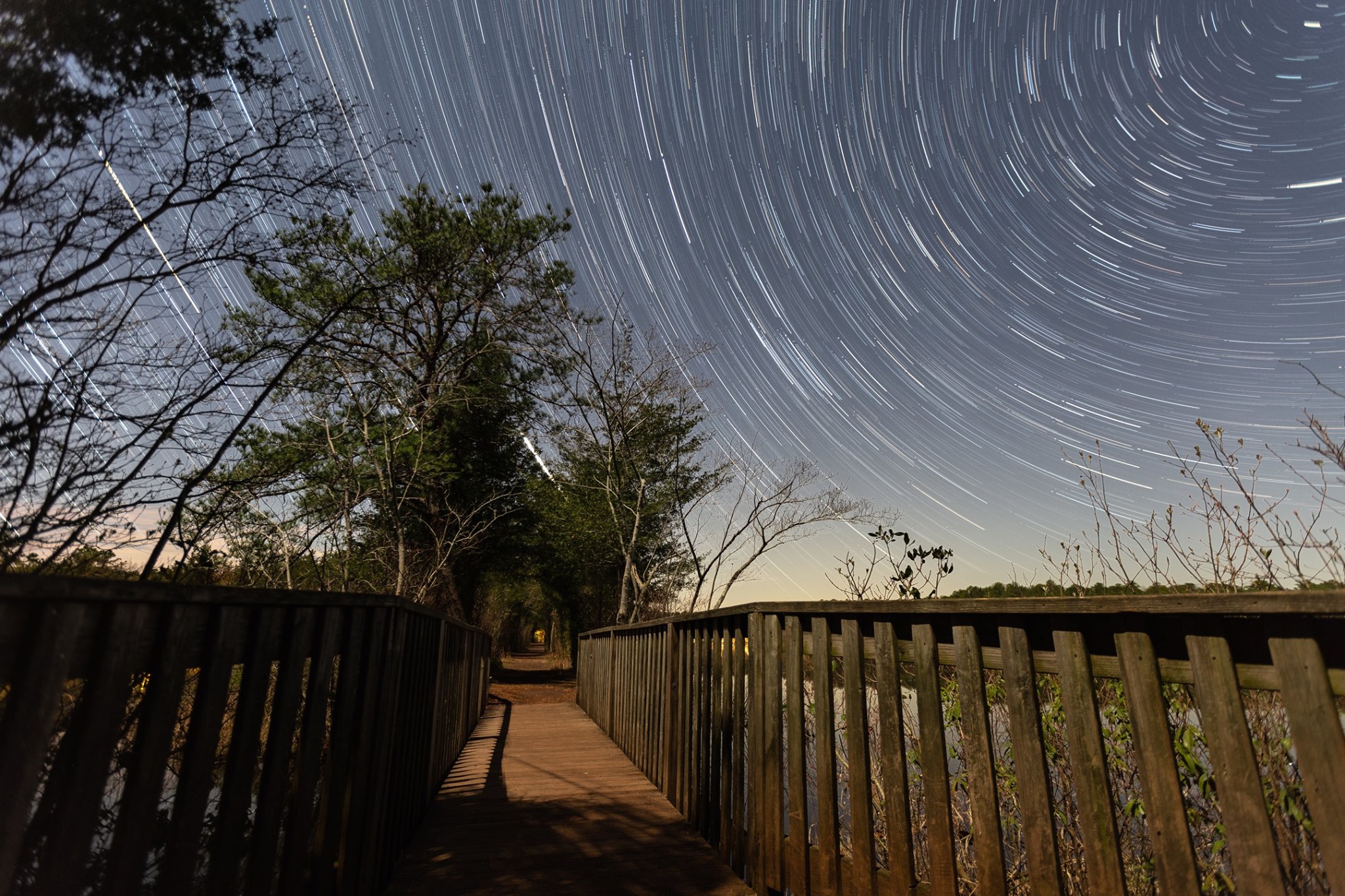 When words fall short, nature fills in the blanks. As we all face our own uncertainties and hardships, there is one thing we can count on: a Stockton Osprey always shines bright.
This star trail photo was captured in March at the Galloway campus by University Relations and Marketing's Susan Allen.
Love it? You can download it for a Zoom background here.
WHAT'S TRENDING #STOCKTONU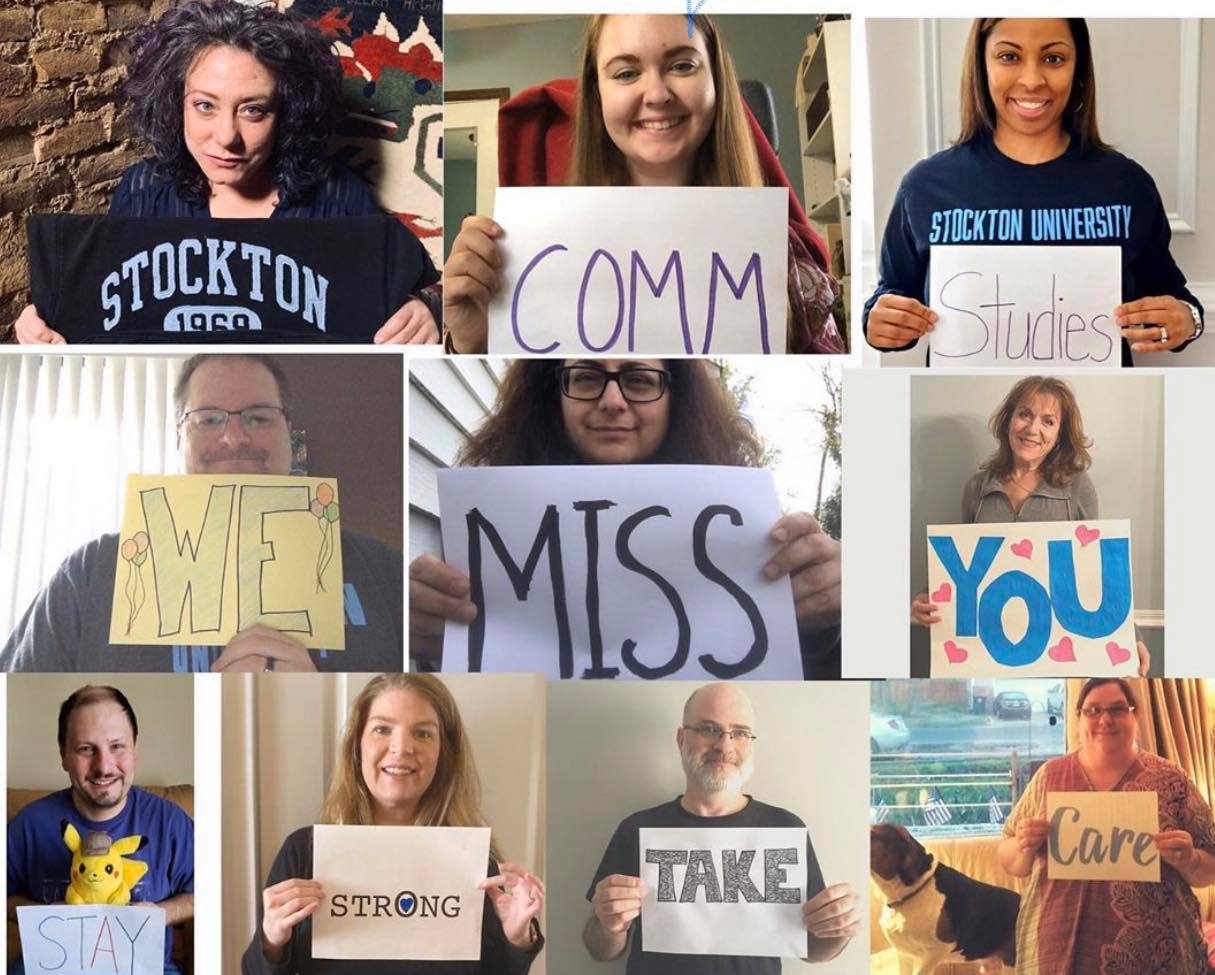 Facebook:
Seeing a message like this one makes us smile. Thanks Stockton Comm Studies for reminding us to stay strong.
FROM THE SIDELINES
Stockton Celebrates NCAA Division III Week
Stockton Ospreys celebrated NCAA Division III Week on their social media channels beginning Monday, April 13.
Enjoy these highlight videos created by Production Services:
---
Student Athletes Connect to Stay in Shape
Spring seasons at colleges and universities came to an unexpected halt amid the coronavirus, but that has not stopped Stockton University student athletes from getting in some training.
Some admit it's not easy to train on their own. They said the support and motivation they get from coaches and one another make a huge impact.
OSPREY NOTES
Faculty, Staff eCommencement Video Clips Due by Midnight Tonight
The eCommencement team is soliciting "Shout Out" video clips from faculty and staff to include in the web-based event in May. Clips should be 10-15 seconds long in .mov or .mp4 format and can address the entire class or specific cohorts. Upload clip by midnight April 17 on the Google Form link.
FAFSA Filing Deadline Extended to June 1
The New Jersey Higher Education Student Assistance Authority (HESAA) announced on April 1 that the deadline for current students to apply to renew their State financial ai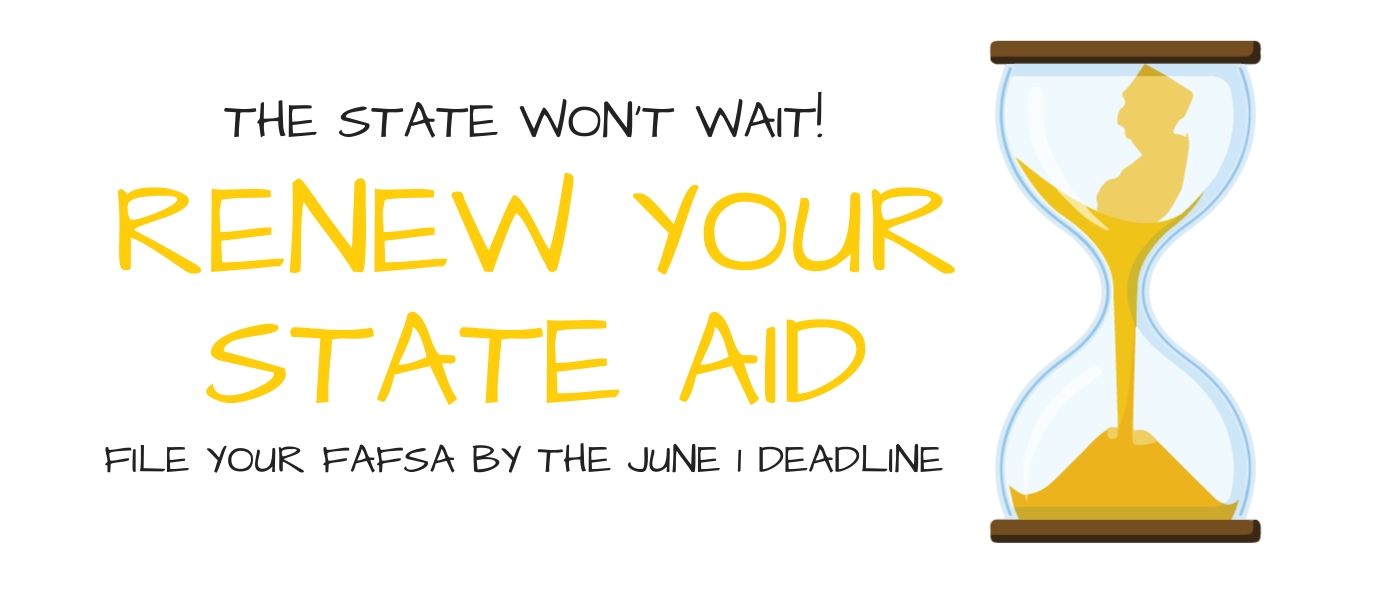 d has been extended from April 15 to June 1.
Faculty, please encourage your students to file the 20-21 FAFSA by June 1. Anyone who misses this deadline will lose out on over $7,500 of free money for the 20-21 academic year, if eligible.
Please note: All remaining FAFSA Friday sessions for the Spring 2020 semester have been cancelled; however, the Office of Financial Aid is still available to help.
Remember, the State Won't Wait! Students can apply at fafsa.gov.
Staff in the office are working remotely, so please have students contact us at finaid@stockton.edu with any questions they may have and someone will work to respond as soon as possible.