Stockton News - April 16, 2021
WHAT WE'RE TALKING ABOUT
Student Named Newman Civic Fellow
Christopher Lipari Pazienza of Garwood has been named a 2021-2022 Newman Civic Fellow by Campus Compact.
The Newman Civic Fellowship recognizes and supports community-committed students who are changemakers and public problem-solvers at Campus Compact member institutions.
A student in the Criminal Justice dual degree program at Stockton University, Lipari Pazienza has been a Bonner Leader, a Student Senator, and worked on voter registration efforts.
---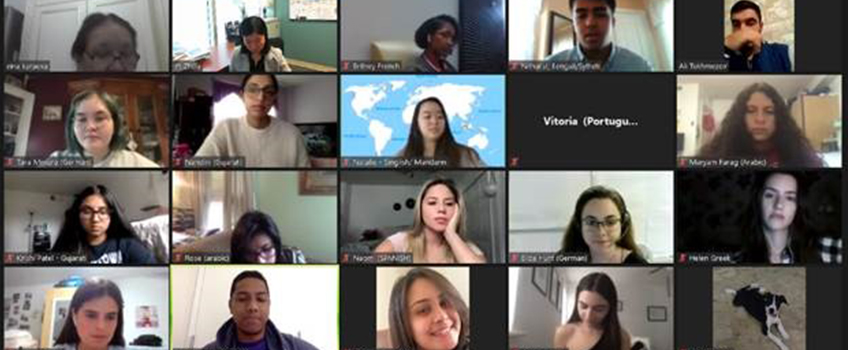 Physically Distant, Globally Connected: World Language Tables
In a time of physical distancing, Stockton's world language tables have become a bridge for Ospreys to virtually meet and chat with more of their peers around the world. However, had it not been for the COVID-19 pandemic, this unique opportunity for students to connect on a global scale may have never happened.
The world language tables started in Fall 2016 by Jiangyuan Zhou, director and senior international officer of the Office of Global Engagement. Traditionally, tables are set up each week for an hour throughout a given semester in the C/D Atrium on the Galloway campus. Students, called language coordinators, sit at a table and chat with anyone who stops by. Faculty, staff, students and community members are welcome to brush up on their foreign language skills, receive help translating papers and projects or connect with someone else who speaks the same first language. About 25 different languages are typically offered - varying each year by student availability - with some like Serbian hard to find anywhere else.
WE'RE HERE TO HELP
There are many resources and best practices being made available to staff and faculty working remotely that can be found by visiting Information Technology's website.
💻 IT Services has a new page for people who want to request hardware, software or programming services. Anyone wishing to make an IT request should fill out the appropriate form here.
Surveys indicate that as the pandemic drags on, student, faculty and staff stress levels have increased. Is this what you are noticing in yourself, in your students, in others? There are resources and events available to Stockton community members, including training, self-care tips and yoga. See how you can Choose Wellness.
🧠 Stockton provides faculty and teaching staff with professional development, training, teaching ideas, resources and individual consultations via the Center for Teaching and Learning Design (CTLD). Visit the CTLD events page for a variety of workshops.
👉 Employees who have returned to work on campus fulltime are reminded to update their email and voicemail messages. Departments that are no longer fully remote should remove or update COVID-19 operational statements from their webpages.
🧪 Stockton is offering FREE COVID-19 testing to students and employees at the Lodge at Lakeside. Go to Stockton University Testing to select a date and time to be tested and register on the Visit-Health portal. Visit Health Care now provides antigen rapid tests, which take 15-20 minutes to receive results. Students and employees may choose that option when they arrive at their appointment.
💉 Faculty, staff and students can check with their local providers and schedule a COVID-19 vaccination appointment. All higher education employees in New Jersey are eligible to receive the vaccine. You may voluntarily report if you have been vaccinated. The link is included in the Daily Health Pledge email; personal information remains confidential. A daily report is on the coronavirus website.
🔴 The New Jersey Civil Service Commission (CSC) has adopted a new, temporary rule which provides eligible State employees in the career, unclassified or Senior Executive Service with two new types of COVID-19 Paid Leave: COVID-19 Sick Leave and COVID-19 Family Leave. For more details and additional FAQs, visit here.
If you have an appointment to be vaccinated during your normal work hours, you do not need to utilize personal sick time. When completing your timesheet you will record these hours under the "CV19SickSelf" code to cover that time. If you use this code, you must submit your vaccine documentation to Joyce Wilson in Human Resources at Joyce.Wilson@stockton.edu. If you have already submitted sick, personal or vacation time for a COVID-19 vaccine appointment, you can submit a payroll recap form through stockton.edu/payroll.
SPOTLIGHT ON: INGA ZHGHENTI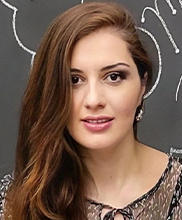 A Samuel Beckett enthusiast, professor, lecturer, translator, editor and researcher, Inga Zhghenti can now add Fulbright Visiting Scholar at Stockton University to the list
An associate professor of English Philology at East European University, Zhghenti also serves as an invited lecturer at Caucasus University, both located in Tbilisi, Georgia. During her stay at Stockton, Zhghenti is researching the representation of gender themes in Edward Albee dramas and the interpretation of these themes in Georgian performances of American plays. Her study focuses on the literary, linguistic, social, political, psychological and technical interpretations of the drama on stage through the lens of Judith Butler's gender performative theory. It also examines the social, psychological and political foundations of gender, including how these themes are understood and expressed in language, their formal and contextual representation and the staging of Albee's plays.
WHAT'S TRENDING @ #STOCKTONU
FROM THE SIDELINES
Do Named Arthur Ashe Jr. Athlete of the Year National Runner-Up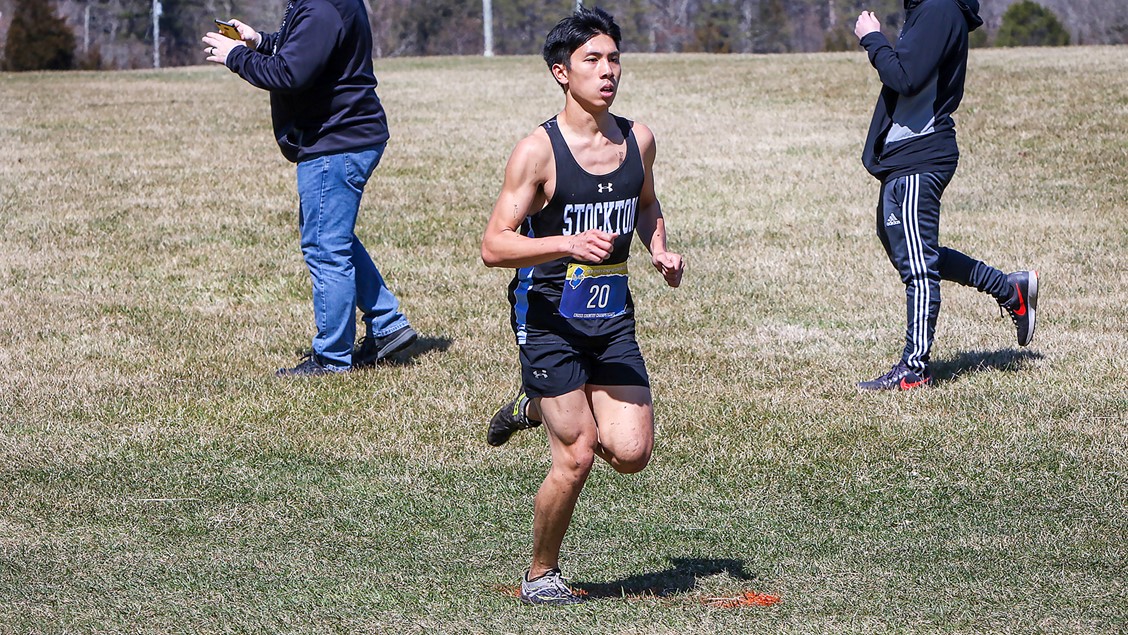 Stockton University senior Daniel Do was named first runner-up for the Arthur Ashe Jr. Male Athlete of the Year by the publication Diverse: Issues in Higher Education. Do competes year-round for the Ospreys as a member of the men's cross country and track & field teams.
Do was announced as one of four national semifinalists for the Male Athlete of the Year award and the Arthur Ashe Jr. Sports Scholars national sport winner for men's cross country/track & field in March. He finished as the national first runner-up to University of Miami quarterback D'Eriq King.
📰 In the News: The Press of Atlantic City
---
Men's Lacrosse: Fast Start Propels Stockton to 17-6 Win over Kean
Stockton University scored three goals in the first five minutes and led the rest of the way for a 17-6 victory over Kean University on April 14. Senior Luc Swedlund dished an assist in the second quarter for his 200th career point.
---
Field Hockey: Cordonna Receives Major Award; Four Ospreys Named All-Conference
Stockton University collected one postseason award and placed four players on the NJAC all-conference team in field hockey. Senior Casey Cordonna, pictured, was voted NJAC Defensive Player of the Year and earned her second consecutive NJAC First Team honor. Cordonna is the first Osprey ever to be chosen NJAC Defensive Player of the Year.
---
Women's Rowing: Stockton Wins Two of Three Races April 11
Stockton University continued its run of racing on the Intracoastal Waterway by hosting fellow Mid-Atlantic Rowing Conference member Catholic University on April 11. The Ospreys split the varsity eight races against the Cardinals and won the varsity four to finish with wins in two of the three races that went to completion.
⚾️ Catch more athletic newshere.
UPCOMING EVENTS