Stockton News - April 9, 2021
WHAT WE'RE TALKING ABOUT
DPT Students Receive White Coats, Take Oath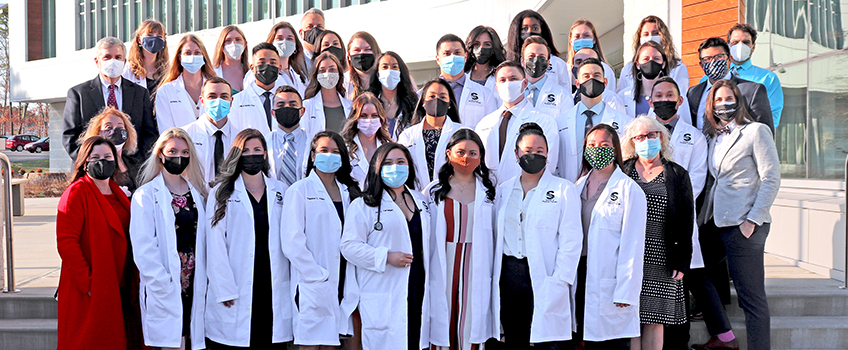 The COVID-19 pandemic provided unexpected obstacles for the Doctor of Physical Therapy's Class of 2022.
But, Dean of Health Sciences Margaret "Peg" Slusser told the 31 students in the Class of 2022 during their Commitment to the Profession Ceremony April 7 that there were also lessons to be learned from the pandemic.
"Your journey has been full of surprises," Slusser said. "COVID changed things, but your goal did not change. You were flexible, but you had to be. If you were inflexible, you would not be sitting here."
---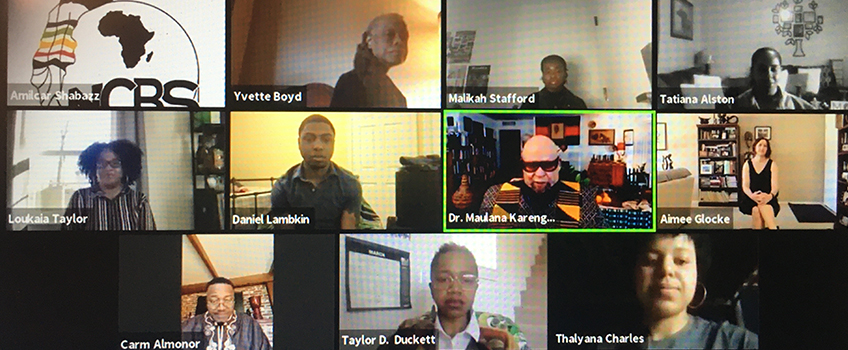 Six Inducted into National Black Studies Honor Society
Six Stockton students were inducted into the National Council for Black Studies (NCBS) Ankh Naat Wedjau Honor Society in an online ceremony held via Zoom on March 20.
Professor of Africana Studies and Communication Studies Donnetrice Allison, coordinator of the Africana Studies program, noted that Stockton had more students inducted than any other college or university involved. All six students inducted are minoring in Africana Studies at Stockton.
---
Stockton Poll Finds Deep Divide on Biden Policies
About the only thing New Jersey Republicans and Democrats agree on according to a Stockton University poll released March 31 is that many would like even more stimulus aid than was provided in the recent $1.9 trillion pandemic relief package.
Beyond that, however, the poll of 647 New Jersey voters found that the deep polarization that characterized the 2020 election extends to the new Biden administration and to the major policy issues being debated.
WE'RE HERE TO HELP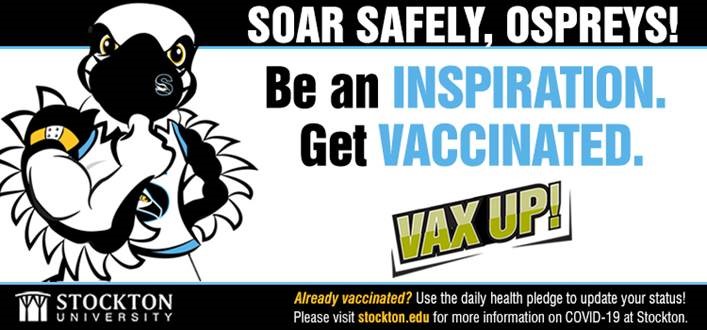 Local COVID-19 vaccination sites are making more appointments available as vaccine distribution increases across the state. Many appointments are available this week!
Faculty, staff and students can check with their local providers and schedule a COVID-19 vaccination appointment. All higher education employees in New Jersey are eligible to receive the vaccine. All Stockton students over the age of 16 are also able – and encouraged – to register at the Atlantic County megasite. Information about how to do so at this and other local locations is below:
Atlantic County Megasite – Atlantic City Convention Center
AtlantiCare has more than 15,000 appointments available this week and is accepting all NJ residents prior to the April 19 eligibility date. Stockton students are eligible at this location.
Schedule an Appointment ǀ Driving Directions
Camden County Vaccination Center – Camden County College
Schedule an Appointment ǀ Driving Directions
Gloucester County Megasite – Rowan College of South Jersey
Schedule an Appointment (register with NJ Vaccine Scheduling System) ǀ Driving Directions
Stockton will be providing Information sessions soon for individuals who need assistance in registering for appointments.
💉 Faculty, staff and students may voluntarily report if they have been vaccinated. The link is included in the Daily Health Pledge email; personal information remains confidential. A daily report is on the coronavirus website.
Thank you to the entire Osprey community as we work to keep the University open and operating safely during the COVID-19 pandemic. Let's continue to mask up, back up, wash up, and vax up to keep ourselves, our friends and our loved ones safe and protected.
Resources Available to Staff, Faculty
There are many resources and best practices being made available to staff and faculty working remotely that can be found by visiting Information Technology's website.
💻 IT Services has a new page for people who want to request hardware, software or programming services. Anyone wishing to make an IT request should fill out the appropriate form here.
Surveys indicate that as the pandemic drags on, student, faculty and staff stress levels have increased. Is this what you are noticing in yourself, in your students, in others? There are resources and events available to Stockton community members, including training, self-care tips and yoga. See how you can Choose Wellness.
🧠 Stockton provides faculty and teaching staff with professional development, training, teaching ideas, resources and individual consultations via the Center for Teaching and Learning Design (CTLD). Visit the CTLD events page for a variety of workshops.
👉 Employees who have returned to work on campus fulltime are reminded to update their email and voicemail messages. Departments that are no longer fully remote should remove or update COVID-19 operational statements from their webpages.
🧪 Stockton is offering FREE COVID-19 testing to students and employees at the Lodge at Lakeside. Go to Stockton University Testing to select a date and time to be tested and register on the Visit-Health portal. Visit Health Care now provides antigen rapid tests, which take 15-20 minutes to receive results. Students and employees may choose that option when they arrive at their appointment.
🔴 The New Jersey Civil Service Commission (CSC) has adopted a new, temporary rule which provides eligible State employees in the career, unclassified or Senior Executive Service with two new types of COVID-19 Paid Leave: COVID-19 Sick Leave and COVID-19 Family Leave. For more details and additional FAQs, visit here.
If you have an appointment to be vaccinated during your normal work hours, you do not need to utilize personal sick time. When completing your timesheet you will record these hours under the "CV19SickSelf" code to cover that time. If you use this code, you must submit your vaccine documentation to Joyce Wilson in Human Resources at Joyce.Wilson@stockton.edu. If you have already submitted sick, personal or vacation time for a COVID-19 vaccine appointment, you can submit a payroll recap form through stockton.edu/payroll. page. The dashboard is updated on regular work days.
SPOTLIGHT ON: NATHAN LONG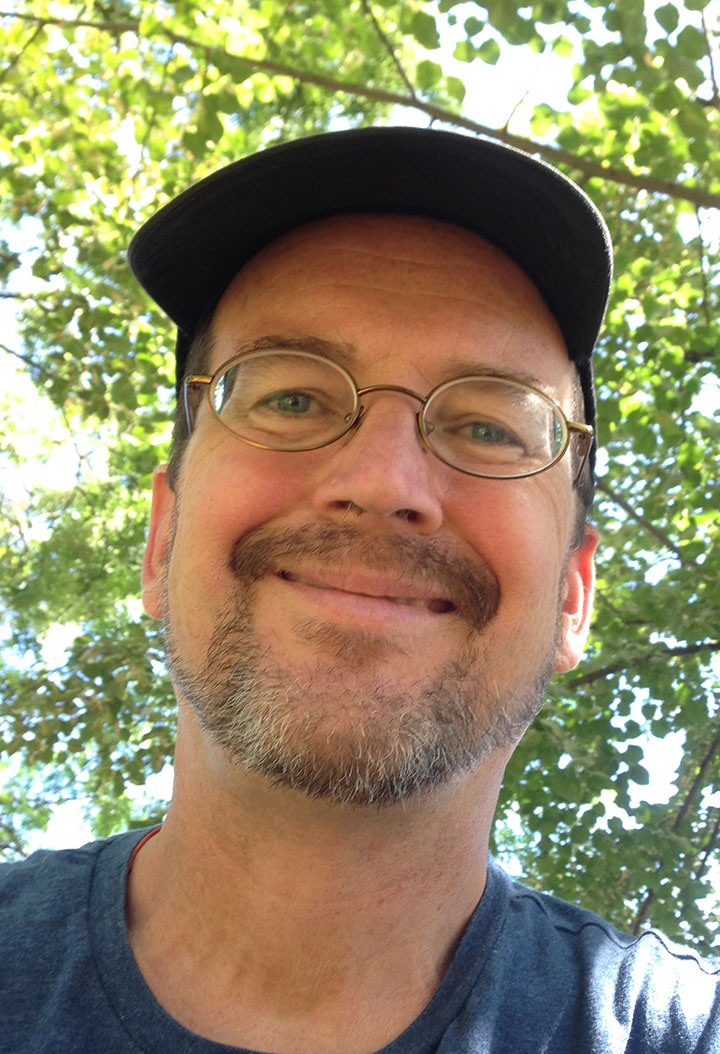 "The Hole," a short story by Creative Writing Professor Nathan Long, was recently awarded first prize in The LoveReading Very Short Story Award contest. The LoveReading award was for any story under 1,000 words and is one of the few contests that are free to enter, which usually means there are many contestants.
"In fact, there were several hundred submissions from around the world this time. The panel of judges selected the top ten and from those picked an ultimate winner, which was awarded 300 British pounds," Long said. "I was excited to be one of the top ten, but when I read the other selections, I didn't think my story would win, so I forgot about the contest really until I got the email announcing that it had won first prize."
Sisters Make a Difference for Food Pantry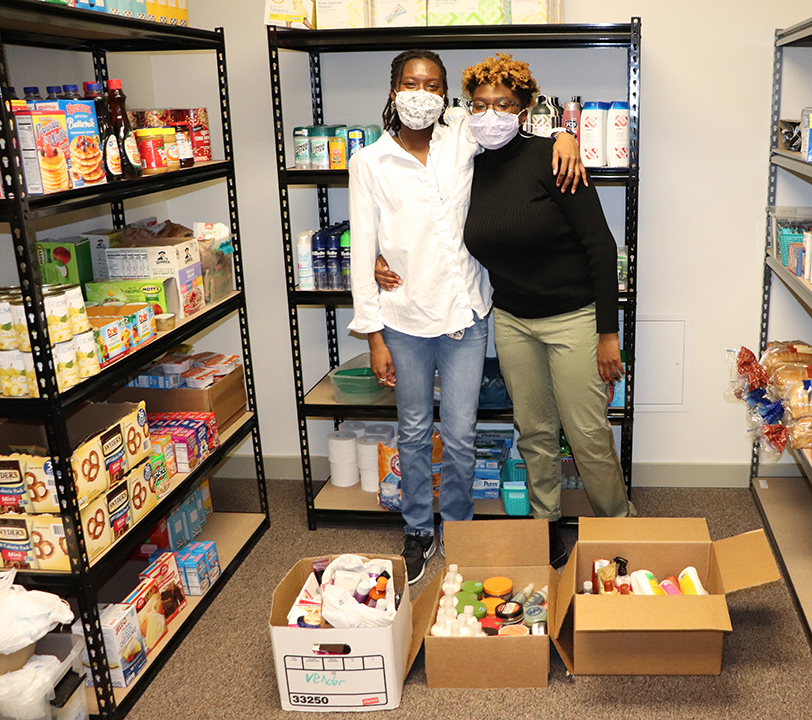 When Karis and Kristin Lewis (left to right), twin daughters of Assistant Professor of Social Work Jack Lewis, heard that Stockton's Student Food Pantry needed culturally relevant hair products, they decided they were going to make a difference. And that they did. The 17-year-old girls raised over $300 which they used to purchase the hair products that they dropped off at the food pantry on April 1.
Jack Lewis said his daughters really embraced the idea as a community service project. They created a digital flyer with messaging that his wife shared on social media to raise awareness about their initiative.
"In raising our daughters, my wife and I have always emphasized how blessed and privileged they are and the importance of helping others. We are so proud to see that they took this message to heart," he said.
WHAT'S TRENDING @ #STOCKTONU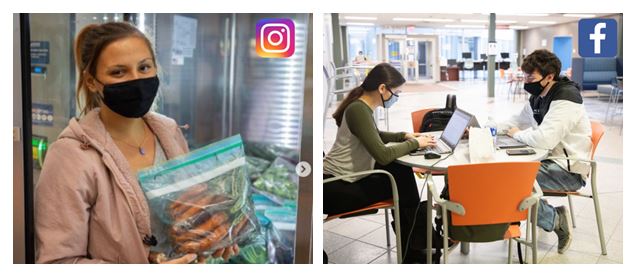 Instagram:Alison Taylor '22, a junior Sustainability major, can put a check mark ✔️ next to the box that says "learned to drive a tractor 🚜 during college."
Facebook:
We're looking forward to seeing more Ospreys in the fall! Stockton is planning for normal capacities for classes, housing and student activities.
FROM THE SIDELINES
Varsity Eight Earns First-Ever MARC Crew of the Week Honor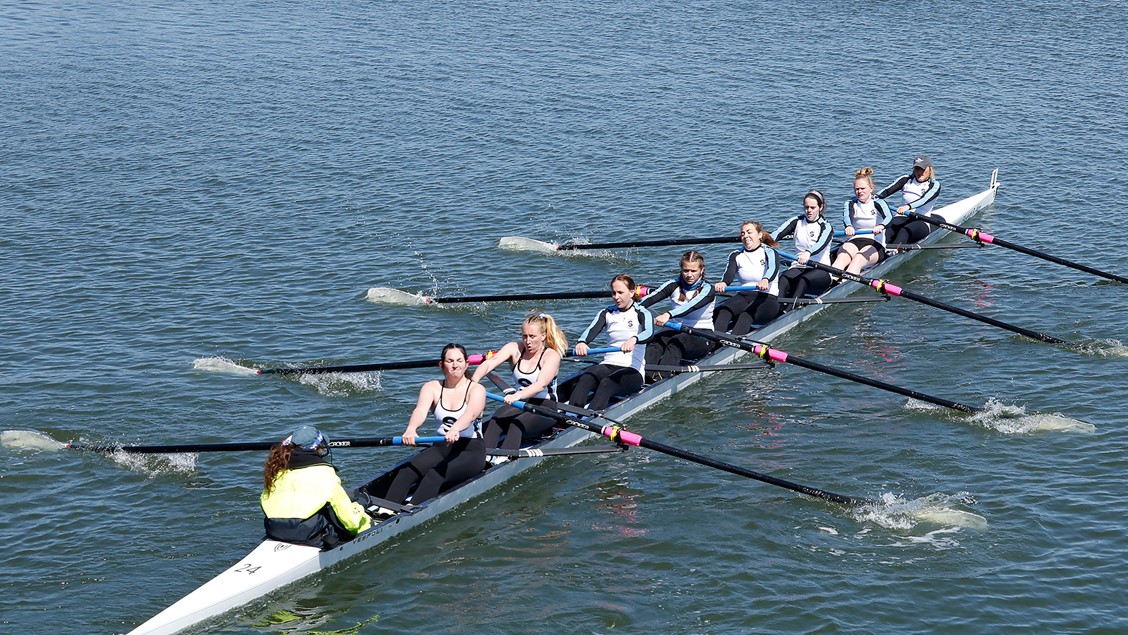 Stockton University earned its first-ever weekly award from the Mid-Atlantic Rowing Conference as the varsity eight was chosen MARC Crew of the Week for women's rowing. The Ospreys were recognized after winning both of their races against Iona College in Atlantic City on Saturday, April 3.
📰 In the News: The Press of Atlantic City
---
The Press of Atlantic City feature: Daniel Do among four national semifinalists for Arthur Ashe Jr. Male Athlete of the Year award
---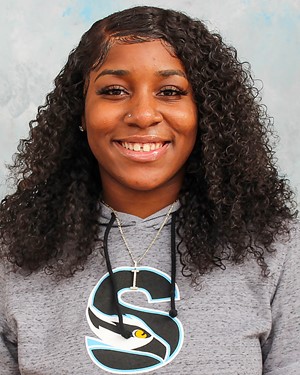 Alves Earns NJAC Honorable Mention Nod
Stockton University sophomore forward Ionyonia Alves was selected NJAC Honorable Mention for her play during the abbreviated Spring 2021 season. Alves received all-conference honors for the first time in her career.
Alves had another consistent season playing in all six Stockton games and starting four times in the shortened year. She averaged 8.0 points and 7.2 rebounds, tying for the team lead and placing seventh in the NJAC in rebounding.
---
Stockton Cross Country Teams Earn USTFCCCA Academic Honors
The Stockton University men's and women's cross country teams each qualified for All-Academic Team status from the United States Track & Field and Cross Country Coaches Association (USTFCCCA). To qualify as a USTFCCCA All-Academic Team this year, squads must have recorded a cumulative team GPA of 3.10 or higher.
⚾️ Catch more athletic news here.
OSPREY NOTES
Spring 2021 Commencement Ceremonies May 11-13
Commencement Ceremonies for the Class of 2021 are scheduled for May 11, 12, and 13, 2021 in the Sports Center on the Galloway campus.
Ceremony Schedule for Doctoral, Master's and Bachelor's degrees:
Tuesday, May 11 – School of Business, School of Natural Sciences & Mathematics
Wednesday, May 12 – School of Arts & Humanities, School of Health Sciences
Thursday, May 13 – School of Education, School of General Studies, School of Social and Behavioral Sciences
Individual ceremony assignments with dates, times and more logistical details will be distributed to each participating graduate by April 15, 2021 to their go.stockton.edu address. Due to state mandated capacity limits for each ceremony, each graduate is limited to three guests and faculty and staff participation is limited.
All ceremonies will be livestreamed on stockton.edu/commencement. More information is available on the Commencement website and will be updated as details are finalized.
State Aid Renewal Deadline April 15
FAFSA renewal students (those students who have filed a FAFSA in years prior) need to file the 21-22 FAFSA before the April 15 state deadline to be considered for State Aid. Eligible students who miss this deadline could miss out on up to $7,500 in free money.
Remember, the State Won't Wait! Students can apply at fafsa.gov.
UPCOMING VIRTUAL EVENTS