Stockton News - Friday, April 9, 2020
WHAT WE'RE TALKING ABOUT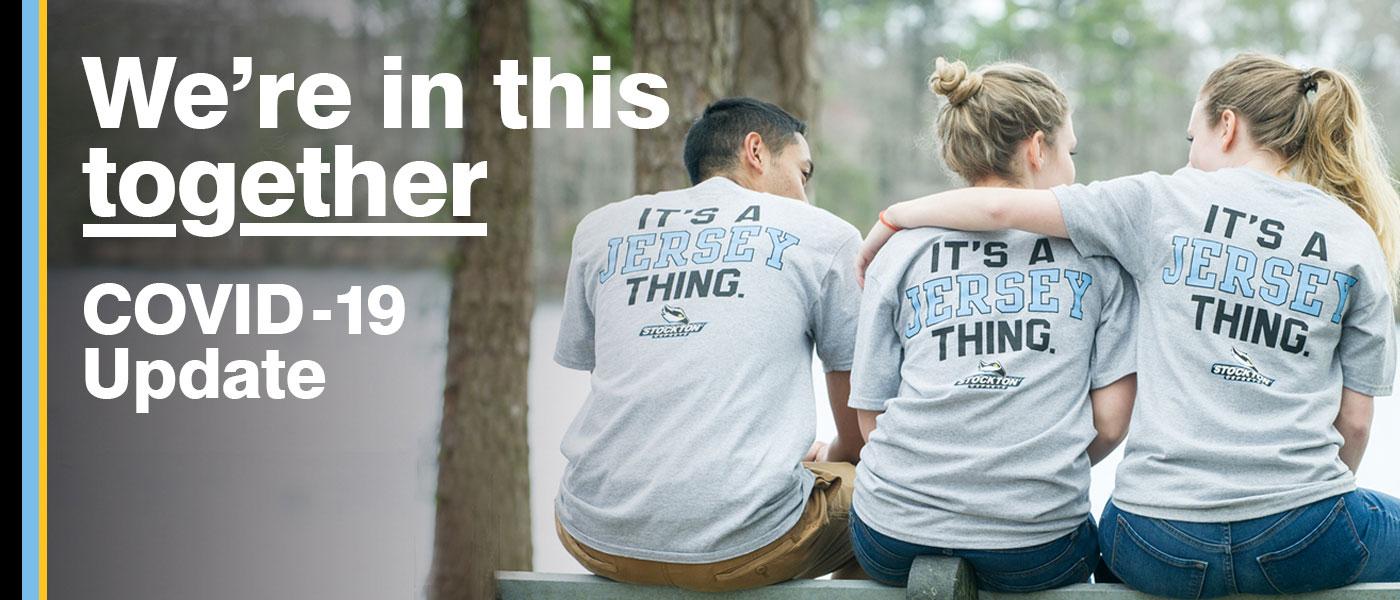 Summer Sessions To Be Offered Online
Stockton's four summer sessions will be held with all courses offered online. The first session starts May 18. More than 350 undergraduate and graduate courses are available. More information is is available on the summer website.
Please check the Coronavirus website for the most up-to-date information on procedures, FAQs for faculty and staff and other important announcements.
---
Stockton Gerontology Program Reaches Out to Older Adults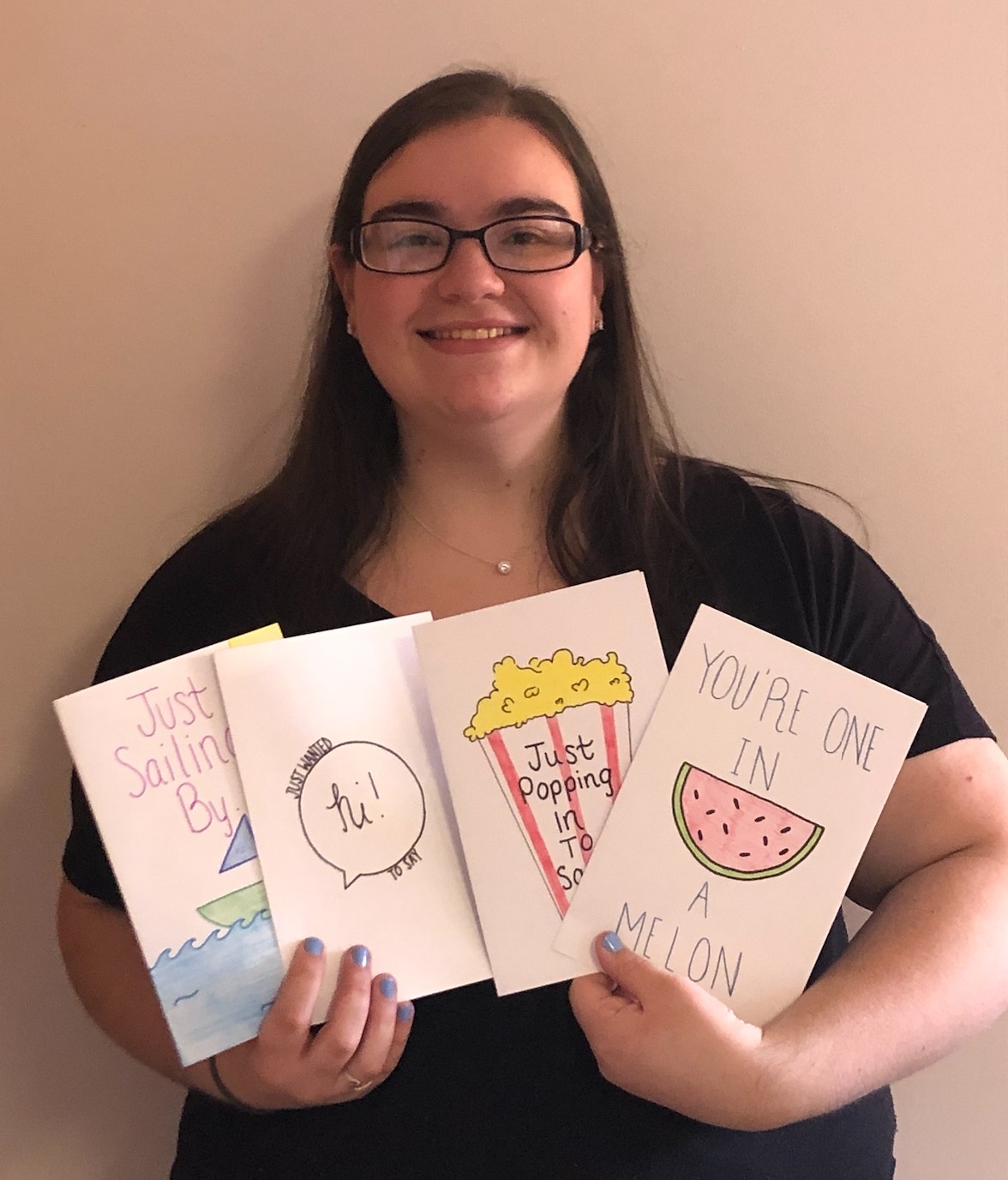 Frank, a resident at Seashore Gardens Living Center in Galloway, almost celebrated his 88th birthday alone, but more than 200 cards from across the country arrived—some of them from Stockton University Gerontology minors.
Ashley Berenato (pictured), a senior Health Sciences major and vice president of the Gerontology Club, scrolled upon a Facebook post from Frank's daughter asking for the community to fill her father's mailbox with birthday wishes.
The post from Frank's daughter read: "My dad is currently at Seashore Gardens and at this time, no visitors are allowed. To say it's a bit stressful and sad is an understatement but it's reality and for the best. His 88th birthday is coming up on March 30th and most likely we will not be able to celebrate with him. It would be so amazing if we could flood him with birthday cards or happy birthday videos."
---

Read the Spring 2020 Issue of Stockton Now
In our Spring issue of Stockton Now, we feature the champions of expanding access to learning opportunities in South Jersey and beyond. As Stockton and schools across the country move to online learning due to social distancing guidelines, these stories highlight the myriad of ways Stockton is educating future leaders. Get a peek behind the scenes with our creative staff, including Joseph Petrilli '16 who is blending his passions for sports and storytelling into his profession as a video producer here at Stockton.
WE'RE HERE TO HELP
Resources Available to Staff, Faculty During COVID-19
There are many resources and best practices being made available to staff and faculty working remotely that can be found by visiting Instructional Technology's website. Tips for online course instruction can be found here.
The Office of Human Resources shared this week's online training spotlights that focus on Office 365. The three highlighted areas are Office 365 Tips, Office 365 Shared Account Tips, and Office 365 Training Center.Additional online training opportunities can be found here.
As of Monday, April 6, any new Zoom meetings created with a Stockton account will be password enabled to defend against random bad actors joining meetings uninvited (zoombombing). Previously scheduled meetings will not require a password, but you are encouraged to recreate any Zoom meetings that do not currently have a password or edit the meeting to add a password For additional tips, visit here.
Stockton News invites faculty and staff to share any tips & tricks for working and teaching remotely and your stories on your experiences operating remotely. Please share by emailing UniversityRelations@stockton.edu.
SPOTLIGHT ON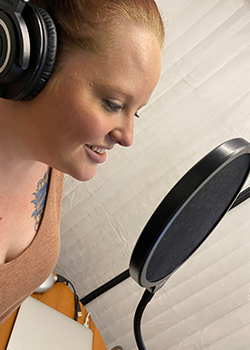 Online Student Creates Podcast on Genocide
Kylie Deverell has more than one master's degree and has written her share of dissertations. She is also an experienced online student.
So when it came time to do her capstone project as an online student in Stockton University's Master of Arts in Holocaust and Genocide Studies program, rather than write another paper, she suggested something different – a podcast, titled "We Need to Talk about Genocide."
"It is a tough topic that people don't like to talk about," Deverell said from her home in Atlanta, Ga. "My husband said I should do the podcast because it is something I am so passionate about."
The Press of Atlantic City featured the story.
FRAME-WORTHY
Take a 🐾 Paws, and Meet Freya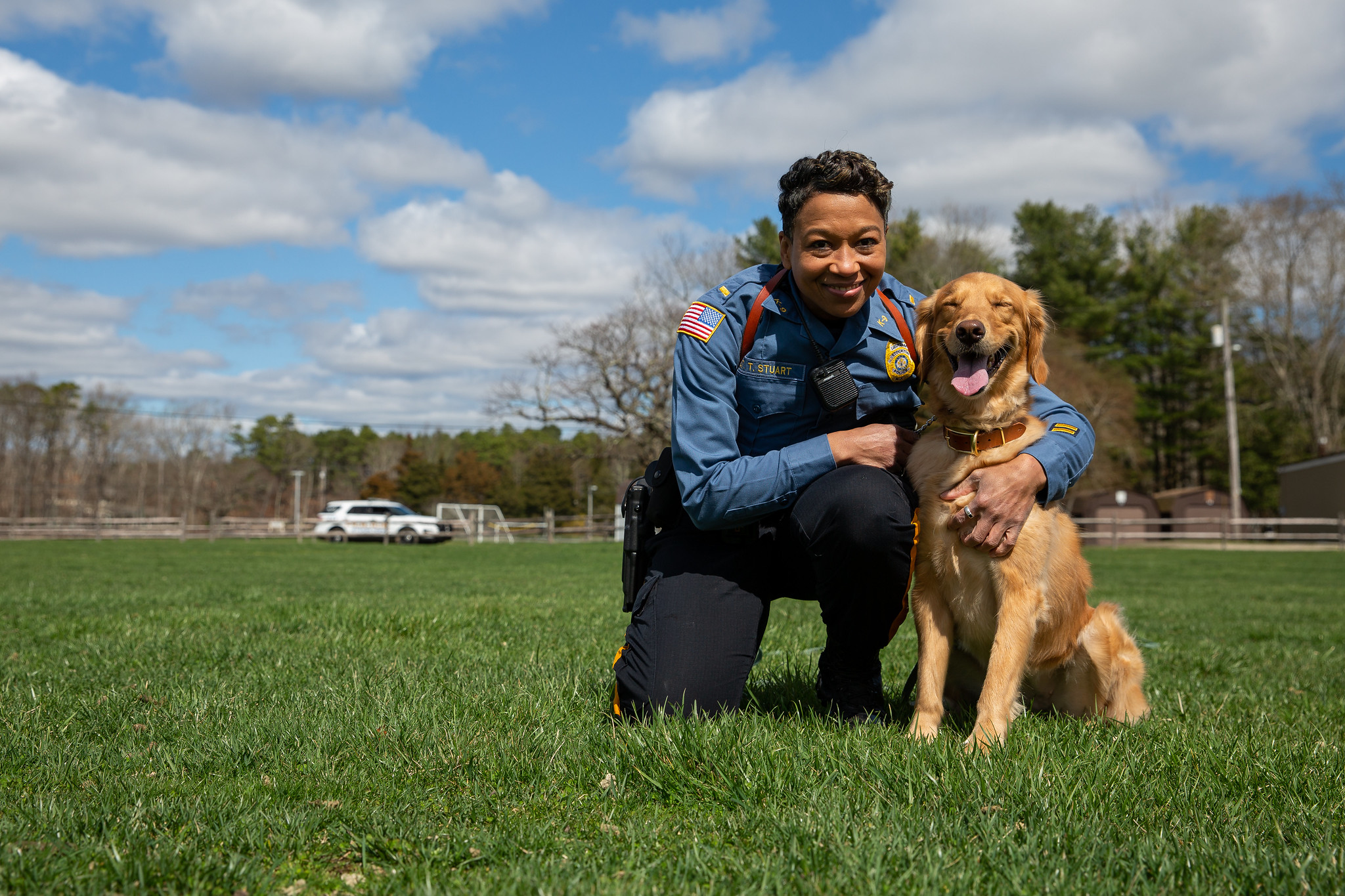 Lt. Tracy Stuart opens the rear passenger door of her police vehicle and sitting next to Stockton University's favorite chocolate lab is a young golden retriever waiting anxiously for her name to be called.
"Come on Freya," Stuart said, and then with puppy energy, Stockton's K-9 in training sprang into action from the back seat to scope out the Pomona Road athletic field.
Veteran K-9 Hemi peeked through the seats to watch out the front window. The sun highlighted a few silver strands in the chocolate fur around his face. On June 22, the two-time USPCA National Detector Dog champion will celebrate his 11th birthday, making him nearly 65 in dog years.
See more photos on flickr.
The Press of Atlantic City featured the story.
WHAT'S TRENDING #STOCKTONU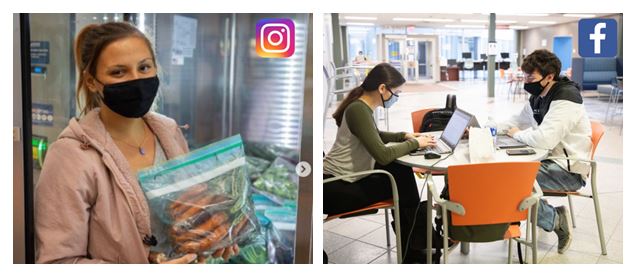 Facebook
:
Jennifer Wurst
'02 is a registered nurse in AtlantiCare's Emergency Room. A few years ago she left the post-surgical unit to challenge herself by joining the ER team. She's been spending her time off behind her sewing machine to help #StopTheSpread.
---
👉Seeking Your Words of Wisdom
As we make the transition to a virtual learning environment, our social media team is asking faculty members to submit a short video clip offering reassurance to students. Share your best advice to encourage students to finish strong, stay positive and make the most of the circumstances. How you share your words of encouragement is up to you. Maybe it's a story you tell, a poem you read, music or dance that you perform, or simply taking a moment to record a brief message. We will take your video messages and post them to Stockton's Instagram story next week. 🐾 Pet appearances are welcomed! Email your submissions to UniversityRelations@stockton.edu.
FROM THE SIDELINES
Poli, Swedlund & Ellis Chosen Maverik DIII Media All-Americans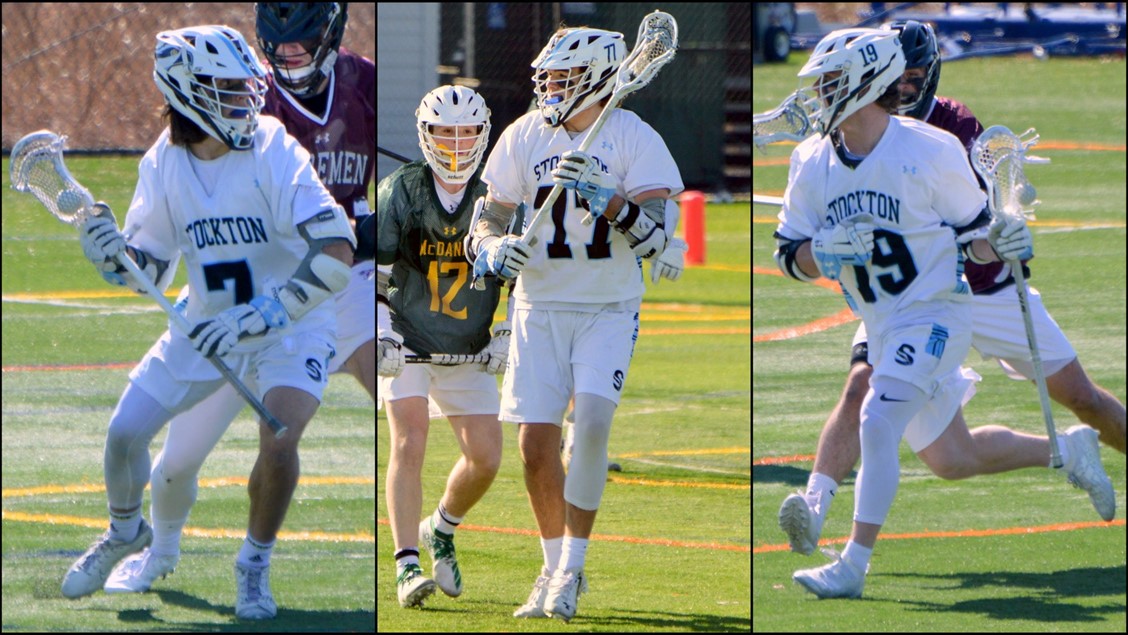 Three Stockton University men's lacrosse players were chosen as Maverik Lacrosse DIII Media All-Americans by Inside Lacrosse for the abbreviated 2020 season. Senior Eric Ellis, junior Luc Swedlund and sophomore Dante Poli were All-America Honorable Mention selections.
With the season truncated due to the coronavirus pandemic, Inside Lacrosse recognized 117 Division III players divided into four teams plus honorable mentions.
The Press of Atlantic City posted about their recognition.
Coaches Show Gratitude on National Student-Athlete Day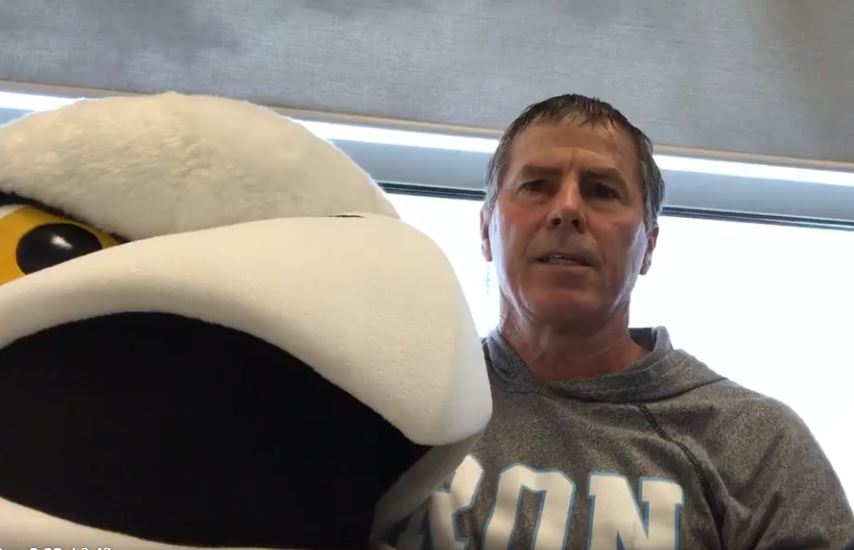 Coaches took to social media on National Student-Athlete Day April 6 to give thanks for the Osprey spirit and grit players have shown throughout their seasons, and especially during these challenging times.
🎬 A few highlights include Kevin McHugh, executive director of Athletics & Recreation, with Talon; Allison Walker, head coach of Women's Volleyball; John Bancheri, head coach of Women's Rowing; and Scott Bittner, head coach of Men's Basketball. Visit the Stockton Ospreys Athletics Facebook page to watch more coaches champion their players.
OSPREY NOTES
🗣 Faculty, Staff 'Shout Out' Video Clips Sought for eCommencement
The eCommencement team is soliciting "Shout Out" video clips from faculty and staff to include in the web-based event in May. Clips should be 10-15 seconds long in .mov or .mp4 format and can address the entire class or specific cohorts. Upload clip by midnight April 17 on the Google Form link.
FAFSA Filing Deadline Extended to June 1
The New Jersey Higher Education Student Assistance Authority (HESAA) announced on April 1 that the deadline for current students to apply to renew their State financial ai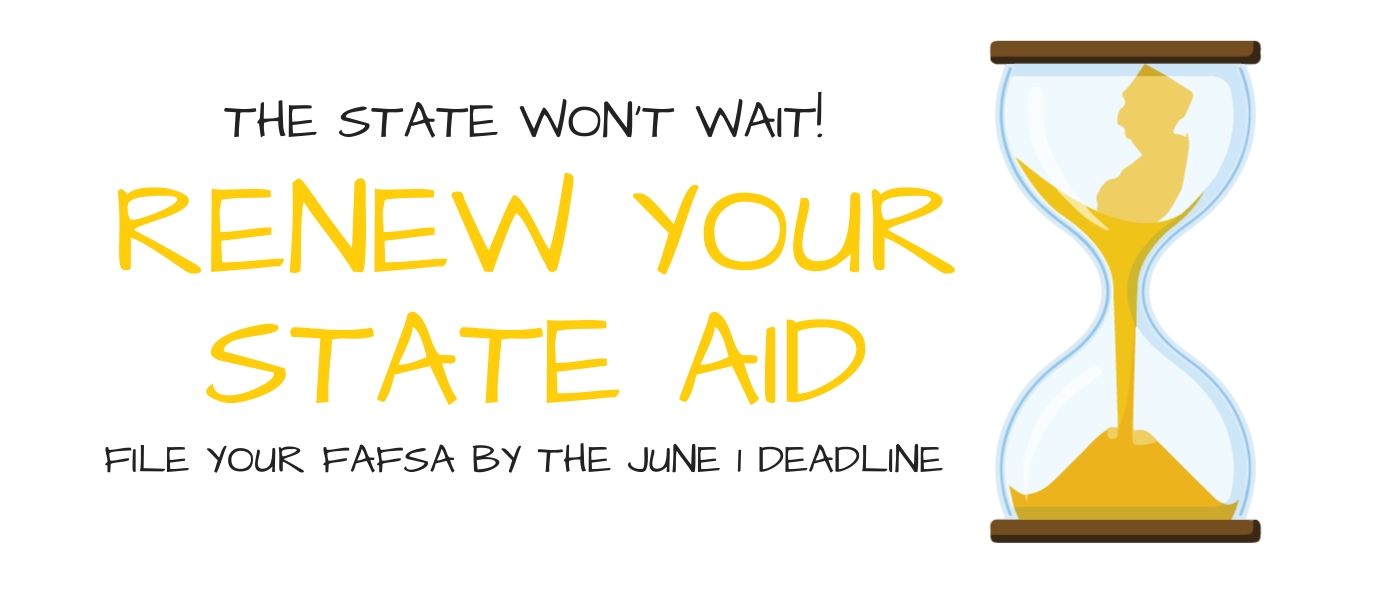 d has been extended from April 15 to June 1.
Faculty, please encourage your students to file the 20-21 FAFSA by June 1. Anyone who misses this deadline will lose out on over $7,500 of free money for the 20-21 academic year, if eligible.
Please note: All remaining FAFSA Friday sessions for the Spring 2020 semester have been cancelled; however, the Office of Financial Aid is still available to help.
Remember, the State Won't Wait! Students can apply at fafsa.gov.
Staff in the office are working remotely, so please have students contact us at finaid@stockton.edu with any questions they may have and someone will work to respond as soon as possible.