Stockton News - Friday, April 3, 2020
WHAT WE'RE TALKING ABOUT
Updates to University Practices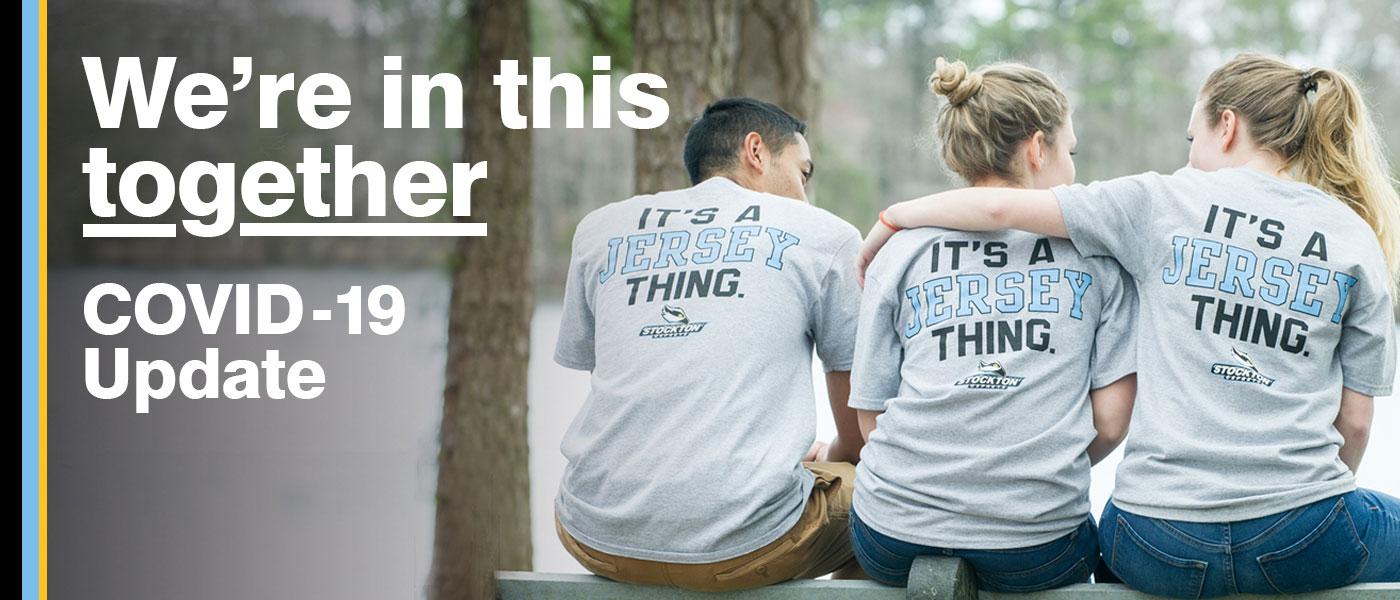 Stockton University has announced a few changes to University processes in light of COVID-19.
Effective April 1, all Pcard purchases require pre-approval. The new process, as well as a recorded Zoom session on the process, will be available on the PCard webpage.
Stockton is suspending its practice of allowing employees to work on Friday, April 10 (Good Friday) and earn compensatory time, with the exception of certain functions deemed absolutely necessary to support faculty instruction or essential operations. For all other employees, a holiday schedule will apply. Contact Lawrence Fox, interim director of Human Resources, with any questions.
Stockton is expanding its Pass/No Credit (P/NC) grading option for the Spring 2020 term. This applies only to undergraduate courses. Details are available on the University's Academic Affairs website.
The Office of Enrollment Management is hosting a series of virtual Admitted Students events April 6-9 to provide information to prospective students in lieu of the cancelled A Day in the Life event. Please encourage any prospective students you may talk with to participate in these events.
Please check the Coronavirus website for the most up-to-date information on procedures, FAQs for faculty and staff and other important announcements.
---
Hughes Center Helps Promote Census 2020
The William J. Hughes Center for Public Policy at Stockton University is a partner in the U.S. Census Bureau's efforts to count the U.S. population during this year's decennial Census.
Hughes Center Executive Director John Froonjian spoke with Lori S. Carlin, Census Partnership Specialist for Atlantic and Cape May counties on April 1, Census Day, about the importance of completing the Census.
WE'RE HERE TO HELP
Resources Available to Staff, Faculty During COVID-19
There are many resources and best practices being made available to staff and faculty working remotely that can be found by visiting Instructional Technology's website. Tips for online course instruction can be found here. IT has published a guide to prevent and report "Zoombombing" in an effort to reduce the chance of disruption during meetings and classes. Additionally, a tutorial is posted that provides the fastest way to record a video using Zoom locally and then post that video to Blackboard via Google Drive, which will require the least amount of processing time possible.
The Office of Human Resources shared this week's online training spotlight that focuses on helping you effectively manage your time while working from home. Additional online training opportunities can be found here. Human Resources also shared Deer Oaks April newsletter, which offers additional resources to employees.
Murphy Writing at Stockton University continues to offer free online programming. Another virtual reading is scheduled for 7 p.m. tonight, April 3, featuring Stockton professor Emari DiGiorgio, Judith Lindbergh and Paul Lisicky. It will be livestreamed via Zoom and also available by phone.
Stockton News invites faculty and staff to share any tips & tricks for working and teaching remotely and your stories on your experiences operating remotely. Please share by emailing UniversityRelations@stockton.edu.
SPOTLIGHT ON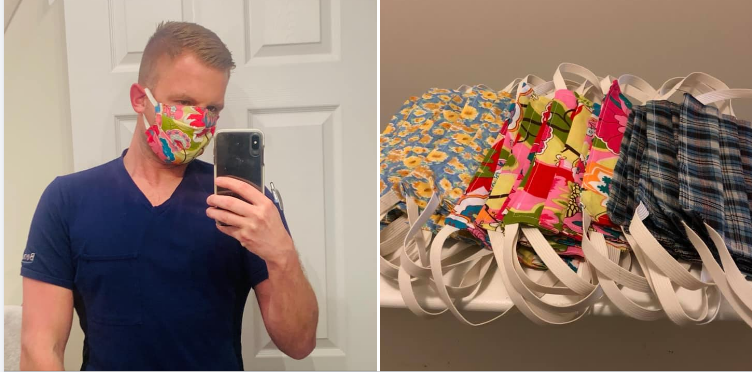 Radwanski Sews it Forward, One Mask at a Time
Jen Radwanski, director of Parent and Family Partnerships, recently stitched two dozen masks for Deborah Heart and Lung Center's Emergency Room staff.
"As a professional quilter, I just felt this was something I had to do. I had the supplies and reached out to my colleague Mark Adelung to see if they needed them, and they did," she explained.
Pictured is Adelung, assistant professor of Nursing who also works at Deborah Heart and Lung Center's ER, wearing one of the masks.
Now that's sew rad!
FRAME-WORTHY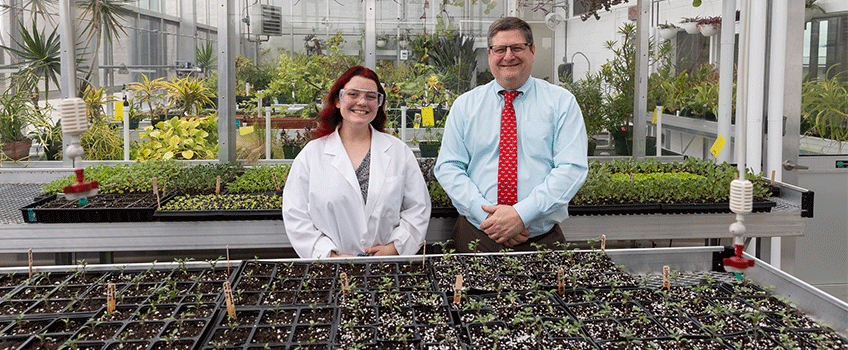 Mind Your Peas ... in Space 🚀
The closest Sophia Bradach had been to space was following NASA astronauts on Instagram, until this year, when the freshman Environmental Science major started designing an experiment that was selected to launch to the International Space Station in the fall.

Bradach, of Point Pleasant Borough, wants to know if snow peas can self-fertilize through nitrogen fixation in a microgravity environment. She is working with her mentor, Peter Straub, dean of the School of Natural Sciences and Mathematics, to find the answer.
See more photos on flickr.
The Press of Atlantic City featured the story.
WHAT'S TRENDING #STOCKTONU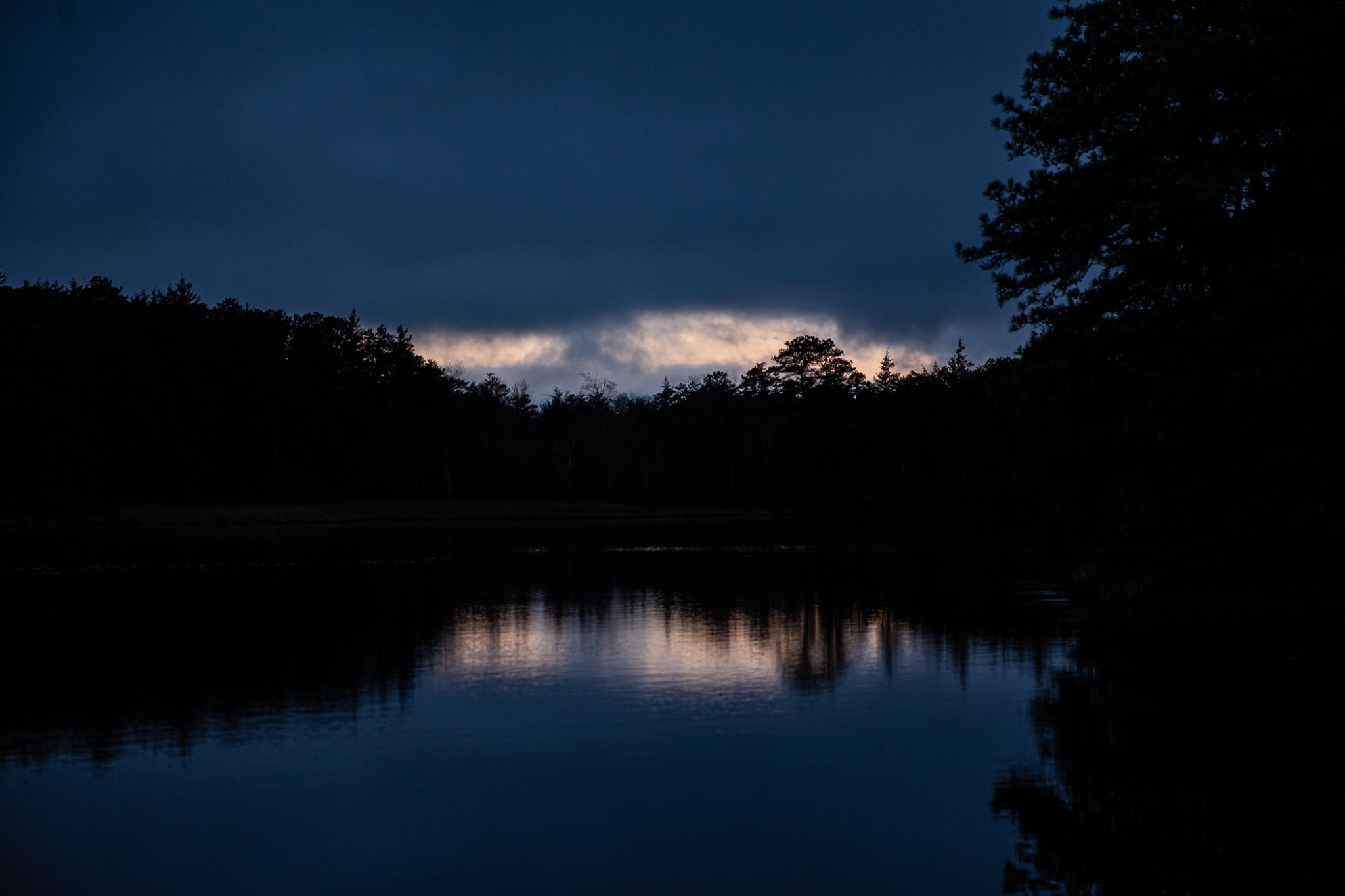 Facebook: Late yesterday afternoon, the rain eased, so we captured some scenes along Lake Fred. Spring peepers were singing and the sun made an appearance. Stay safe, Ospreys.
Instagram:
Stockton University Residential Life's Virtual Spirit Week began Monday, March 30.
---
👉Seeking Your Words of Wisdom
As we make the transition to a virtual learning environment, our social media team is asking faculty members to submit a short video clip offering reassurance to students. Share your best advice to encourage students to finish strong, stay positive and make the most of the circumstances. How you share your words of encouragement is up to you. Maybe it's a story you tell, a poem you read, music or dance that you perform, or simply taking a moment to record a brief message. We will take your video messages and post them to Stockton's Instagram story next week. 🐾 Pet appearances are welcomed! Email your submissions to UniversityRelations@stockton.edu.
FROM THE SIDELINES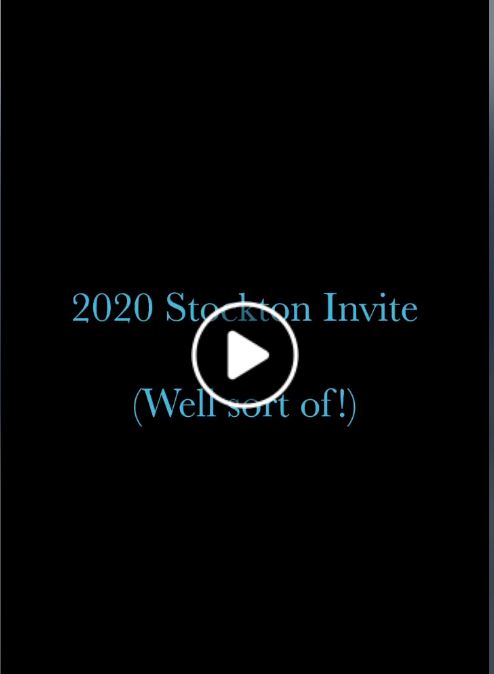 Virtual' Track & Field Meet Lifts Spirits
When Stockton University's Track & Field teams could not host their first meet on March 28, women's coach Todd Curll had an idea. He contacted Jayson Resch, director of Cross Country and Track and Field at Stockton and they came up with their own "virtual" track and field event mixed with a dash of humor.
Students submitted videos of themselves creatively performing their events, and Curll spliced them together for a well, let's just say non-traditional, track and field event.
"They all have individual events, but they came together as a team to do this," Curll said.
NJ.com and The Press of Atlantic City posted about the team's creative, unique take.
The Stockton Women's Volleyball team hosted a vitural pepper, as well, to stay engaged and have some fun
OSPREY NOTES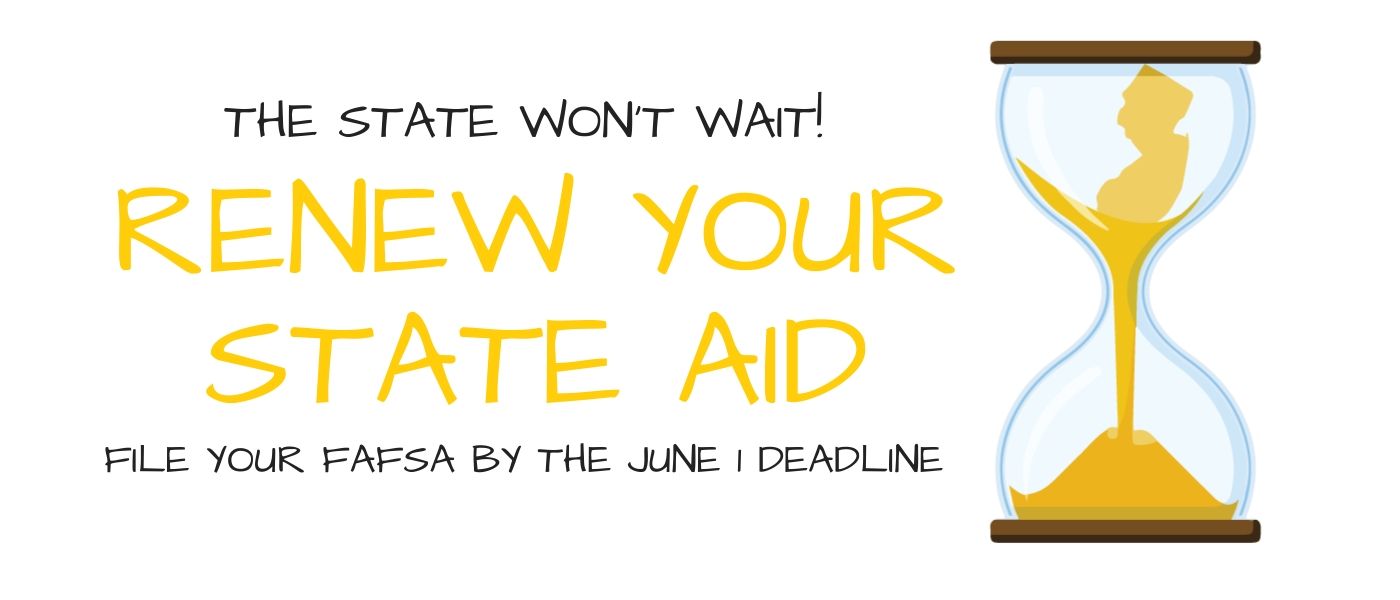 FAFSA Filing Deadline Extended to June 1
The New Jersey Higher Education Student Assistance Authority (HESAA) announced on April 1 that the deadline for current students to apply to renew their State financial aid has been extended from April 15 to June 1.
Faculty, please encourage your students to file the 20-21 FAFSA by June 1. Anyone who misses this deadline will lose out on over $7,500 of free money for the 20-21 academic year, if eligible.
Please note: All remaining FAFSA Friday sessions for the Spring 2020 semester have been cancelled; however, the Office of Financial Aid is still available to help.
Remember, the State Won't Wait! Students can apply at fafsa.gov.
Staff in the office are working remotely, so please have students contact us at finaid@stockton.edu with any questions they may have and someone will work to respond as soon as possible.