Stockton News - April 2, 2021
WHAT WE'RE TALKING ABOUT
New Cannabis & Hemp Research Initiative Sprouts at Stockton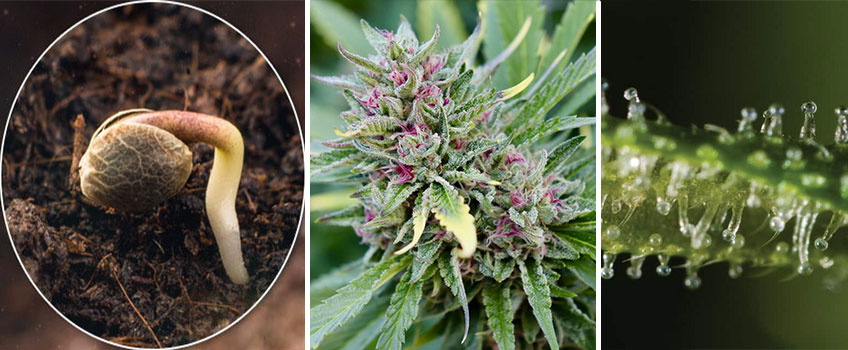 A new Cannabis & Hemp Research Initiative at Stockton University (CHRIS) will provide education, research and resources for the local and national market.
It builds on the Cannabis Studies academic programs at Stockton to develop research focusing on hemp cultivation practices, non-medical cannabis research, lab testing and the creation of hemp and cannabis educational materials.
"As the first university in New Jersey to offer a Cannabis Studies minor in 2019, Stockton is poised to do important research into areas that can provide opportunities for our students and emerging industries, and enhance the economy of the state," said Professor of Biology Ekaterina Sedia, coordinator of the Cannabis Studies minor.
---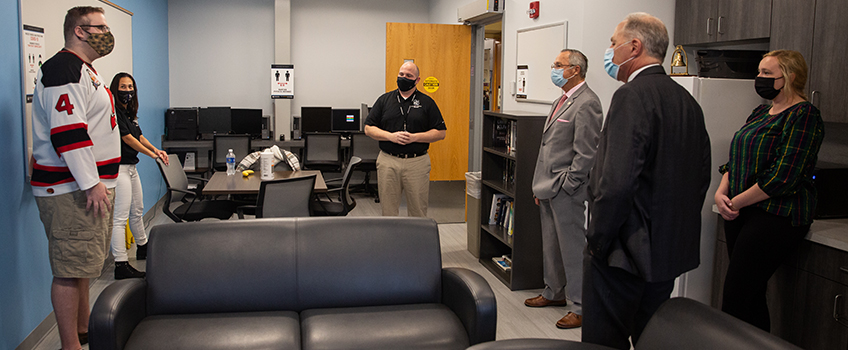 Hughes Center Hosts Local Assemblymen
New Jersey State Assemblymen John Armato and Vincent Mazzeo, representatives from the 2nd Legislative District in southern New Jersey, visited Stockton University on March 18 and 22 as the 2021 Legislators-in-Residence.
Sponsored by the William J. Hughes Center for Public Policy at Stockton, the Legislator-in-Residence program is designed to bring New Jersey lawmakers to the University to engage with students and faculty, learn about Stockton and its program, and share their experiences as legislators.
"The Legislator-in-Residence program offers Stockton students a rare opportunity to learn directly from elected leaders how New Jersey government operates and policy is formed," John Froonjian, executive director of the Hughes Center, said.
---
Scholarships Available to New Graduate Students
New incoming graduate students are eligible for scholarships for the fall and spring semesters at Stockton University.
The scholarships of up to $2,500 are awarded through the Stockton Foundation. The Foundation already provides scholarships to current graduate students and this year is expanding the eligibility to include new incoming students.
Associate Director of Graduate Admissions Tara Williams said the awards recognize that other forms of financial aid are not always available to students in graduate degree programs, and most aid is in the form of loans.
---
Students Thrive in Washington D.C. Program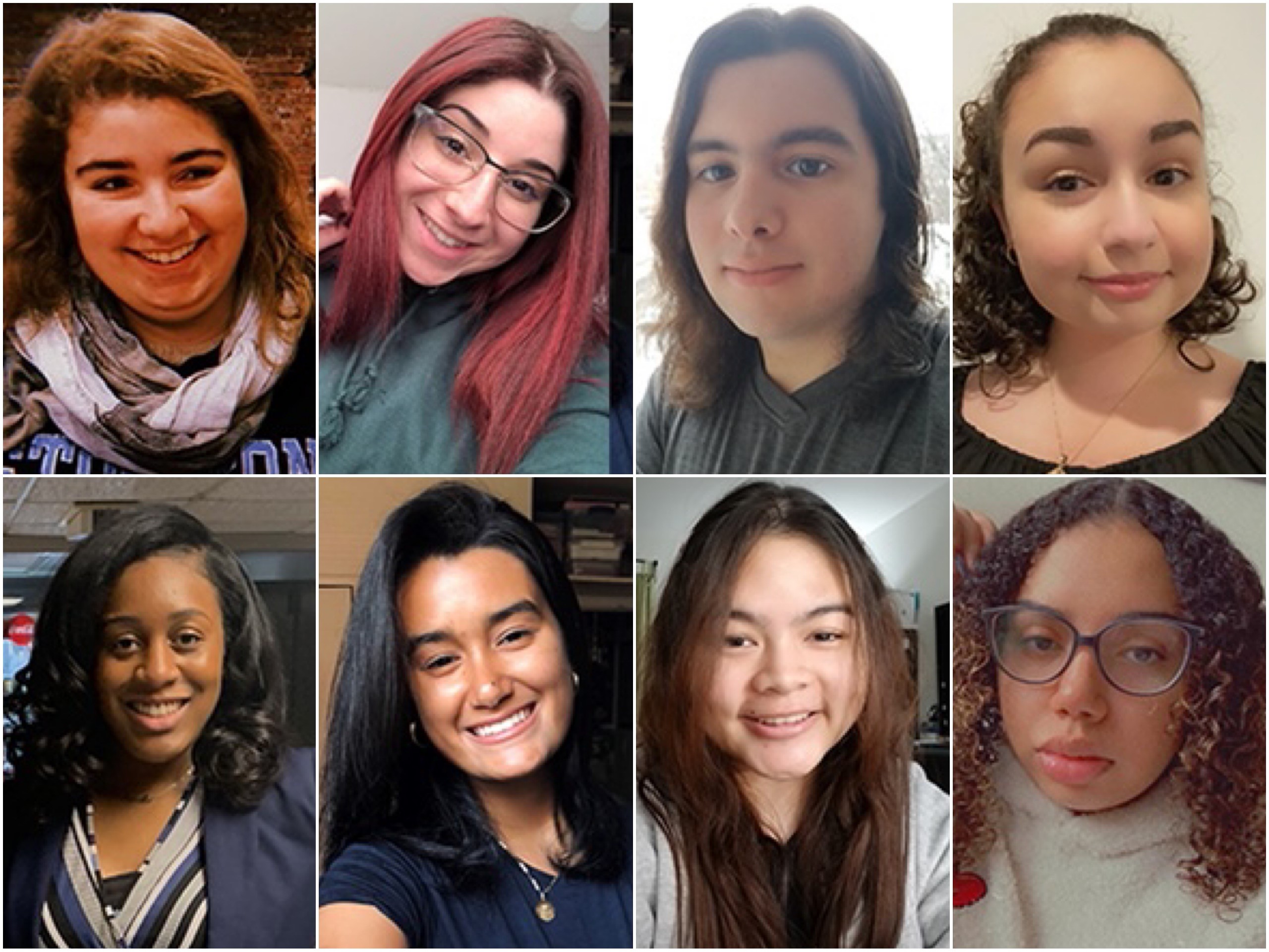 Seventeen Stockton University students are spending the Spring 2021 semester working in the nation's capital or virtually from home as part of The Washington Internship program.
The program, operated by The Washington Center, gives Stockton students the opportunity to live, work, and study in the Washington D.C., metropolitan area. Students intern at government agencies and non-profit organizations that match their academic and career interests. During the pandemic, some students have interned virtually with agencies in the Washington area.
WE'RE HERE TO HELP
Resources Available to Staff, Faculty
There are many resources and best practices being made available to staff and faculty working remotely that can be found by visiting Information Technology's website.
💻 IT Services has a new page for people who want to request hardware, software or programming services. Anyone wishing to make an IT request should fill out the appropriate form here.
Surveys indicate that as the pandemic drags on, student, faculty and staff stress levels have increased. Is this what you are noticing in yourself, in your students, in others? There are resources and events available to Stockton community members, including training, self-care tips and yoga. See how you can Choose Wellness.
🧠 Stockton provides faculty and teaching staff with professional development, training, teaching ideas, resources and individual consultations via the Center for Teaching and Learning Design (CTLD). Visit the CTLD events page for a variety of workshops.
🧪 Stockton is offering FREE COVID-19 testing to students and employees at the Lodge at Lakeside. Go to Stockton University Testing to select a date and time to be tested and register on the Visit-Health portal. NEW: Starting April 5, Visit Health will also provide antigen rapid tests, which take 15-20 minutes to receive results. Students and employees may choose that option when they arrive at their appointment.
🔴 The New Jersey Civil Service Commission (CSC) has adopted a new, temporary rule which provides eligible State employees in the career, unclassified or Senior Executive Service with two new types of COVID-19 Paid Leave: COVID-19 Sick Leave and COVID-19 Family Leave. For more details and additional FAQs, visit here.
💉 New Jersey has developed a website for residents to pre-register to receive the COVID-19 vaccine.
If you have an appointment to be vaccinated during your normal work hours, you do not need to utilize personal sick time. When completing your timesheet you will record these hours under the "CV19SickSelf" code to cover that time. If you use this code, you must submit your vaccine documentation to Joyce Wilson in Human Resources at Joyce.Wilson@stockton.edu. If you have already submitted sick, personal or vacation time for a COVID-19 vaccine appointment, you can submit a payroll recap form through stockton.edu/payroll.
💉 Employees may now voluntarily report if they have been vaccinated. The link is included in the Daily Health Pledge. Personal information remains confidential.
🔴 Pledge Reminder: Faculty, staff and students should complete the Stockton Health Pledge daily, even if you are not coming to campus. The pledge is emailed daily to your Stockton email and assists us in monitoring the health of our community. If you are feeling ill, do not come to campus, notify your manager, and see your doctor if necessary.
Stockton is compiling notices of confirmed positive COVID-19 cases in a dashboard on the Coronavirus home page. The dashboard is updated on regular work days.
SPOTLIGHT ON: CHRISTINA NOBLE
These awards recognize news organizations and freelancers for work they did in innovation, collaboration, investigative reporting, sustainability and engagement. The categories are based on key areas of focus for NJ News Commons members, a network of nearly 400 news organizations and freelancers across New Jersey. The category Noble won goes to a journalist(s) or news organization that relied heavily on community engagement or similar practices as a major source or aspect of their reporting.
SOAC highlights telling restorative, untold stories about the city and its people with a focus on traditional and hyper-local media collaboration (news hub), community organizing and outreach and education resources. materials and training to nearly 40 community partners who are doing the same on their properties.
WHAT'S TRENDING @ #STOCKTONU
FROM THE SIDELINES
Stockton Qualifies for NFHCA Academic Team Award
The Stockton University field hockey team qualified for an NFHCA Division III National Academic Team Award from the National Field Hockey Coaches Association. In order to be recognized teams must have produced a grade point average of 3.0 or higher during the Fall 2020 semester.
Women's Rowing Hits the Water After 17 Months
Stockton University rowed in races for the first time in 17 months since late October 2019 as the Ospreys went head-to-head against NCAA Division II team Thomas Jefferson University on a rainy morning March 28. The varsity eight, varsity four and novice eight crews each raced twice. Stockton competed for the first time since the 2019 Head of the Schuylkill Regatta.
"Opening the season against a well-coached D2 program was a great way to start the season," Stockton head coach John Bancheri said. "Mother Nature threw us a curveball with the wet and cold weather. All of our athletes exuded persistence and determination despite the environmental challenges, and I'm proud of everyone's performance after a 22-month break from sprint racing."
Four Ospreys Receive NJAC Postseason Honors
Stockton University men's basketball players collected one postseason award and three all-conference selections from the New Jersey Athletic Conference for the 2020-21 season. Senior Tariq Baker was voted NJAC Co-Defensive Player of the Year.
Sophomore DJ Campbell and senior Luciano Lubrano were named to the NJAC First Team while junior Kyion Flanders garnered an NJAC Second Team nod. The quartet of honorees led Stockton to a 5-4 record and second consecutive runner-up finish in the NJAC Tournament.
OSPREY NOTES
State Aid Renewal Deadline April 15
FAFSA renewal students (those students who have filed a FAFSA in years prior) need to file the 21-22 FAFSA before the April 15 state deadline to be considered for State Aid. Eligible students who miss this deadline could miss out on up to $7,500 in free money.
Remember, the State Won't Wait! Students can apply at fafsa.gov.
UPCOMING VIRTUAL EVENTS