Picture Stockton...Going Outside for Class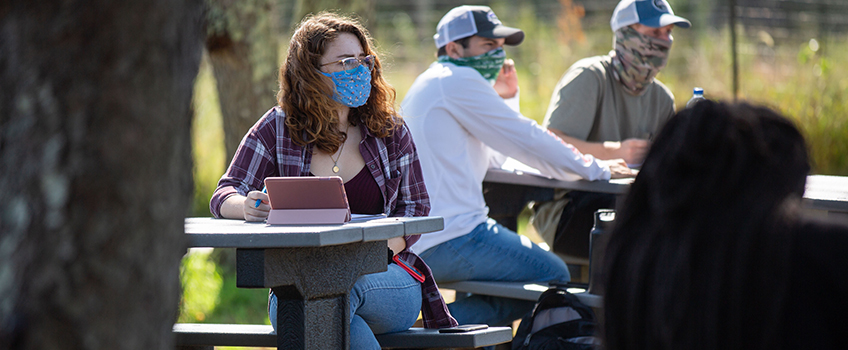 Galloway, N.J. - Not all classrooms have ceilings. The sky is the limit in Stockton University's outdoor learning spaces that include a Sustainable Farm, the Atlantic City Boardwalk and ecosystems that stretch from the beach to the forest.
Galloway offers a breath of fresh forest air and subtle notes of birdsong, while Atlantic City offers a sea breeze and the sounds of waves crashing on the beach.
Faculty have taken advantage of the great outdoors at Stockton since it opened in 1971. The challenge of creating physically-distanced classroom spaces during the COVID-19 pandemic has inspired even more to take their lessons and their students outside.
See how the longtime tradition of outdoor learning has evolved into a new format of learning during the pandemic.
Photo story by Susan Allen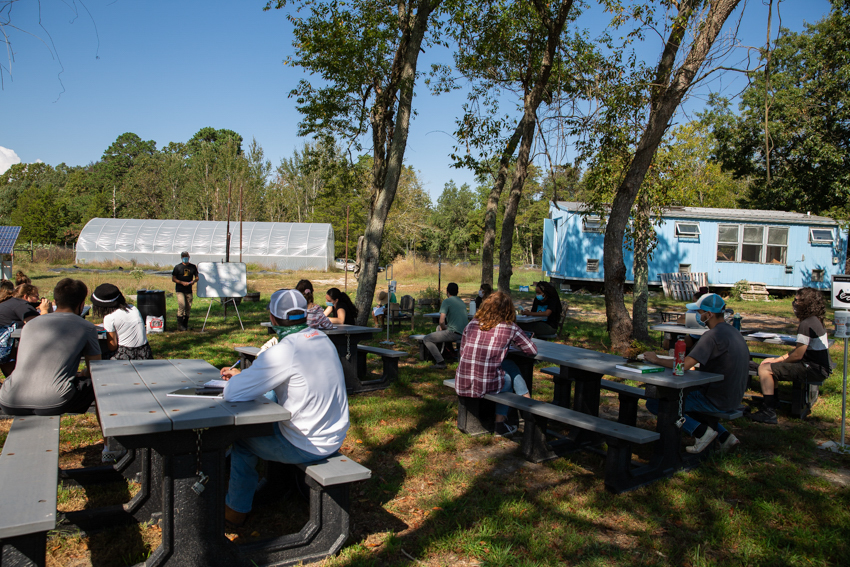 Ron Hutchinson, associate professor of Sustainability, had picnic tables delivered to the Sustainable Farm to teach agroecology, a field that explores sustainable farming. His lectures come to life as he points to real agriculture practices happening on the farm just steps away. The campus farm offers volunteer and internship opportunities for students, and the produce is donated to the Community Food Bank and sold at local farmer's markets. Hutchinson worked with Rob McKeage, a Stockton graduate who now works in the School of Natural Sciences and Mathematics, to keep the farm growing over the summer.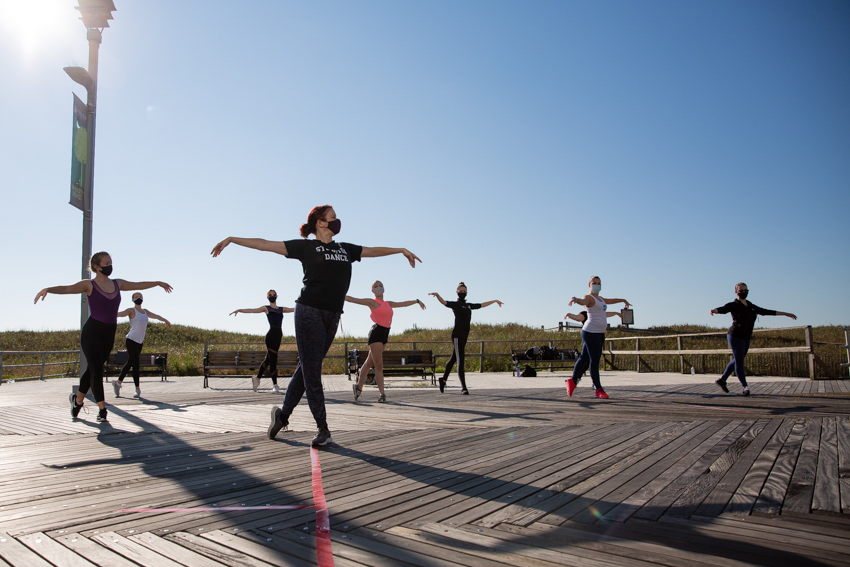 Ballet went to the Boardwalk with Rain Ross, associate professor of Dance, who was so excited to see her dancers move together in a group instead of individually in Zoom squares on a computer screen. Bikers, joggers and walkers slowed to take in the scene as they passed by. Dance classes in Galloway have practiced in Independence Plaza, parking lots and natural spaces surrounding the buildings.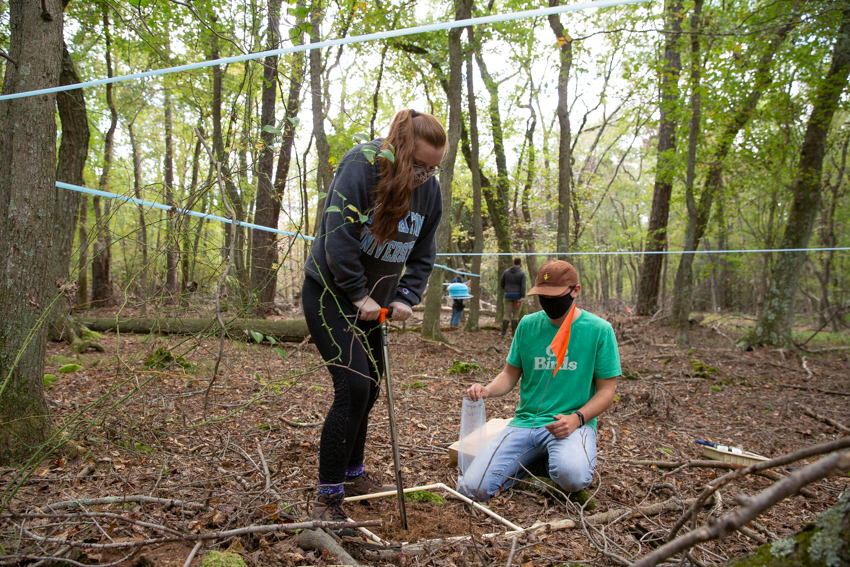 Ninety red maple trees were tapped on campus and a "spider web of blue tubes" was woven through the forest to bring harvested sap to a central location, explained Aaron Stoler, assistant professor of Environmental Science. Stoler and a team of collaborating faculty members were awarded a three-year U.S. Department of Agriculture grant to promote maple sugaring in the South Jersey region through research and community outreach. Pictured, Environmental Science majors Erin Coyle and Ryan Hegarty take a soil sample. Hegarty, who got involved in the Maple Project last spring, is grateful to be gaining hands-on field sampling experience and is excited to be involved in a project that provides an incentive for the community to preserve their red maple trees and make use of their land.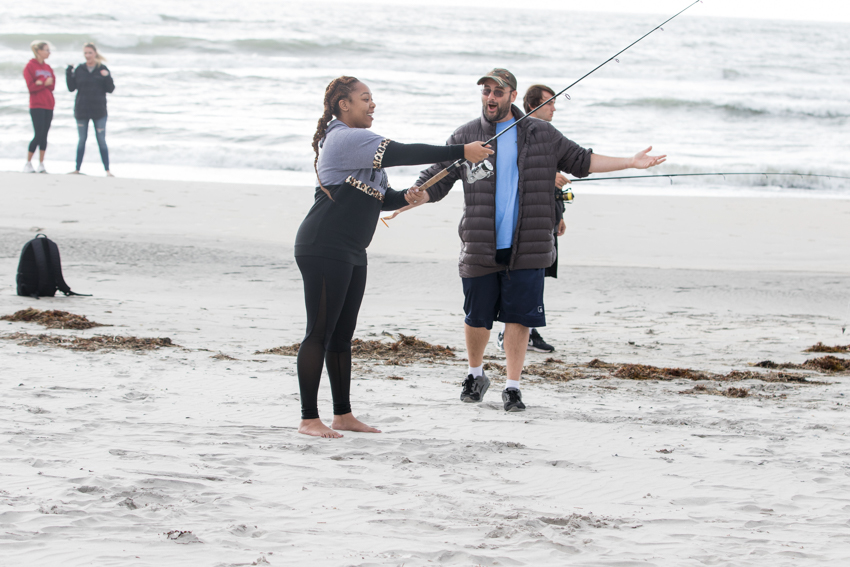 As soon as Stockton opened its Atlantic City campus, Adam Aguiar, assistant professor of Biology, began teaching on the beach. His Saltwater Ecology and Fishing course gets students hooked on fishing as well as the science that drives a thriving ecosystem. Aguiar is a skilled fisherman and a contributing writer for Fisherman Magazine.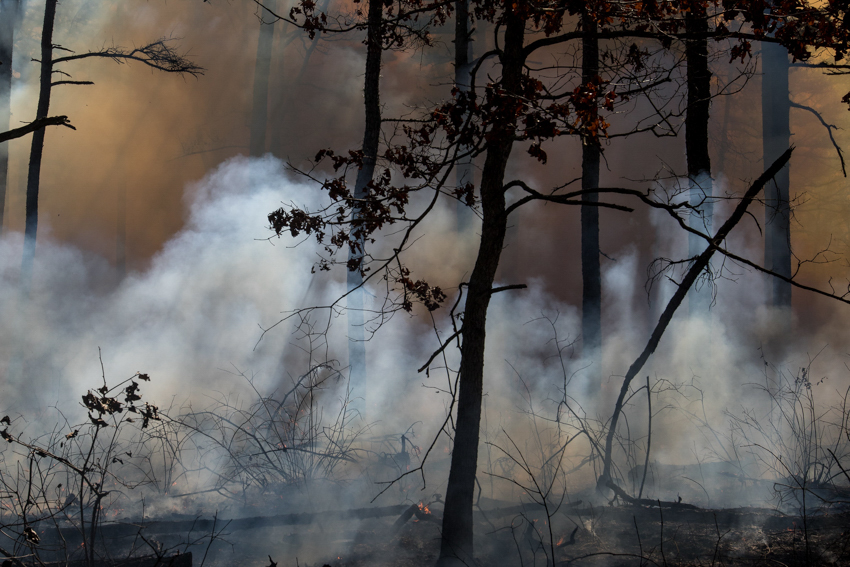 Stockton's Pinelands forest is a classroom for students interested in forestry. In 2015, Stockton began active forestry work on the Galloway campus guided by a Forest Management Plan approved by The N.J. Pinelands Commission. Prescribed burns and thinning of unhealthy trees are conducted in experimental plots that are monitored over time. Matt Olson, assistant professor of Environmental Science, teaches forestry and recently explained how smoke from this season's western wildfires made it all the way to the east coast in the form of hazy skies.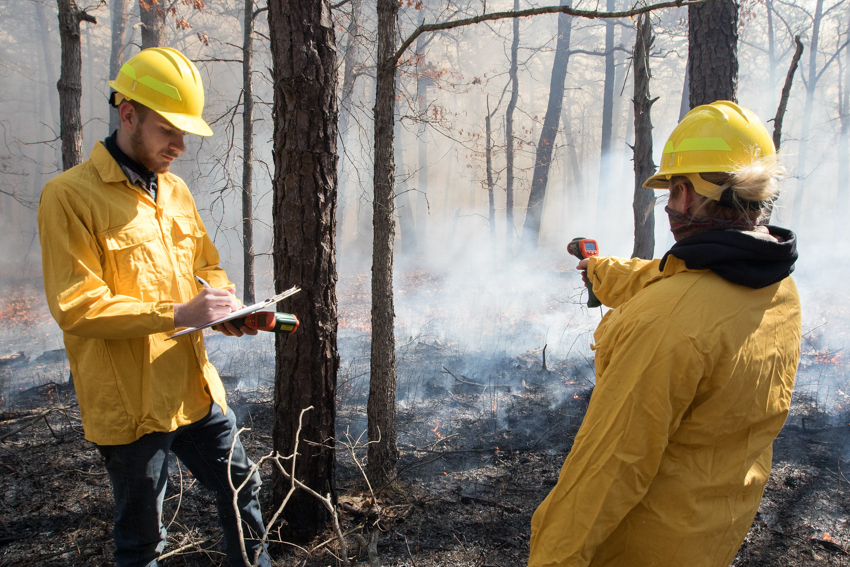 Students follow in the footsteps of New Jersey Forest Fire Service crew members to record temperature data during a prescribed burn. The last controlled burn on campus was in March 2020. If the conditions are right and the leaves have fallen, a fall burn could take place this year. If not, spring will be the next opportunity.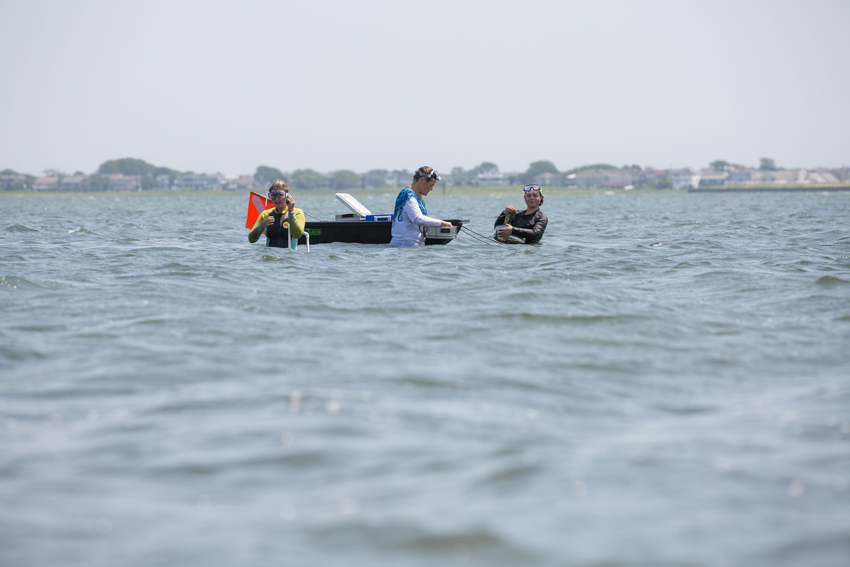 Students commute by boat to a research site in the Barnegat Bay, where they dive in to study seagrass with Elizabeth "Z" Lacey, associate professor of Marine Science. Over the summer, Dr. Z led a virtual field trip to Barrel Island via Facebook live to explain the difference between seagrass and seaweed and to highlight the ecological importance of a healthy underwater lawn. A bed of eelgrass is a nursery habitat for marine life and supports the base of the food web. Juvenile scallops hold on to blades of eelgrass and juvenile fish hide from predators. Boating in shallow waters with seagrass beds can leave prop scars. "If you drove a truck on a front lawn after a rain, it would take a long time to re-grow," and the same goes for seagrass underwater, explained Dr. Z. Google Earth imagery has shown prop scars that are five and six years old. In May, when eelgrass goes to seed, students help to gather seeds by hand and grow seedlings remotely in tanks for transplanting.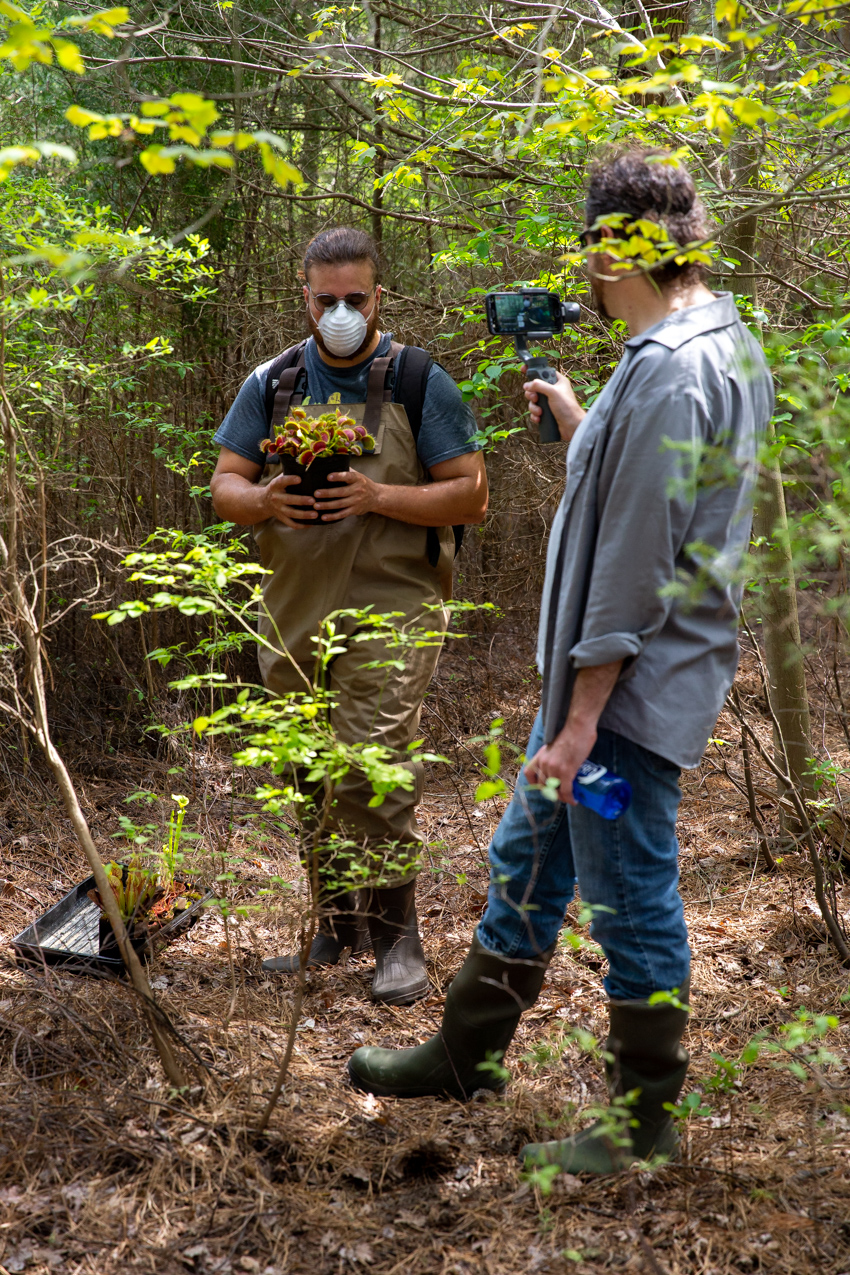 Early in the pandemic, while Stockton was fully remote, Aaron Stoler, assistant professor of Environmental Science, hosted virtual experiences in a variety of Stockton's outdoor classrooms. Through his Facebook live series, Streaming with Stoler, he connected with students and the community from his cellphone. Josh Alcoba '20 joined Stoler for a swamp adventure to search for sundews, a type of carnivorous plant.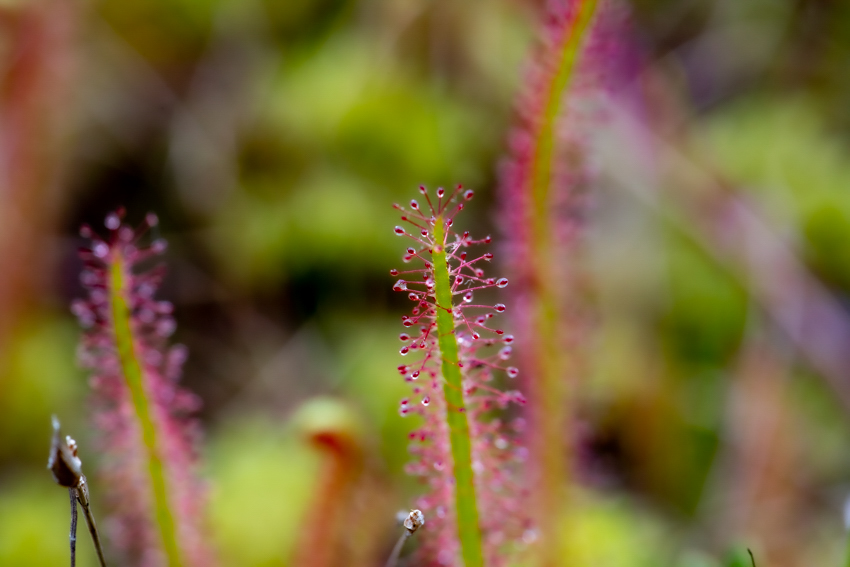 Unless you look closely, tiny sundew plants are hiding in plain sight.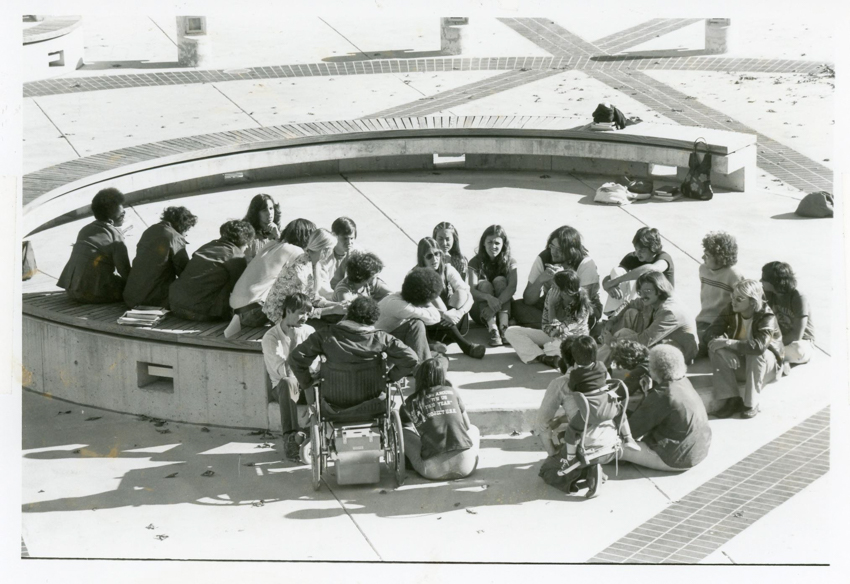 Outdoor learning happened long before the pandemic and continues to be a Stockton tradition.