Picture Stockton...Farming to Feed Those in Need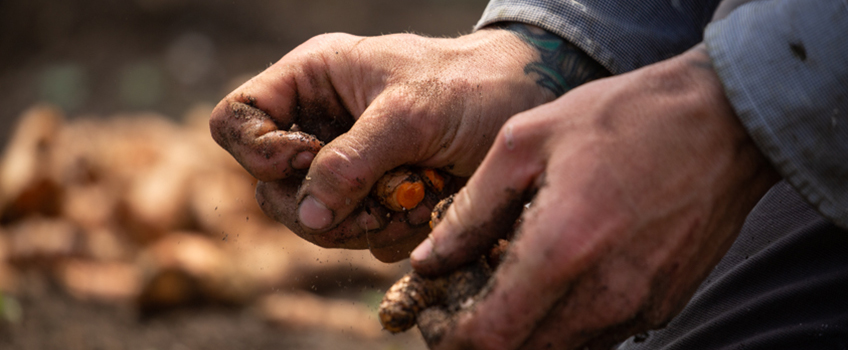 Galloway, N.J. - Stockton University's Sustainable Farm is a place where students can grow produce and ideas through internships, course work and volunteer opportunities. This season has been different without students, but the crops they started are still being harvested to feed those in need.
Until students can return to campus, Ron Hutchinson, associate professor of Biology, and Robert McKeage, a professional service specialist, are tending to the crops and donating produce to the Community Food Bank in Egg Harbor Township. A recent 350-pound donation included radishes, spinach, lettuce and arugula.
Last year, a total of 6 tons of produce was donated, and Hutchinson believes this year's yield will be similar.
The Sustainable Farm also plans to offer produce at the Pleasantville C.R.O.P.S. Farmer's Market upon their opening.
Pleasantville C.R.O.P.S.: July 1–Aug. 19
Wednesday evenings, 4–7 p.m.
at the new City Hall parking lot on 28 W. Washington Ave.
Among the newest projects on the 1.5-acre, off-grid farm are a shipping container painted with a mural on the outside and housing a solar battery and refrigerator on the inside, the excavation for a geothermal greenhouse that will utilize thermal energy from the soil to regulate temperature, and an orchard.
Take a photo tour of the farm below to see the latest projects.
Photo story by Susan Allen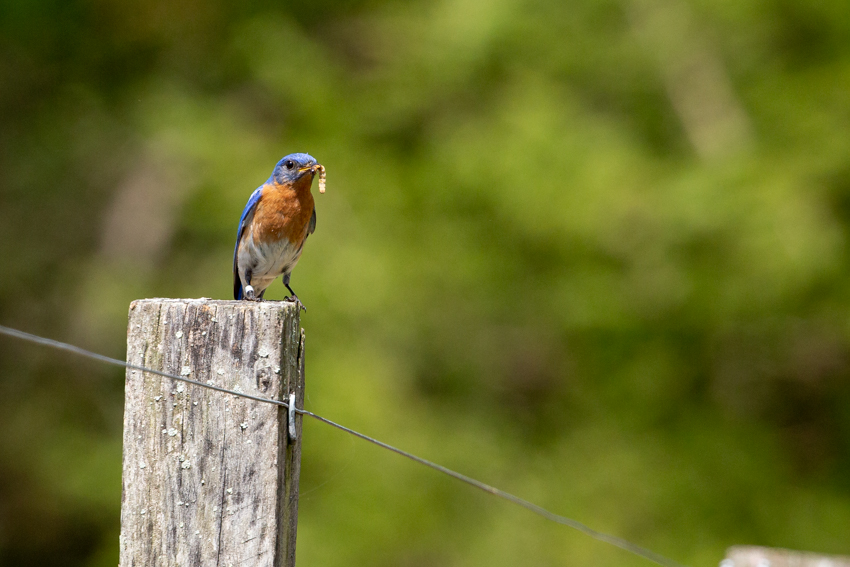 It was quite literally a bluebird day with clear skies and brightly colored birds dashing from the tree line to the fence posts chasing insects. Note the tiny band on this bluebird's leg that helps researchers study the species.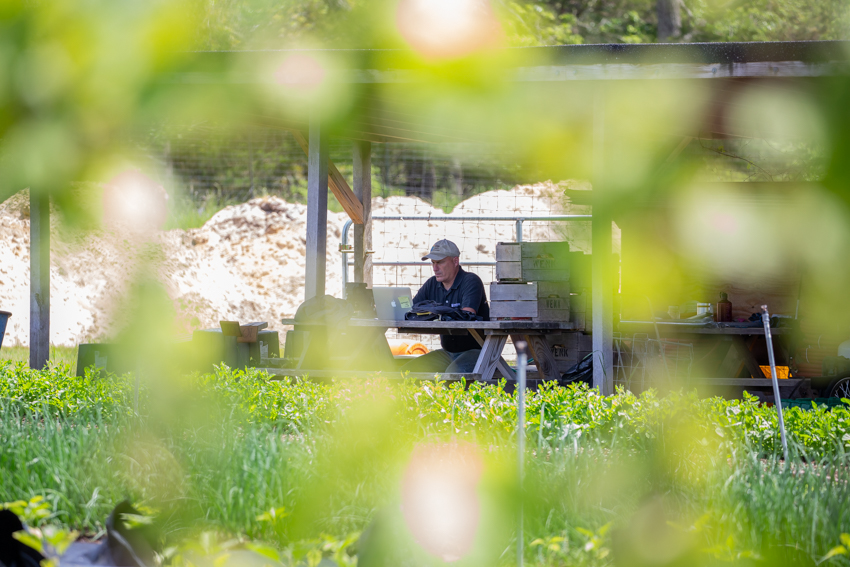 Ron Hutchinson participates in a Zoom meeting before tending to the crops. Agriculture operations have been exempt from stay-at-home orders allowing farmers to continue their essential work of getting food onto tables.
Victoria Saunders '19, a Sustainability graduate, transformed a plain shipping container into a mural.
Energy from the sun, collected by solar panels, is stored in a battery located inside the orange box in front of Ron Hutchinson. It powers an air-conditioning unit that is used as a refrigerator for harvests.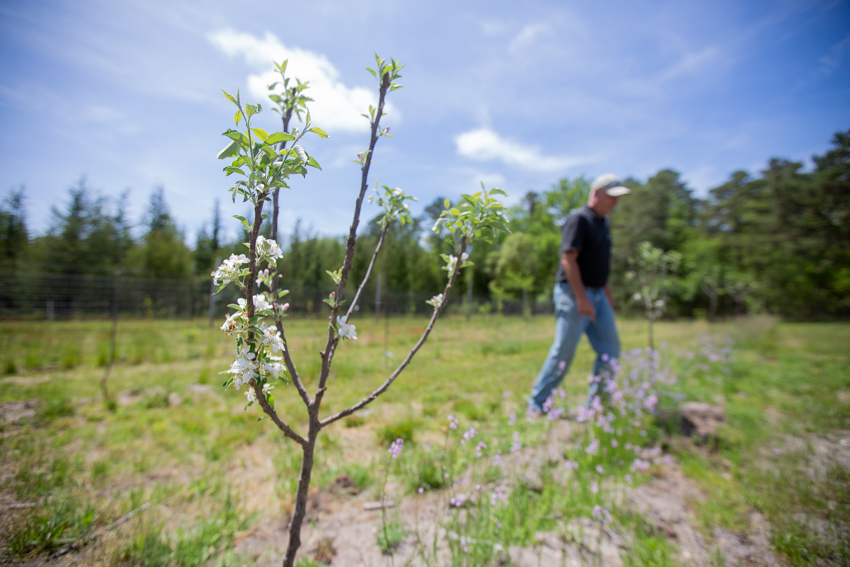 An orchard, established this year, has apple trees (for eating and cider), pear trees, peach trees and cherry trees. Nearby are grapes and three varieties of hops that can grow up to a foot per day as they creep upward along a string dropped from a horizontal wire supported by towers. Students have been interested in fermentation and beverage brewing, so this corner of the farm provides an outlet to learn more.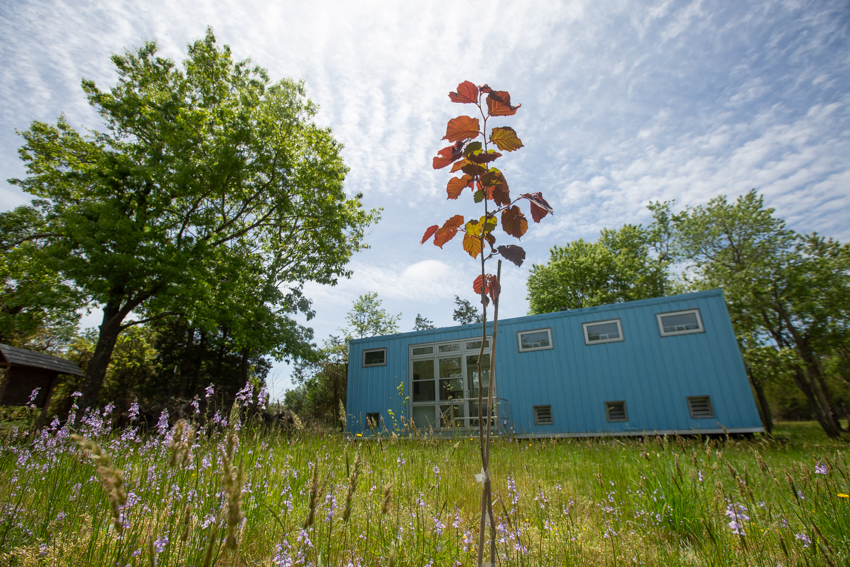 Blight-resistant Hazelnut trees, bred by Rutgers researchers, are growing in a fenced-in area. In the distance, "Little Blue," an eco-designed unit formerly located along the solar parking lot, now serves as a place for harvests like garlic to dry.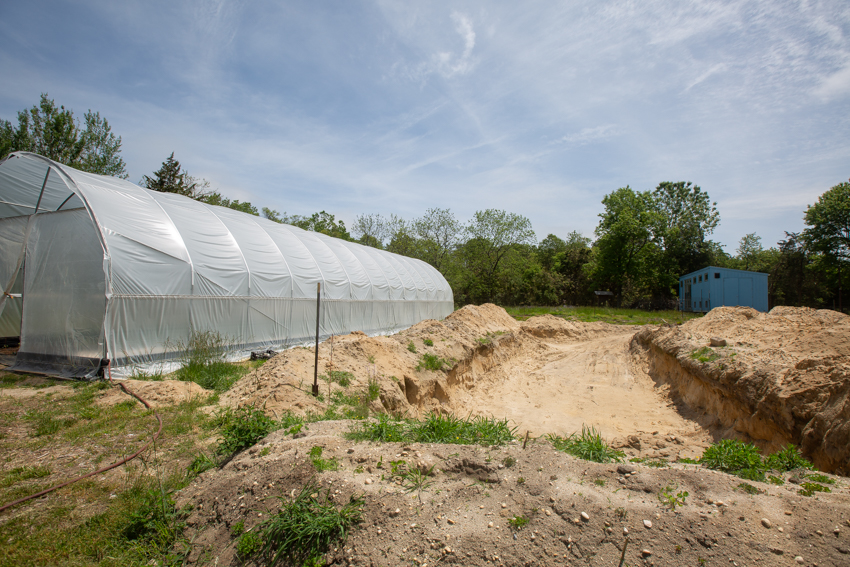 A hole was dug for the construction of a new greenhouse experiment that will test the efficiency of a geothermal greenhouse that utilizes thermal energy from the soil to regulate temperature.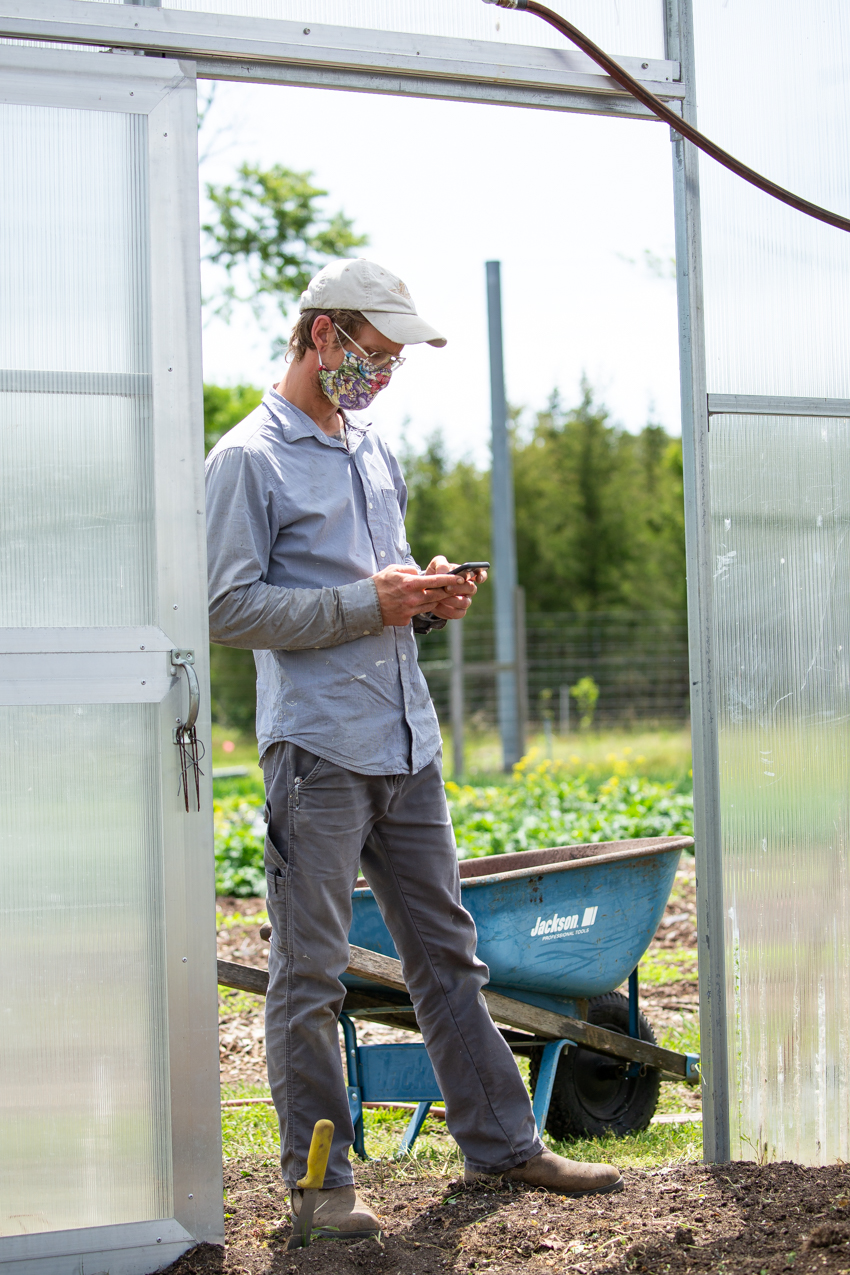 Robert McKeage makes a few calculations to maximize how he will use greenhouse space to plant ginger and turmeric.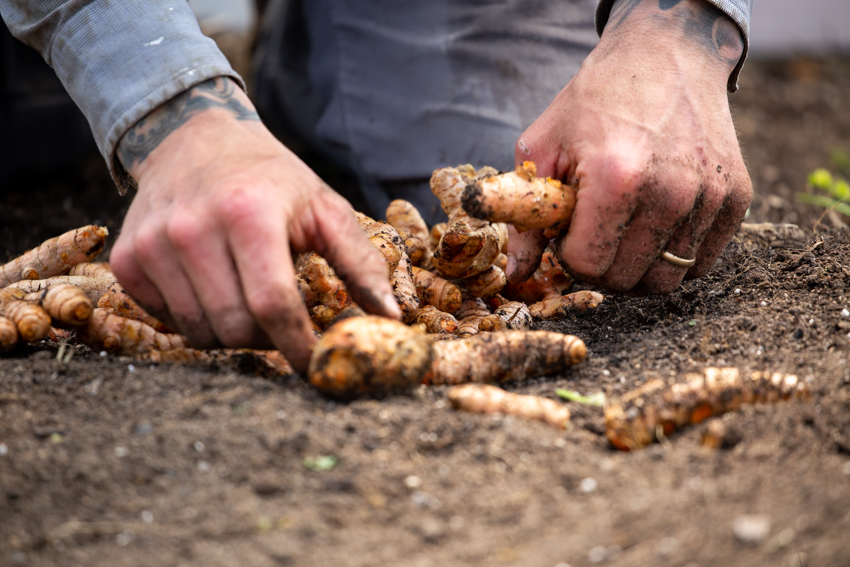 Learn more about the hands-on opportunities at the Stockton Sustainable Farm online and view more images on Flickr.