Beyond Financial Assistance
Beyond Financial Assistance
Stockton's Educational Opportunity Fund Program inspires hundreds of hard-working students.
by Marielena Dottoli '18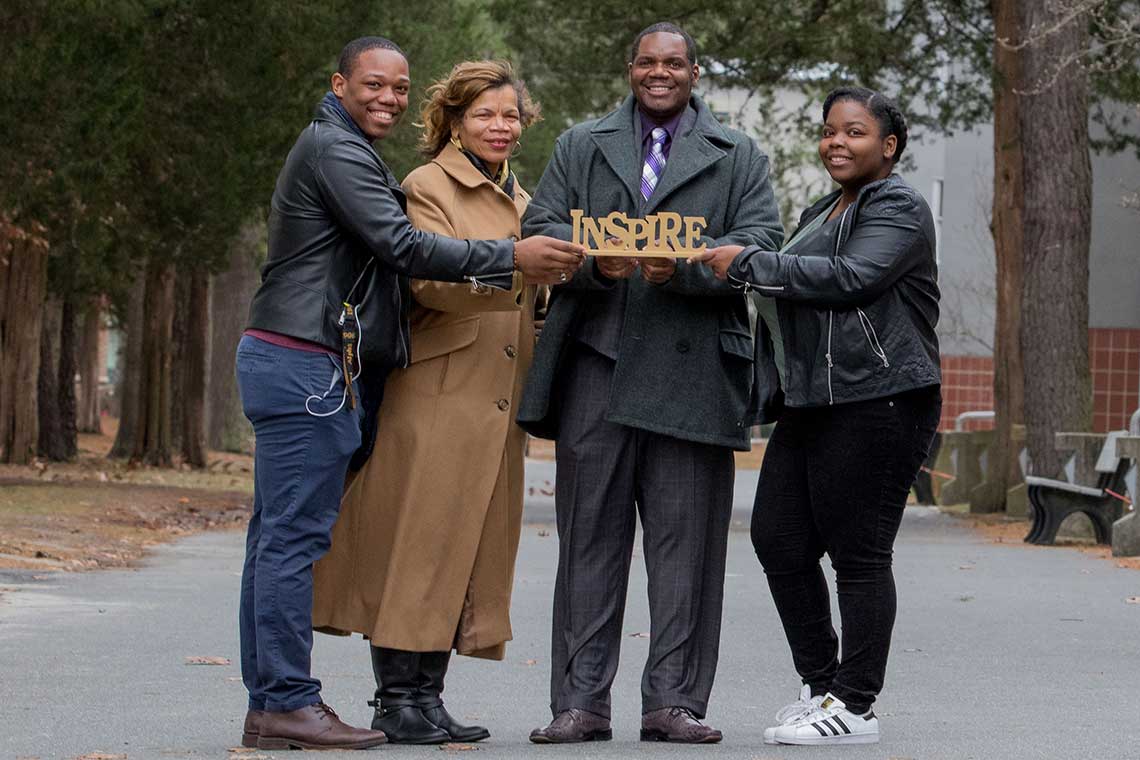 Inspire. That's what John Gray hopes to do in his life. It's something he felt firsthand as a student in the Educational Opportunity Fund (EOF) program at Stockton University.
The EOF Program, a state-funded grant program, provides financial assistance and support services to college students from educationally and economically disadvantaged backgrounds.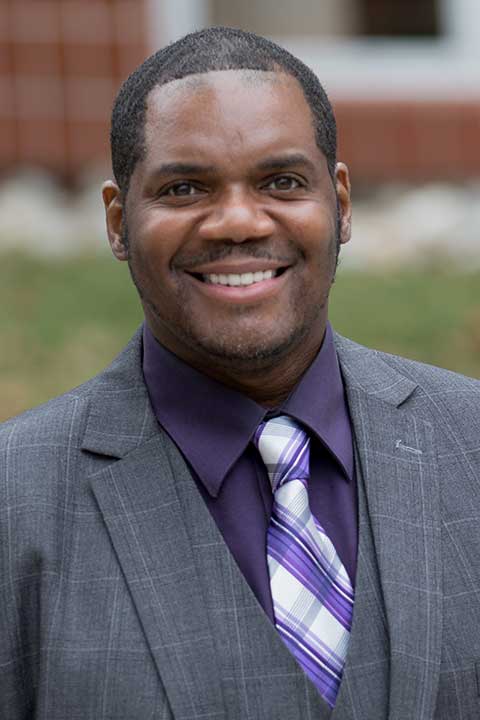 Stockton's EOF program, under the direction of Maralyn Mason, currently assists over 350 students.
According to Mason, the EOF program is much more than financial assistance. "It's an extension of family," she said. "Not only does the program provide financial aid, but it also assists students academically and personally."
Students accepted into the program take part in the five-week summer program, where they live on campus, take classes and participate in social events with other incoming EOF students. The program provides the opportunity for students to get to know each other and learn about the University and the career, academic and social support it has to offer.
The support does not end with the completion of the summer program. Throughout their time at Stockton, EOF students also receive support from EOF staff and advisers as well as other professional staff members, faculty members and student leaders.
"Many of our students come from disadvantaged backgrounds," said Mason. "This program gives them a leg up."
In 1986, Newark native John Gray was one of those students. Growing up in the foster care system, Gray knows how necessary the EOF advantage and support can be.
"I turned 18 my first semester here at Stockton," Gray said. "My caseworker wished me good luck with the rest of my life before walking out of the door after our last meeting in upper J-wing."
At that time, Gray said that Stockton and the EOF program became his cheering section.
"[With the support of the EOF program], I said to myself, Okay, I can do this," he recalls.
Gray graduated in 1992 with a bachelor's degree in Criminal Justice. He would go on to receive master's and doctorate degrees years later.
In 2017, after spending over two decades as a school administrator, Gray returned to Stockton as the assistant dean of the School of Education. Ironically, his office is now located in upper J-wing.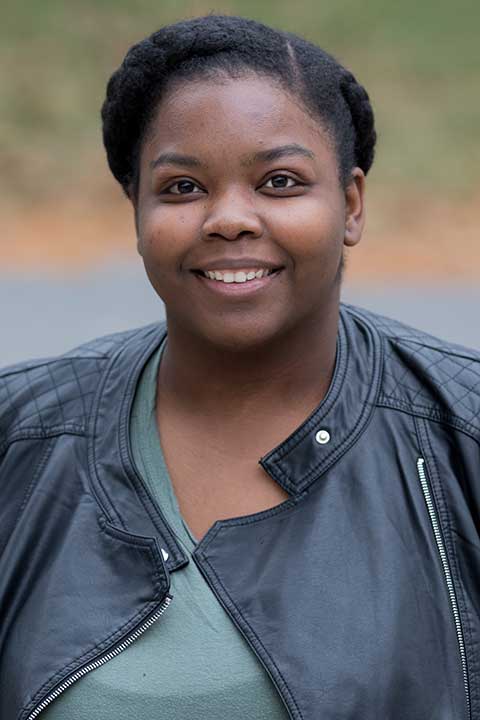 Like Gray, senior Naijasia Thomas attributes many of her personal successes to the support she has received through the EOF program.
"EOF is the best thing I could have done for myself," said Thomas, a Literature major.
"Knowing that there are people there who want to help me, gives me the support I need," Thomas said. "And going through everything with other EOF students really creates and strengthens our bond. We know we can do it together."
In addition to tutoring students in writing, Thomas also serves as an admissions ambassador, the Vice President of the Stockton NAACP chapter, the public relations director for the Alliance for EOF Students of N.J. and a member of Sigma Tau Delta, an English honor society.
In Fall 2017, she traveled to Cyprus, Greece as an exchange student to teach writing as the first exchange student in a new program started by Stockton alumna Ciara Barrick, who put together a writing center in Cyprus as a Fulbright. While there, she was able to interact with ESL (English as a Second Language) students and help guide them in their writing.
EOF AT A GLANCE
The EOF Program, a state-funded grant program provides financial assistance and support services to students from educationally and economically disadvantaged backgrounds who attend colleges and universities in New Jersey. Students who meet the academic and financial criteria receive financial awards ranging from $250 to $2,500.
Last year, Stockton's EOF retention reached a record high, where 98 percent of the students enrolled in Fall 2016 re-enrolled for Fall 2017.
The six-year graduation rate for Stockton's EOF students is 67 percent. That's 12 percent higher than that of the 2015 national average reported by the N.J. Office of the Secretary of Higher Education.
Thomas believes the support she has received through the EOF program and from people like Mason has helped her to become who she is today.
"Mama Mason," as she is affectionately referred to by her EOF students says that her students are highly motivated. "The goal of the program is to help them succeed. We tell them all the time, 'you're capable of so much.'"
Mason attributes the success of the program to the drive of her students and the support from the entire University community.
"The work we do isn't hard work, it's heart work," she said. "We give our time and commitment to the students and to the program and the students really feel that love."
Mason says that love is quickly helping turn 2018 into a year of milestones. As the State of N.J. EOF program turns 50 years old, Stockton will expand its program with a new EOF program in Atlantic City, which aims to support 50 students beginning in Fall 2018.
"For many of the students in Atlantic City, college is some far-away entity, but to have a college the caliber of Stockton right in their backyard, I think that's something that's awesome for them to see and be exposed to," said Gray, a former educator and administrator in Atlantic City.
"

EOF is the best thing I could have done for myself."
Along with Gray and Thomas, many other successful students and alumni have gone through the program. Many current students are leaders on campus, successful athletes and gifted academically, while alumni have gone on to earn advanced degrees and certifications in their fields of study and have successful careers.
"This program does so much," Thomas said. "Coming through it is a true accomplishment. I'll always be a proud EOF student."