Stockton University Commemorates Yom HaShoah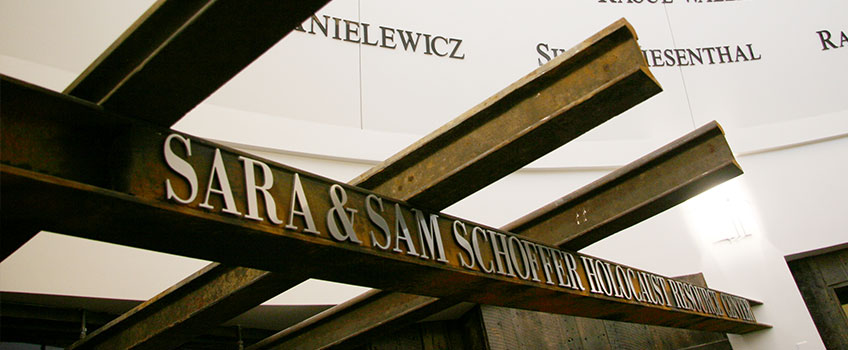 Update: Watch the Yom HaShoah service on Facebook LIVE.
One day each year, Gail Rosenthal, director of the Sara and Sam Schoffer Holocaust Resource Center, wears two special pins.
She held a pin with the Hebrew word "Zohar," which means to remember. On April 10, Stockton commemorated Yom HaShoah, a day to remember the 6 million Jewish victims of the Holocaust.
She held a second pin of Raoul Wallenberg, a Swedish diplomat who went to Budapest, Hungary to help save Holocaust victims. "He saved thousands of lives by forging papers for Swedish citizenship, setting up soup kitchens and safe houses for Jewish victims on the run," she explained.
Rosenthal wore these two pins together to remember both the victims and the rescuers who risked their lives.
"Wallenberg was arrested by the Russians after the war ended, never to be seen again. He became an honorary U.S. citizen for his heroic efforts and a U.S. postal stamp was issued in his honor," she said.
Yom HaShoh falls on the anniversary of the Warsaw Ghetto Uprising when the Jewish victims fought back against the Nazis. In Hebrew, Yom means "day" and Shoah means "consumed by fire."
The resistance efforts and those who helped victims are also honored on Yom HaShoah. The name Mordechai Anielewicz is one of many names displayed over the entrance to the Holocaust Resource Center. "He was just about your age and one of the leaders of the Warsaw Ghetto Uprising," Rosenthal explained to a classroom of Stockton Honors students.
The number one question students in grades 5-12 ask Rosenthal when she speaks in schools is why didn't the victims resist. "They did, but the circumstances were dire. One did not know what a ghetto would lead to or what conditions would be like," Rosenthal explained.
Surrounding the students who sat in a semicircle listening to Rosenthal in the Liviu Librescu classroom are black and white portraits of local Holocaust survivors. The photographs are a joint project between the Holocaust Resource Center and Wendel White, Distinguished Professor of Art, captured by students over a five-year period.
"We have about 80 portraits, and the portraits that are hanging are people who are no longer with us today. When this room opened in 2009, these walls were empty. Since 2009, these Holocaust survivors have died," she explained.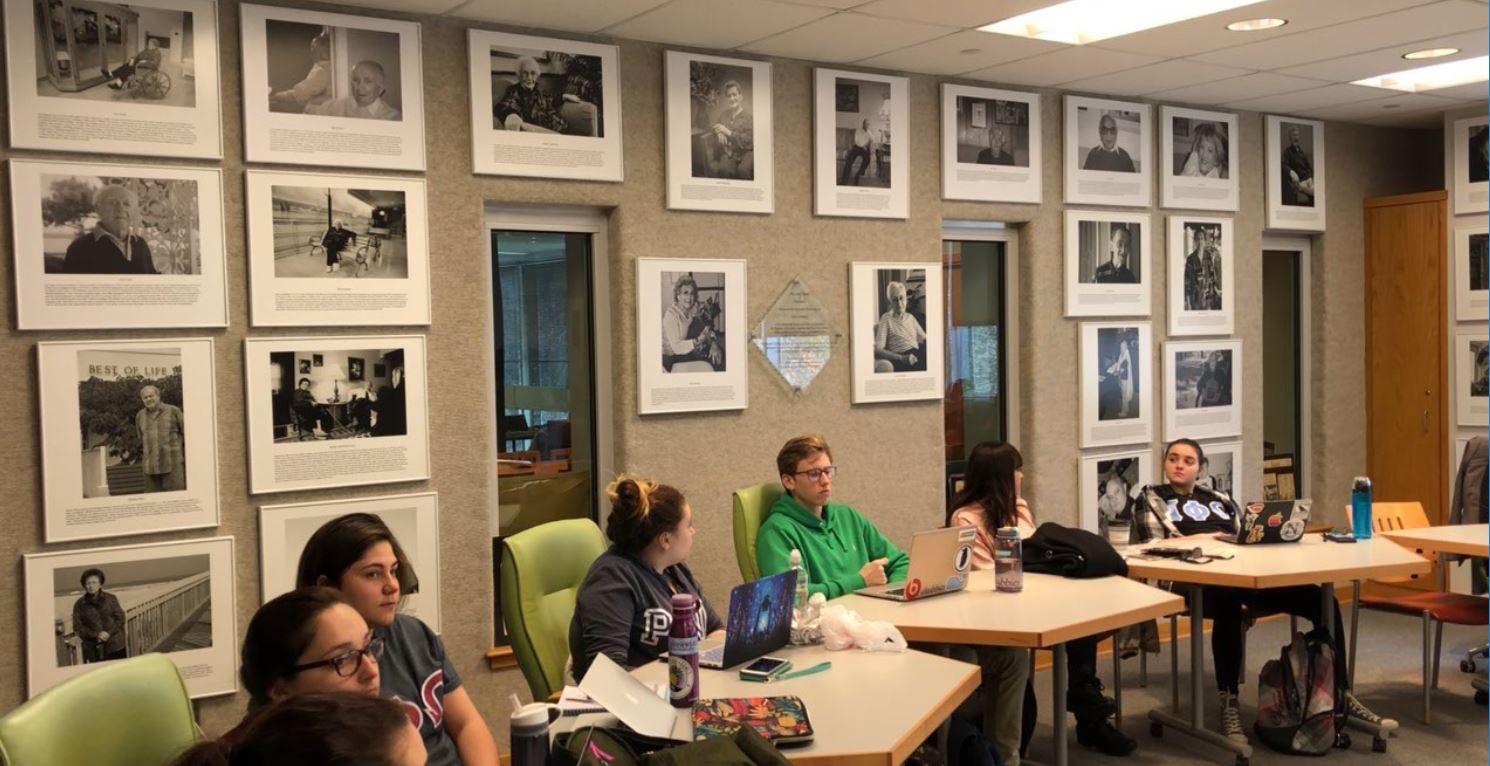 One survivor who is still living shared his story at Beth Israel in Northfield during a Yom HaShoah service April 10. David Wisnia survived Auschwitz-Birkenau.
Wisnia's voice was his savior. Rosenthal shared that one night, a Nazi officer asked if anyone could sing. Wisnia was afraid to answer at just around 15 years old, but everyone pointed to him. When the officer looked at him and asked if he could sing, he responded: "I can sing everything. I can sing in Polish, French, German and Yiddish."
The service was captured on Facebook LIVE by Ted Greenberg, Jersey Shore Bureau reporter for NBC10.
Michael Hayse, associate professor of History, added that Yom HaShoah is not the only day that remembers the Holocaust. The other two major days are International Holocaust Remembrance Day and Kristallnacht, the Night of Broken Glass.
Hear an excerpt of Rosenthal's lecture on YouTube.
Story and photos by Susan Allen