Environmental Studies, Sustainability Students Get Hands-On Experience through Internship Program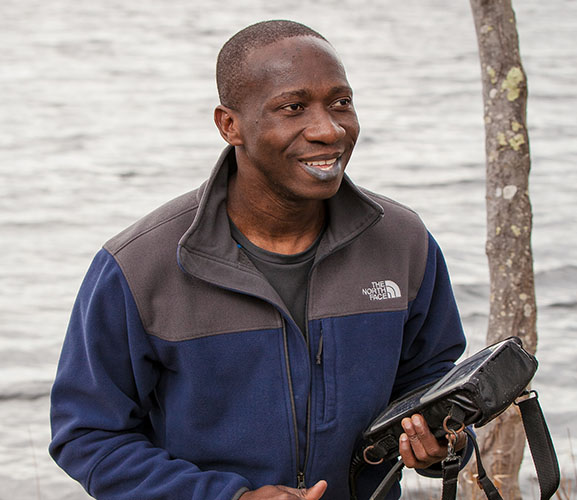 Tait Chirenje, associate professor of Environmental Studies, this semester signed an agreement with the N.J. Department of Military and Veterans Affairs (NJDMAVA) to run an internship program with Stockton students to work on various remediation and site investigation sites around New Jersey.
Through the internship, students will have the opportunity do hands-on work in all phases of environmental assessment, sample and data collection, data analysis and report preparation for sites that need environmental evaluation (assessment) and remediation (clean-up) year round.
"Our project helps evaluate potentially polluted sites and aid in providing background work for their remediation, so the environment benefits in the long term," Chirenje said.
Chirenje anticipates that the project will go on for at least five years, with potential to grow after that. There are currently six interns working on the project with project advisor John Hallagan.
Students are selected based on their career path/goals, work ethic, work history, and semester availability.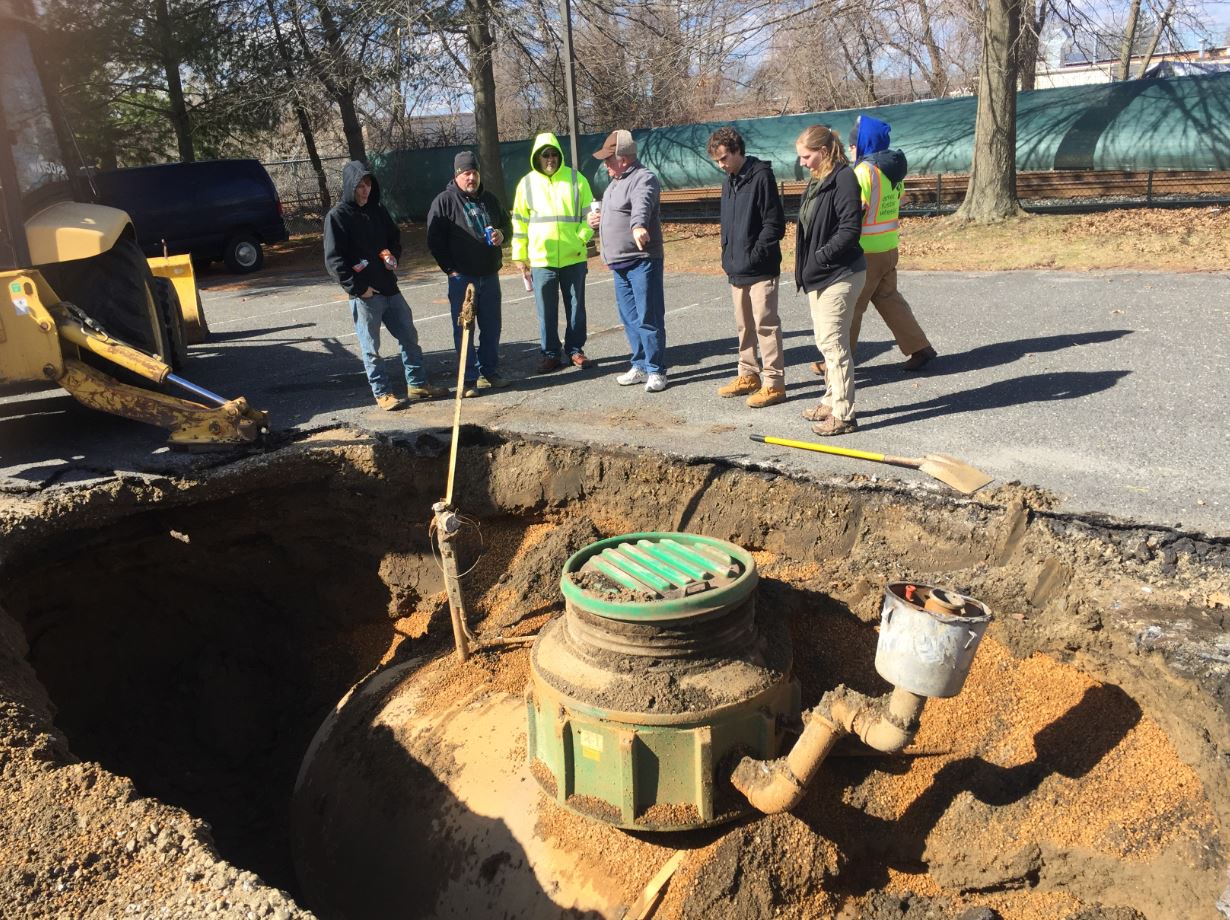 Students involved in the project include senior Sustainability major Tim Ivancic and senior Environmental Studies majors Raina Ryan, Michael Hoffman and Anne Timmreck and junior Environmental Studies majors Laurel Kline and Nicholas Cordivari.
Interns are currently working on two main projects including Water Sampling at over 35 New Jersey Army National Guard (NJARNG) sites and creating an Air Emissions Report for the NJARNG.
Chirenje believes that the hands-on experiences these students are being exposed to will benefit them in the long-run.
"Students benefit from this program through their engagement in projects they would otherwise only read about in books or hear about in class," said Chirenje. "By the time they graduate, our interns will be familiar with the practices and norms of professionals in their field. They will also be highly sought after employees due to their unique training."
Staff from the NJDMAVA will give a brief background of the program and the students will present work that they have been working on for the internship at 1:30 p.m., Tuesday, April 17 in Campus Center Meeting Room 5.
Pictured left: Student interns working at a site. Pictured right: Tait Chirenje, associate professor of Environmental Studies.
_Reported by Marielena Dottoli