Sankofa Retention Initiative Recognizes Members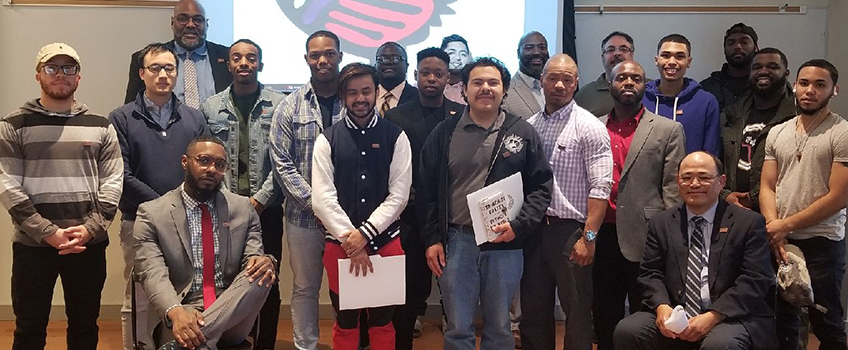 Galloway, N.J. - Stockton's Sankofa Retention Initiative (SRI) held its 2018 Semester Recognition Event on April 18, 2018.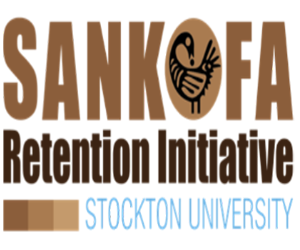 Three graduating Sankofa students were recognized during the event and 10 students were formally inducted as Sankofa student members.
The three students honored were Marcos Aguina, Elijah Lewis and Anuj Patel. Also graduating, but not attending the event, is Jeremy Moscat.
Student members inducted as Sankofa student members were Deon Davis, Marcos Aguina, Angel Cordero, Jack Somphounphody, Moses Le, Geovanii Quinones, Jowy Cenat, Joseph Eberhart, James Anderson and Hasshim Smith-Johnson.
Sankofa is a student retention initiative for minority male students. Housed within the Office of the Dean of Students, SRI's goals are to help students successfully transition into the college environment, provide opportunities for professional and personal development, and encourage engaged citizenship. The program is coordinated by Tomas A. Itaas, Associate Director, Student Affairs Retention Initiative.
Sankofa also recently sponsored a trip to Phillies Finance Night at Citizen's Bank Park where students took part in a Networking Hour hosted by John Nickolas, Senior Vice President & Chief Financial Officer, The Phillies; Scott Proefrock, Assistant General Manager & Certified Public Accountant, The Phillies; Vincent Drozd, Partner, KPMG LLP; and Daniel Astolfi, SVP Middle Market Regional Executive Mid-Atlantic Region at Citizens Bank.
# # #
Contact:
Diane D'Amico
Director of News and Media Relations
Galloway, N.J. 08205
Diane.D'Amico@stockton.edu
609-652-4593
stockton.edu/media