Four to Speak at "Salute to Stockton' Lecture Series
Galloway, N.J. - Faculty and staff from Stockton will share their expertise on happiness, Stockton's archives, "songs of the sea" and the university's plans in Atlantic City at the 21st annual Salute to Stockton summer lecture series at Shirat Hayam Synagogue in Ventnor.
Rabbi Gordon Geller said the talks are a highlight of the summer for the congregation and the community.
"The topics are both informative and entertaining," Rabbi Geller said.
All lectures are open to the public and held at 7:00 p.m. Fridays as part of the Sabbath services. Each program includes a question and answer session.
The schedule is: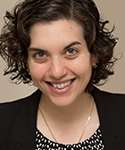 June 22: Haley Baum, Assistant Dean of Students, Atlantic City, will provide a virtual tour of the new Atlantic City campus, which opens in September. She will discuss how Stockton plans to partner with the community as more than 500 students move into new student housing and classes begin at the new Academic Center.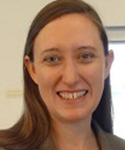 July 20: Heather Perez, Stockton Special Collections Librarian and University Archivist, will discuss some of the fascinating material and collections stored in the Richard E. Bjork Library Special Collections, which are open to the general public. The collection includes local history, New Jersey history, authors affiliated with Stockton, and works by local authors. Materials include maps, photographs, magazines and recordings.

Aug. 3: Lennard Hammerschlag of Atlantic City and Gail Rosenthal, director of the Sara and Sam Schoffer Holocaust Resource Center at Stockton, will speak about their trip in July to Hammerschlag's parents hometown in Germany. Hammerschlag and his brother, Marc, the children of Holocaust survivors, brought with them a Torah from the Lauenau synagogue, which Adolf Hammerschlag took with him into emigration almost 80 years ago when the family escaped Nazi Germany. Michael Hayse, Associate Professor of Historical Studies at Stockton also went on the trip, which included stops at Hammerschlags' grandparents' home in Frankfurt and the town of Lauenau, where Adolf Hammerschlag lived and owned a textile business. The synagogue there is now a Greek restaurant.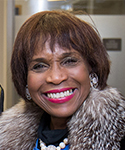 Aug. 17: Professor of Music Beverly Vaughn and Jenny Wagner will present "Songs of the Sea". The presentation will focus on the importance and significance that songs and music about water have played in the life, struggles, and courageous aspirations of a people and how they continue to inspire and motivate mankind to dream, work together and overcome adversity by serving as a binding force in building brotherhood.
# # #
Contact:
Diane D'Amico
Director of News and Media Relations
Galloway, N.J. 08205
Diane.D'Amico@stockton.edu
609-652-4593
stockton.edu/media