Noyes Museum of Art Summer Season
The Noyes Museum of Art of Stockton University will host a variety of events and exhibitions for the summer season.
NOYES ARTS GARAGE, A.C.
ZODIAC: Identity and Interpretation from June 13 – Sept. 23. Sculptor Donna Dodson explores the relationships between the astrological world and human identity. Based on birth years, the Chinese zodiac assigns an animal to each year in a repeating twelve-year cycle.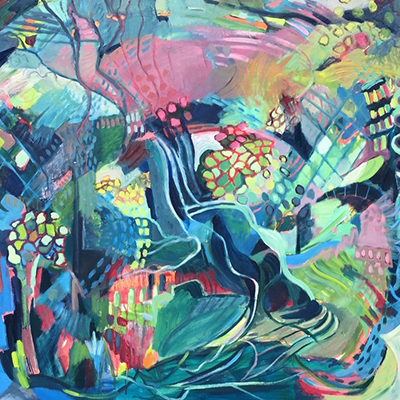 ALAN WILLOUGHBY, on view from July 10 – Sept. 23. Alan Willoughby's ceramic works play within the worlds of function and sculptural form. They include wheel thrown and hand-built components, working with both additive and subtractive processes.
NOYES MUSEUM GALLERIES, STOCKTON'S KRAMER HALL, HAMMONTON
The Noyes Museum of Art of Stockton University and Kramer Hall are hosting Third Thursday's "Dog Days of Summer" event on July 19 from 6:00 to 8:00 p.m. at Kramer Hall with the Noyes Museum presenting the Signature Artists Exhibition, and Kramer Hall offering a police K-9 demonstration. To reserve a ticket, visit www.eventbrite.com/third-thursday
NOYES GALLERY AT THE CLARIDGE, A.C.
There will be an opening reception on Friday, July 20 from 6 – 8 p.m. at the Noyes Gallery at The Claridge Hotel for the following four Noyes Museum exhibitions:
A.J. RUDISILL: The National Parks is on view from June 29 – Sept. 30. A continuing fascination with America's national parks has driven Rudisill to devote the last six years to painting more than 38 national parks landscapes and seascapes, celebrating the best of America's natural resources.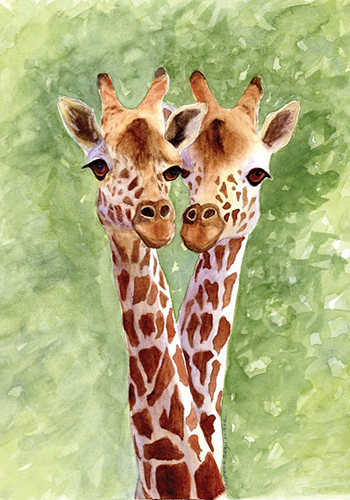 HARLEY JARRETT: Between the Natural and the Abstract is on view from June 29 - September 30. Jarrett's landscapes have elements of the "unreal", abstract, or psychedelic. They are not literal, but rather, psychological landscapes.
ANDREA SAUCHELLI: Biologics is on view from July 12 – Sept. 3. Sauchelli's paintings reference the complex inner workings of modern day medicine, or biologics, and the human body on a cellular level. (Photo 6)
STEPHANIE SEGAL MILLER: U is for Urial is on view from July 12 – Sept. 3. Miller, A Noyes Arts Garage resident artist, presents her solo exhibition as a collection of her works in watercolor and other media from her latest venture, an animal alphabet book, U is for Urial.
STOCKTON ART GALLERY, STOCKTON UNIVERSITY MAIN CAMPUS, GALLOWAY:
The Noyes Summer Art Camps return to the Stockton Art Gallery at the Galloway campus for its final session, Awesome Animals, available for ages 6-13 from July 23-July 27. Registration deadline is July 16. There is limited space available. Registration is required. To register, visit Noyesmuseum.org or e-mail education@noyesmuseum.org
SEAVIEW:
SHIFTING MOMENTUM: Works from the Noyes Permanent Collection is on view from July 11 – Sept. 30 at the Noyes Gallery of Seaview Resort in Galloway. This exhibition, curated by Stockton University art professor Chung-Fan Chang, is of abstract works from the Noyes Museum's permanent collection.
For more information on events at The Noyes Museum of Art, visit Noyesmuseum.org
# # #
Contact:
Saskia Schmidt
Noyes Museum Director of Education
Hammonton, NJ 08037
Saskia.Schmidt@stockton.edu
(609) 626-3420