Students from Nine High Schools Compete at Math Mayhem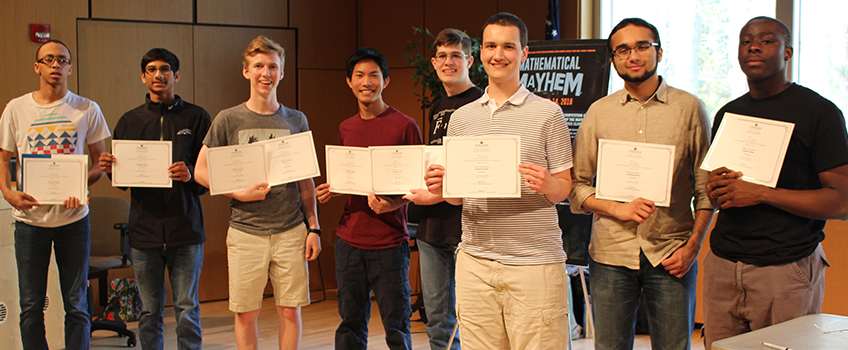 Galloway, N.J. - Students from Egg Harbor Township and Cedar Creek High Schools took the top awards in the seventh annual Math Mayhem tournament held at Stockton University on Saturday, April 14. Students from Oakcrest High School also placed in the competition.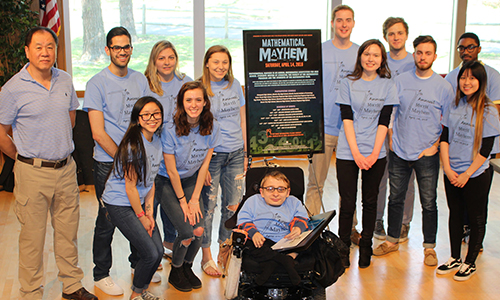 The 92 students from nine participating high schools competed in both individual and team written tests.
Aidan Himley from Egg Harbor Township High School placed first in the individual competition with a perfect score.
'We don't like perfect scores and we write the tests with the intent not to get them," said Associate Professor of Mathematics Bradley Forrest. "We had two perfect scores last year, so we wrote it even harder this year. But again we failed."
Second place in the individual competition went to Hans Derek Yu from Egg Harbor Township High School. Third place was a tie between Jarod Wille from Egg Harbor Township High School and Ebose Eigbe from Cedar Creek High School.
In the team competition, Saad Ayub, Nicholas Klapatch and Ebose Eigbe from Cedar Creek took first place. Second place went to Vivek Kolli, Trey Johnson and Andy Nguyen from Oakcrest. Third place went to Hans Derek Yu, Jarod Wille and Aidan Himley from Egg Harbor Township.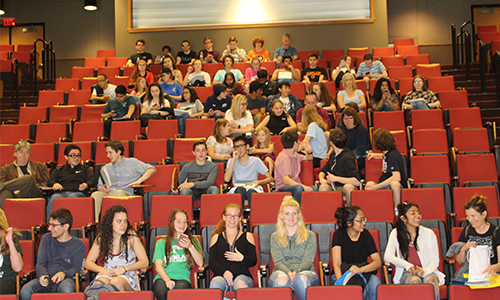 The winners received certificates and gift cards.
Klapatch, who will attend Stockton in the fall as a computer science major, said the test was difficult.
"But it wasn't impossible," he said.
"It was definitely harder than last year," Eigbe added.
"But it made you think in ways you didn't expect," Ayub said. "It was more out-of-the-box thinking."
The competition is sponsored by the Mathematics program at the Stockton School of Natural Sciences and Mathematics and the Stockton Math Club. Professor of Mathematics Chia-Lin Wu is the competition director, with faculty committee members Bradley Forrest, Judith Vogel, Pam Kosick, Suzanne Nezzar, Yujin Shen and Juan Tolosa.
"This competition is a way to promote math, Stockton's math programs and also to support our local high schools and the community," Wu said.
Other participating high schools were Absegami, Atlantic City, Ocean City, Southern Regional, Mainland Regional, and Middletown.
A gallery of photos is on flickr.
# # #
Contact:
Diane D'Amico
Director of News and Media Relations
Galloway, N.J. 08205
Diane.D'Amico@stockton.edu
609-652-4593
stockton.edu/media