Stockton at Manahawkin expands site, nursing options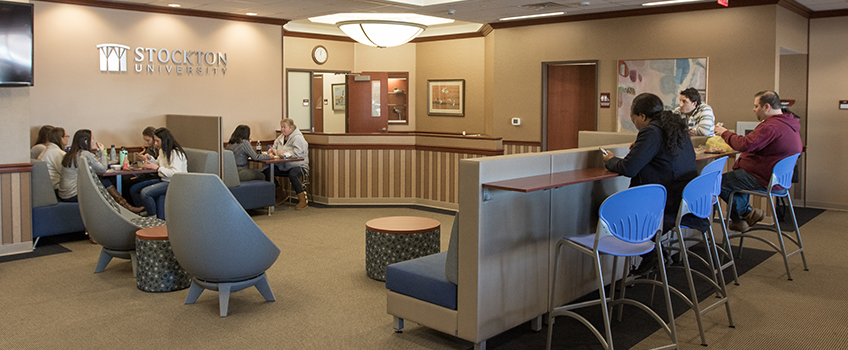 Galloway, NJ _ Students arriving for the spring semester at Stockton University's Manahawkin Instructional site discovered it had grown to more than three times its size.
The expansion into the adjacent 7,915 square-foot building at 712 E. Bay Avenue, former site of Rothman Institute Orthopaedics gives nursing students more room for hands-on learning in the six-bed Foundations of Nursing lab and seven physical assessment examining rooms that look like a professional medical office.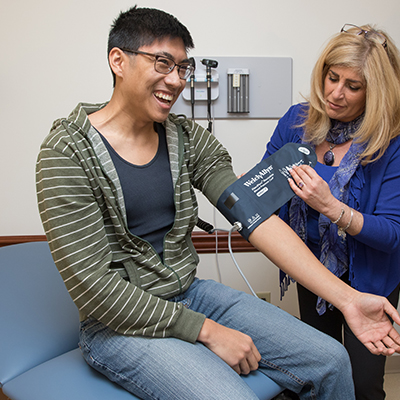 The expansion will also provide room for additional general education courses for the convenience of students living in Ocean County.
"I love it, said student Ann Smith, 21, of Manahawkin, who along with classmates in the Accelerated BSN, or TRANSCEL program, used the site for the first time on Jan. 18.
The Accelerated BSN students will spend one full day a week in class at the site in addition to their clinical assignments and other classes.
Art work from the Noyes Museum collection, including some by Fred Noyes, is exhibited throughout the site, adding color and interest.
"It is much more spacious and very beautiful," said student Christian Dy of Mullica Hill.
The new site includes a lobby/lounge area with seating where students can eat lunch. There is a faculty lounge and small student hospitality area with snacks and coffee.
"They are here all day, and we want to them feel welcomed and comfortable," said Michele Collins-Davies, the site manager.
"They did a really good job," said student Lindsay Carignan of Somers Point, who said her drive is a bit longer now on Thursdays, but it's worth it.
Edward Walton, interim associate dean of health sciences at Stockton said the new site facilitates the expansion of the 15-month Accelerated BSN program and the RN to BSN program, a hybrid program that meets both online and in Manahawkin.
"The RN to BSN is for the student who wants the flexibility of an online program, but also some in-class support," Walton said. "The site fits the needs of students in a welcoming environment."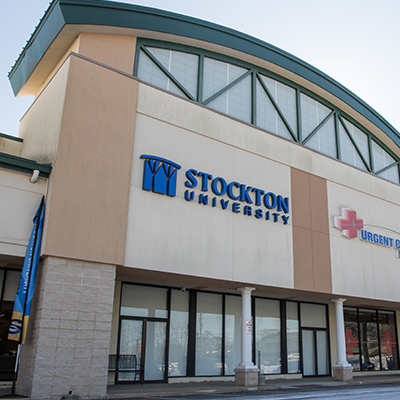 The Accelerated BSN program is for students with a bachelor's degree, typically in a health or science field, who wants to become a registered nurse with a BSN. Twenty-four students are in the current cohort and a new class will start in the fall.
The expansion will also allow Stockton to increase the number of general education and core Health Sciences courses that are offered in Manahawkin from the current 19 to 31 in the fall.
Summer courses are also offered at the Manahawkin site, and 2018's offerings will include Science of Forecasting Waves, Baseball History and Literature, Hispanic Literature and Film, Car Culture in America, Beaches, Business Basics and Introduction to Health Sciences.
An official dedication for the expansion will be held at 11:30 a.m. March 8.
For more information on courses offered at Manahawkin click here or go to Stockton.edu/Manahawkin.
For more information about nursing programs at Stockton, click here or go to Stockton.edu/health-sciences.
A gallery of photos of the site can be viewed on flickr.
Media tours of the site can be arranged.
Contact:
Diane D'Amico
Director of News and Media Relations
Galloway, N.J. 08205
Diane.D'Amico@stockton.edu
(609) 652-4593
stockton.edu/media