Stockton Receives Chamber of Commerce Education Award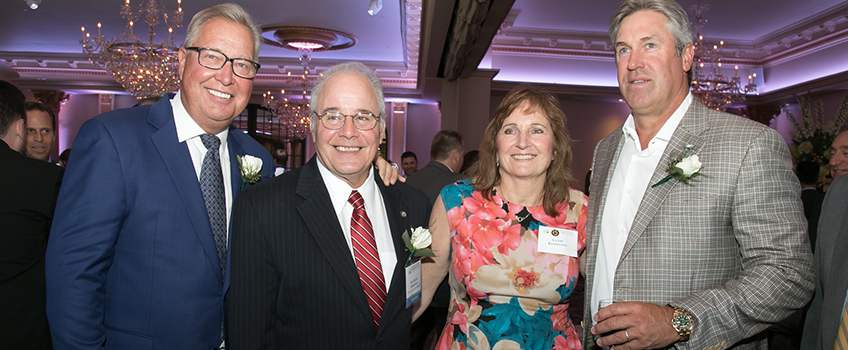 Galloway, N.J. - Stockton University received the Education Award from the Chamber of Commerce of Southern New Jersey at its 2018 Pinnacle Awards Reception on June 19 at Lucien's Manor in Berlin. President Harvey Kesselman accepted the award on behalf of the university.
Stockton was cited for its designation by the state as an Anchor Institution and for its public/private collaboration on the development of the Atlantic City campus, which opens in the fall.
"Two years ago the State of New Jersey designated Stockton as an Anchor Institution, recognizing the university's unique impact on Atlantic City and the surrounding region, as well as its potential to contribute to help and stabilize the local economy," said Debra P. DiLorenzo, president and CEO of the Chamber of Commerce Southern New Jersey.
"What followed was an extensive and collaborative planning process involving multiple partners," she said. "With a best foot forward effort by ACDevco, South Jersey Industries, county and state governments, CRDA, unions and contractors, this magnificent project has stimulated area housing markets, new business investments and the creation or expansion of several cultural organizations."
Philadelphia Eagles Coach Doug Pederson was the guest speaker and Chairman's Award honoree.
# # #
Contact:
Diane D'Amico
Director of News and Media Relations
Galloway, N.J. 08205
Diane.D'Amico@stockton.edu
609-652-4593
stockton.edu/media