Michael Cagno, Noyes Arts Garage Named Partner of the Year by the Oceanside Family Success Centers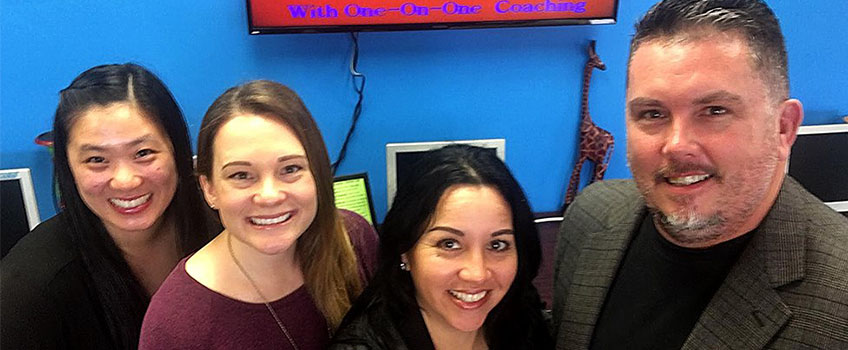 For Immediate Release
January 3, 2018
Galloway, NJ– Michael Cagno, executive director of the Noyes Museum of Art of Stockton University, and the Noyes Arts Garage were recently named Partner of the Year by the Oceanside Family Success Centers.
The Oceanside Family Success Centers are two community-based, family-centered neighborhood gathering places located in the heart of downtown Atlantic City, N.J. Community residents visit the organizations for family support, interactive workshops activities and groups. Activities are always free and open to all families in the community.
The award was presented during the Oceanside Family Success Centers' annual Volunteer & Partner Appreciation Dinner in November 2017. Each year, the Oceanside Centers in Atlantic City host the event to thank and celebrate all volunteers and partners who have given their time and talents to help the centers grow and empower the community. Awards are given in several different categories, and the winners are ultimately selected by each center's staff.
The Partner of the Year award honors Cagno and the Noyes Arts Garage for their work with the organizations throughout the past two years. In that time, Cagno and the Arts Garage have worked with the Oceanside Family Success Centers to promote education, provide resources for emerging artists and enrich the community.
"We chose to give this award to Michael and the Arts Garage because (Michael) has been a committed partner and collaborator in several of our community projects," said Chrissy Reamer, program supervisor at Oceanside II Family Success Center. "The Noyes Arts Garage has worked with the Oceanside Family Success Centers to empower and strengthen individuals and families in the community, bringing them together through the arts and a celebration of diverse cultures."
Last year, Oceanside II hosted its first Family Art Exhibit at the Noyes Arts Garage, featuring artwork made by individuals and families from the community and the center, celebrating the diverse cultures in Atlantic City.
"Michael not only put their completed artwork on display, but he assisted us with the development of a community art project, and allowed the families to express their creativity through pumpkin painting and a photo shoot," Reemer said.
"I am honored to have received [the Partner of the Year] award, but what is more important is the relationships that have been developed [through this partnership with the Oceanside Family Success Centers]," Cagno said. "It is through these types of collaborations and celebration of the arts that we strengthen our communities."
--Reported by Marielena Dottoli.
# # #
Contact:
Diane D'Amico
Director of News and Media Relations
Galloway, N.J. 08205
Diane.D'Amico@Stockton.edu
609-652-4593
stockton.edu/media