Visual Arts Exhibition Features 75 Works by 36 Alumni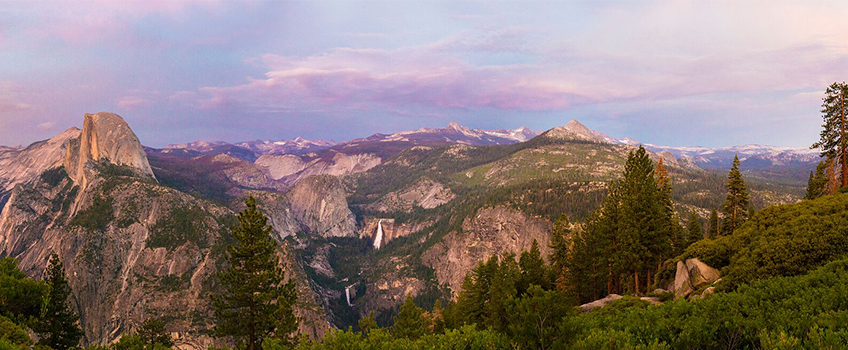 Galloway, N.J. – Thirty-six alumni will have their art work represented at the Visual Arts Alumni Triennial Exhibition at the Stockton University Art Gallery from June 23 through Aug. 2.
An opening reception will be held from 1-3 p.m. on Saturday, June 23.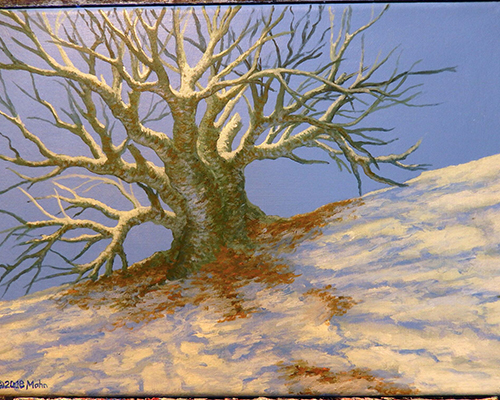 Tom Moran, Chief Curator for Grounds for Sculpture, was the guest juror for the exhibition. He selected 75 pieces of art of various media including printmaking, drawing, painting, sculpture, photography, and graphic design/visual communication.
The 36 alumni selected for the exhibition graduated from Stockton between 1982 and 2017. Those graduating from the Studies in the Arts/Visual Arts program with a BFA, BA, or as a minor were eligible to enter. Selected artists include alumni Jeff Quattrone of Woodstown, Nikki Robinson of Marmora, and Bruce Mohn of Jackson.
Quattrone ('84/photography) raises social consciousness through graphic design. He is a multi-faceted award-wining art director and designer. Quattrone is also the founder of Library Seed Bank. Three of his propaganda posters are included in this exhibition.
Robinson ('12/photography), a relatively recent graduate, started her own eponymous wedding photography business right out of college. She continues to explore photography outside of its commercial milieu. Her three digital color prints in the exhibition focus on her travel and exploration of our nation.
Mohn ('92/biology/painting/illustration) is a professional artist specializing in three-dimensional reconstructions of the skeletons of dinosaurs, early birds and pterosaurs. His works are on display in twenty museums around the world. In this exhibition, two of his acrylic landscape paintings were chosen.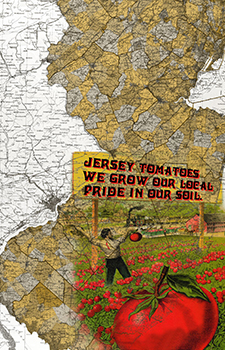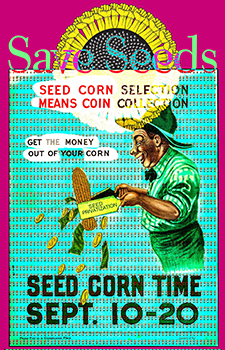 Other alumni featured in the exhibition are: Cody Alexander, Jena Brignola, Robert Buganski, Delaney Burke, Karlee Church, Jodee Clifford, Elizabeth DeCicco, Irena Fonorow, Diane Glaum Aronesty, Darya Hrybava, Patricia Hughes, Teresa Johnson Horowitz, Lisa Kaplowitz, Mae Kellert, Christina Kha, Jaimie Masino Doyle, Laura Moyer, Christine O'Brien, Tania Pomales, Gary Schenck, Jonathan Schoonover, Kristina Smith, Eric Sung, Lynda Sweeney, Stephen Tullio, Tommy Tutalo, Susan Vogel Brown, Heather Warburton, Eric Weeks, Khary Williams, Janelle Wilson, Leslie Wood and Olga Workman.
Summer hours at the Art Gallery are 12-4 p.m. Monday-Thursday and Saturday. Admission is free.
For more information contact Exhibition Coordinator Denise McGarvey at 609 652-4566 or at Denise.McGarvey@stockton.edu.
The Visual Arts program at Stockton University offers a Bachelor of Fine Art (BFA) with concentrations in illustration, painting, photography, printmaking, sculpture or visual communications (graphic design). The Bachelor of Arts Degree (BA) is offered through the Studies in the Arts Program concentrating in either Art History or Interdisciplinary Visual Arts.
For more information on the Visual Arts program at Stockton University, visit stockton.edu/visual-arts
# # #
Contact:
Diane D'Amico
Director of News and Media Relations
Galloway, N.J. 08205
Diane.D'Amico@stockton.edu
609-652-4593
stockton.edu/media