Fall 2021 Campus Operations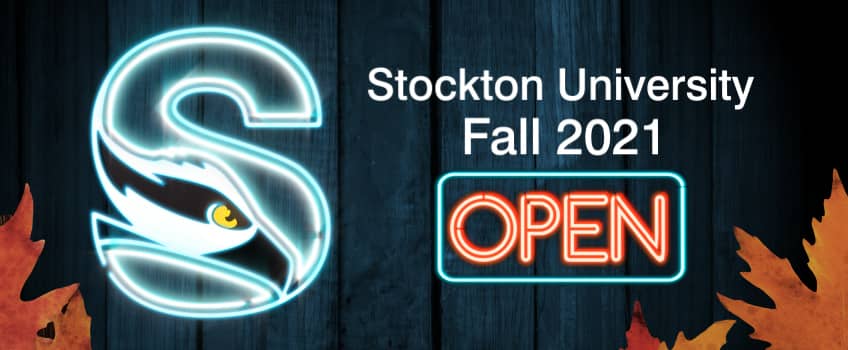 We are excited to share our plans for the Fall 2021 semester. While the details are still evolving, we do expect to offer a more traditional Stockton experience.
Based on projections for COVID-19 vaccine availability and access, along with actions taken by the university to assure a safe and healthy environment, Stockton is planning to open the Fall 2021 semester under traditional capacities. This includes academic courses, housing, athletics, food service, student clubs and activities, transportation, computer and library services, etc.
Our goal is for students, faculty and staff to resume as many in-person activities as possible, while following state health and safety guidelines. We will continue to monitor the guidance and recommendations from the State of New Jersey and provide ongoing updates to our fall plans.
Open for Fall
Please note: The guidelines below are meant as examples and should not be considered final or comprehensive.