Dr. Susan Davenport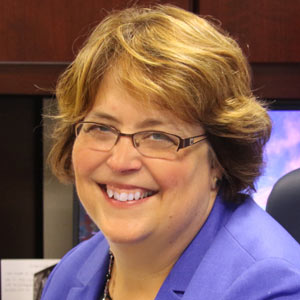 Executive Vice President & Chief of Staff
Dr. Susan Davenport, Executive Vice President and Chief of Staff, leads the operations of the President's Office and serves as the Assistant Secretary to the Board of Trustees. She maintains the University's policies and procedures and provides oversight to our internal audits.
As the University's senior vice president, Dr. Davenport serves as the President's chief representative, and has overarching responsibilities to provide leadership and guidance to executive members of Stockton's leadership team. Working closely with internal and external University stakeholders, the Executive Vice President leads the University's efforts in advancing strategic initiatives within the mission of the University.
During her tenure at Stockton, Dr. Davenport has also held other key leadership positions, including twice serving as the Interim Provost, Stockton's chief academic officer.
Prior to joining Stockton, Dr. Davenport was the Associate Provost of Graduate Programs and the Dean of the Heavin School of Arts and Sciences at Thomas Edison State University, where she led the development and implementation of undergraduate and graduate degree programs, the recruitment and development of faculty, and the assessment of institutional, and programmatic student learning outcomes. She has presented at national and regional conferences on topics including fostering global awareness, assessment of student learning, general education, and building leadership teams.
Dr. Davenport earned a Ph.D. in Educational Studies at the University of Nebraska - Lincoln, a Master's of Science degree in Psychological Services from University of Pennsylvania, and a Bachelor of Arts degree in Psychobiology from Drew University.